The Beauty brand and digital marketing make a perfect combination.
However, the beauty industries have been struggling to meet up in the digital space for a while.
Ideal prospects of the Beauty business are in the digital world searching for the best beauty brands that will satisfy their needs in a long run.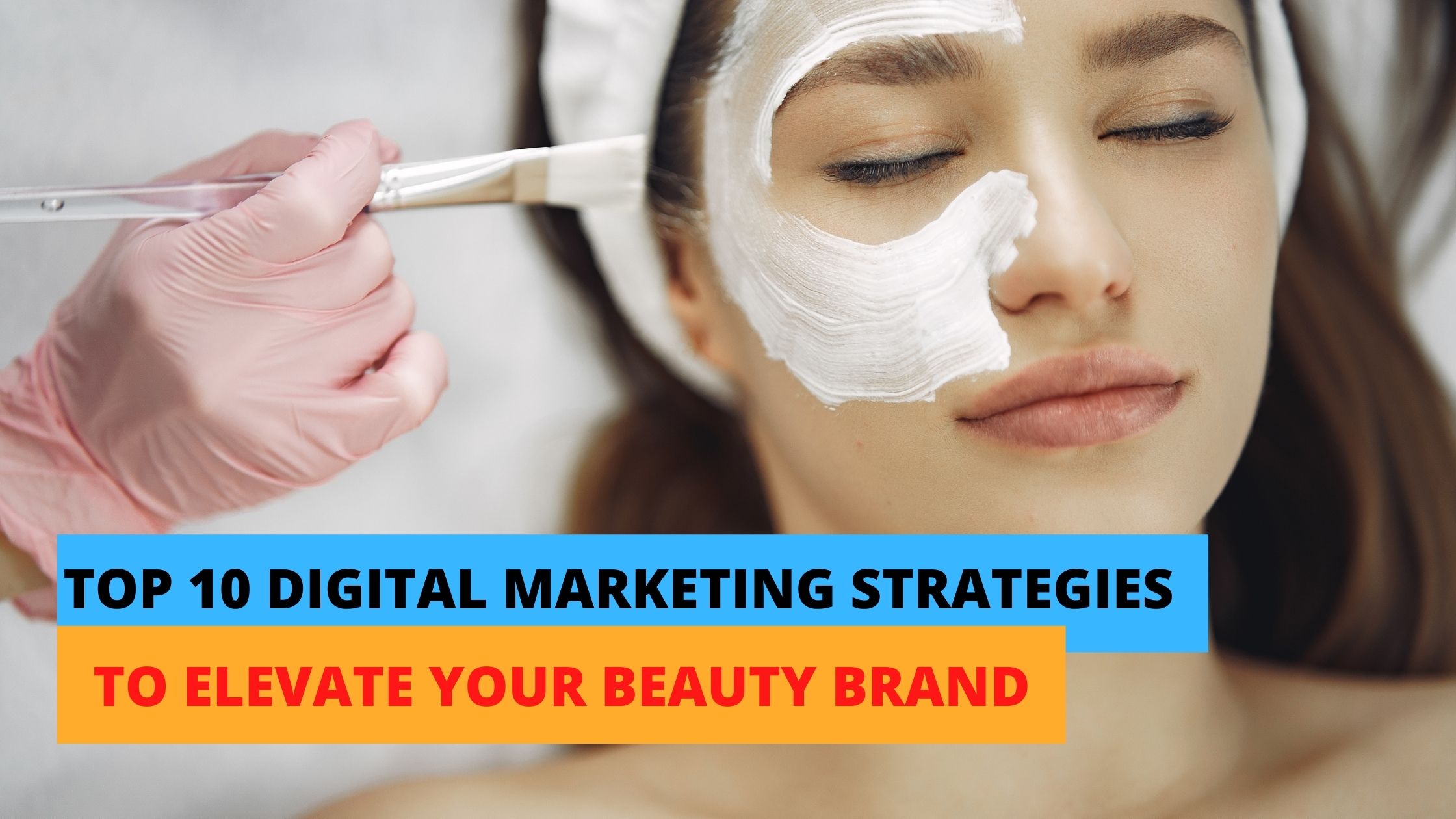 They are in a hurry to catch up on the latest beauty products with the hope of building identification for themselves, by using the right beauty brand.
The global beauty industry was estimated to be worth US$1.127 billion in 2016 and it keeps rising strongly.
Beauty Brands are struggling hard to utilize digital marketing tools to convert skeptical customers all around the Globe.
Nevertheless, the challenges are not stopping the progress of the beauty industry as far as the digital level is concerned.
See Also: 25 Smart Instagram Marketing Strategy that Actually Works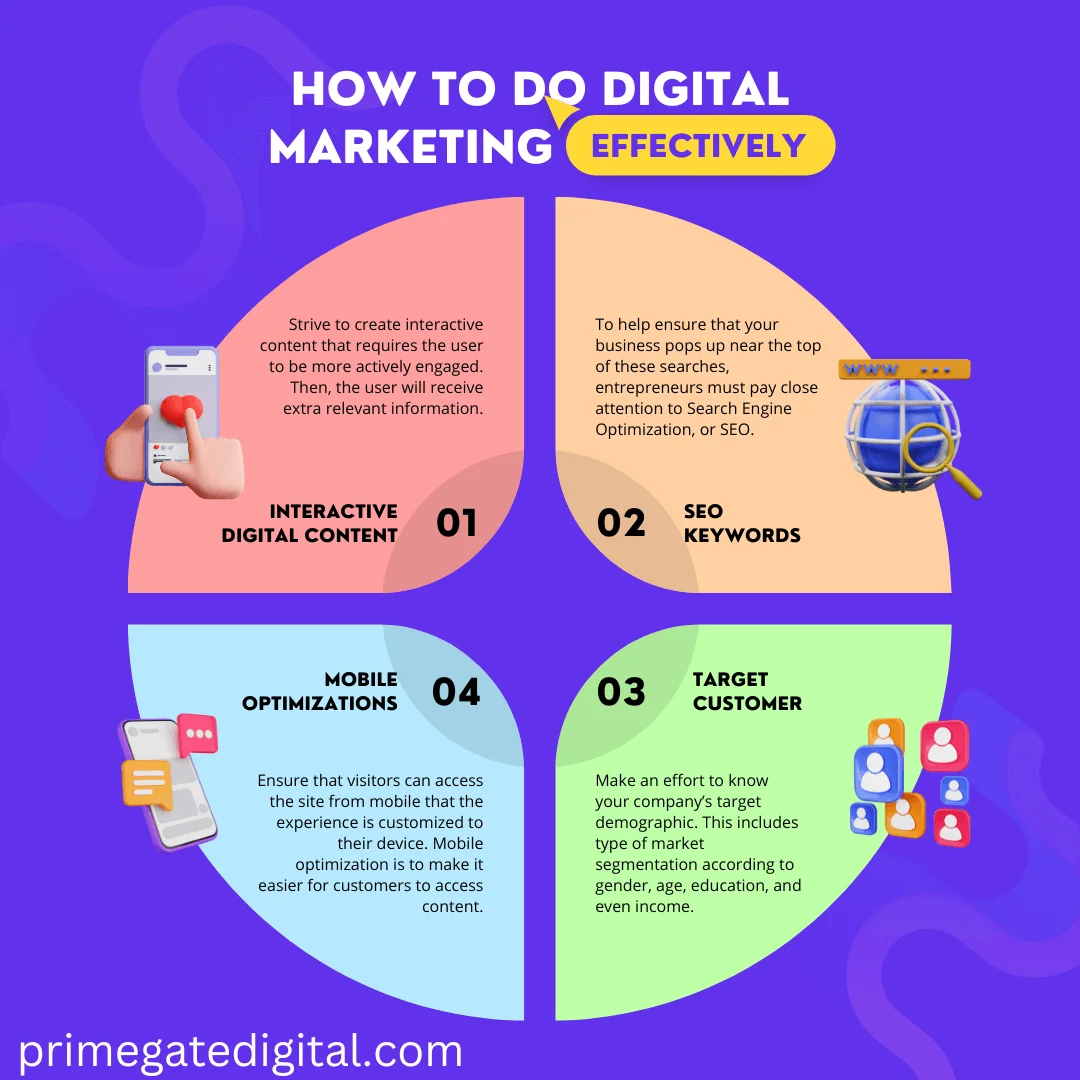 Top 10 Effective Digital Marketing Strategies to Elevate Your Beauty Brand
In this article, you will learn 10 Effective Digital Marketing Strategies to build your Beauty Brand.
Influencer Marketing
Real-Life Examples
Audience Awards
Social Listening
Brand Press
Consultation
Collaborate with Industries that share an interest in your service
Build your Gallery
Social Media Marketing
Giveaway
Now let's take a deeper dive into each of these digital marketing strategies to elevate your beauty brand
Influencer Marketing
As many beauty brands have adopted Digital Marketing space to reach a larger audience, customers come across hundreds of campaigns and promotions on several platforms online every day.
They remain skeptical as they don't know who is genuine about their products. One question that flows in their minds is "will this product offer me what you claim it does?"
Most Beauty brands end up being victims of not countering this question in their marketing campaigns.
Therefore, customers remain stuck in the buyer's journey until they satisfy the objections in their minds.
Influencer marketing is a powerful digital marketing strategy that could be used to drive customers through the buyer's journey to their final destination (your product).
People may not trust your product but they trust someone real to them, someone, who holds a reputable position in society.
This kind of person can build a community around your brand with authenticity, relevancy, and loyalty.
Influencer marketing is a powerful medium of generating brand awareness-since the audience is only looking for whom they can trust, you can build this trust by introducing the right influencer.
Finding a suitable influencer for your campaign is never an easy task…. introducing an Influencer who shares the same interests with your brand is advisable.
See Also: How To Target Wealthy Individuals With Facebook Ads
Real-Life Examples
Another way your beauty brand can speed up is by displaying real-life examples.
This is a powerful way to destruct your customers' objections about what your product offers. In a video advertisement, there is a technique called "demonstration".
This technique has been significantly utilized millions of times in numerous fields because of its powerful means of tailoring offers to satisfy users' needs.
Also, this technique demonstrates how a product is used when it is used and the results it delivers.
For example, I was fortunate to come across a demonstrative video ad of a copper pot that doesn't get your food burnt even if it stays long on the cooker.
As compared to other metal pots that get your food burnt if you are not watchful of it, this copper pot endures more heat than a normal metal pot as it's made to endure 100% temperature before it starts to show signs.
The demonstration by the subject was intriguing. In Beauty brand, a real-life example you can adopt is the Before and After Method.
If you wish to speed up conversion and you are sure about what your product offers, display before and after Images of users and illustrate the time frame it takes before the result can be achieved.
And if you are honest about your campaign, your ideal customer will fall loyalty will be built upon them.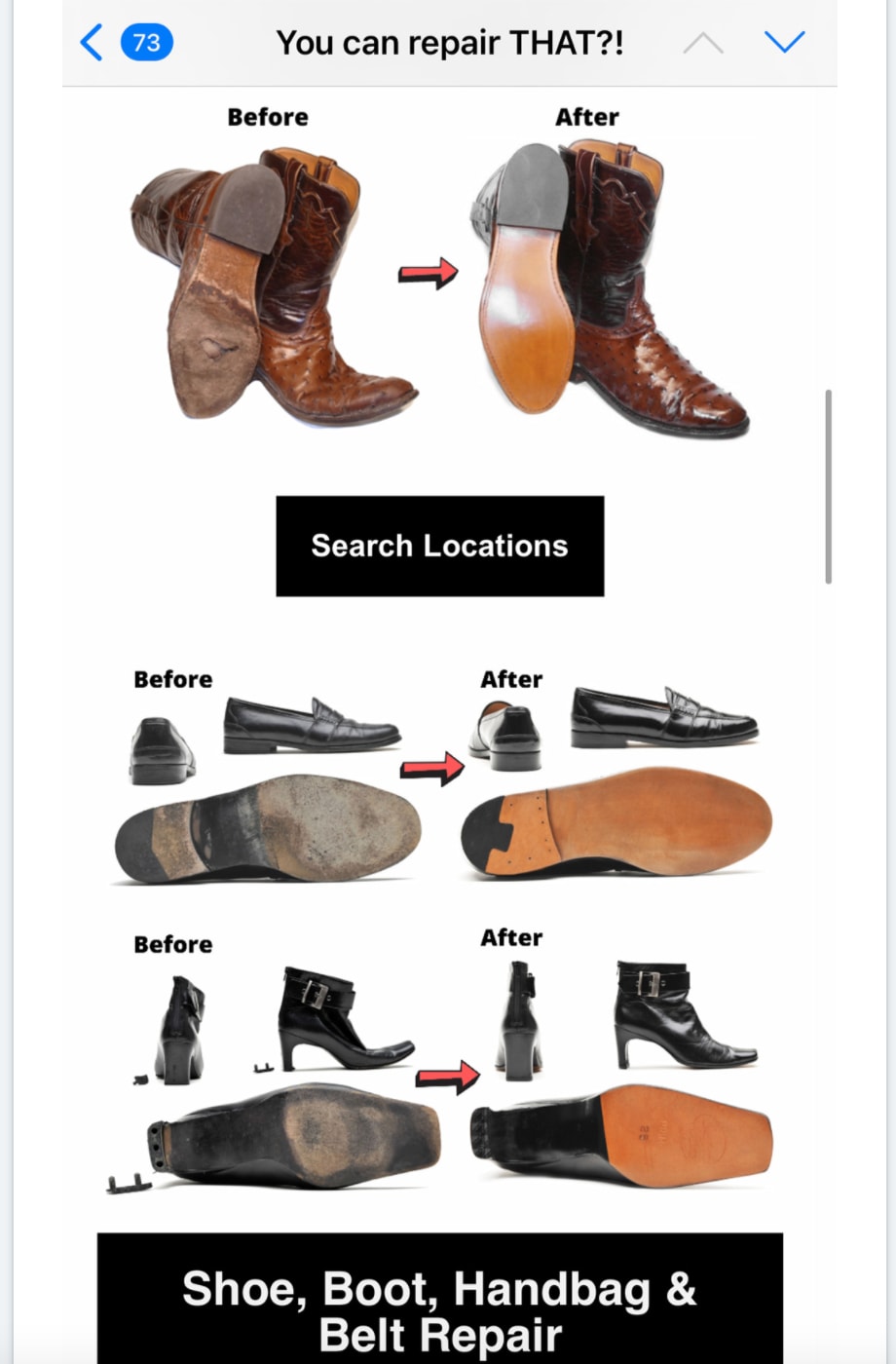 Audience Awards
A strong digital marketing strategy that was adopted by L'Oreal, called NYX awards was created to accommodate talented make-up artists and lovers of makeup to come up and showcase their talents.
There are a few categories involving best makeup artists, finalists and eventually leading to the audience choosing the winner.
This digital marketing strategy inspired a lot of make-up artists to participate and generated a memorable attendance of beauty and make-up lovers.
The fun, information, and involvement of the Audience at the events assured the audience the brand is worth investing in. You can organize an online show or an online quiz, introducing compelling rewards for winners and the audience.
Build this competition emotionally around their interests and create a lot of fun. This strategy helps create brand awareness and create favoritism in your prospect's minds.
When they participate or witness what makes them happy with your brand, they would be convinced to give it a try.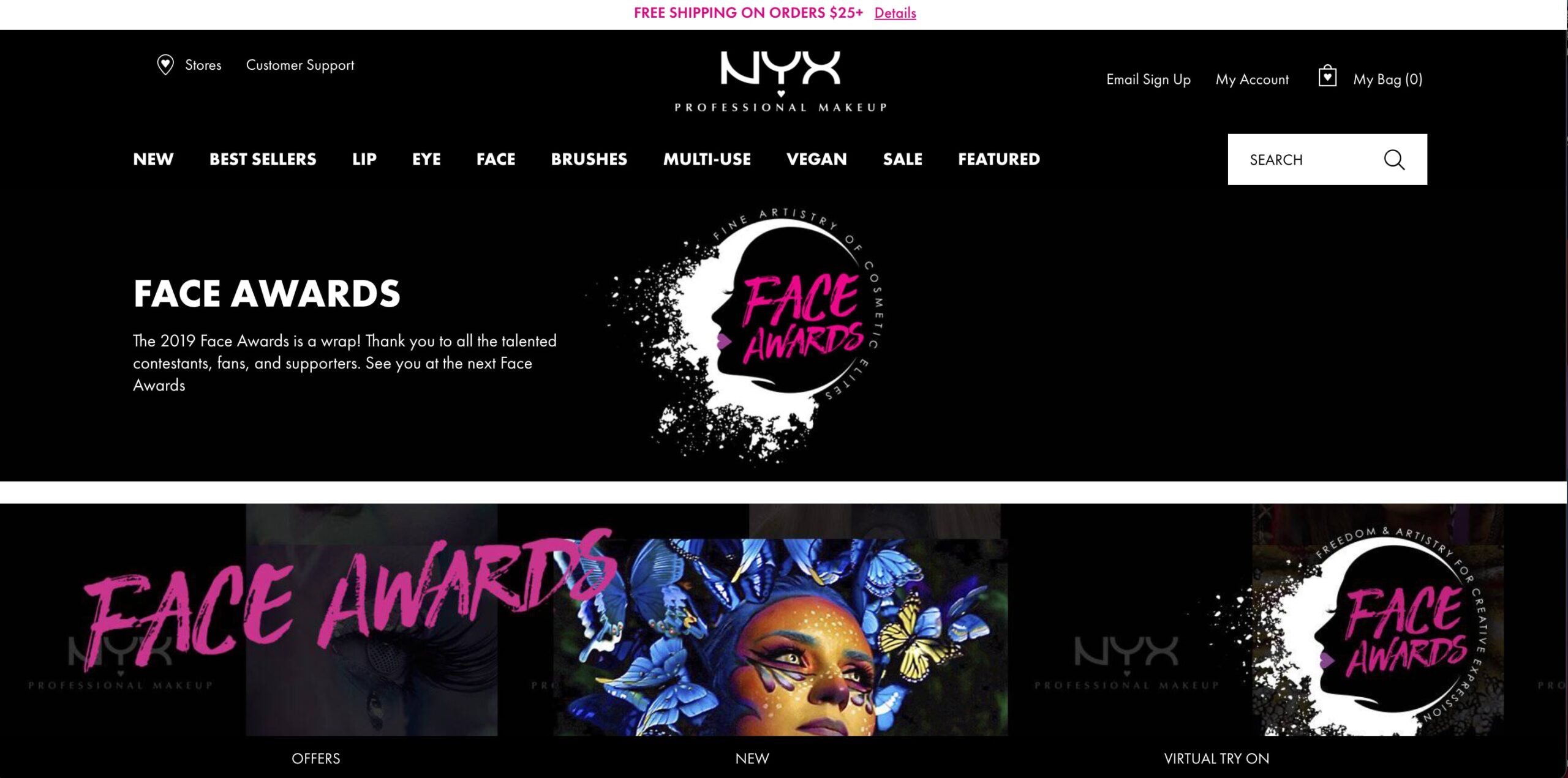 See Also: 10 Common and Costly Google Ads Mistakes To Avoid
Social Listening
When you create communities across your social media platforms, you will have personalized space to interact with visitors and contributors.
In this online community, you will be able to track and understand how they feel about your products; this will assist in introducing an improvement to your brands and help to create better services to satisfy your clients.
People tend to appear in the social community, ask questions and pour out their curiosity.
It is now your responsibility to clarify how your brand cares for their well-being and how you can end their problem.
Another advantage of social listening is that you come across different people with numerous knowledge and ideas about your products, your competitors' products, their feelings and satisfaction about your product, beauty, and body care strategies.
This information is an invaluable asset that can contribute immensely to your brand if you analyze the information with proper care and expertise, then, you are open to ways you can promote your beauty brand with quality services.
Brand Press
Here is another essential marketing strategy you can build your brand image and level up your beauty brand.
If you want to reflect what your brand proposes in your prospect's mind, you should create content and strategy for this purpose.
Hence, you need a press page to help direct every reputable achievement your brand has achieved.
Stories, Industrial testimonials, news, blogger review, and update are necessary contents you should include.
Also, you can use this page to inform your prospects about new projects or products you will be introducing in the future. These serve as social proof that your brand is what you claim it is.
Involve a relatable life scenario about your brand and how it strategically attends to customers' needs. You can feature previous clients' testimonials and your statistics.
This involves the number of clients you have satisfied, the number of products you have sold, the statistics of projects you have completed, and how you have an impact on the lives of your audience with other forms of marketing.
In addition, this method is a powerful strategy if utilized well. Check out how YOUTH TO THE POOR created their stories.
Consultation
You could drive customers through the buyer's journey by offering them value. How do you do this? Offer them help regarding their skin problems.
Create a consulting platform in your brand that offers informative ideas and solutions to them.
Bring them close by listening to their problem; make them know the cause, and what solution they should adopt.
This way, you can take them through different phases and finally have them wanting your services.
The best part of it is that this digital marketing strategy will powerfully make them gain your trust and think of no other beauty brand than yours anytime they need a beauty and skin plug.
In addition, this method tends to highly convert prospect especially when they are naive about what they want and the kind of service that best satisfy their wants.
You have to critically ask them straightforward questions so that they can have a clear understanding of their problems and what solution you have for them.
You can charge a little fee at the consultation stage but a powerful strategy you can implement is by doing it for free.
See Also: 10 Best WhatsApp Marketing Strategies for Businesses
You can build brand awareness by collaborating with reputable industries that people love.
These industries are famous and believable. You can build your brand image through them as they influence people's choices.
Research Hotels, Spas, fashion, and beauty industries that are interested in what you offer and see value in your services.
Partner with them and build your brand awareness and credibility with openness to channels of promotions and distributions.
You will be exposed to brainstorming strategies of marketing that will combine the mission of your brand and the industry that partner with you, leading to innovative campaigns that drive customers to your partnership deal.
Build your Gallery
When you apply different digital marketing strategies to build your brand image, generate sales, bring in leads and build loyalty.
You need to display the real products you sell.
As far as the beauty industry is concerned, the audience will feel the urge to see what they want to buy, what will cure their skin problems, what will help them lose weight and the kind of skin product that will glow their skin and boost their radiant.
Successful landing pages, emails, ads should drive ideal customers to your gallery.
Your gallery should contain images of your past and current products, videos, and images of the "before and after" technique.
You should categorize your images to give the audience a clear understanding of what each of your products offers. Let them know the section they are meant to visit to solve their problem.
You can have your gallery on Instagram, Behance, or even on your website. Check out a gallery of skincare by L'oreal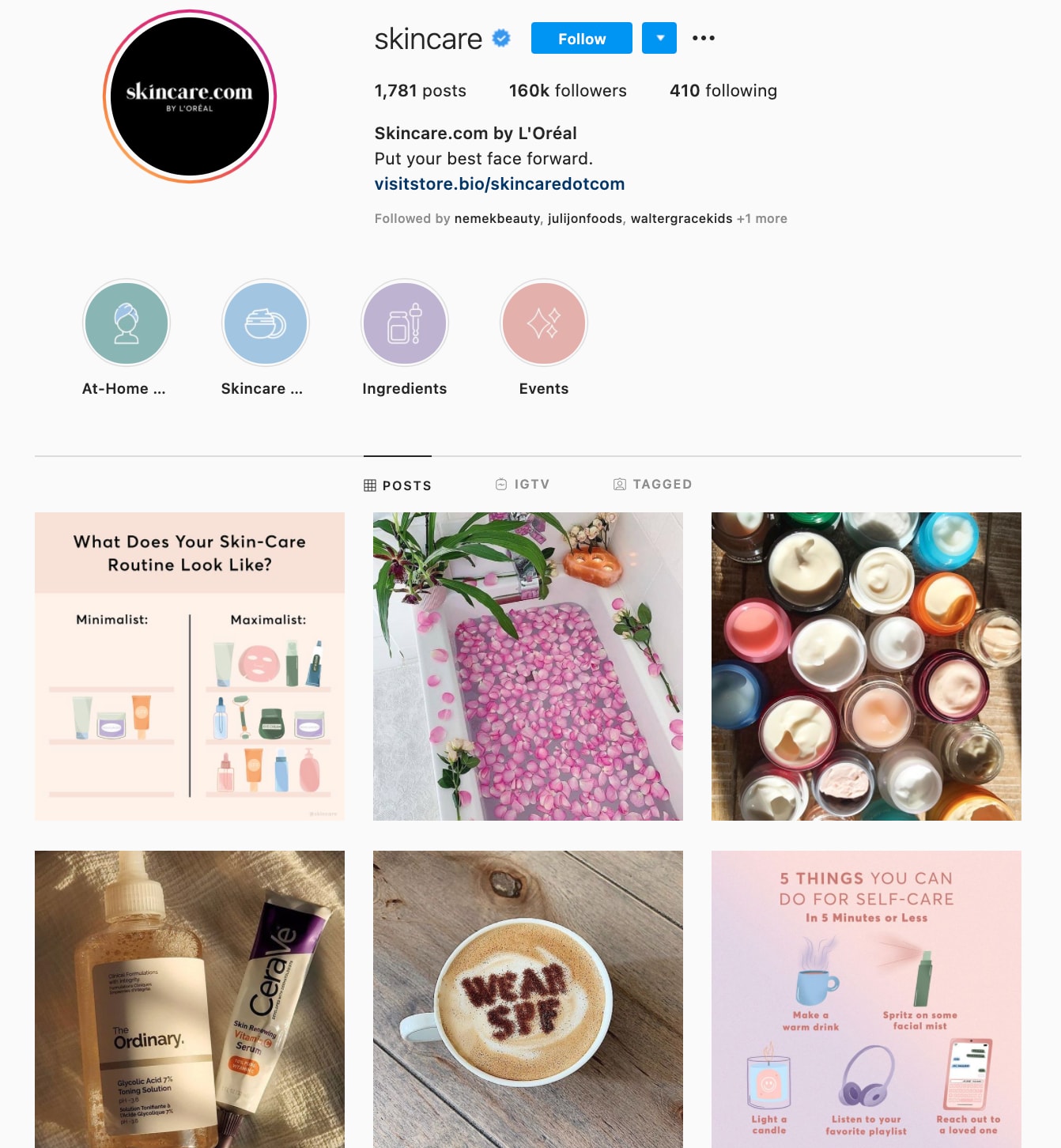 Social Media Marketing
Brands that utilize social media marketing well generate streams of sales from their interactions with customers.
Apart from the Email sequence, Social Media is a strong platform to work with customers through the buyer's journey.
Social Media platforms possess features that are adopted in numerous ways in marketing nowadays.
Brands hire managers, analysts, and strategists with admirable social media skills and expertise to manipulate the features to convert the ideal audience.
They build the accounts by offering valuable content and offers within a particular period. They easily build loyalty and credibility with what they have offered to followers with steady interaction.
Also, Social Media platforms can also be used to update your audience about the latest news, webinars, products, and solutions.
See Also: 15 Best Social Media Marketing Tools for Online Marketers
Giveaway
Another strategy of gaining an online audience is through giveaways. People love free things especially when it's valuable.
You can gain thousands and millions of followers when you run a giveaway for some time.
Also, you can give away your products to a selective set of people randomly by asking them to follow your brand on every platform, post a screenshot to qualify.
Besides that, you can also give out free tickets to your webinar or training, but they have to take a crucial step in your brand to win.
Giveaway is mostly adopted by marketing agencies to build an online audience and customer loyalty.

Conclusion
Lastly, in the highly competitive beauty industry, just owning a natural beauty brand with exceptional products is not enough.
You'll have to put in the work to tell your unique brand story that makes you stand out from the competition and attract your target audience.
With the above-highlighted digital marketing strategies for beauty brands, you are sure of getting ahead. Implement some of the digital marketing strategies above and let the magic begin!