Everyone loves the Instagram application. Some people have been able to build their businesses on this amazing platform, generating lots of revenue back to the business.
Besides, it is also a great platform to generate leads and acquire potential prospects for businesses.
But sometimes, things happen and it can get you worried especially when it is one of the sources of your income or even pleasure.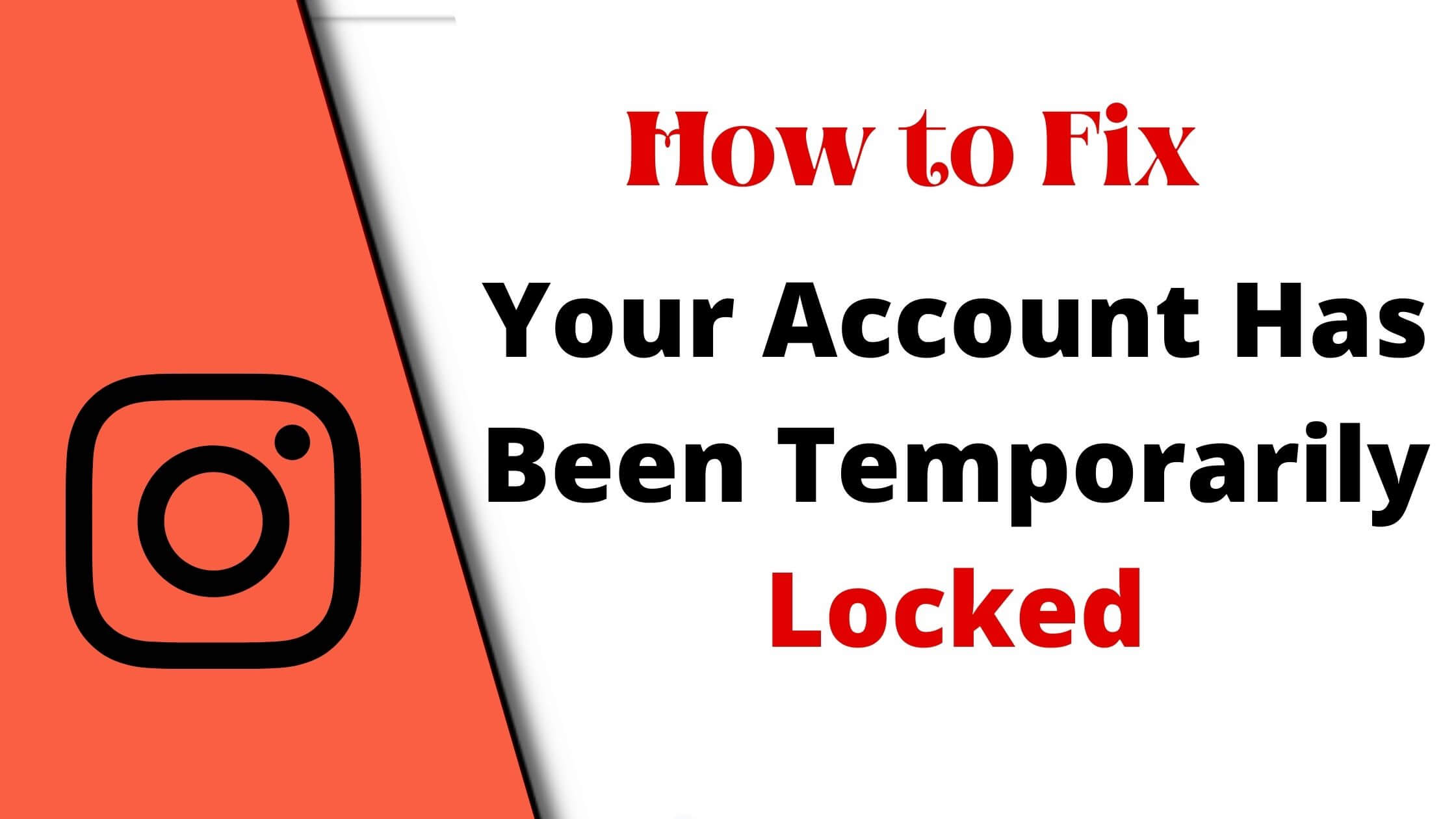 Some people come to Instagram to get some pleasure from looking at amazing photos of people and places all around the world.
What a feeling! You've had one of those before, right?
In this article, you will be looking at how to fix your account that has been temporarily locked on Instagram.
You might have done something by mistake which will send some signals to the backend telling them to run some security check on your account and have it locked temporarily.
I will show you what you can do to get your account back when such things happen to you. Follow the steps that will be highlighted and apply them to get your account back right on track.
Before fixing something that has gone wrong, it is best practice to know the cause of the problem in order to find a solution.
The same goes here – you will be learning about things that cause your account to get locked and also learn how to fix it when you find yourself in such a situation.
See Also: How To Recover A Hacked Instagram Account Really Fast
Why Does Your Instagram Account Get Locked Temporarily?
The following are the reasons why your Instagram account gets locked and why you should avoid doing these things on the regular basis to avoid getting locked out. Take a look at the following causes:
Liking and un-liking pictures too quickly
Commenting on posts too quickly
Following and unfollowing users in bulk
Making use of third-party applications
Phished account credentials
Let's explore in detail each of these reasons that led to the Instagram account is locked temporarily.
Liking and Un-Liking Pictures Too Quickly
When you scroll through your Instagram newsfeed, it is necessary not to like too many pictures immediately.
This can send some signals that your account is performing too many actions at once. Take out time to like and un-like pictures simultaneously.
Doing it too quickly can get your Instagram account temporarily locked.
See Also: How to Contact Instagram Support to Fix Account Issues
Commenting on Posts Too Quickly
Yes, I know you can't wait to comment on that new post a user just uploaded on his/her page.
But you should be careful while doing this as commenting on posts too quickly as soon as the post is uploaded can send a wrong signal and get your Instagram account locked.
So, tread carefully while commenting.
Following and Unfollowing Users in Bulk
This is really common with people. Most persons follow and unfollow users without caution.
In fact, this is one of the most reasons why people have their accounts locked by Instagram and start trying to start afresh verifying their accounts if they are the ones or not.
Try as much as possible to reduce how you follow and unfollow users in order to keep your account safe.
Making use of Third-Party Applications
Let me make this clear to you. Third-party applications are apps that are either accepted or not accepted by Instagram.
If you make use of a third-party app that is not accepted by Instagram, it can get your account locked up straight away.
Better to stay off third-party applications in order to avoid getting your account locked.
Phished Account Credentials
When you hear the word phished, what comes to your mind? Hacking.
When you log in your Instagram credentials or details on a platform that looks like Instagram, it can get your IG account locked.
You must have seen hackers perform tricks like this before – building applications that look exactly like Instagram and trying to deceive people into thinking by using it, they can log into their Instagram accounts.
Avoid such platforms as they could get your accounts locked up.
So, you may have been guilty of any of the mentioned causes of why your account keeps on getting locked up by Instagram.
But below is how to fix it when things like this happen. Let me put you through how to fix your account that has been temporarily locked.
See Also: How to Fix We Limit How Often You Can Do Certain Things on Instagram
How to Fix your Account Has Been Temporarily Locked by Instagram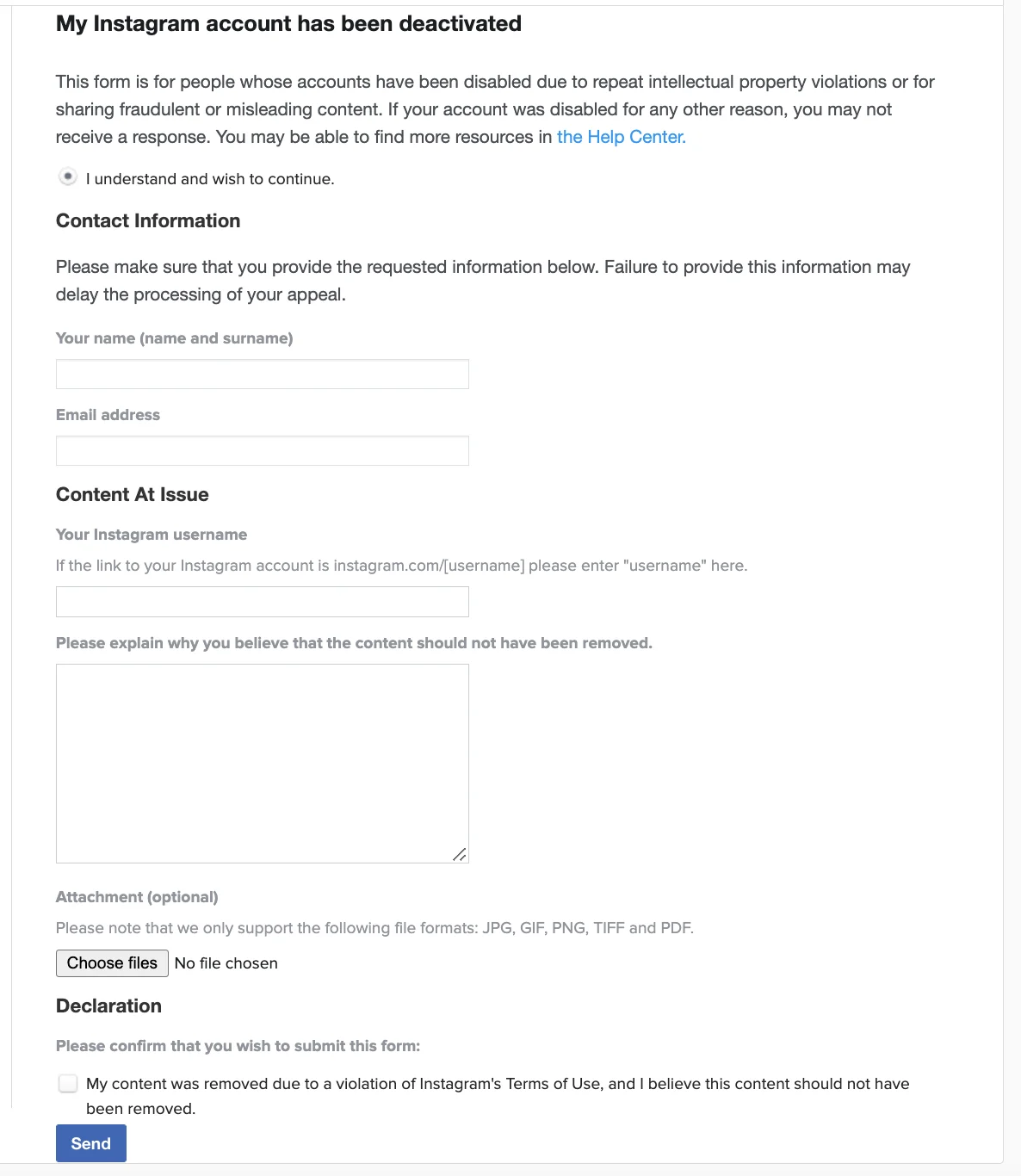 The following ways are how you can fix your Instagram account that has been locked by Instagram. They are;
Navigate to My Instagram account has been deactivated form or go to Google search engine and type in "My Instagram account has been deactivated". Then select the Facebook result.
Fill out the form, then input the email address associated with the Instagram account that is locked.
Enter the reason that your account was blocked by mistake, and are confident that you haven't violated the Instagram user guidelines.
After you've successfully filled out the form, tap "Send."
An email will be sent to you asking you to verify your identity; this is usually a photo of you holding a piece of paper with the code sent to you handwritten boldly on the paper. No photo editing is allowed. It must be natural and visible. Otherwise, it will be rejected.
Next, you will have to wait for feedback from the Instagram team.
Eventually, you will get a confirmation email that your Instagram account has been unlocked.
That's it. The steps above will help you unlock your locked Instagram account.
Conclusion
Once your account has been unlocked, it is important you adhere to what was written above in this article on the reasons why your account gets locked.
Instagram is a very resourceful application, which is why everyone likes to get on it to increase their viewers and followers. Everything has guidelines, likewise rules and regulations.
In order not to get caught up with issues regards your Instagram account, it is best you abide by its rules and you'll be fine.
I hope you find the guide on how to fix Your Account Has Been Temporarily Locked
Also Read: