In the past, Facebook and Instagram were two separate networks, but they've been slowly integrating the features and functionality between the two.
With a little time and effort, you can integrate your Instagram account with your Facebook page, which will allow you to post the same content to both sites.
You can login to your Instagram account from your Facebook profile, so you can save valuable seconds by posting to both accounts at once.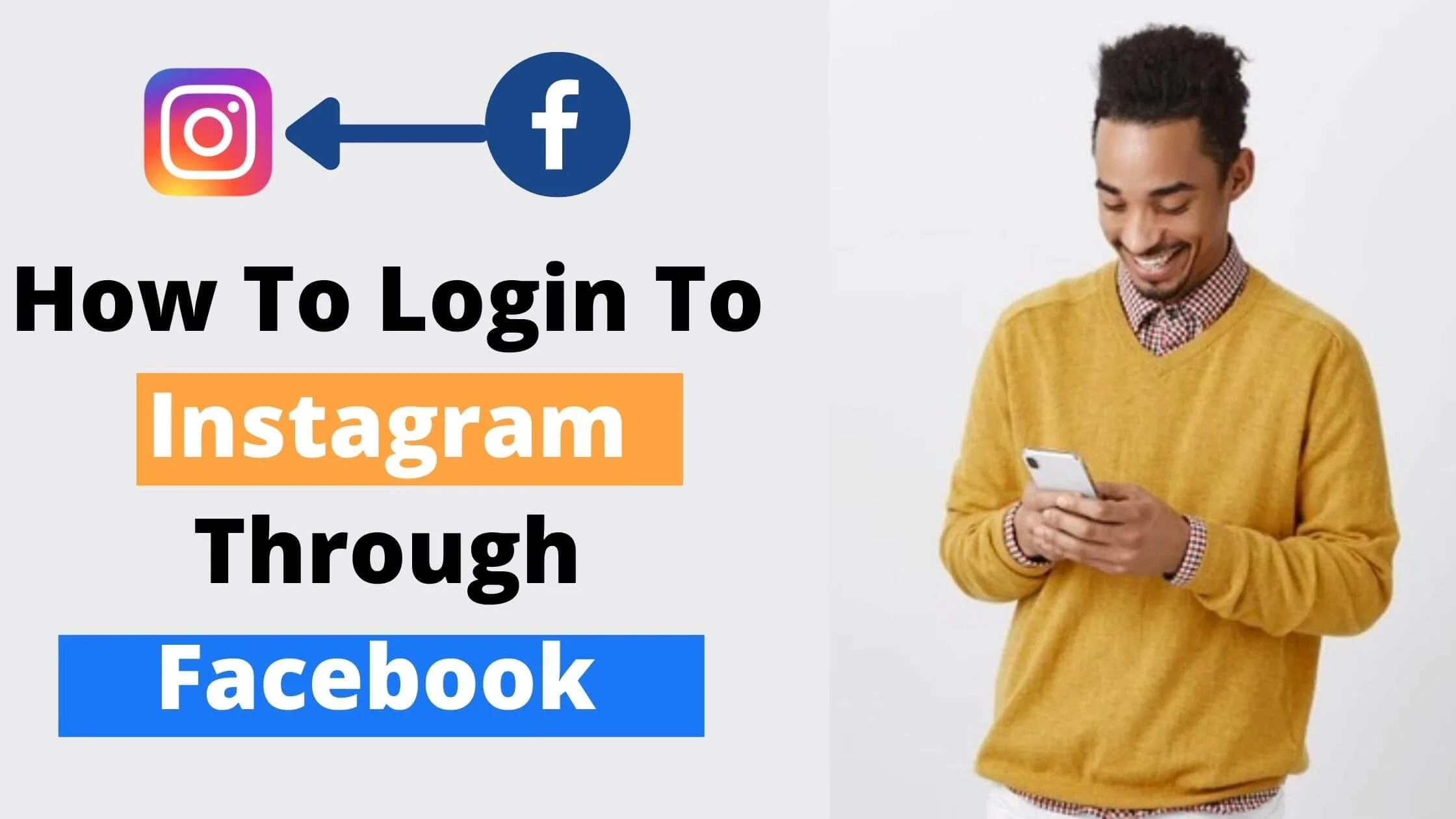 If you want to stay competitive in this digital age, you need to make sure you have the right social media platform to take advantage of. For example, Instagram might be best for generating leads, while Facebook might be best for engaging your audience.
This is an interesting idea. It's best to link Instagram and Facebook together, making it easy to share across both platforms with a single click.
How to Link Instagram to Facebook
As a business or personal brand with both Instagram and Facebook accounts, it is best practice to link our IG to FB account.
It is easy to execute and allows you to seamlessly distribute your content between both platforms without losing its creative dimensions.
Here's how to link Instagram to a Facebook account.
Launch your "Instagram" account on your smartphone
Sign in to your account and click on the "Profile"
Tap on the "Settings" from the menu section
Select "Account" then click on "Sharing to Other Apps"
Go ahead to select "Facebook". You will be prompted to login to your Facebook account via your smartphone. Then grant the app permission when you get a request.
Next, you will be required to set up your Account  Center. Then select your Facebook account or click on "Not you" (to select the right account).
Proceed to click on "Continue"
Choose the placement you want to share on Facebook. Click on "Continue" to complete the Account Center set-up
Proceed to select "Start Sharing to Facebook"
Navigate to the "Account Center". At the "Manage connected experiences" end, make sure to enable "Story & Post Sharing" and "Logging in with Accounts"
Perhaps, this does not work for you, all you have to do is navigate back to the Account Center on Instagram. Then Select Facebook and tap on Remove from Account Center.
See Also: How To Check Who Unfollowed You On Instagram
How to Log into Instagram Through Facebook
To login to Instagram with Facebook detail is easy. Follow the steps below to login to Instagram via Facebook:
If you are using a new Instagram account, please skip step number 5
For an existing account, launch your "Instagram" on your smartphone
Choose "Log in with Facebook"
Perhaps you're already logged in to Facebook, you will automatically get logged in to your account. But if you're not, enter your Facebook login details upon prompt and click on the blue login button
If you have a new Instagram account, proceed to click on "Log in With Facebook" Your account will be created and then go ahead to link your IG account to Facebook
With your new Instagram account, you will have a randomly generated username and password. To change it, you will need to log into your Instagram via the "Log in With Facebook" option
Next, click on your profile icon at the below right corner of your screen and click on "Edit Profile"
Go ahead to choose your "Instagram username" and change it to your preferred
Navigate back to your "profile section", click on the menu tab in the top right corner, then select "Settings"
Click on "Account" then tap on "Personal Information". Go ahead to check your "Email Address" to make sure it is correct. To edit, click on it.
Navigate back to the "Settings Section" and select "Security"
Next, select "Password" from the displayed list and change it
You will get a notification like 'We sent an email to [Your Address] with a link to reset your password. Note that the email will be the one you provided during your Instagram account set-up.
Following these steps, you should be able to log in to your Instagram account with Facebook. Note that the principle remains the same if you're using your browser for this.
How to Unlink Your Instagram Account
When you link your Instagram account to your Facebook account, you gain the ability to cross-post your content.
However, what happens if you no longer want this connection?
Whether you're deleting your Facebook account or just want to isolate the two platforms, it is possible to do so without losing all of your existing posts.
All that is required is to go through the same steps as above, then follow these steps below:
Open your "Facebook" and click on the menu tab at the upper-right corner of your screen
Click on the "Settings"
Navigate to the bottom of your page and click on "Meta Accounts Center"
Next, click on "Accounts & Profiles"
Click on the affiliated profile group
Go ahead to choose your "Instagram Profile"
Click on "Remove" from Accounts Center"
Lastly, Click on "Continue" to complete the removal process, unlinking your Instagram account from your Facebook account
Note: Your Instagram information will still be kept on your Facebook profile until you decide to remove them. This will require you to delete all your Instagram posts from Facebook.
See Also: How To View Private Account Followers On Instagram
How Do I Log into Facebook Using Instagram
Logging into Facebook using Instagram is not possible. However,  the reverse can actually be done,
This means that you can log into your Instagram account with your Facebook account when they are linked together.
How to Login to Instagram Through Facebook FAQs
Below are Facebook login for Instagram frequently asked questions.
If I link my account and one gets hacked, will the other be compromised too?
You can link your Instagram and Facebook accounts, but they remain separate. This means if one of them gets hacked or compromised, it doesn't necessarily mean that the other one is also under attack.
It is important to update your login information on Facebook and Instagram to ensure optimum security. However, it is just as important to realize that you cannot use the same login information for both accounts.
See Also: How to Check Facebook Login History
Can I link multiple Instagram accounts to Facebook?
The best part of Facebook and Instagram is that you can decide to have multiple accounts or pages under the same login path.
This amazing feature makes it easy for you to switch between personal and professional profiles.
In a nutshell, you can connect multiple Instagram accounts to the same Facebook page. To do this, follow these steps for each Instagram account as highlighted above.
Can I Disable Login with Facebook on Instagram?
Instagram allows you to have full control over how you choose to login. You may decide to disable login with Facebook on your Instagram account.
With a lot of users asking, how can I disable a login with Facebook on Instagram account, it is important to know how to do so.
To do this, simply unlink your Instagram account from Facebook. That's it.
Conclusion
Instagram and Facebook can be used effectively to market your business. However, to do this you must take extra care to ensure that your personal and business accounts are kept separate.
Posting relevant content to both accounts is an effective way to connect with both audiences. Linking the two is a good thing and it's going to save you some time.
But cross-posting can also be an awesome tool for building your marketing efforts.
Also Read: