Direct messages are a special type of Instagram chat where you can type and send a message to any Instagram user. You can expect them to read and respond in real time.
Your messages should make sense and be relevant to the target user, but they don't have to be perfect. A lot of what makes messages effective is the attention you pay to detail, so make sure you take your time and get it right.
For an Instagram user with a public account, there is the One is Direct Message (DM) option, which is clearly visible.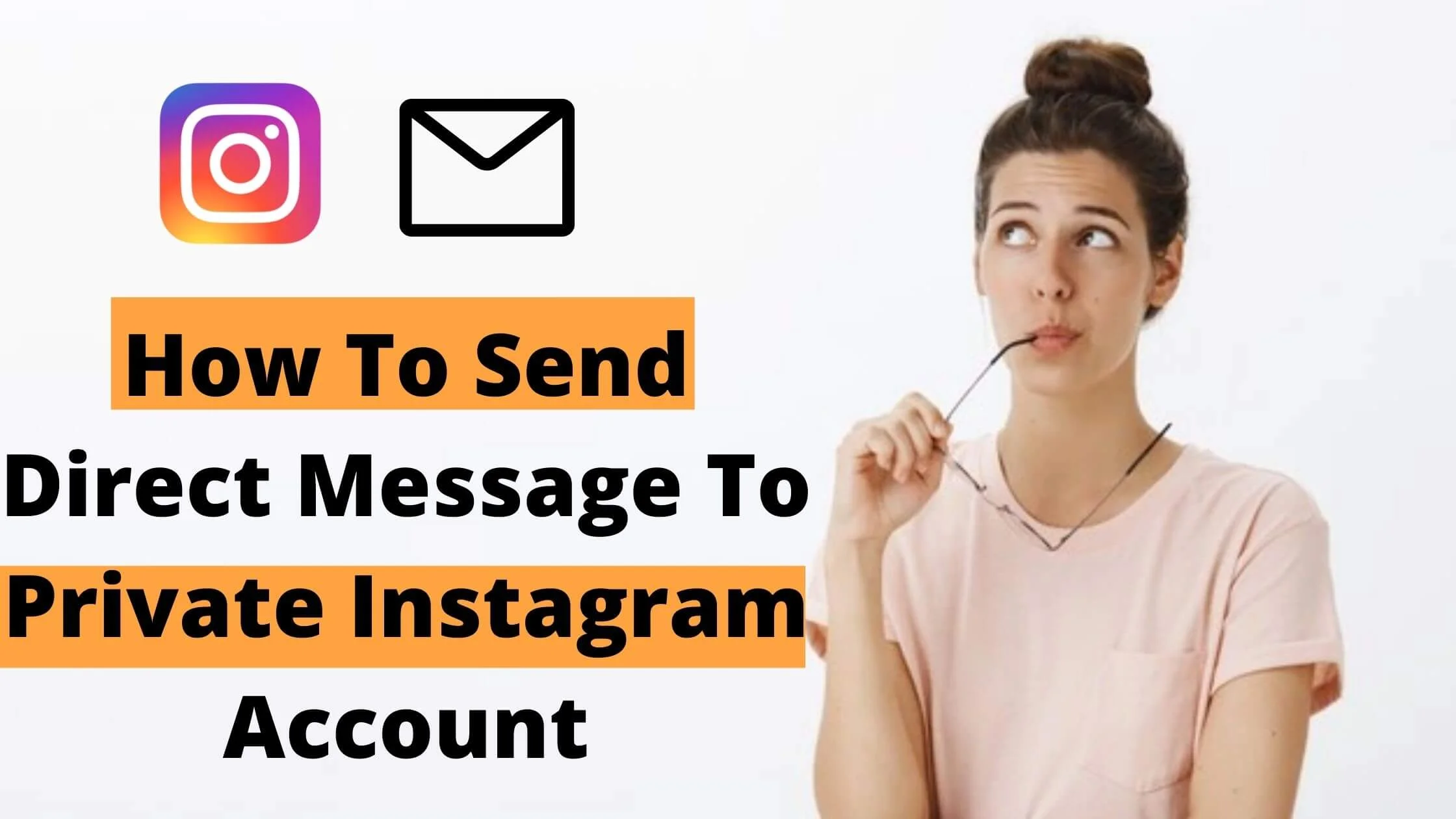 When you open the profile of a user, you'll see the "Message" option right next to the "Follow" button.
To start a chat, click on the "Message" button.
You can message anyone you wish on Instagram. You can even message multiple people at the same time.
There is no follow button on private profiles. That means you can't send direct messages to private profiles. You will have to follow the user first by having them accept your follow request.
In this article, I will show you how to send a direct message to a private account on Instagram.
See Also: How To View Private Account Followers On Instagram
How to Send Direct Messages to a Private Instagram Account
It doesn't matter how closely you have observed a Private Instagram user's profile. That doesn't mean you can't message them. You just need to make sure you know who they are and how to message them.
Here's how to send direct messages to a private Instagram account:
Launch your Instagram app and sign in to your account
Navigate to the search section to find the private Instagram account you want to send a message
Click on the three dots in the upper right corner of your screen
Tap on "Send Message" from the options listed
Congratulations! The inbox of the private Instagram account is open for you to send your first message.
Other Ways to Send Direct Messages to a Private Instagram Account
If you're looking for an alternative way to send a direct message to a private Instagram account besides the one above, follow the steps below:
Launch your IG account and click on the airplane-like icon at the upper right end of your profile
This will land you in the chat section where a list of people you're connected to will be displayed
You will find a search icon at the top of the page. Proceed to click on it and enter the Instagram username of the private account you want to message
Tap on a specific profile and you will be taken to the inbox to start a conversation
There you go! Enter the message you wish to send to the private account and click on the enter button.
See also: How To Get Verified on Instagram For FREE
Can I Send Messages to Someone I'm Not Following on Instagram?
Yes, you can send a direct message to any private or public account user you are not following. Sending a message to a private Instagram account is easy to execute.
You can follow any of the above-listed methods to send your message to the people you want to reach.
Instagram recently added "Limits," which allows you to decide who you want to receive messages from.
People have been using this feature to spam other users and send out mass messages to their followers. To prevent this, you'll need to follow the person first.
Instagram has introduced a new feature that allows users to enable the option to receive messages only from those people who are already following them.
This means that the number of spam messages in their inbox has gone down significantly.
Send Direct Message to Private Instagram Account FAQs
Can you message a business directly on Instagram?
Yes. Instagram allows you to interact directly with your customers individually.
Furthermore, businesses can carry out customer engagement in ways other than messages.
Examples include sharing pictures, infographics and videos that will educate and delight customers.
How do I send DMs to a private account on Instagram?
Sending DMs to a private account is easy.
On your profile page, select the three dots in the upper right area of the screen.
Navigate to the bottom and tap "Send message."
This is how you can easily send a message to a private profile.
Can you set your business Instagram account to private?
Yes. This will only allow authorized followers to access your business account.
Navigate to your profile, select the lower icon, and select Settings.
Lastly, the Account section will appear and you can reset the account type by selecting "Switch back to Personal Account."
You can easily change it back to a business account whenever you like.
I can't send an Instagram DM. What's wrong?
There are options you have to consider if you can't send Instagram DMs to a specific user.
Reasons for the "can't send Instagram DMs" issue are: (i) the user has set up their account privacy settings to limit messages, and (ii) your account has been blocked. If your account has been blocked, you will be restricted from sending Instagram DMs.
What are the benefits of an Instagram business account?
An Instagram business profile helps with post promotion and buying Instagram ads, boosting your follower count and engagement rates.
Instagram ads feature a powerful tool that helps you build, manage and monitor campaigns, similar to the Facebook ads manager.
How do I view your Instagram messages using a business account?
Sign into Instagram through the app
If you have set up multiple accounts, select one.
Select the message option in the top right area of the screen.
Access the most recent messages.
Select any message to view the full conversation and the reply field.
Can I receive Instagram messages from anyone if my account is private?
Yes, however, their messages will be directed to your message request file.
There's no way to tell if they have read it or not, except if either of you adds the other to your follow list.
On Instagram, everyone is free to send messages, whether to a private account or not, except if their account is blocked.
Can you set up a private Twitter account?
Yes, this can help to protect your account privacy.
Change your account privacy settings on Twitter. For instance, you can activate the option to receive messages from users.
This will allow your account to access messages from anyone, even if your account is a private one.
Can someone who isn't on my followers list send me DMs if my account is public?
Yes, any user on Instagram can send you DMs so far as your account is public. It will go directly to your inbox without the need for approval.
This might seem frustrating to many. For private accounts, messages from non-followers take the form of message requests, subject to approval.
Can I access a private account on Instagram?
You can only access a private account if they approve your follow requests. While public accounts allow anyone to simply access and check out content even without following.
You can't access a profile set to private without getting your follow request approved.
Is it possible to have a private business Instagram account?
No. You can't set your business account to private on Instagram. However, to turn your business account into private you have to change it back to a personal account.
The default privacy setting for all accounts is "public," but Instagram allows you to switch to private whenever you like.
What does Instagram's private account mean?
A private account allows only people you have added to your follower list to access, like and leave comments on your pictures and videos. On the other hand, public accounts allow all users to access, drop comments and like their pictures and videos. A good way for public accounts to limit people from engaging with their content is by using the block feature.
Can I access a Private Instagram account?
Yes. The easiest way to access a private Instagram account is by hitting the request follow button. However, if you look up a private account on Google you might see associated pictures. Another idea is to check your friend's account to see if they follow the account you wish to access.
What's the best private account viewer for 2023?
mSpy: Best website for viewing private Instagram profiles.
uMobix: Most widely used Instagram viewer for private account on Instagram.
Glassagram: Editor's choice for best Instagram viewer platform
Conclusion
With a lot of Instagram users having issues sending messages to private accounts, the need for this guide on how to send direct messages to private accounts on Instagram.
I hope you find it resourceful.
Also Read: