POS business is a lucrative way to make money in Nigeria. It's even more lucrative in areas where banks do not exist or insufficient ATMs to meet the financial needs of the people.
Besides being a profitable business you can start, it can also be a vital passive income stream.
By definition, a business is an organization or enterprising entity engaged in commercial, industrial, or professional activities.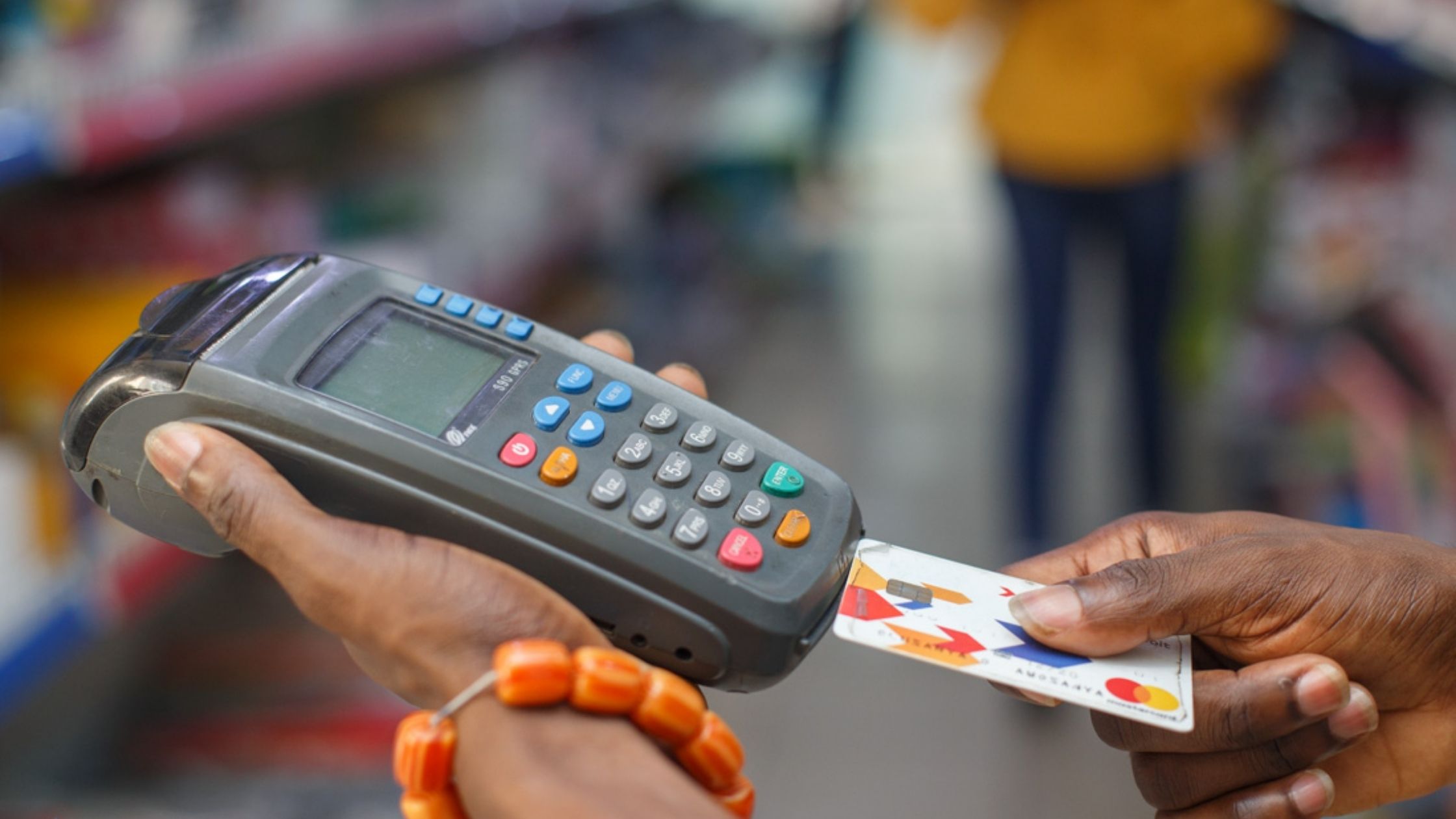 Nigerians would, however, define a business as any legit activity that would generally involve a means through which one makes money. Money made for services rendered or goods sold.
Lewis Henry defines business as "Human activity directed towards producing or acquiring wealth through buying and selling of goods".
See Also: Top 45 Lucrative Business Ideas in Nigeria to Start
Consequently, the business has to do with continuous productivity in a line of interest. A business is usually formed by one or two people who entertain a common idea that should be productive enough to raise profit.
Nigeria has a lot of businessmen who are very popular for the lucrativeness of the POS business currently. Hence, it is important to note that the sole purpose of a business is to make a profit.
No matter how little, profit is subject to growth if proper sales methods and techniques are practised.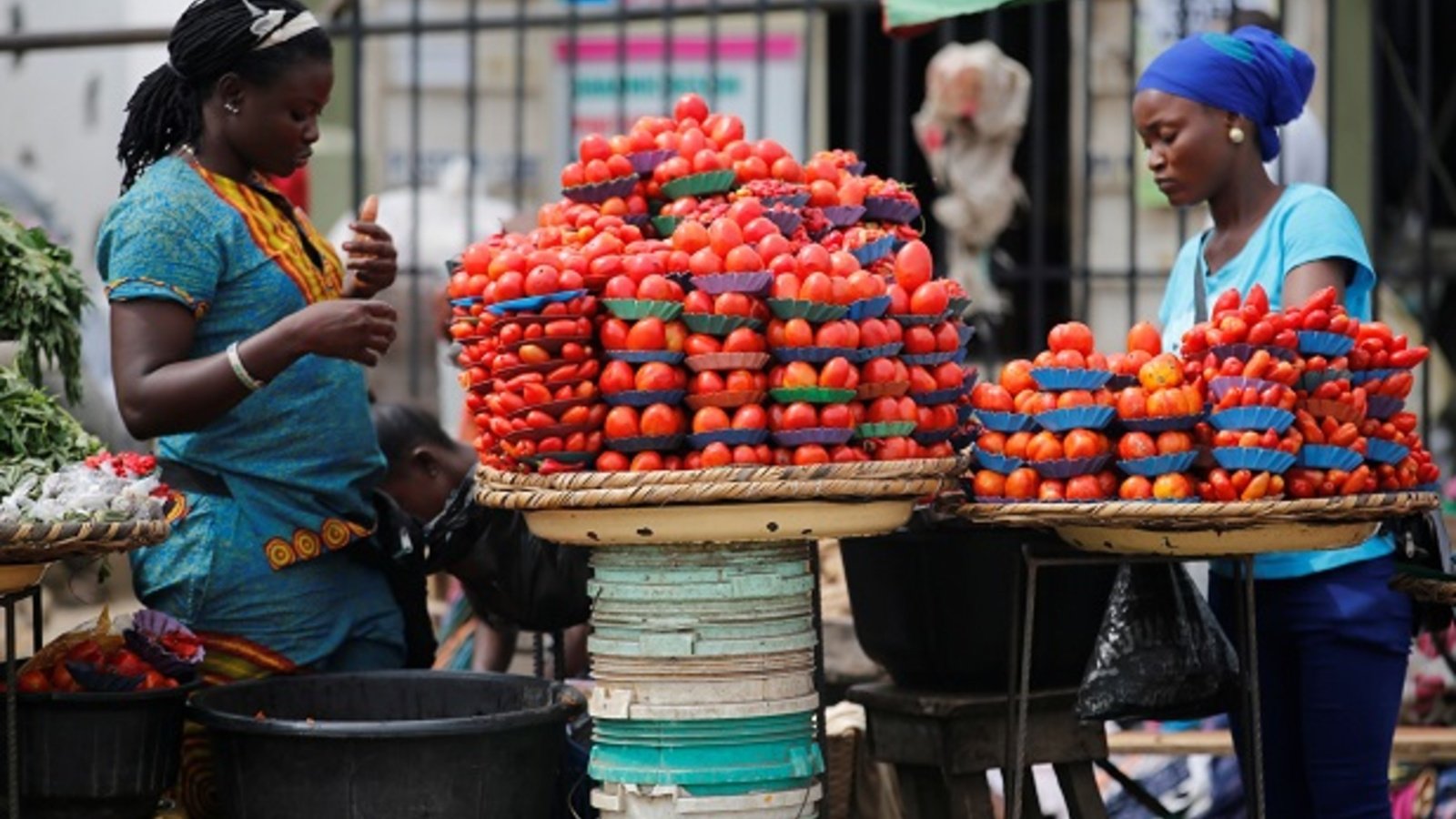 How Does POS Business Work?
A POS system empowers businesses to receive payments from customers, keep track of sales and make a profit.
Depending on your business model – online store, brick and mortar store or both, the setup can be in different ways.
It sounds simple enough, but the setup can work in different ways, depending on whether you sell online, have a physical storefront, or both.
In the past, a point-of-sale system referred to the cash record at a store. Today, contemporary POS systems are solely digital, which implies that businesses can be done without having to manually record sales.
All you need is an application alongside internet-connected devices such as tablets or phones.
Are you still thinking of how a POS business works? Usually, it works like this:
See Also: How to Apply for Opay POS Machine | Opay Application Form
Benefits of POS (POINT OF SALE) Business in Nigeria
The POS Business in Nigeria can be very profitable and here's why:
1. Security
In as much as the president, and politicians, that rule the country continue to assure the citizens of security, Nigerians know better than to carry a huge amount of cash around.
Perhaps, this is due to the pressing presence of theft, robbery, killing etc.
Having a POS (Point of sale) around relieves your customers of the risky duty of having to walk around with physical cash all the time.
Also, the vendor can now credit your account directly at the point of sale.
2. Nigerians want it easy
As of 2019, we had a count of 201 million Nigerians and more than 80% should have bank accounts. This lot also would need to from time to time visit the ATM (Automated Teller Machine) to make withdrawals, transfers etc. Usually, these ATM Spots are crowded.
Therefore, having a POS would fetch your business huge profit because Nigerians want it easy. That is to say that, they would prefer to rush to your point and pay for your service, rather than wait out a machine.
3. Bill payments
The majority of merchants accept payments via bank transfers or at their service centers.
Usually, these service centers are busy and crowded and quite distant from a high percentage of customers. Customers won't have to stress themselves finding these offices and heading there if you had your POS Business up and running.
In addition, all these bills can be paid for and fully approved from your POS machine, and with the aid of the POS Receipt.
POS Receipt is an archive that regularly contains the date and time of procurement, point of interest of things purchased as well as price tag etc.
Perhaps, to know how to start a profitable POS business in Nigeria, you must first understand what kind of business it is.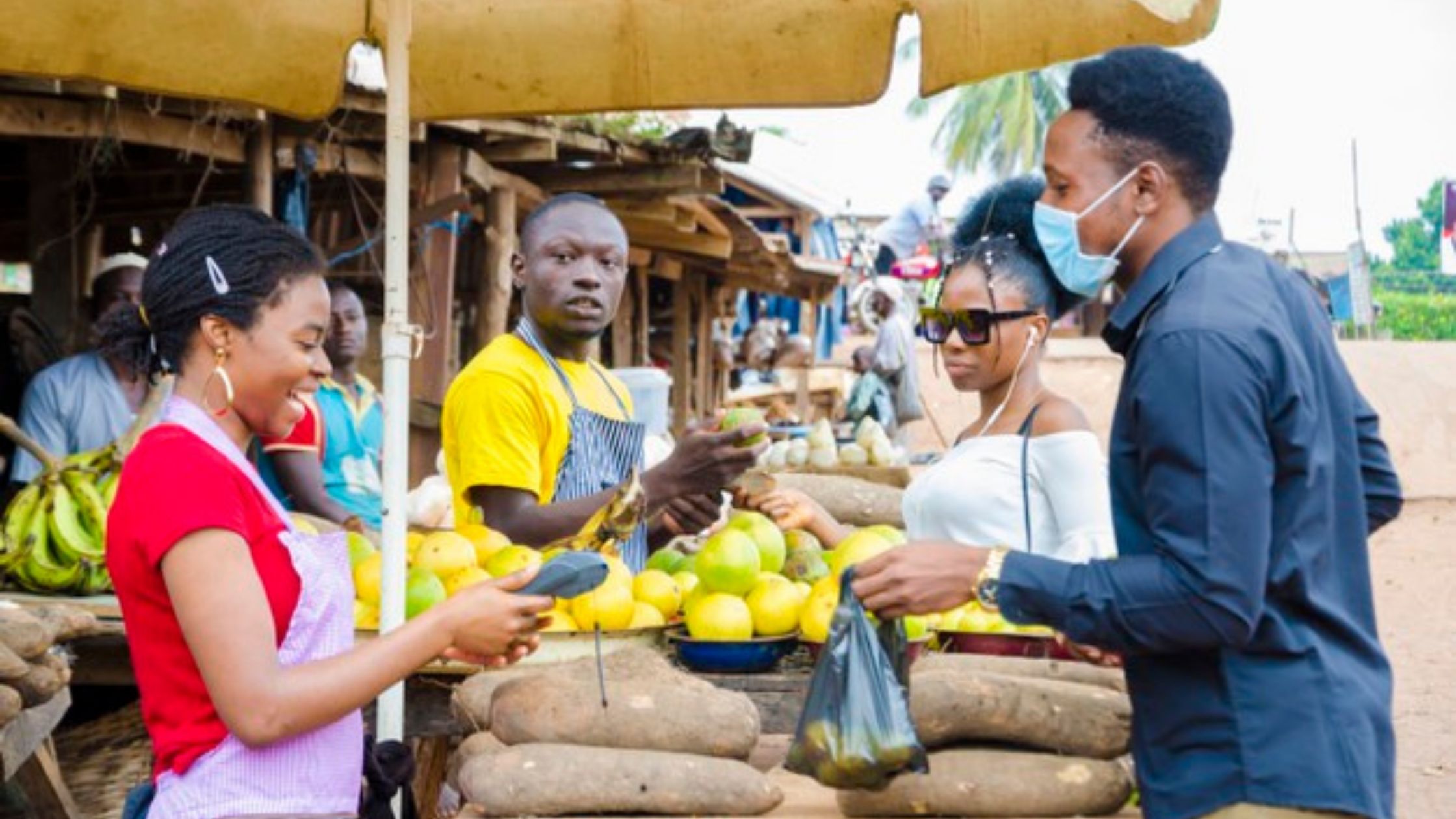 Type of Business for Your POS
"You cannot run every business."
"There are different shoe sizes in the market for different persons with different shoe sizes"
Above are some popular African proverbs that have been passed down through generations.  It is important to also understand that there are 4 main types of Businesses and you should always choose the size of your POS business in Nigeria.
See Also: How to Start a Lucrative Online Business in Nigeria
Sole Proprietorship
This type of business is easy to form business. It is such a business that gives you total control over your assets and liabilities, as well as profits and losses, etc.
In the sole proprietorship kind of business, you can be held personally liable for all debts and unfulfilled obligations. If you fail or succeed you have no one to thank or blame but yourself.
Hence, such a business is entirely dependent on the owner and the owner's decisions.
Still, the advantages of a sole proprietorship business would include the fact that all profits are yours. You do not share your profits with anyone. All you have is yours alone. Your gains!
Also, there is little or no regulation at all as to how you run your business. Your rules alone. You resume when you wish to.
The best part of it, you dismiss when you wish to while keeping all the profits. Hence there is so much flexibility to explore. Therefore this makes the POS business in Nigeria unique.
If you intend to run a sole proprietorship kind of business, also note the requirements are often very few when compared to trying to run other types of business that will be discussed later on here.
Disadvantage

s

of running a sole proprietorship kind of business
1. Often it is there is no distinction between personal and business income.
2. Your management skills might not be enough.
3. Initial capital is usually limited.
4. All losses are incurred by you.
5. There is a very high tendency for lack of continuity/stability.
6. Ownership is usually difficult to transfer.
See Also: 15 Smart Ways to Make Money on Facebook in Nigeria
Other types of businesses for your POS business include:
Partnership
In the partnership kind of business, there are two categories or types: there is a general partnership and the limited partnership.
A general partnership is one in which two or more owners of the business share business responsibilities.
They invest their money, property, labour, and interest in the business with the sole aim of making a profit. Therefore, they are responsible for 100% of business debts as well.
On the other hand, Limited Partnerships strictly involve partners limiting their own liability for business debts according to their portion of ownership and investment.
Perhaps the difference between the general and limited partnerships would be;

The general partnership does not require a formal agreement between partners. In addition, the agreement could be verbal or discreet between two business owners.
Whereas, limited partnerships require a formal agreement between the partners and in most cases other relevant documents.
See Also: How to Create and Optimise Your Google My Business Listings
Corporation
A corporation is a large company or group of companies authorized to act as a single entity and recognized as such by law. The corporation is a legal entity that is separate from its owners.
Consequently, they can be taxed and held legally liable. Any income distributed to the shareholders as dividends or profits are taxed again as the personal income of the owners of the business. Corporations are costly.
Limited Liability Company
They are the most flexible type of business combining aspects of both partnerships and corporations. A major advantage is that they do retain tax benefits of sole proprietorship and the limited liability of corporations.
Therefore, the POS (Point of Sale) is a sole proprietorship kind of business and it is very lucrative in Nigeria.
How to Start a POS Business in Nigeria
This lucrative business began in the year 2013. Also known as Agent banking. This implies that one of the first requirements would be to have an active bank account.
It involves a bank agent who runs a retail outlet. Such a person is permitted to conduct transactions relating to finance, allowing customers to deposit, withdraw, transfer, recharge, pay merchant bills, make certain account inquiries, etc.
Importantly, the POS business is cash attractive business that has been going on for a while. However, it is now gaining a lot of popularity in rural areas, semi-urban areas, areas that are not fully taken over by banks, etc.
Moreover, it is a very good substitute for bank cash withdrawals, etc. It is mostly used by small businesses, supermarkets, saloons, as well as shops and more.
The following steps are the best recommendations if you wish to start a lucrative POS Business today in Nigeria:
1.

Have an active bank account
Of course, an active bank account is needed before one would consider running a POS business in Nigeria.  This is because all transactions would be financially related and the home of finance is the bank.
2.

Source a Good Location/Start a Mini Business
Location is one of the major factors that determine the volume of profit you will make while running your business. The location also determines the amount of money you are likely to spend while establishing your business.
Acquiring a shop in rural areas will not be as expensive as it would be if you decide to acquire a shop in urban areas. It won't cost you so much to get the location sorted out.
Furthermore, it is possible to partner with someone who already has an existing shop/business and pay a certain commission as agreed. Importantly, to make a profit, as location must be favourable to your business as well.
Strategic locations like bus stops, markets, etc. are a perfect spot for any POS business. It would be very unwise to sit close to a bank that is fully functional with a lot of ATM points.
Also, note that you would usually have a lot of money, and strategically choose a location that is not receptive to thieves and robbers.
See Also: 20 Best Freelance Websites to Find Work in Nigeria
3.

Get Registered with CAC (Corporate Affairs Commission)
It would be illegal to operate a business without registration with CAC. One of the major requirements for running a business stipulates that you must register the business with CAC (any kind of business, as mentioned above).
Also, registering with CAC is not as difficult as a lot of people term it to be.
Major requirements include;
•

2 passport photographs,
• V

alid means of identification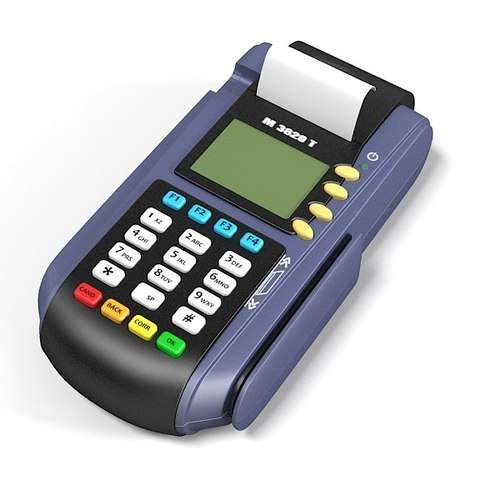 4.

Acquire POS Machine
Legitimately, free POS machines can only be gotten from commercial banks in Nigeria. It is one of the fundamental requirements to start your POS business in Nigeria.
In addition, all you'd have to do is visit the bank and fill in the documents as directed by the bank.
Some documents are fundamental for proper filing and you will have to provide them. 
Visit your bank to know the specifics, but popular review suggests you will need to provide the below:
• V

alid means of identification
•

Current account references
•

Memorandum and article of Association
• M

inimum capital of #50,000.00
You can also opt to purchase a POS machine from POS Vending Companies in Nigeria. Some of these vendors/operators are:
These vendors sell their POS Machines to you, their prices are usually different, contact them to know more, or visit their websites.
See Also: The Beginner's Guide to Facebook Marketplace in Nigeria
5.

Have Sufficient Capital for Transactions
It would not be a good start to inform your customers that come to withdraw in mass that you do not have it available. Also, always make sure you have enough to satisfy your customers at all times or most of the time as the case may be.
6.

Advertise/Offer quality Service
The POS is small equipment. Nobody would recognize your business if it's all you have. Print banners, flyers, and decorate your shop with the sign. Hence, as customers troop in be sure to offer quality service. This is to ensure repeat purchases.
How to Calculate Profit in POS Business
To calculate the profit of your POS business, subtract your expenditure from the total sales. What you have left is your profit from the POS business.
For example, if your total sale per month is N500,000 and you had N150,000 as the service charge on the total sale, then your profit will be N150,000 minus your expenditure made on the total sales.
This expenditure might include fixed commission charges by the bank, transportation and salary paid to your sales personnel if any.
Cost of Starting a POS Business in Nigeria
How much to start a POS business in Nigeria is perhaps the most asked question.
The cost of a new POS machine in Nigeria ranges from N80,000 and N120,000 only. However, certain banks like First Bank Nigeria grant free POS machines to anyone that meets their requirements.
After getting the POS machine, it is very important to get the POS document from the nearest branch of the bank or from your bank account officer.
Best Bank To Get POS Machine In Nigeria
The best is the First Moni POS. Others include Access Bank POS and Zenith Bank. Every bank has their disadvantage but those listed have a good track record.
It is important to know that, you will have to meet the requirements of banks to get the POS machine. However, if you cannot meet these requirements, then go and get a POS from MMOs like Kudi, Moniepoint, Opay, Baxibox and others.
How to Get a POS Machine from a Bank in Nigeria
Kindly visit the customer representative of the bank you wish to get a POS machine. Perhaps, having an account with the intended bank makes it a lot easier.
Let them know of your intention to get a POS machine for your business.
Below are the steps you will be required to follow:
Open a current account if you don't have one at the moment.
Fill POS agent registration form
Download and activate the mobile POS app to transact.
Complete 25 transactions to get your POS machine
Conclusion
Certainly, POS Business in Nigeria is very lucrative and can draw in daily profits. Consider it today to make more money than you do now.