Have you ever wondered what makes a Google My Business Listing? What is Google My Business anyway? What is Google My Business for that matter?
Well, keep reading, because we are able to help you figure that out…
A Google My Business account allows you to show up in search results when people are looking for you or your services online.
With over 5.6 billion searches per day, the world's largest search engine, has become a household name for search.
Every second, people across the globe, visit Google to search for information, tips, news, industry trend or coronavirus pandemic updates.
As a business owner, you should strive to win on this platform as it avails you of the great opportunity to acquire customers online. One of the key ingredients to winning on Google My Business is having a Google My Business Account.
Google My Business Listings help businesses get found online easily and let prospective customers get quick information to make buying decisions.
Let's take a deeper dive into the world of Google My Business (GMB)….
What Is Google My Business?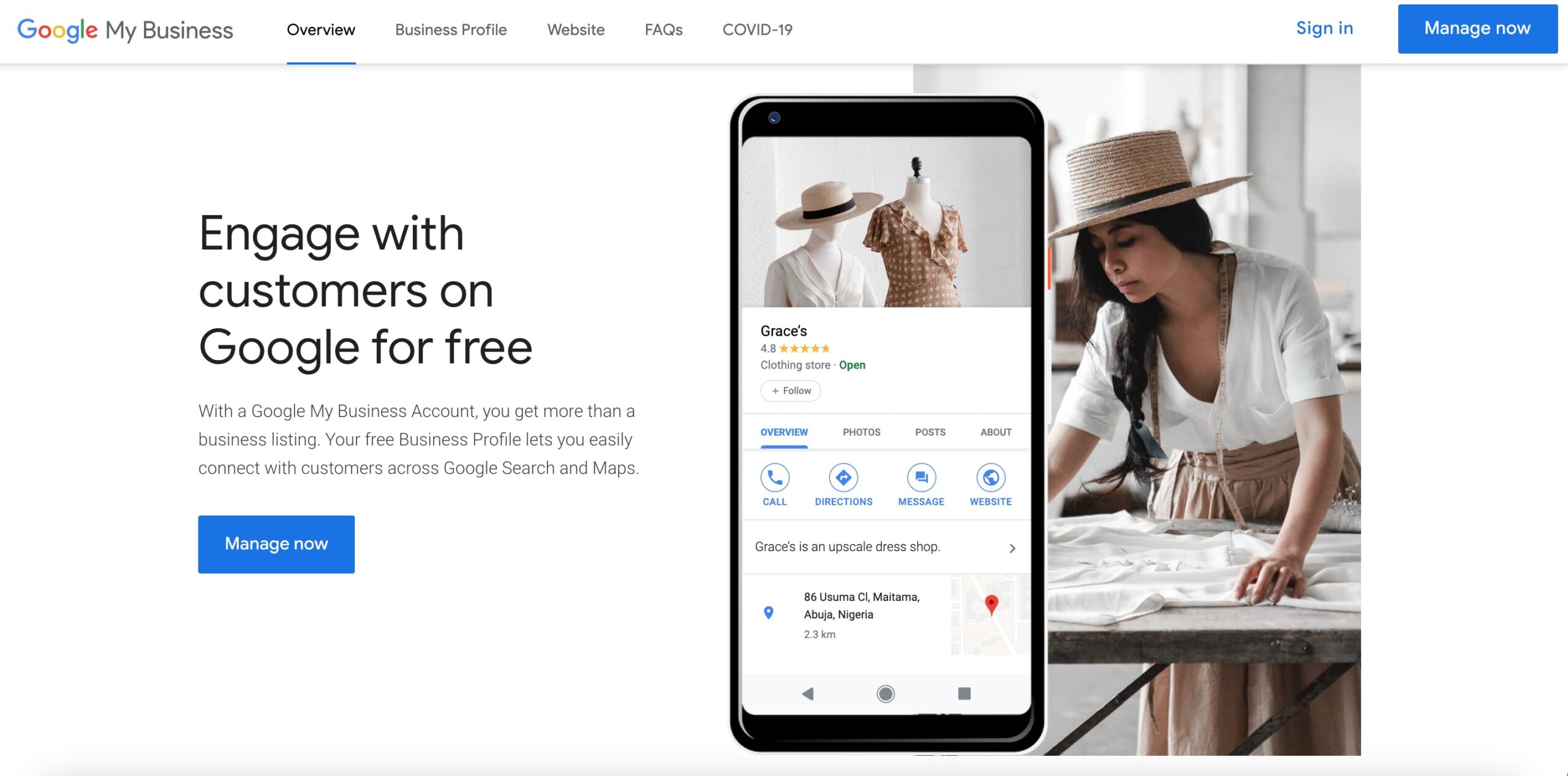 Google My Business is a free tool that lets you create, manage and optimize how your business profile appears on Google Search Results and on Google Maps business page.
Is Google My Business My Business Website?
The answer is No.
Your Google My Business listing is not a website; it is a listing on Google that shows up when potential customers are searching for your services in your city. 
With a Google My Business Account, you have the opportunity to have more than a business listing. Your free Business Profile allows you to efficiently connect with existing and potential customers across Google Search and Maps.
Your business listing includes information like:
Business name

About your business

Business location and open hours

Pictures of your business

Posts

Customer Reviews
See Also: Top 45 Lucrative Business Ideas to Start
Why You should have Google My Business Listing
GMB is totally free and available to businesses of all sizes to have a business profile.
Engage with customers: It lets you create a 360-view virtual tour of your business, product or service without your potential customers having to visit your brick and mortar store.
Your business is just one click away: With a clickable website and phone number link you are just one click away from your next customer. There is no blocker between you and your potential customers!
Gain vital insights: You can use the Google My Business dashboard to obtain vital business insights on your target audience and local search performance.
Easy integration with other Google Products: GMB closely integrates into Google Ads, Google Insights, Google Search and of course, Google Maps
Perform Local SEO: With your Google My Business dashboard, you can include valuable keywords into your Business Profile and conduct other optimizations to help it rank in local search results.
Google My Business isn't just an idea for local marketing, but a great opportunity to build brand awareness and acquire new customers easily.
Setting up a Google My Business Listing
In a bid to gain more brand visibility on Google, many businesses set up Google business listing to be able to reach more potential customers.
If you're one such business owner, something important you might not realize is that creating a Business Profile does not avail you the management access.
However, you require those management and editing capabilities if you want your Business Profile to function optimally for you as an effective SEO and lead generation tool.
But how do you gain management over your Google Business Profile?
Simple! In addition to creating a free Business Profile, you must also independently create a free Google My Business account for that profile.
Creating a Google My Business profile is fundamental to local search.
Here are the steps to follow to get your company on Google My Business
 Create a Google account
 

Visit

business.google.com
 

Enter your business name

Input your business location

Enter the locations your business services

Select a Business Category

Add your contact details

Verify your Business — Please note that Google My Business verification can take up to 14–21 days.
Don't just set up your business profile and go to bed. You need to add vital information and keep optimizing it based on the analytics insight from the dashboard.
The first step is setting up your business profile! When Google My Business is utilized accurately, it has the potentials to lead to an increase in sales and improved customer loyalty.
Once your business has been successfully verified, it's time to optimise your listing for local SEO.
See Also: 10 Best WhatsApp Marketing Strategies for Businesses
Why do I Need to Get my Business Verified on Google My Business?
Verifying your business listing is a MUST to be able to manage your business information on Google Maps, Search, and other Google tools.
The verification process helps validates the accuracy of your business information and that only you, the business owner or manager, has access to manage such information.
Pending on when you have completed verification, you have limited access to edit and optimize the business information that appears on Google.
Also, verified businesses are more likely to be considered reputable by potential customers.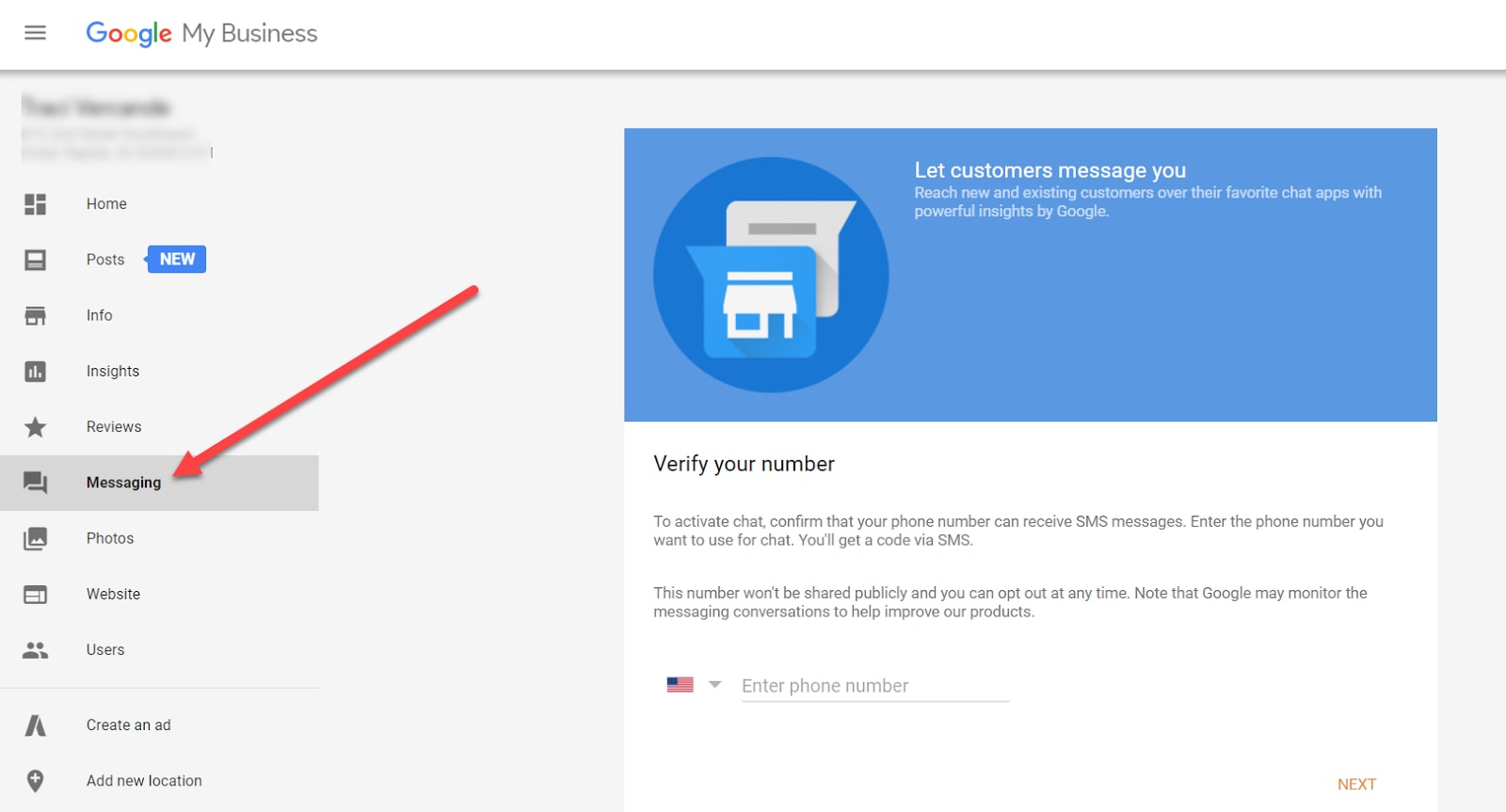 How to Optimise your Google My Business Listing Easily
Optimizing your business listing is crucial. Here are the steps guide you can follow to optimizing your Google My Business Listing:
1. Ensure Your NAP is Accurate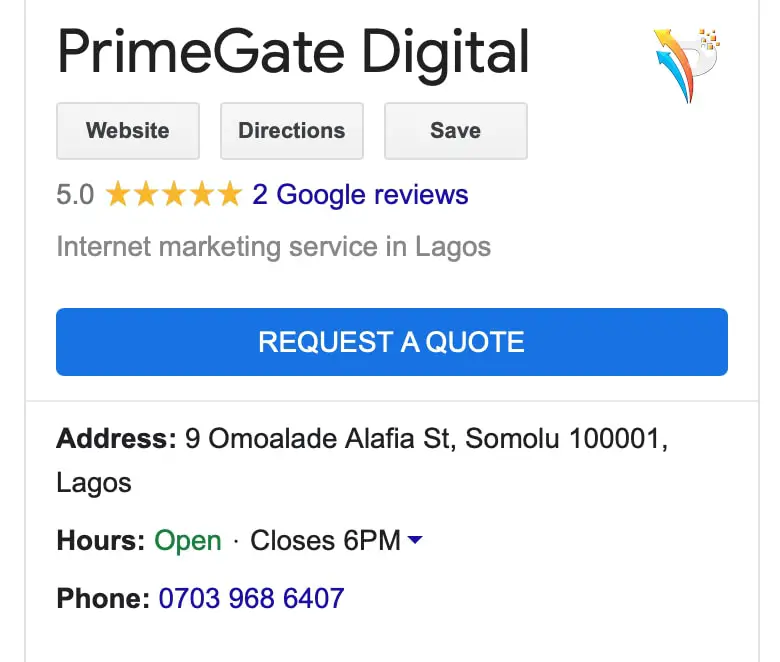 NAP represents business NAME, ADDRESS and a valid PHONE NUMBER.
To ensure the success of your local SEO, it is important to have the basic optimized. For GMB this means a swift review that your business name, address, and phone number (NAP) are not just accurate, but updated and wholly consistent with other local business citations including your website.
One of the SEO mistakes made by businesses is having inconsistent information on the web. Having inconsistent information will impact your search ranking and most likely your brand credibility in a negative way.
Also, you can add your website or create a Google My Business website for your brand on the dashboard.
See Also: How To Create Facebook Ads With Almost No Training
2. Claim Your Google My Business Short Name
Now that your Google My Business account is verified, next is to claim your short name. A short or custom name is designed to ensure that local search users find your business easily.
Hence, your short name can either be linked with your business name or a commonly used name to refer to your business by customers.
For instance, when you type "@Primegatedigital", in a Google search it takes you directly to the Primegate Digital Google My Business Account.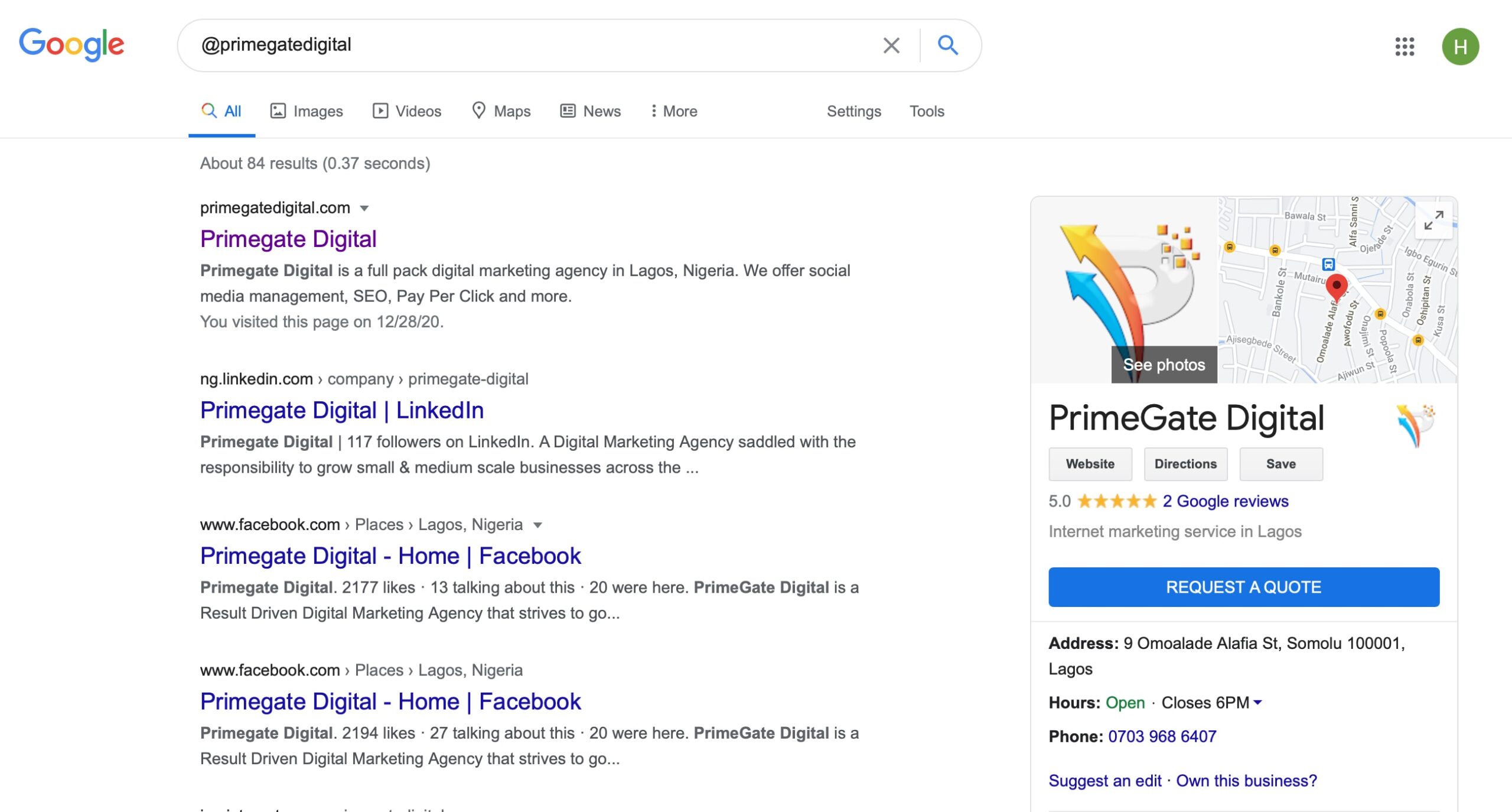 3. Write a Comprehensive Description of your Business
As part of optimizing your business for local SEO, GMB allows a 750-character description to your business profile. The text should describe your business without any doubt or room for questions.
4. Choose an Appropriate Category and Sub-Category for your Listing
Categories are the best way to describe your business and connect you to potential customers searching for the services within that business category.
The right business category plays a vital role in optimizing your Google My Business for Local Search. This tells Google which searches your business could be relevant for.
See Also: Our Top 25 Most Powerful Content Marketing Tips Ever!
5. Include Relevant Photos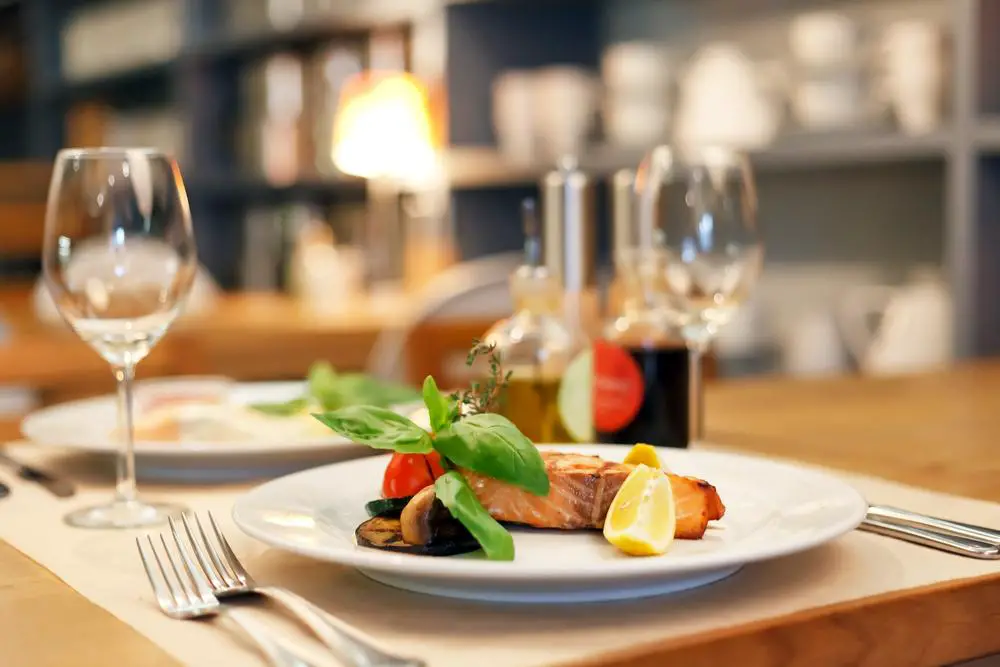 Indeed a picture is worth a thousand words, but worth even much more when we talk about optimising your Google My Business Listing for local SEO.
Make sure you have a profile picture as that is the first thing your potential customers notice when they search for your business.
Google My Business allows you to upload a profile photo (this could be your logo), cover photo, wells as video to showcase your brand.
Also, you can also add user-generated content by encouraging your customers to upload photos of their interactions with your business. This helps you with relevant content for your gallery listing.
Google My Business also allows you to benchmark your user-generated content against that of your competitors (particularly photos)
See Also: Top 30 Best Digital Marketing Certifications Worth Your Money
6. Generate, Monitor and Respond to Reviews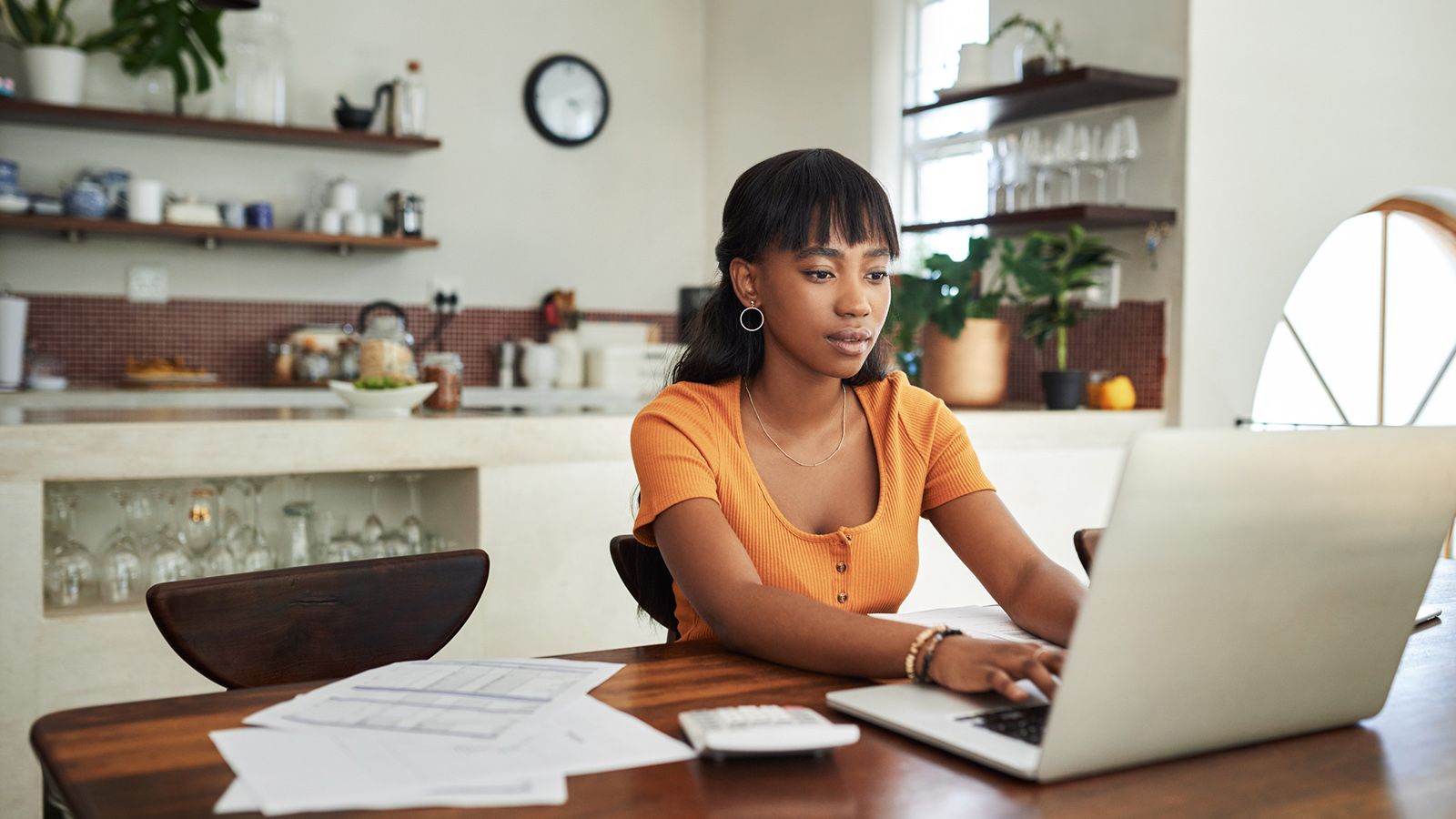 Research has shown that 87% of potential customers won't consider a business with low business ratings. This suggests that you require positive reviews in order to grab the attention of more potential customers.
For local businesses, the best part of reviews is that it influences the purchase decision of potential customers.
Better still, good reviews build trust and credibility with new visitors and help increase sales conversion in the long term.
The best way to generate more reviews is to attach a reward for every review and consciously ask for a review.
7. Increase Conversions and Showcase your Brand Personality
Google My business now lets you add free posts directly to your business listing that shows up on Google Search and Maps.
These posts feature is important to your Google My Business optimisation goals.
With GMB posts, you are able to share short news updates, offers, new products, events and much more.
You can use this feature to increase your brand visibility and boost sales conversions.
See Also: 25 Smart Instagram Marketing Strategy that Actually Works
8. Create a Great Database of Brand Information on Google Q&A
The goal of Q&As is to provide potential customers and local consumers with additional information about your business. It is a great opportunity to have local brand exposure and also build and optimize your Google My Business profile.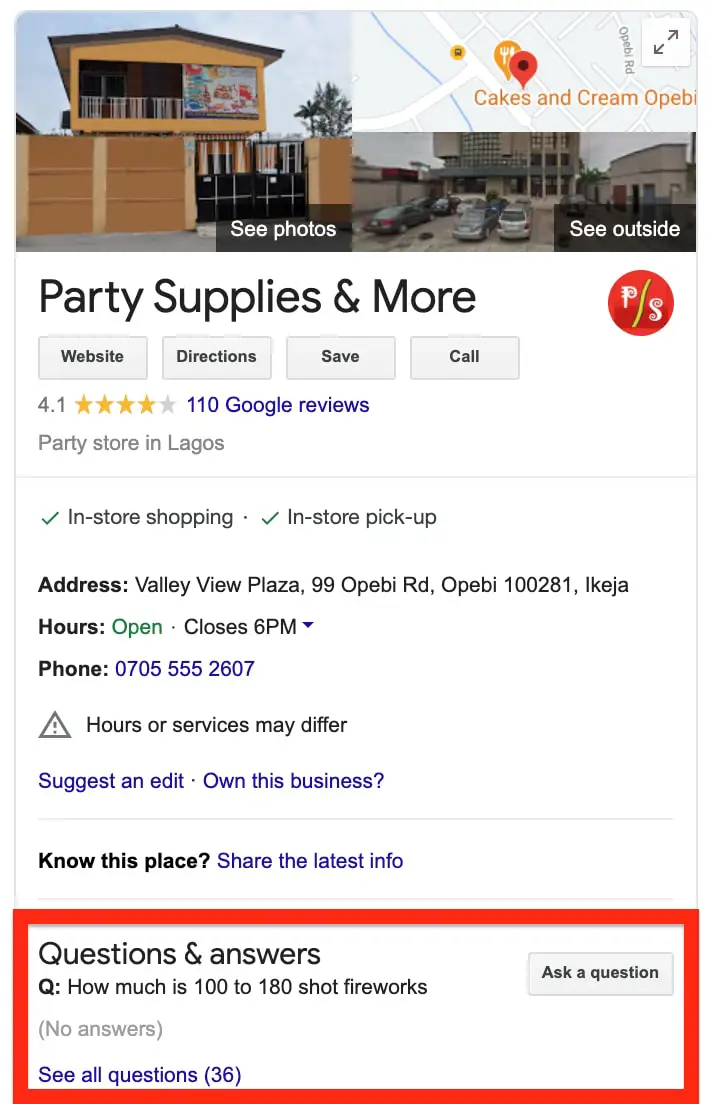 9. Add your Social Media Profiles to your GMB Listing
Beyond your Google My Business profile, your potential customers want to follow your social media profiles for updates and new offers.
Hence, having your social media profile listed on your GMB profile alongside other business information is crucial.
To make sure that your social media links appear accurately, Google encourages you to be consistent, verify your links and use structured data.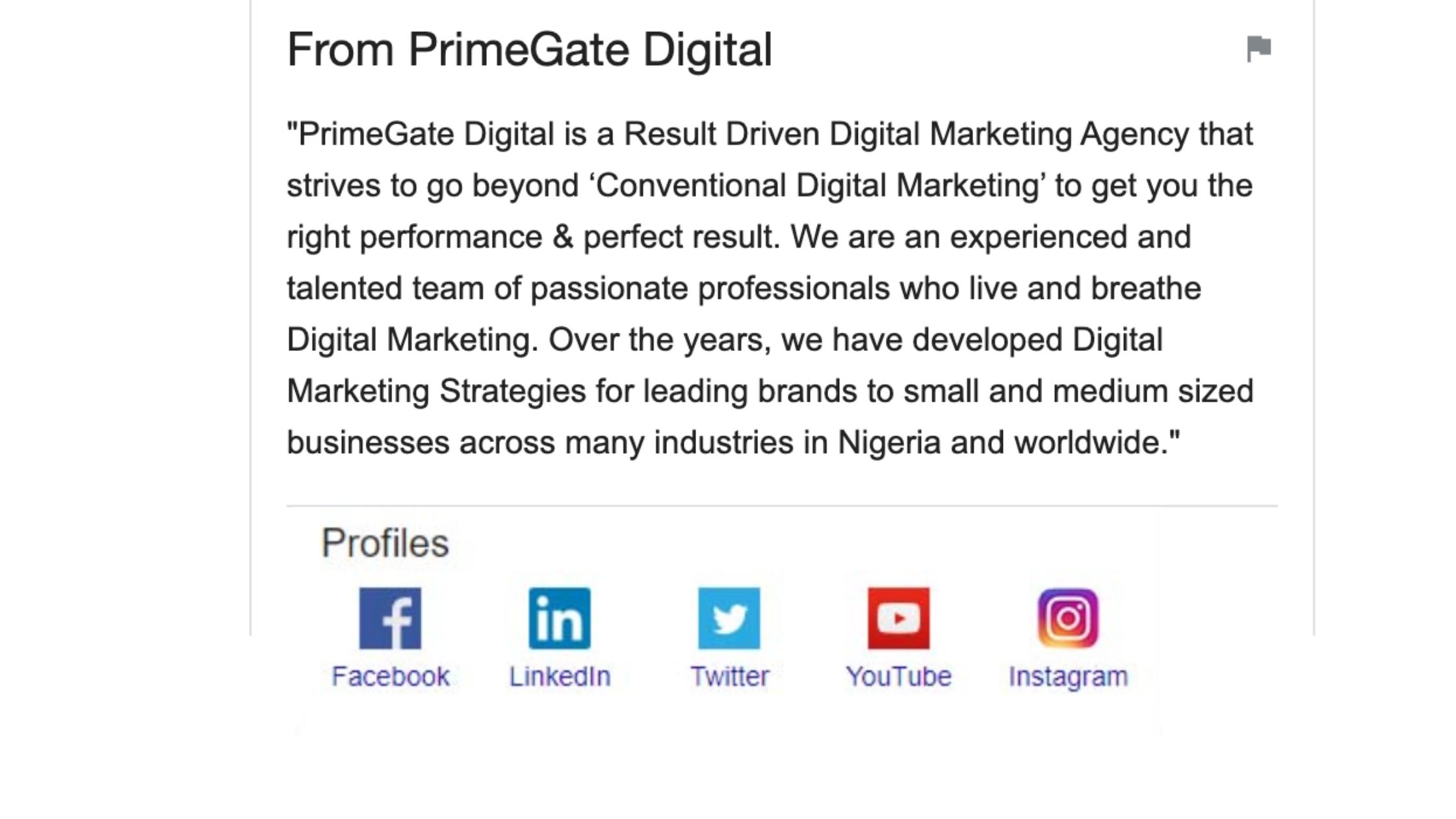 10. Research GMB Features Specific to Your Industry
To make sure that your GMB Listing is well optimized, examine what industry-specific features Google My Business offers you.
Here are two GMB feature examples:
Vacation rentals have an entirely different information panel for hotel searches.

If you provide appointment services you include the call-to-action "Book Now" button.
See Also: How To Target Wealthy Individuals With Google Ads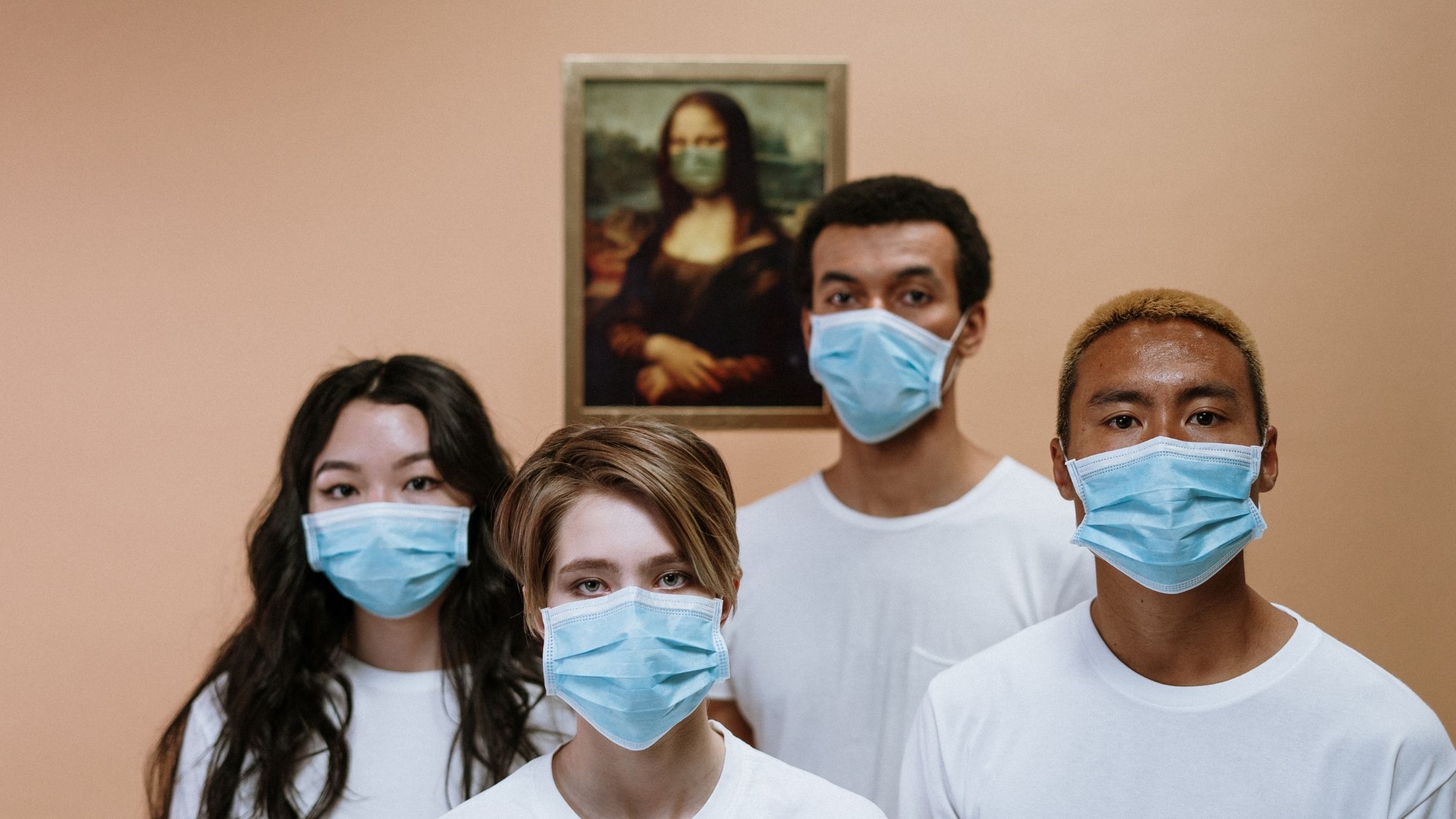 People and businesses have continued to feel the impact of coronavirus. Whether own a brick and mortar store or an e-commerce business owner, you understand the impact of pandemic store traffic and sales conversions.
Having an up to date information on your listing is crucial. Hence, it's important to ensure that you provide relevant information on the changes that your business is making to follow the Covid-19 guidelines.
Google My Business now has a feature that lets you publish updates regarding the Coronavirus.
Importantly, ensure that your COVID-19 posts will stay pinned to the top even when you are publishing regular posts.
Also, here are some content ideas to add to your Google My Business Listing:
Shipping delay notifications

Out of stock items

High demand products

Updated business hours

Temporary closures of physical locations due to public holidays

CSR programs that your business is involved in.
And that's it — you are equipped for success.
Conclusion
Google Business listing is the powerhouse of your contact information on Google. Yes, you need a Google My Business listing, because, without one, you will be missing out on thousands of opportunities to connect with potential customers in your city, searching for services that you offer.
We hope that this article has provided you with a little more insight into the world of Google and digital marketing. Our goal is to keep creating amazing content like this that can help you make more informed marketing decisions for your business. ness.
Don't forget to share it with someone or your business partner who needs this information too.
Also Read: