For diverse reasons, including the need to have multiple income streams, most Nigerians want to start and run a profitable online business in Nigeria today.
On social media, that are countless adverts that promise to train corporate executive of companies how to increase their business revenue and earnings with the internet.

Compared to decades ago where technical skills are all you need to succeed, it's now much easier to start and grow a business online in Nigeria.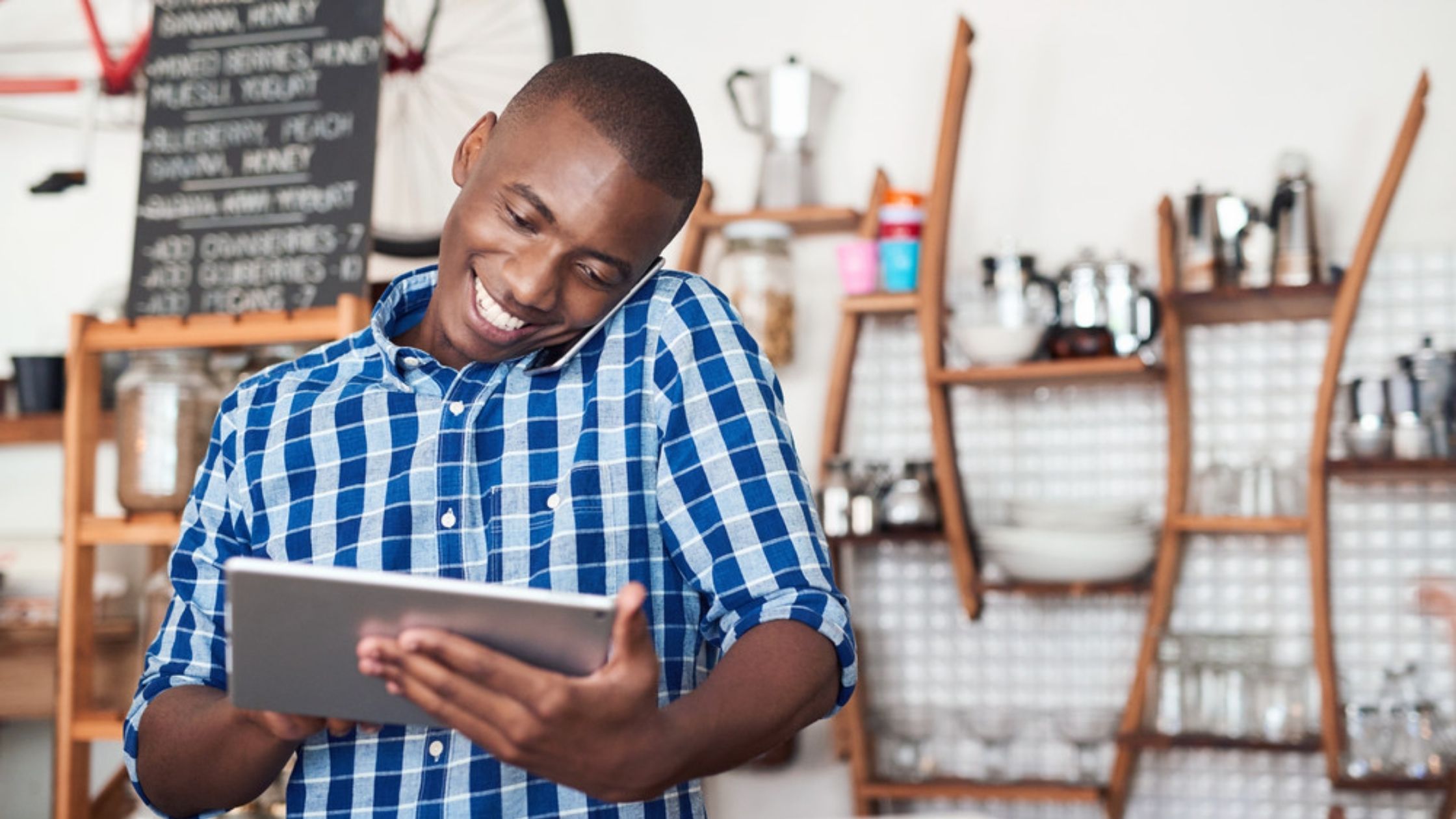 In one of our executive meetings, one of our partners told us that a friend of his made over 90 million Naira from affiliate marketing in Nigeria.
Even if you have a full-time job, this is still not a bad idea, as it'll fetch you extra income to pay certain bills.
Perhaps, the most important step in starting an online business in Nigeria is to find a business idea that really matches your skills, experience or what you have passion for.
For instance, if you have successfully had a physical store or a business in a particular place, it is possible that this business can also be a really good idea for the online marketplace.
Starting an online business in Nigeria is the right place to advertise your goods, services and market your skill to global customers.
You may also want to check out the best digital business ideas for small business that you can start.
Before going fully into an online business in Nigeria, there are lots of things you need to put into consideration.
For example, if you really want to start an online business but you're not tech-savvy or not familiar at all with the use of web tools; we advise you to acquire computer and top digital marketing skills that will help you succeed.
Literally, anyone can start an online business. But he or she has a unique product, service, skill or even idea you are willing and ready to trade online.
Lists

of

Online Business Ideas in Nigeria

to C

onsider
But before you jump into starting an online business in Nigeria, here is a list of online business to start in Nigeria and profit from it.
Professional Blogging (

you

could

centre on sports,

news,

fashion

, entertainment etc)

Onl

ine store (

in t

he form of e

Commerce shop, classified ads, marketplaces).

Social media business  (social media manager, virtual assistance

)

Affiliate marketing

Online Teaching

Website Copywriter

Sell Photos Online

Forex & Crypto Trading

Business coach (Online)

YouTube Personality

Web developer

Benefits of Starting an Online Business in Nigeria
There lots of starting an online business in Nigeria. This includes:
Highly cost-effective

It's a passive way to make money

Global reach with improved client service through greater flexibility

No real-time presence required

Less paper waste

All-time availability, 24 hours a day, 7 days a week

Increased professionalism

Great opportunity to manage your business from anywhere in the world.
Challenges of Starting an Online Business in Nigeria
Despite the benefits of having an online business, there are also a few challenges running these online businesses. Some of these challenges you might experience include;
It

takes

lots of hard wo

rk to create

and

grow an

online

business.

You

might

be at

risk of

online scams and frauds, so

try

using

reliable and

secure web

tools.

Be

ing

tech-savvy

will

be extremely

necessary.
How to Start a Profitable Online Business in Nigeria
At this point, we're about to show the ways, strategies and also tactics you will need to start an online business in Nigeria and also succeed at it.
1.

Get Online Marketing Skills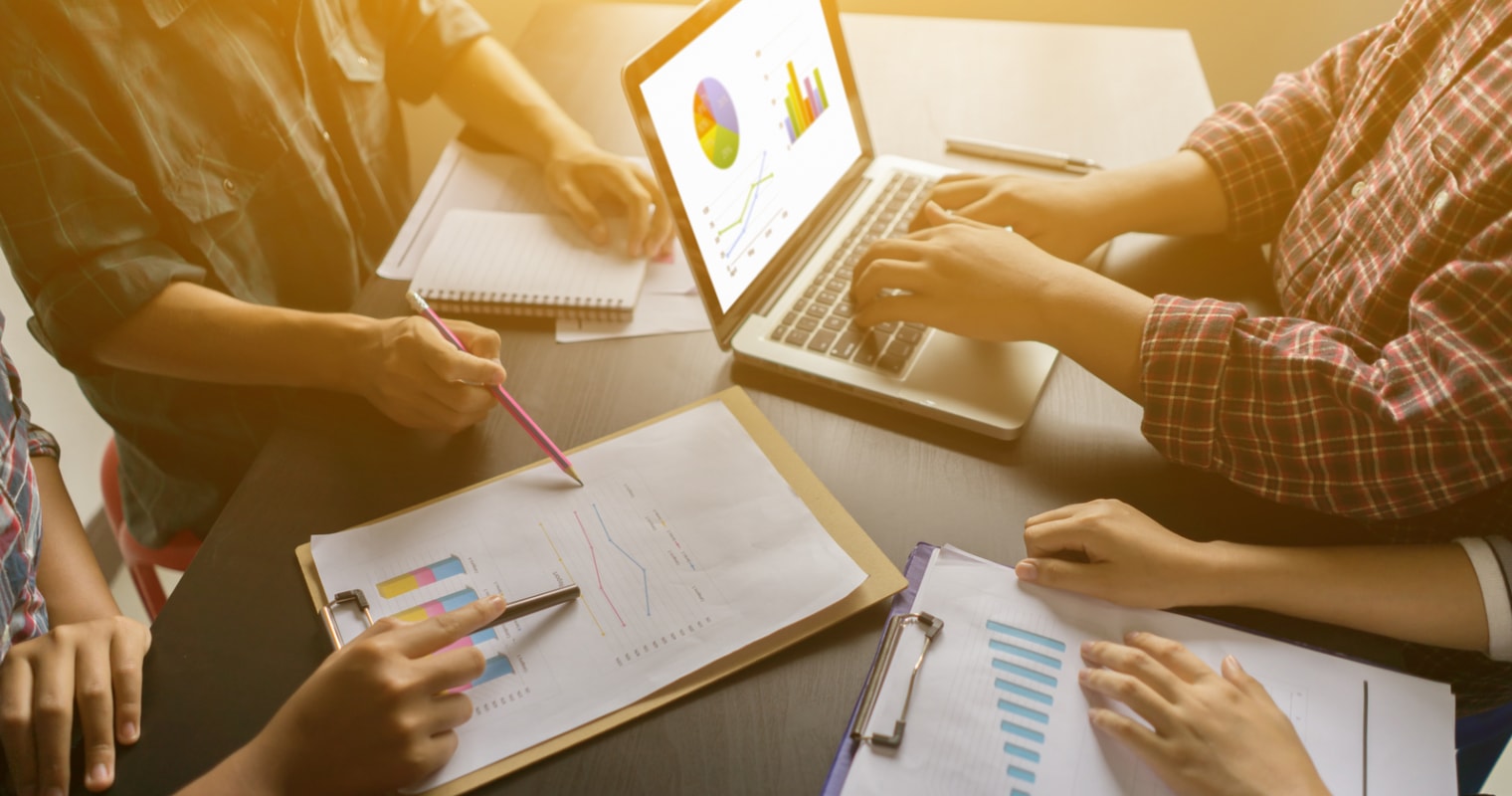 Before going ahead with your best online business goals, it's advisable to get completely qualified. As a business owner, the only possible way to become qualified is to get detailed marking training that is designed to suit your kind of business.
Do well to attend all your classes and also acquire digital marketing certifications like social media advertising, e-selling, search engine optimization (SEO), online reputation and management skills.
Taking these online marketing courses will help you run and manage your online business smoothly and keep you up to speed with the industry trend.
Also, seek mentorship from the most successful people in your intended business. Ask questions and get tools that'll help you from digital marketing experts. This will help you save money and time.
See Also: Top 30 Best Digital Marketing Certifications Highly Sort After Globally
2.

Develop

Your

Online Business P

lan
The best thing you can do is to follow basic planning guidelines for starting a business at home or at the office location. Also, you really need to define your product or service, choose your niche, and then fund out who your target audience and competitors are.
You can actually use a business plan template to prepare your online business plan. You can start off by doing everything yourself, this will also help you from using your start-up capital to hire people to work for you.
Perhaps, starting and doing everything yourself is actually a good way to learn everything about your online business. When you can get things up and running, you can then think of employing more people to work with you.
Also, to make your online business legit, you'll definitely have to get it registered. According to your bank requirements or federal laws, so as to make your business formal enough.
As a matter of fact, remember to choose your brand name, website, domain and social media handles for your online business. All of these will make everything look unique and appear professional to your customers. This is another unique opportunity to stand out and differentiate your business from both online and even offline competitors.
See Also: How to Start a Successful Ecommerce Business in Nigeria
3.

Choose the Best Web H

osting and

Domain

Register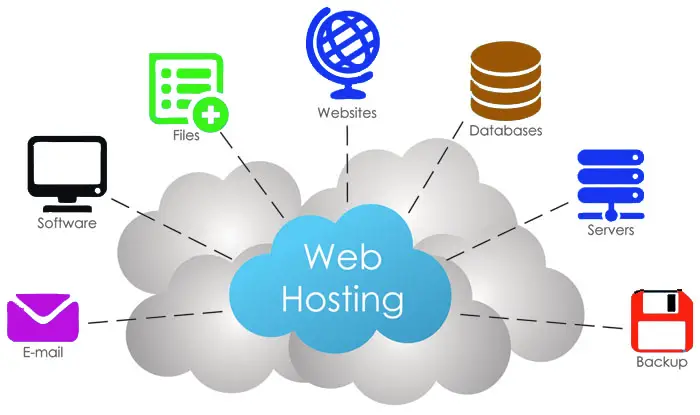 A domain name is the web address of your proposed online business. It is merely that name people type in their search browsers in order to access your website online.
Choose and register a domain name that is simple, short and can easily be remembered by your target audience
Every online business actually has a web hosting account that connects its domain name and email address to a web host.
A web host just provides you with the storage space SBD technical support you need to manage your business website online; even if you simply want to use content management systems like WordPress, GoDaddy, Namecheap Hosting Plan.
Also, when thinking about the best hosting package for your business, choose a hosting company that really understands your business environment and can give you suitable budgets.
A very good web host should be able to provide maximum uptime, server-side caching, fast response time, and server security.
4.

Create a R

esponsive Online B

usiness

Website
Having a functional website is really important for your online success.
You just need the best-in-class website design for your business because you don't have a physical location for your business, many people will have to visit your website and not necessarily your shop location, even if you have one.
To earn the trust of your audience, your online website should load very fast, be engaging, interact, be easy to navigate, and actually be able to do the selling for you and not just tell a story. Building an ecommerce website entails online billing systems.
You can also hire the best website developers in Nigeria to help you build a high converting website.
5.

Write A

bout R

elevant T

opics on Y

our W

ebsite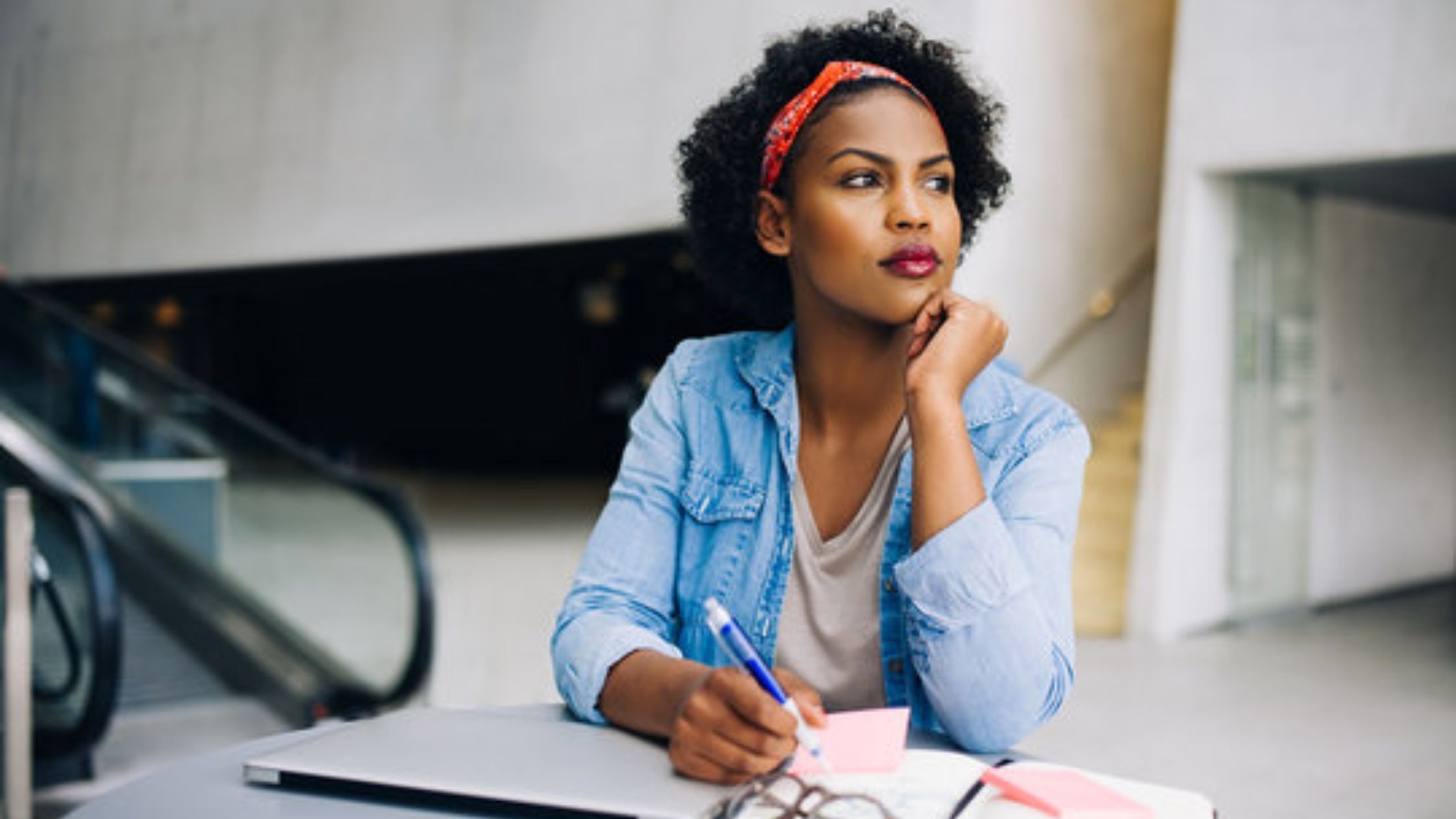 It's your job to make sure that your website is active and engaging with amazing content. Simply focus on content that relate to your brand.
Everyone wants to do business with competent and trustworthy people. Active writing on your website really makes people see you as a brand that has an aim and knows what it's doing.
Also, for your keyword ideas, you can use keyword research tools like Google Keyword Planner and it'll help you find keywords people at searching for.
You should definitely include relevant long-tail keywords in your articles.
See Also: Best 15 Free SEO Tools to Boost Your Website Ranking
6.

Design

Your S

ales Funnel
You really need to build a system from start to finish, most especially on how you convert your traffic into leads and those leads finally into sales.
It'll definitely take multiple exposures to build that trust to buy from you.
Therefore, you can easily follow the steps below:
Select an

e-mail Autoresponder software

Create an

E-mail letter

series. This can

be used to

build

trust, credibility and also loyalty

Find a

lead magnet

Create a good landing

page for

the lead magnet

T

he money is

just on the

email list
8.

Count

the Cost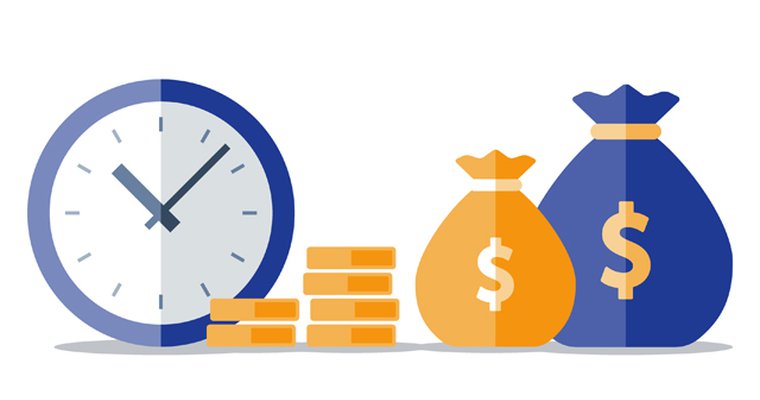 Because it is an online business you're about to start, doesn't make it less of a business.
There are lots of people that are casual and carefree about their online businesses. You need to count the cost! You need to have a business plan and also a strategy to keep you going. Here is a list of questions you should ask yourself.
What's this business about?
Is it a service or a product?
Where are my target audiences located? 
What is my budget?
Are there paid tools I need to get started?
Remember that you also need to keep records of all your transactions and processes online for accounting and tracking purposes respectively.
Microsoft Excel is really good for keeping records of this very nature, but don't forget to backup your files just in case. Try being systematic.
See Also: How to Start a Profitable Mini Importation Business in Nigeria
9.

Legal

Documentation
 In creating an online business, there are 3 documents that every business must have:
Terms and

conditions

Privacy

policy

Agreement

Refund policy
Terms and conditions are the agreement you have with your customers in form of a contract. It simply states what that the terms of sale are and what rights the customers have when they purchase your product, and more importantly how to also go about those rights.
To protect your company and customers interests, you need to state your terms in a clear, simple and understood language.
On the other hand, a privacy policy Agreement is an agreement between you and your customer that sets out how you will handle their information, what use you'll put it into, and other issues.
It lets the customer know the level of security his/her data will get and what measure of information they are legally parting with when they access your website.
Lastly, a refund policy is a piece of information that tells your customers how many days they have to return a product and also how they will receive their refund either as credit or replacement.
10.

Promote Your

Online Business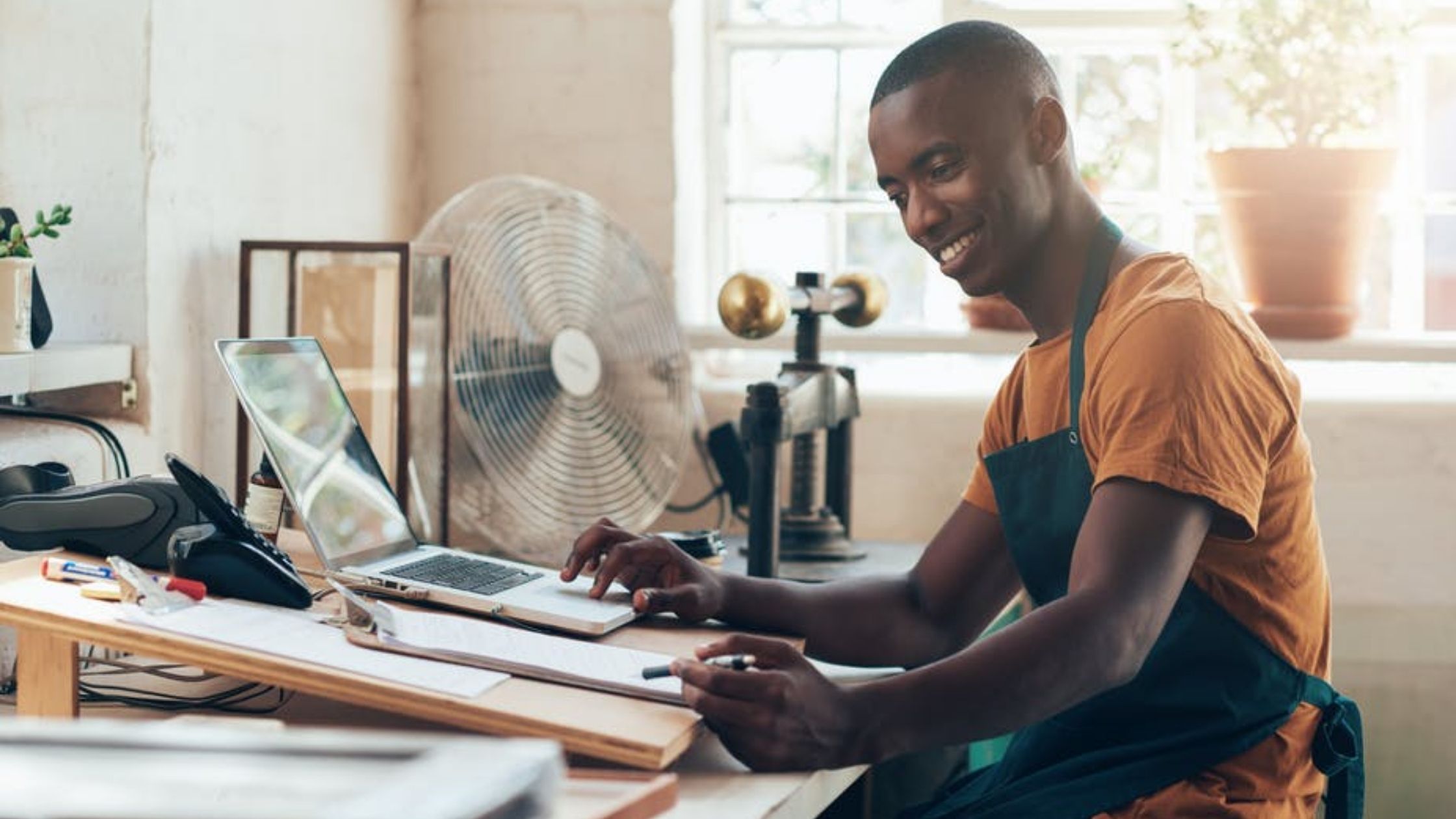 There are lots of ways to possibly promote your online business in Nigeria. Once your online business is ready, the next thing you need to do is to market your products, services and ideas online.
This includes starting a free account listing on all social media platforms like Facebook, Twitter, Instagram, YouTube, etc.
You can also search for businesses in your interest and actively engage them on social media networking and sit back to guess post outreach.
Before doing this, write creative content for your website. Content really leads the way in the online business environment. It enhances your online credibility.
To be honest with you, online businesses cannot be successful without customers finding your business online. Generating huge traffic on your website will undoubtedly create the highest opportunities.
As those visitors will someday be converted to potential customers with very high engagement rates.
You can also create Facebook ads, Search ad as well as native ads on platforms like Nairaland etc.
Key takeaway: Identify a gap in the Nigerian market and then start an online business that fill that gap with your business ideas.
See Also: How To Create Facebook Ads With Almost No Training
Conclusion
The internet is ever-evolving and one year online equates to about ten years in the real world. But the step by step guide on how to start and grow a successful online business in Nigeria hasn't changed at all.
If you're just starting your small business online in Nigeria, follow this sequence. If you've been online sometime, carry out a quick business review to see if there is a step you are overlooking, or never implemented in the first place.
You can't go wrong with the fundamentals.