TikTok has become one of the most popular social media platforms, with millions of users creating and sharing short-form videos every day.
In addition to its entertaining content, TikTok also offers the ability to join live streams and interact with creators in real time.
If you're new to TikTok, or just looking to expand your audience, requesting to join a live stream can be a great way to connect with other users and potentially gain more followers.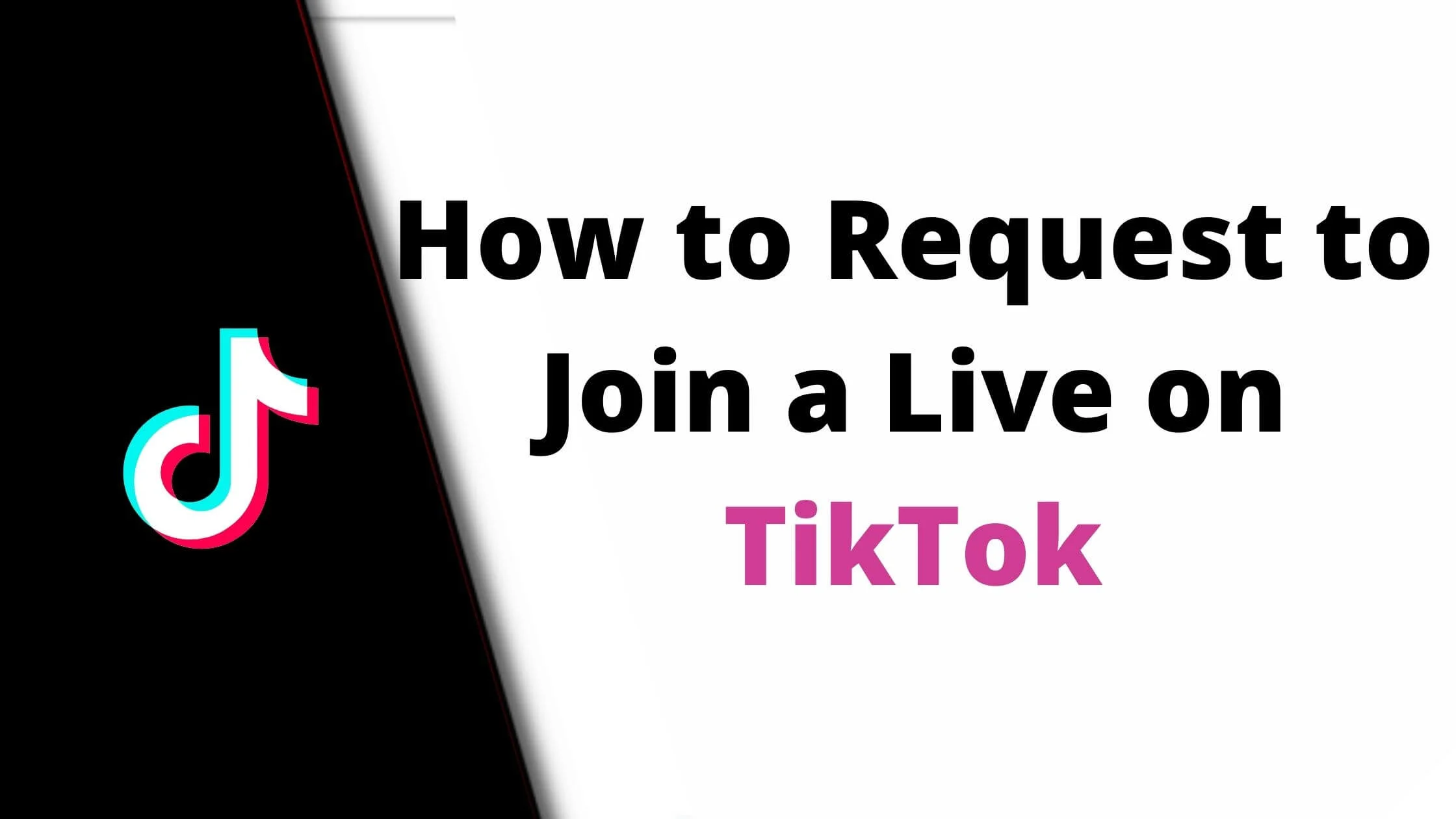 This is one of the strategies that I have personally used to grow hundreds of TikTok accounts.
In this article, we'll explore the process of requesting to join a live on TikTok, what to expect once you're in a live stream, and tips for making the most of this unique feature.
Whether you're looking to network with other TikTok users, showcase your talent, or simply have some fun, joining a live stream is a must-try experience.
So grab your phone, get ready to go live, and let's dive in!
What is TikTok Live?
TikTok LIVE is a feature that was launched in 2019.
Similar to what is obtainable on other video-sharing platforms like YouTube Live and Facebook Live, this feature allows content creators on TikTok to have interactions with their viewers in real-time.
The videos are usually longer lasting up to 60 minutes in contrast to the shorter pre-recorded videos.
For businesses that have Gen Z as their major target, TikTok LIVE is a useful tool to reach out to them.
See Also: How to Go Live on TikTok Without 1000 Followers
Requirements for TikTok Live
First, to sign up for a TikTok account,  you have to be up to 13 years old. For accounts that belong to minors, there are usually higher restrictions and privacy to enhance their safety.
Then, to use TikTok LIVE, there are two requirements to be met;
The age of the user should be 16 years and above. This is calculated based on the age that was entered when the user signed up for their TikTok account.
A minimum of 1,000 followers.
In a bid to monetize TikTok for video content creators, an avenue was created for viewers to buy coins with real money.
TikTokers can then use these coins to purchase virtual gifts which they can give to their favorite TikTokers while watching the live broadcast.
These TikTokers convert the gifts to diamonds and can then exchange them for money which is paid into their PayPal accounts. To unlock this feature, the user has to be up to 18 years.
In summary;
To create a TikTok account – 13 years and above
To go use TikTok LIVE – 16 years and above
To receive gifts from live streaming – 18 years and above.
Benefits of TikTok Live
Live streaming is a way to create a sense of community with viewers.
Activities could take the form of questions and answers, asking them for ideas on the content they would like to see, getting to know and call them by their names etc.
How to go live on TikTok
Launch the  TikTok app.
Click the plus icon ("+")  at the bottom center of the screen.
Select the "Live" button at the navigation bar.
Select a suitable cover image.
Type in the caption of the broadcast. The title space has a 32 character limit which means it should be short and catchy.
Click "Go Live".
You can send invites to your followers and add desired video effects.
Live streams on TikTok are left for 90 days. During this time you can download or replay the broadcast.
Afterwards, if there's no further action from you, TikTok removes it from their platform.
See Also: How Much Does TikTok Pay Per View and Follower
How to Co-host or Get Live Access on TikTok
There are two ways to go about co-hosting a TikTok Live. It is either you send a request to the host or they send an invite to you.
TikTok allows up to 20 co-hosts at once. This creates the opportunity for users in the same niche to collaborate and build their viewer base.
Steps to Join a Live on TikTok
To send a request to co-host a live broadcast, first launch your TikTok app.
On your screen, tap "Live". Locate the stream you want to join and start watching.
Around the comment section, there is a pink and blue interlocking circle. When you tap on this circle, it will show a dialogue box with the request option.
You can then send a request and wait to see a confirmation that the request has been sent.
When this request is accepted, the screen splits and then you can co-host the session.
Steps to Invite Someone to Join Live on TikTok
Alternatively, the TikTok user can send you an invite to co-host the broadcast.
To send an invite, after the live broadcast has started;
Click on the pink and blue interlocking circles.
This will show them a list of people they can send invites to co-host the broadcast.
After this, they should click "Add" to send the request.
See Also: How to Save a TikTok to Camera Roll
How to Request to Join a Live on TikTok FAQs
Below are some of the frequently asked questions on how to get live access on TikTok.
How do I upload a video on TikTok
To upload videos on TikTok, launch the app, click "Camera", and select "Record". Then click "Share" when you're done.
Why can't I go live on TikTok?
Be sure that you are up to 16 years because there is an age restriction on TikTok LIVE. Also, you should have a minimum of 1000 followers.
Can I watch TikTok videos without creating an account?
Yes, you can. Whether from your desktop or mobile device, you can go to the official website. But this doesn't allow you to search for users or hashtags.
TikTok Subscription
To diversify and create more opportunities for TikTok users to make money, TikTok LIVE subscription has been made available although it is currently on an invite-only basis but will soon be made accessible globally in the coming months.
This comes with perks for both the video content creators and their viewers.
See Also: How to Find Someone on TikTok by Phone Number
How often should I go live on TikTok?
There is no limit to how many times you can go live. But it is advisable to go at a consistent and regular pace.
Most famous TikTokers have said that posting two to five times a day is ideal. But going live should not be as often as that.
How do I create engaging content?
Beyond having great ideas for your content, some technicalities need to be in place.
This includes proper lighting because viewers would easily disengage if they have to squint to watch your videos, also quality sound with very minimal or no background noise.
Your internet connection should be secured.
When is the best time to go live on TikTok?
A live stream can be done whenever you want. But there are certain times of the day when you are certain to attract the most number of viewers. The two peak times are early morning (6 am – 10 am) and late evening (7 pm – 11 pm).
How long should my TikTok LIVE last?
It can last for up to 60 minutes. But it is advised to keep it anywhere between 25–35 minutes for maximum engagement.
Does going on TikTok LIVE help to gain followers?
Going live is an opportunity to be authentic, unscripted and be yourself. People generally love those moments. So, yes, going live helps you gain more followers.
See Also: How to Remove Phone Number from TikTok Account
How can I earn money on TikTok?
Increasingly, more brands are allocating funds for marketing and one of the platforms being targeted is TikTok.
So as a TikTok influencer, you can partner with these brands to help promote their products and services and increase sales for them. This partnership can take different forms.
It could be you advertising their products and services to your followers on your account.
It could also entail managing the brand's TikTok account by creating relevant and engaging content for them.
Also, you could grow your TikTok account and sell it to the brand.
Another way to make money is to advertise your products and services. If you have products or services that you offer, you can consider advertising them to your followers.
As was mentioned earlier in this article, accepting virtual gifts which are later exchanged for cash is one other way to monetize your TikTok account.
Conclusion
We can all agree that TikTok is not the teenager thing we thought it was initially. It is now one of the top video-sharing platforms worldwide.
Maximizing its features is of utmost benefit both for personal and corporate brands.
Also Read: