TikTok, launched in 2016, is among the world's most widely-used social media channels.
It is highly popular among young people. Through the app, users are free to make and edit short amusing clips and share them easily. 
This year, its user base has skyrocketed as it has more than 500 million active daily users.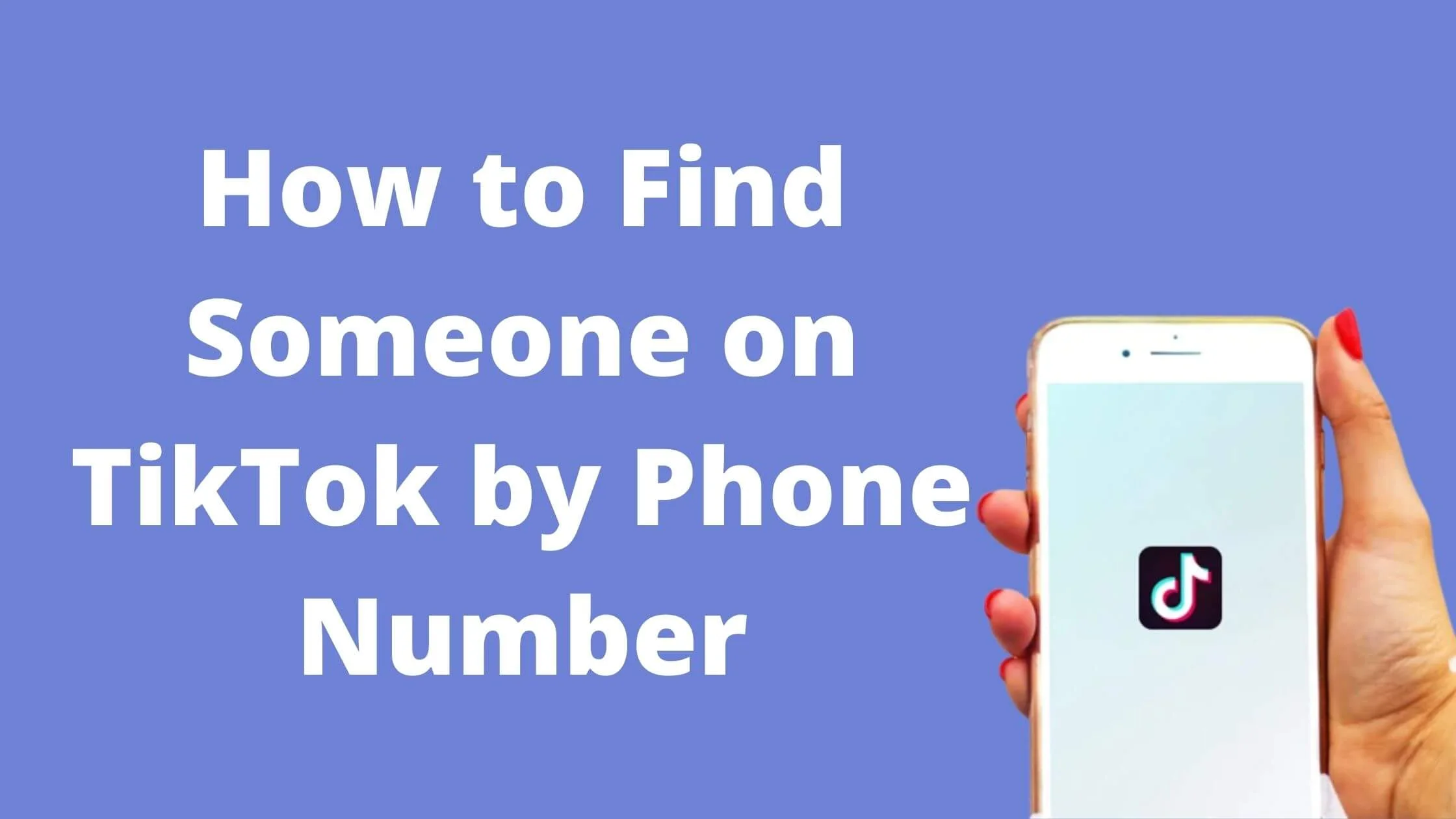 It has over a billion installations on Google PlayStore alone. Interestingly, the app has a Chinese version called Douyin, exclusively available in China. 
The app is able to succeed with users because anyone can create spectacular videos with in-built filters and special effects.
There's also a large collection of popular music and song samples for the easy creation of viral content. 
Apart from ease of video creation, TikTok has a powerful search feature that you can utilise in finding content and other users according to your preference or commonality.
Sometimes, searching for people via username can be frustrating due to the fact that many accounts have almost identical usernames. 
To alleviate this challenge, TikTok newly launched the "find contact" search feature, allowing users to search for people by accessing the saved mobile number in their phonebook. 
Please note that TikTok respects the privacy of its users. To them, "privacy and user security" is paramount.
Therefore, whenever you provide data and information to the app during the account creation process, it will be treated with confidentiality and won't be disclosed to a third party. So, you shouldn't bother with personal safety issues in this regard.
When registering a new account, it is expected that you'll input your phone number for validation or authentication purposes. But your phone number will not be accessible to other users. The data is strictly secure and kept private. 
You can easily use the "find contacts" option to search for any TikToker phone number on your contact list. 
This article will reveal strategies you can use to find anyone on TikTok via phone number. 
See Also: How to Get Verified on TikTok for Free
How to Find Someone on TikTok by Phone Number
To find someone on TikTok by phone number, follow the steps below:
Launch the TikTok application and sign in to your account.

On the lower-left area of the screen, select the "Me" profile sign to navigate your profile page.
Locate and select the "+ User" symbol in the upper area of the screen. You'll be routed to the "Find Friend" section. You will have access to three options: Contacts, Facebook Friends and Friends. Select the contact option.
Allow TikTok access to your contact list when the prompt comes up. Select the allow option.
You'll be able to access the profiles of the TikTok users that have their numbers on your contact list.
Remember, it is important to synchronise your contacts to allow TikTok to find users on your contact list accurately. Tap "Allow" to enable TikTok to synchronise your contact list with your database. 
This technique won't be successful if your phone number is not registered with your account. Consider adding it to your TikTok profile if you haven't.
Also, if the user you are seeking has not linked his or her phone number to their TikTok account, the method may not work.
How to Find Someone on TikTok by Phone via Facebook
If your friends have active Facebook accounts, TikTok's Find Facebook Friend option is a great way to search for their presence on TikTok. 
But don't forget that this method will require you to enable TikTok to access your Facebook account and friend list.
If this method is successful, you'll find it easy to search for your Facebook friends on the TikTok platform. Let's explore how to search for someone on TikTok using Facebook. 
Launch your TikTok app.

Sign in to your account.

In the upper left area, select the "me" icon.

Tap "Find Facebook Friends"

TikTok will request you to log into your Facebook account. Select Continue

Log into Facebook.

If successful, TikTok will display your Facebook friends who have a presence on their platform.
See Also: TextNow Number Lookup | Find Who Owns TextNow Number
How to Find Someone on TikTok by Phone Number FAQs
What exactly is TikTok?
TikTok is a platform that anyone can use to freely create and post short, entertaining video clips. It's almost like Snapchat, but with more fun and engagement. You can access thousands of viral content and follow other users to enjoy entertainment content. 
Can anyone look for an account on TikTok?
While it is possible to search for anyone on TikTok, even those without an account, we advise you to create a TikTok account.
It is the best way to access entertaining content and tweak account settings. 
With a TikTok account, you can enjoy features like account notifications, tweaking usernames, adding new profile pictures, better login security and so on. 
Can I use the TikTok search feature without using an account?
No. But you can search the platform through other means. You can do a quick Google search on "TikTok". Other search engine portals like Yahoo! or Bing can equally be used to access the platform via search.
See Also: How to Request to Join a Live on TikTok
Why am I finding it difficult to search for a TikTok user?
TikTok has a powerful search feature that enables users to share videos that interest them. When you use the search feature to look up a user, the latest video they posted will emerge. You won't locate that user if he hasn't posted any content. 
Can I delete my phone number from TikTok?
The only way to get rid of your phone number from the TikTok platform is to uninstall the app from your device. 
This does not in any way deactivate your account but prevents others from accessing your account via contact search. 
You can also use the block feature to restrict users who have registered multiple numbers to your account. 
Can you find out who has accessed your profile on TikTok?
One of the best ways to check out who has seen your TikTok profile is through a Facebook registered account. It doesn't matter if the viewer isn't the account owner. It is irrelevant whether the viewer has enabled permission to check out views. So the "views" panel located in your activity feed can help you keep track of your views. 
Can you still enjoy TikTok without an account today?
TikTok revolves around video sharing. Users can access the platform even without account registration. TikTok enables users to share their experiences through their videos, coined "The TikTok experience".
Yes. If you share a TikTok with someone who isn't a TikToker, they have to first download the app to their smartphone before accessing the video. However, if the person is a TikToker, he can easily access the video without hassle. 
Can I set up TikTok with a fake phone number?
TikTok is one of the world's most widely used social media platforms. It has gained billions of users within a short time. TikTok can be easily installed on any iOS or Android device. 
If you do a search online, you'll find plenty of techniques that will enable you to use fake numbers to create TikTok accounts. The most popular strategy is to utilise a Voice Over IP platform via your mobile phone. 
This enables people to easily set up fictitious phone numbers and voice notes without using their legitimate numbers. 
Why is it important for TikTok to have your mobile number?
While registering your TikTok account, you will need to input your mobile number. Phone number aids in account authentication, validation and other purposes. Another reason why phone numbers are important during TikTok sign-in is for security reasons. 
In the case of a hacked or stolen account, a phone number prevents unauthorised access. 
Does TikTok send notifications to users when they screenshot?
No. There is no integrated notification feature that alerts users whenever someone screenshots their videos or stories. However, there exist plenty of strategies that can help you know if your stories have been screenshot by any user. 
Please note that random screenshots may restrict the accessibility of your content and might warrant unwanted attention from trolls and obnoxious users. 
Is there a way to know if your TikTok message was read?
No. The only user who can view your message is the person you sent it to. But your message can be screenshotted, copied and made publicly available to everyone else. 
TikTok freely shares content and data from your account with users within the app. These data include your user name, follower count, post tags, user identification, the time and date your content was posted, etc. 
You can set up a private account if you want to protect this vital information. 
Be highly protective of your QR code. Don't allow anyone to duplicate your code.

Try to limit the way you scan QR codes from other users. Some codes are linked to malicious sites that can harm your device. 

You can always toggle off the option for users to search for your account via their phone contact list. 
Conclusion
In this guide, we have extensively covered how to search for users via phone numbers.
You should be able to find someone with a phone number henceforth.
Also Read: