It's easy to monetize your TikTok if you create videos with plenty of views. Your audience engagement rate will determine how much you will be paid.
You must be above 18 years of age to use TikTok, and you must have a minimum of ten thousand followers. Anyone can access the app for free. You also have to respect the app's community guidelines.
The ad revenue is split between TikTok and the video creators.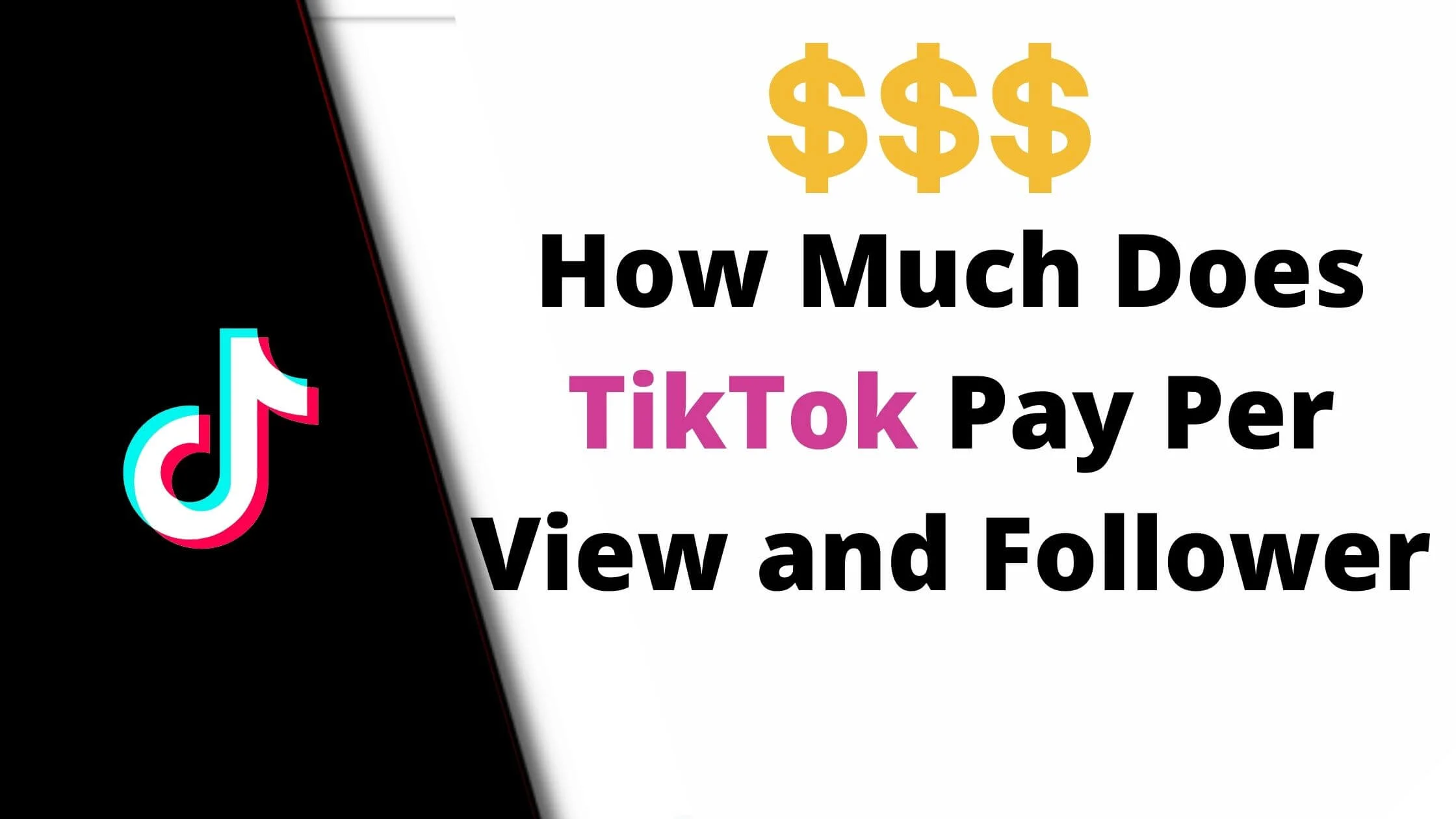 TikTokers can also earn money from the Creator Fund. This is a new initiative from TikTok as it helps popular and engaging creators make money from interactive, dynamic and viral content.
As soon as your videos start racking up views, TikTok will begin to count. It will assist you in monetizing your videos easily. In fact, some creators try to manipulate the algorithm by buying views and likes, but we don't recommend that. 
To boost your capacity to earn more on TikTok, you can set up an account and publicize your videos on social media channels like Twitter, Facebook and Instagram.
Having a minimum of ten thousand followers will be a good start. This is because a high follower count will increase your earning potential.
All that is required is quality content, enhanced audience engagement and cultivating a good relationship with your followers. 
You can also leverage your products and services to monetize your content on TikTok.
For instance, you can showcase your product items if you are creating content on makeup DIY. It is enough to earn around 8 to 40 dollars daily. However, don't be tempted to abandon your daily hustle to start a career as a TikToker. 
In summary, to monetize your TikTok, you should hit the threshold of 10,000 followers and hundred thousand views in a month.
See Also: How to Monetize TikTok Videos on YouTube
How Much Does TikTok Pay?
Anyone planning to set up a TikTok account will certainly be thinking about "how much does TikTok pay". 
The fact is that TikTok doesn't pay much. So don't expect mouth-watering compensation. The amount you will receive will largely be based on your video view counts and the number of followers you have.
It is estimated that you can earn roughly 3 to 6 cents for every 1,000 views. Well, how can someone get higher than that figure?
Most TikTokers use sponsored videos to generate earnings. Others sell their accounts.
One of the criteria to earn monetary compensation from TikTok is to have a minimum of 10,000 followers. Additionally, it is possible to make 20 dollars via affiliate marketing or TikTok ads.
However, you will be required to have a minimum of 1,000,000 views before making an application to this ad program. So the key to generating income from your TikTok account is to have massive views on your videos. 
You can make around $500 with a video of 3,000,000 views. Video creators from low-income countries can make as little as $190 to $320 for a video with that exact number of views.
How Much Does TikTok Pay Per View?
Let's start by intricately defining what qualifies as a "TikTok view".
Once a video on TikTok starts running, it constitutes a view. Repeated plays are also considered views. 
Since TikTok is a video-oriented platform, it's simpler to accumulate views than Facebook or other social media channels. 
You can generate views via: 
View counts influence the overall rate of engagement a video has. This implies that a video with a greater number of comments or likes has a better rate of engagement and income. 
For any TikToker who has applied to the Creator Fund, they are paid roughly 3 to 5 cents for every 1,000 views. This is an encouragement for TikTok users to create content with high popularity or virality. 
It's a big opportunity for TikTok account owners to earn money from views on their videos. 
In the past, creators on TikTok could only monetize their accounts via product sponsorship arrangements, paid advertising deals, ad revenue and sales. 
But today there are various ways TikTok influencers can make money off the platform.
How Much Money Does TikTok Pay for 1 Million Views?
This might be among the most highly debated topics on TikTok. Everyone wants to know how much TikTok will pay if they hit a million views.
YouTube pays $3500 to $5500 for a million views. However, you must know TikTok differs considerably from YouTube.
TikTokers earn below 10 cents per thousand views. Thus, it might be challenging to quit your job for this. However, there are great ways to make more money. 
So here's the fact: TikTok will pay you roughly $20 to $50 for 1,000,000 views. However, you can also make money via live stream. Now that you have received information about how much TikTok creators earn per 1,000,000 views, it's time to strategize. 
Another fantastic way to monetize your TikTok account is by enrolling in the Creator's Fund. It's an initiative that seeks to encourage creators by paying them for every 1,000 views they hit.
Thus, a successful TikToker who has over a million followers can make as much as $25,000 yearly from the fund. Some have been rumoured to earn close to $270,000 every year.
The truth remains that the more popular and creative you are, the more money you will earn.
What are the Ways to Make Money on TikTok?
If you are checking for new business opportunities, income streams and revenue-generating opportunities as a TikTok video creator, this section will be of tremendous help to you.
Many people have turned social media into a powerful source of revenue by serving as social influencers on TikTok. TikTok is among the biggest social media platforms in the world.
Addison Lee, Charli D'Amelio and Chase Hudson have made millions of dollars from the video platform. 
The first step to generating substantial income on TikTok is by building your followers list. 
Once you have achieved that, here are five fantastic ways to monetize your TikTok account: 
Influencer Marketing
You may have learned about this at one time or the other. All social media platforms are fertile ground for influential marketing to thrive.
Brands that have a presence on TikTok usually seek the services of influencers to market their products and services to their followers. It's an opportunity to make big bucks promoting brands on TikTok.
Sponsored Content Posts
A TikTok creator, Loren Gray, who has a following of more than 50 million, made close to 3 million dollars last year by creating sponsored posts for Revlon, a multinational cosmetic giant.
This can be a lucrative path for you. 
See Also: How to Go Live on TikTok Without 1000 Followers
Brand Merchandise
For immensely successful TikTok personalities, you can launch your own skincare line, similar to Rae's Item Beauty. 
You can also use your fame or celebrity status to build your career as a singer or actor. For instance, Baby Ariel, who is highly influential on TikTok, used their popularity to jump-start a singing and acting career.
She has starred in multiple film projects since then. 
TikTok Consultant
A lot of people are seeking new ways to grow their accounts on TikTok. Since TikTok is still a new fad, people are yet to get the hang of it.
You can provide your expertise to these newbies on how to craft an effective strategy, grow their following and establish an influential brand on TikTok. 
How Much Does TikTok Pay Per View and Follower FAQs
Who are the richest TikTokers?
The top three wealthiestTikTokers include: 
Addison Rae: $8 Million
Addison Rae is aged 21 and has a following of over  88 million followers. When she reached millionaire status, she had to leave college and invest her time in TikTok.
She is worth around $8 million dollars. 
Charli D'Amelio: $7 Million 
Charli D'Amelio's popularity skyrocketed on TikTok because of her awesome choreography and dance videos.
She's only 18 years old and has worked with superstars like Jonas Brothers and Bebe Rexha. She's worth $ 7 million, according to multiple sources online. 
Loren Gray: $5 Million
Loren Grey is aged 19 years and has around 54 million followers on TikTok. She has served as a brand influencer for multinational giants like Revlon and Burger King. 
See Also: How Much Does Facebook Pay for Views?
How do I increase my TikTok followers?
Here are our best three tips for growing your TikTok followers:
Define Your Target Audience
Defining your target audience is key to boosting your followers on TikTok. Similar to many other social media sites, TikTok users comprise varying demographics, come from different locations and have multiple interests.
It's important to note that what intrigues or captivates one group may not appeal to another.
So define your target audience and craft videos that will resonate with them. 
Take Advantage of Trends
A huge component of TikTok is its ability to create and capitalize on trends. Latching onto trends is an effective way to boost your following.
Although you shouldn't follow just about every trend, ensure you join the ones that have your target audience hooked. 
TikTok Trends are a powerful way to distinguish your brand from the competition and showcase your brand's unique style.
Offer valuable content to your Followers
Informative and engaging TikTok content performs best. They offer meaningful, entertaining and instructive information to followers.
Your followers will be happy to interact with your brand and share them with their friends. 
See Also: How To Add Clickable Link In TikTok Bio
How do I Increase my TikTok Views?
Every TikTok user should understand the strategy for increasing their TikTok views. This technique is important for anyone who wants to monetize their account.
Here are some quick tips that can assist you in growing your views on TikTok:
Ensure your profile details are complete. 

Use hashtags wisely

Create unique and original content. 

Post superior quality videos. 
Conclusion
We hope this article has guided you on "how much TikTok pays" and the method of growing your followers. The key to making money on TikTok is large followers.
Ensure your contents are informative and fun to capture the attention of your followers and grow your engagement rate. 
Also Read: