TikTok is a social networking application created by a Chinese company known as Byte Dance ltd in September 2016 in China.
In 2017, it was launched for IOS and Android users, and ever since has gained so much fame and recognition and is currently used worldwide by over 3 billion users, making the application ranked as the third fastest-growing brand of 2020 after Zoom and Peacock.
The App is available in about 40 languages making it very flexible for users all over the world.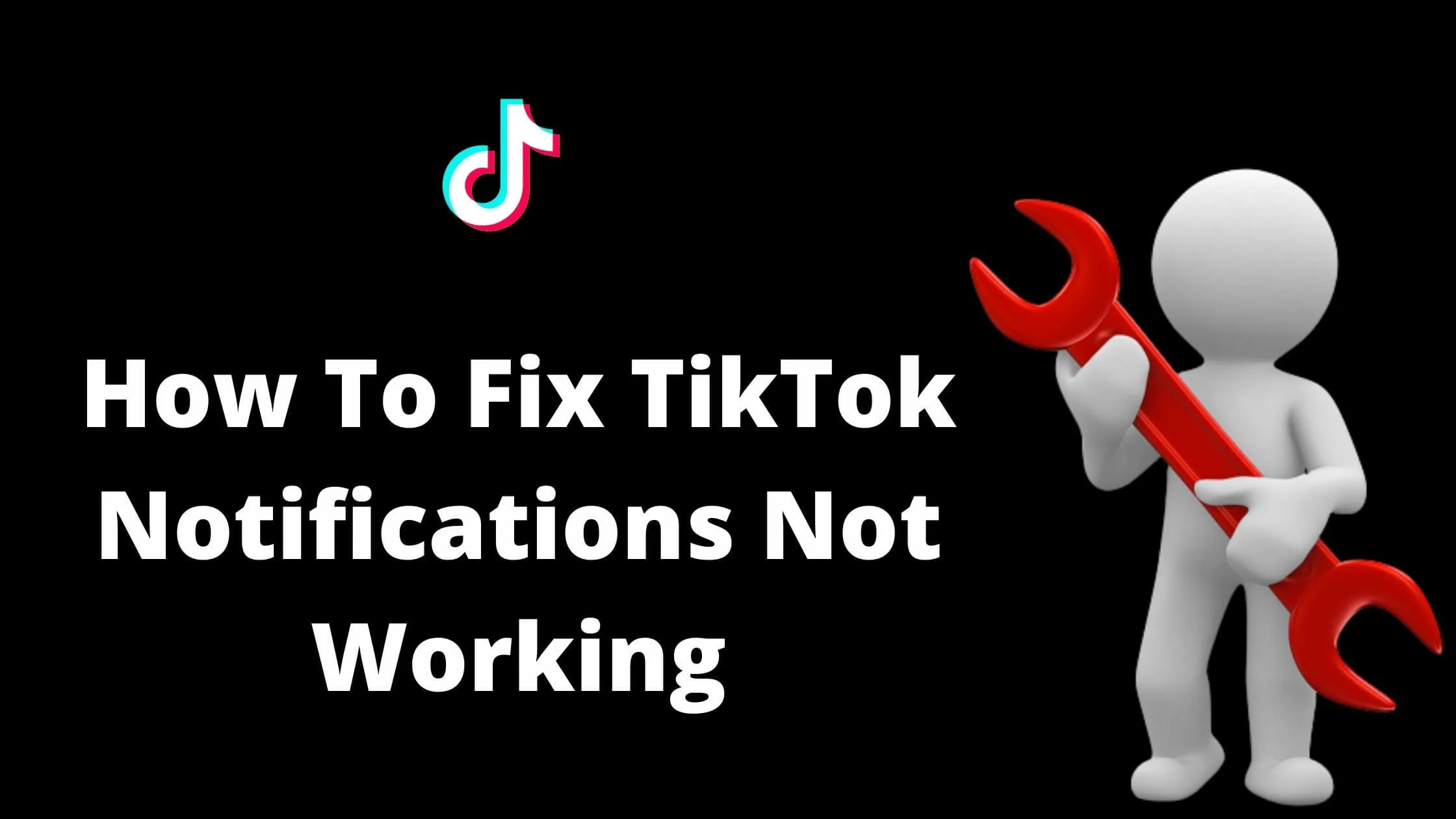 Users can post content of all such videos ranging from tricks, jokes, stunts, dance, music, and entertainment with durations as low as 15 seconds to 3 minutes.
Statistics show that 3.5 out of every 10 smartphone users have the TikTok application downloaded on their phones. Most new phones now come with the TikTok app as one of its default Applications.
This is to show the rate of usage as Users are delighted by the unique content they find and feel free to express themselves with their content.
Therefore, with so many users, one can see the Application as a social tool connecting you to the rest of the world.
The Notifications offered by TikTok are as follows:
Likes
Comments
New followers
Mentions and Tags
Reposts
Direct messages
Videos from accounts you follow
Videos from people you may know
Videos you might like
What if you don't get notified for one or even more of the above?
No one wants to be left out of recent happenings or content posted that you missed, hence in this article, we would be learning how to fix Tiktok notifications not working.
See Also: How to Go Live on TikTok Without 1000 Followers
How to Fix TikTok Notifications Not Working
Logout and Login to your Tiktok account
Restarting your Phone
Check for pending updates
Check and allow Background data usage for Tiktok
Allow Tiktok notification in App
Allow Tiktok notifications on the phone
Clear your Tiktok App Cache and Data
Reinstall Tiktok App
Report notification problem to Tiktok support
Do a Factory Reset for your phone
Logout and Login to Your Tiktok Account
Logging out and re-signing again is the first thing you want to do when your Tiktok notifications stop coming.
Perhaps you were not correctly signed in or something is interfering with your login. Re-signing again is like refreshing the App, giving it a new start-up and that includes your setting (notifications).
Restarting Your Phone
Sometimes your Tiktok notifications may fail to push up new notifications as a result of your device being multi-tasked. Many times we may open and be working on several Apps at a time.
This will slow up the working of some others. Thus, you can try rebooting your device which will terminate all background processes, halting whatever might have been interfering with your Tiktok notifications.
Many have found this solution to be the best whenever they encounter notification issues.
Check for Pending Updates
Like every other App, from time to time there might be adjustments or new features added to the Tiktok App, and thus occasional updates will be necessary to switch to new versions.
Therefore, one reason why one might find it difficult to get notified is that the App hasn't been updated to newer versions. So do well to check your App or play store for new updates for the Application.
See Also: How To Automatically Unfollow Everyone On TikTok
Check and Allow Background Data Usage for Tiktok
For your Tiktok notifications to pop up even when the App isn't open, then you have to check and allow Background data usage for Tiktok.
This allows your Tiktok to have access to the internet even when you do not open the app. All you need to do is for your phone to have internet and you will receive notifications on your phone/device instantly as it comes.
Understandably, many choose to disallow Background data usage to conserve their data usage, but if you want to get your notifications as they come you will have to change them.
Allow Tiktok Notification in App
Above we listed out the Tiktok App notifications such as Likes, Comments, etc.
A person may not get notified if, in his/her Tiktok notification setting, one or more of the listing is off.
Therefore, you need to check and customize your notification setting to your taste, allowing what you want to be notified about and disabling the ones you're not interested in.
So check from time to time to ensure that your notification setting hasn't been tampered with.
Allow Tiktok Notifications on the Phone
Note that this notification is different from the above in no.5. This has to do with setting on the phone/device that allows for the Tiktok app to push notifications or not.
Under the phone setting one can put this notification on, thereby allowing the phone to receive Tiktok notifications.
You can also turn it off and on sometimes as a form of refreshing it if you encounter issues with your notification.
Clear your Tiktok App Cache and Data
After a series of usage, the Tiktok app like every other app accumulates data which is stored up in the Cache and Data.
This accumulation can slow up the out-working of the Application thereby interfering with its notifications as well.
Also, depending on the size, the accumulated data can take up large space in your phone/device affecting your phone operating functions. Therefore, you are advised to regularly clear up your TikTok's Cache and Data.
This can be done via your phone setting under Applications, click on Tiktok, and then clear Cache and Data or via the Tiktok app itself.
Unlike some applications, Tiktok offers a setting that allows users to clear their Cache and Data on the app itself.
See Also: How To Add Clickable Link In TikTok Bio
Reinstall Tiktok App
Reinstalling Tiktok App is just another fix for notification problems especially when all the above-mentioned don't fix the problem.
However, to reinstall means you have to first uninstall the app.
This allows you to do away with the former App which perhaps has been bugged or corrupted with a virus thereby hindering functions such as your notification.
Report Notification Problem to Tiktok Support
If your notification problems persist, then you should report to Tiktok Customer Support.
After all, they are the App owners and thus are in the best position to give a lasting solution to your problems. You can report this via the App itself or through your App or Play store.
Note that you aren't the only one reporting issues, so do not feel you will not get a response, after all, you are one of their esteem customers, and fixing your problem is best for their business.
Do a Factory Reset for Your Phone
The last fix for your notification issues which is of course not the least is doing a factory reset for your phone.
A factory reset returns your phone to its default, just like when you first bought it, therefore allowing your phone free from bugs and all that must have resulted from usage over time.
However, if you have data of importance on your phone be sure to have a good backup for it, to reinstall them once you're done with the factory reset.
The factory reset option is available on your phone setting. In most phones, it is usually amongst the last commands on the setting option.
Conclusion
The above are the ways to fix your Tiktok notification problems. Be rest assured that if you follow the above instructions, you will fix your notification issues.
Remember to always check up on your TikTok App after each fix to test if your notifications are now activated. You could ask someone to send you a message or like your post to check if your notification is active.
We do hope that you find this article beneficial as you huddle through whatever issues you may have with your Tiktok notification.
Also Read: