I have observed a widespread concern among business owners, niche site owners, and content site managers regarding the increasing prevalence of ChatGPT-generated content.
There is a pressing need for concern, particularly in light of the numerous and overlapping Google algorithm updates.
In 2022, there were 10 Google algorithm updates, a 233% increase compared to 2020. Many websites that were impacted by the Helpful Content Update are still struggling to recover.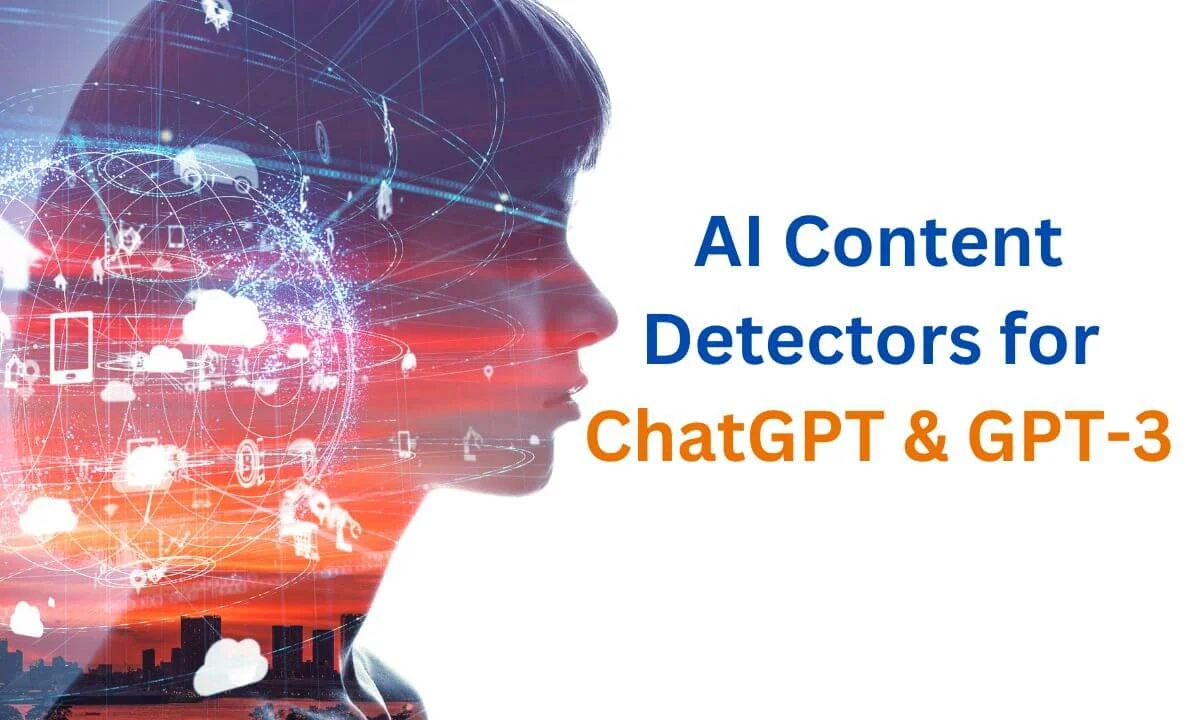 The advent of ChatGPT, or Generative Pre-trained Transformer, has revolutionized the content creation industry by disrupting the traditional approach to content generation.
Although you may not have control over the generation of content using ChatGPT, you can still identify and differentiate between content that was written by your own team and that generated by ChatGPT.
ChatGPT and GPT-3 content detectors are tools that aid in analyzing text to differentiate between content generated by AI software and content written by human authors.
There are numerous tools available that can effectively identify content created by these AI technologies.
In this guide, I will share with you the top AI content detection tools that I have personally used on multiple occasions to identify and eliminate instances of mass-produced content generated by ChatGPT among my writers.
Stay put as we thoroughly evaluate and compare the features and capabilities of various AI content detection software.
How Does AI Content Detectors Work?
These AI content detectors work by analyzing the language patterns, grammar, and structure of the content in question.
They compare this to known patterns of human-written content and use algorithms to identify any inconsistencies that may indicate that the content has been generated by AI.
7 Best ChatGPT AI Detectors to Use Today 
Some of the best AI detection software are Originality AI, Writer.com's AI Content Detector, GPT-2 Output Detector, Kazan SEO, Content At Scale, and Giant Language model Test Room (GLTR).
There's GPTZero which was recently developed by a computer science student at Princeton University.
These AI content detectors are powerful are can scan and analyze contents that are AI-generated irrespective of the AI software that was used including ChatGPT. Most of these software are free to use, you don't need to worry about spending.
Let's take a lot at these in detail.
Originality.ai – Best AI Content Detector
With a 94% accuracy rate, Originality.ai is an all-in-one software that not only checks an article for ChatGPT elements but is also a powerful tool for plagiarism detection.
It is best for niche site owners and website owners whose core is to create helpful content for their audiences.
Originality.ai works by checking the structure and language pattern of a specified article. It uses machine learning technology and advanced linguistic analysis methods to make this happen.
The software has so many features that are not available in other AI article detectors out there.
An example is the Team Management feature that allows not just yourself to use the tool but also members of your team. It allows each member of your team to create an account and check their own content for AI input and plagiarism right before submitting it for review. The best part is that as an admin, you can remove any access and also monitor the activities of your content writers.
To ensure that your workflow is not interrupted, Originality.ai comes with auto-renewal. This automatically renews your package.
There are also a couple of new features that are coming soon that I saw. This will allow you to scan your entire website for AI content and plagiarism by simply inputting the URL.
Cost: Originality.ai is priced by credit. 1 credit costs $0.01 and has the capacity to scan up to 100 words.
=> Click here to get 2000 credit for $20.
Writer.com AI Content Detector – A Dependable Ai Content Detector Software
I understand the importance of having reliable tools at my disposal to ensure the integrity and authenticity of my work. That's why I was excited to discover Writer.com's AI Content Detector.
This tool not only allows me to check for potential instances of machine-generated content, but it also offers a variety of features that aid in the content creation and editing process.
One of the standout features of this tool is its product offering. Within the tool, I found a wealth of resources including a style guide, pre-written snippets, and the Cowrite feature – a trainable AI content generator.
Additionally, the tool offers reporting and analytics, onboarding and support, and various data security and privacy tools.
Another feature that caught my attention is the tool's integration capabilities. It offers seamless integration with a wide range of tools, including Chrome, Google Docs, Word, Outlook, Figma, and Contentful.
Additionally, the tool offers a variety of resources such as the Writers Room Blog, which features articles written by knowledgeable writers about AI and content, as well as guides, webinars, events, and Cowrite templates.
When it comes to pricing, Writer.com's AI Content Detector offers a 14-day free trial, as well as two premium versions – Team and Enterprise. The Team version, which supports 1-5 users, costs $18 per user per month.
The pricing for the Enterprise version is not disclosed and can only be obtained by contacting sales. Overall, this tool offers a comprehensive set of features and resources that can benefit any writer or publisher looking to elevate their content.
GPTZero – Best AI Article Detection Tool For Teachers & Students
GPTZero is a great software that could easily revolutionize the education industry as it is already changing the way students study. It is also an important tool for marketers and teachers.
You could be among the first people to use the software if you try it today to understand how it works. The tool is still in the beta phase and might not be as optimal as Originality.ai.
However, I have seen it work perfectly for certain types of text such as coursework, thesis and university essays. But falsely flags marketing copies that are 100% human written as AI-generated content.
Important to mention that the developers are tirelessly working on this AI software to bridge the gaps of inaccuracies and improve performance. Also, there are a lot of new features coming to GPTZero.
Kazan SEO – Free AI Detector Software for GPT-3, CHATGPT 3.0
I was unaware of Kazan SEO until recently, a colleague brought it to my attention. This powerful tool offers a variety of features that go beyond simply detecting fake AI-generated articles.
In addition to its AI detection capabilities, it also functions as a basic search engine optimization tool that can assist in generating optimized content and organizing keywords.
What sets Kazan SEO apart is its advanced technology. The AI detection feature analyzes the structure and language of a piece of content, using machine learning and linguistic analysis techniques to determine whether it was written by a human or a machine.
One of the most impressive features of Kazan SEO is the Content Optimizer, which can help improve the quality of your content.
The Text Extractor and Textron AI Text features are also noteworthy, as they can help you extract relevant information from a text and create high-quality AI-generated text. Additionally, the AI GPT3 Detector is extremely reliable in identifying AI-generated text.
Another aspect of Kazan SEO that I find particularly useful is its keyword research and organization tools. The SERP Overlap, KW Clustering Ideas, Bulk KW Clustering, and KW Sharing series of tools can assist in keyword research, planning, and organization. The Facebook Group feature also allows for easy collaboration with other content creators.
The best part? Kazan SEO is completely free to use. Overall, this tool has proved to be a valuable asset in my content creation process and AI article detection.
Content At Scale – Content Generator & AI Detection Platform
As a niche site owner, I understand the importance of crafting compelling and authentic content. That's why I was intrigued when I discovered Content at Scale – a revolutionary AI tool that not only detects but also generates high-quality text.
What sets Content at Scale apart from other AI content detection tools is its ability to analyze thousands of texts on the web and select one that is relevant to your input. Using natural language processing and semantic analysis techniques, the tool creates content that is not only in line with your style and context but also engaging, keyword-targeted, and optimized.
But Content at Scale isn't just a content generator – it's also a top-notch detection tool. Using machine learning technology and advanced linguistic analysis, it can accurately distinguish between fake, AI-generated text and authentic, human-written text. I also found the plagiarism scan feature to be incredibly helpful in avoiding copied content.
One of the things I appreciate most about Content at Scale is its flexibility – the pricing is based on your specific needs, and you're charged per word, with rates ranging from $0.01 to $0.018.
For any publisher looking to streamline their content creation and detection process, I highly recommend giving Content at Scale a try.
GPT-2 Output Detector – Free GPT 2 Article Detector Tool
As a content publisher or website owner, protecting your readers from fake content generated by bots is crucial. The GPT-2 Output Detector is a powerful tool that makes it easy for you to detect AI-generated content.
All you have to do is paste the text into the designated box and within moments, the tool will reveal the percentage of real and fake content.
This tool uses advanced technology such as machine learning and natural language processing to accurately predict the authenticity of the text. Unlike other AI content detection tools, GPT-2 Output Detector is user-friendly and easy to navigate. It only has one feature, the text box, and there is no need to sign up to use it.
The best part? GPT-2 Output Detector is completely free to use. As a content creator, ensuring the authenticity of your work is vital for maintaining the trust of your readers. This tool makes it easy for you to ensure the quality of your content and protect your readers from fake information.
Giant Language Model Test Room (GLTR) – A Free Ai Detection Software
Giant Language model Test Room (gltr.io) is an innovative software that allows individuals to analyze text and determine whether it is human-generated or machine-generated with precision.
As a content publisher, this AI content detection software can be incredibly useful in ensuring the authenticity of your content. The software performs a forensic examination of language model elements in text to accurately identify whether the text is AI-generated or human-written.
Similar to GPT-2 Output Detector, GLTR is user-friendly and easy to use, with only a text box where you can paste your text for analysis.
However, the results may be difficult for the average person to understand, as they are presented in a series of complex histograms. The best part is, this software is available at no cost.
Can Google Detect AI-Generated Content?
As human beings, we understand the importance of personal touch and human elements in our interactions and relationships.
The same applies to the content we consume online. AI-generated content may seem like a quick and easy solution, but it lacks the emotional connection and relatability that comes from human-written content. Google recognizes this and as a result, they do not condone the use of AI-generated content.
Although it is unclear whether or not Google has the capability to detect AI-generated content, it is likely that they do. In a recent discussion on the topic, John Mueller, Google's Search Advocate, stated that the company's webspam team can take action on automatically generated content.
He also acknowledged that the use of AI-generated content may be a continuous game of cat and mouse, with some getting away with it and others being caught. However, with the frequent updates to Google's algorithm, it is likely that the company has found a way to tackle this issue.
ChatGPT AI Content Detector Tools FAQs
What is the purpose of these AI content detectors?
The purpose of these AI content detectors is to identify and flag any content that has been generated by artificial intelligence, rather than being written by a human. This helps to ensure that the content on the internet is authentic and not generated by bots or other automated means.
Are AI content detectors only for English language?
These AI content detectors can be used for multiple languages, not just the English language.
Will ChatGPT replace human writers in future?
ChatGPT is a powerful tool for content generation, but it cannot replace human writers. While ChatGPT can produce coherent and grammatically correct text, it lacks the human touch and emotional depth that are essential elements of good writing.
How can I avoid having AI content on my site?
Ultimately, the key to avoiding AI-generated content on your site is to be vigilant and take steps to ensure the originality and quality of your content. By using plagiarism detection software, creating original content, using human editors, and being aware of the potential for AI-generated content, you can help ensure that your site is free of this type of content.
Conclusion
Don't waste your time reading software-generated articles, instead invest in good AI content detection tools such as Originality.ai to ensure your content is original.
It's also important to note that apart from GPTZero, the other tools generally detect fakes very effectively. In fact, they may have more accuracy than GPTZero in analyzing certain types of content like marketing content.
I recommend these ChatGPT AI content detection tools to ensure that you are only paying for human-written content.
Also Read: