An important question people ask is, "Does Hinge automatically update your location?".
This is a highly popular question among some of our readers who are regular users of Hinge.
In this article, I will explore whether Hinge automatically updates your location.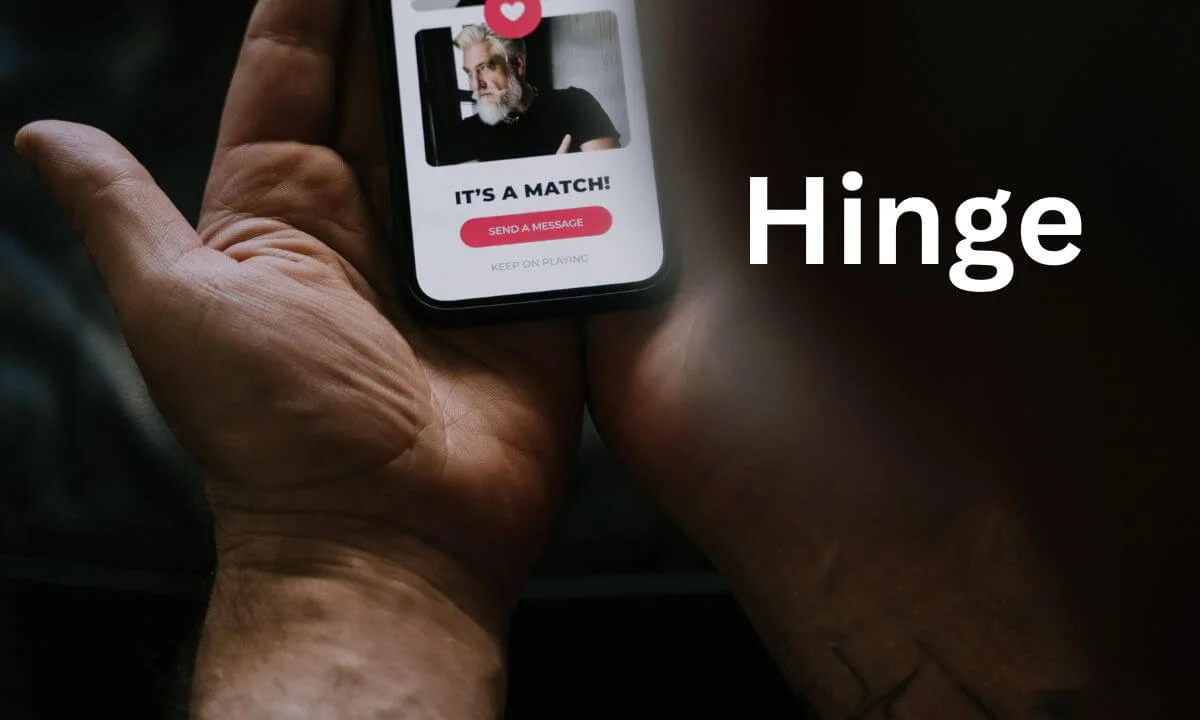 The Hinge app is known for its "designed to be deleted" tagline. And it is not particularly a testament to its ineffectiveness.
In truth, the app is highly effective and has numbers to prove that.
Its success rate ranges above 85% on first dates and while close to 73% on second dates. It boasts of fostering over 32,3000 dates every week and more than 800 relationships.
This fantastic dating app makes it easy to connect with someone right for you. The name of this app is Hinge.
Hinge allows users to match with their potential romantic partners, and they work towards that goal daily; through an award-winning algorithm that tracks users' online behaviors.
By showcasing 20 potential matches daily, Hinge assists people in seeking sustainable, genuine relationships instead of flings and hookups.
The aim is to simplify the process of getting compatible partners and traverse people away from single status.
Through the utilization of Facebook data, Hinge focuses on matching you with your mutual friends while factoring in your likes, passions, favorite activities and interests.
Similar to other dating platforms and services, mutual likes between you and your prospects open up a channel of communication.
This allows you to chat them up.
By removing the conventional and largely ineffectual photo swiping process, Hinge uses other exciting methods to assist users in checking if their personality matches their prospects. before sending a message.
Hinge utilizes your location to discover matches around your neighborhood or vicinity.
This implies that it is location-based.
But if you take a journey out of town for weeks, what then happens?
Will your Hinge location be automatically updated?
I will provide the answer to this below.
Does Hinge Update Your Location Automatically?
The answer is "No." Hinge won't update your location automatically by default. If this is what you want, visit Settings to activate this.
After turning on this feature, it will enable Hinge to update your location automatically. Note that your location won't automatically update if you toggle on "never" in the Location Services section of the settings.
To access this section, navigate to "Settings," select "Hinge," and from the list of options, choose "Location."
Hinge's location feature is quite similar to Tinder's.
This is because their location service has to be turned on to update automatically. But apart from this, they differ widely.
They have an entirely different goal, as Tinder is popularly used for short-term romance and casual flings.
Here's how to enable an automatic update on your location. Navigate to Settings, select Hinge, tap Location Services and then toggle on "While Using the App." Enable "Precise Location."
Remember that the location update will happen while using the Hinge app.
For example, if you reside in Los Angeles, which is where your location is presently fixed, and you wish to travel to Nevada for a business meeting with your location service enabled – it won't get updated until you log into the app.
Once this happens, your location will update automatically, and Hinge will pair you with prospects within your current vicinity.
How to Change Your Location on Hinge
It is quite easy to make changes to your Hinge location. All you have to do is enter your current location to discover people that align with your preferences and are your potential match.
Follow the steps below to change your location:
Access Hinge and sign in.
Navigate to your settings.
Select the picture option on the navigation bar.
Tap preferences.
Tap my neighborhood
Select the compass icon or slide and drag until you get the location you wish.
Tap "Save" to update your new location.
For iOS device users, do the following to update your location:
Navigate to your settings menu.
Tap the pencil option beside your name.
Head to edit.
Tap on Vitals.
Tap the toggle beside Location.
Input your new location.
Tap the lower option.
Select "done".
If you use an android smartphone, do this:
Navigate to your settings.
Tap the pencil option.
Navigate down to edit.
Tap vitals
Select "Location" and input your new location.
If you want to display your new location to other users, tap the "visible on profile" icon. You can ignore this if you don't like it. It won't dampen your chances in any way.
To update your changes, tap the lower right option.
And finally, you have changed your location.
Hinge Location Keeps Changing
Have you noticed that your location on Hinge has changed a lot? This is because you are moving from one place to another!
After enabling your location settings, your location will continue to update automatically whenever you use the app in different places.
Powered by GPS technology on your device, Hinge updates your location on the application. If you remain in the same location, it won't change.
Do you want to prevent location updates when you are on the go? Just disable the location service settings. Very simple!
Can Users Change Their Location on Hinge?
Absolutely, users can change their Hinge location. Hinge lets you manually choose your location.
This implies that it is easy to do a location change. You can opt to change to any town or city.
Furthermore, it is free, unlike other dating services like Bumble and Tinder, which charge money to do this.
This is among the things that set Hinge apart from its rivals. So, it is true that changing your location on Hinge is possible and simple.
Can You Hide Your Location Using a VPN Tool?
VPN, which stands for virtual private network, lets you access the internet regardless of your location and, very crucially, safeguards your data from cybercriminals by encrypting your connection.
If someone attempts to steal your personal information via VPN, all they will obtain is some meaningless data that they can't decrypt without a password; a password that only your VPN server and PC find out,
It allocates your device a proxy IP address by linking it to a server in another location.
This shields your real location and IP address.
If anyone tries to get hold of your IP address, regardless of whether they are cybercriminals trying to steal sensitive data or advertising platforms seeking to send tailored ads, they will be routed to the IP address of the server your device is linked to.
This will limit online access to your data.
What is the Benefit of Using VPN for Your Hinge Account?
Due to the fact that VPN can link your device to a server anywhere in the world, it is a simple way to hide your location on Hinge.
It can also safeguard your personal data.
And because Hinge never automatically updates your location except you have toggled on the location service options, no one will find out.
Most users do not know this, but dating services and platforms can access your browser information and activities, which they regularly distribute to advertising networks and other 3rd parties.
Does Hinge Automatically Update Your Location FAQs
Hinge regularly matches my profile with users who live in distant places. Why?
If you get Hinge matches that live in distant places, it implies that you may have chosen a large distance in your location settings. The bigger your circle is and the wider the ground it covers, the more matches you will get from that area.
Can you use a fake location on Hinge?
Yes, with the use of a VPN tool and by choosing a different place in the location settings on your account.
Will I lose my matches if I update my location in Hinge?
No, your matches will not be lost or disappear when you change your Hinge location. After you are matched with someone, it remains that way even if you change location.
This differs from other dating platforms. So continue matching with the people that appeal to you and keep updating your location.
Hinge seems to rely on manual location changes. Why is this so?
I have done plenty of research on this, knowing that many dating services would rather update user locations automatically.
However, with Hinge, I feel it is related to the goal of the app, which is to enable people in search of genuine relationships to link up
It seems like it is a strategy to get rid of fake people who might sign up on the app for casual flings, one-night stands or hookups.
Hinge is aimed at people searching for long-lasting and compassionate romance.
Conclusion
In this article, we have answered the question: "Does hinge automatically update your location?".
If you wish to connect with singles from your location or distant places, ensure that you update your location after logging in.
With the steps outlined in the article, you can change your location on Hinge and interact with people near you.
Also Read: