Are you experiencing an "Instagram highlights not loading" issue?
I will share some helpful tips that will assist you in rectifying it.
Instagram is a widely used social networking app that allows billions of people to interact from anywhere in the world.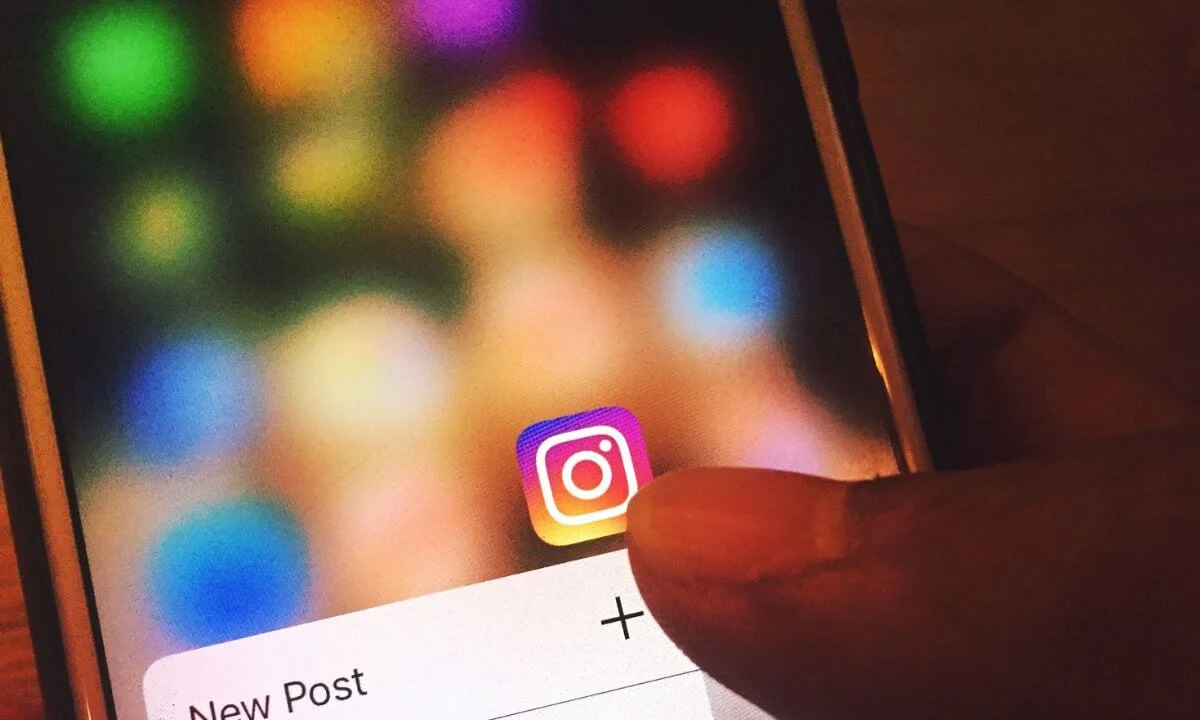 Story Highlight is a great communication channel for Instagram users to share their daily experiences and express their ideas with audiences and followers.
However, one of the most common Instagram errors is the "Instagram highlights not loading," which prevents people from accessing other highlights on the app.
This error might limit users from setting up new Instagram highlights.
If you have encountered this, count yourself lucky to visit this blog.
In this article, I have explained the best fixes for the "Instagram highlights not loading" issue to assist you in putting an end to this frustrating error.
What are Instagram Highlights?
Instagram highlights are stories you wish to display on your profile permanently.
It is a smart way to ensure that your relevant stories remain accessible to your followers and audience because they can still be viewed even after the twenty-four hours elapses.
It is something you should use frequently.
Highlights are similar to normal content where you can view and explore, but at this time, you can't access the viewers' list.
At the expiration of twenty-four hours after the story has been uploaded, the list of viewers will be removed, remaining only the total views.
Why is Instagram Highlight Not Loading?
There are a lot of reasons for the occurrence of the "Instagram highlights are not loading" issue.
If you are experiencing an Instagram highlight error, you may be using an obsolete version of the application or facing problems with your online connection.
If you suspect this, you will have to install the latest update of the Instagram app to rectify the issue.
Also, inspect your network connection settings. Another solution is to restart your mobile device.
Here are the other causes of Instagram highlights not loading:
Inspect Your Internet Connection
Before anything else, if you notice that your Instagram Highlight is not loading, you will have to inspect your internet connection.
If your device is set to a cellular data connection, enable Wi-Fi and check if this fixes the problem.
If not, try accessing another app that uses an internet connection — like Facebook or Netflix — and check if it works smoothly.
If you are still experiencing issues, then the source of the problem is your internet connection, not the Instagram app.
An easy way to rectify a defective connection is to use a Wi-Fi analyzer to check for the source of the issue.
Based on the outcome of the scan, you can eliminate any hindrances, update the router's bandwidth or do a phone reset.
If the problem persists, try the next fix below.
Refresh Your Network Settings
Your mobile device is another way to fix internet issues that affect your Instagram highlights.
This time, you have to reset your network settings.
The best way to do this on iOS is to navigate to Settings and select General. Next, tap Transfer or Reset iPhone and choose Reset.
Lastly, select Reset Network Settings. This option is also effective at rectifying a wide variety of errors, apart from Instagram Highlights not loading, as it resets the network configuration of your iOS device.
You can easily reset your network settings on your Android smartphone by following the simple steps below.
Access the Settings app and select System.
Tap Advanced and select Reset options.
Tap Reset Wi-Fi, mobile & Bluetooth.
Select Reset settings and confirm your settings.
Don't forget that these steps may vary depending on your settings.
Restart your smartphone
If resetting your network settings won't fix the problem, the next step is to reset your mobile device.
This effectively rectifies issues like over cluttered RAM and annoying bugs that can impede Instagram functionality.
For iPhone, simply press and hold the buttons on the side of your smartphone.
To reset your Android smartphone, press and hold the power button on your device.
Confirm if Instagram is Down
Although this doesn't happen regularly, the "Instagram Highlight not loading" issue can be caused by downtime or an outage.
This refers to when Instagram servers are unavailable or offline.
If you suspect this, visit reliable downtime checker platforms like DownDetector or Is It Down Right Now and look up Instagram.
You can find credible indicators of Instagram server downtime in your vicinity.
Alternatively, visit Twitter to find out if there are tweets about Instagram down. Simply navigate to the search bar and input "Instagram down."
There are also Twitter pages devoted solely to informing Instagram users when the platform is experiencing issues.
Force Close and Restart Instagram
If Instagram is working properly, but your Instagram highlights are not loading, you will have to force close and restart the Instagram app.
The process will differ depending on the type of phone you use.
Android devices
If you are using an Android device, do the following:
Access your Settings menu and select Apps.
Look for Instagram and select it.
Next, select Force Stop.
Another easy way to force stop is to navigate to your home screen and press and hold the Instagram app.
You will be directed to the app info option.
iOS devices
For iPhone (newer iOS versions), hold the Instagram app to force close it after scrolling down from the lower end of the screen.
Next, slide up to force close it.
On older iOS versions, access the home button, and next, find and select the Instagram app.
After that, restart the app, attempt loading your Instagram highlights again, and if the issue persists, check out the next fix below.
Log out of Instagram and re-login
Another way to fix the issue is to log out of your Instagram account and then re-login.
This can be done by visiting your profile page and then selecting the hamburger option.
Next, tap Settings.
Here, navigate down and select Log out.
After logging out, exit the Instagram app, restart it, and after some time, log back in with your account credentials.
Change Instagram data usage.
You have to watch out for two settings that can affect Instagram functionality.
The first is to inspect the default data usage.
You can access this by navigating to your profile, selecting Settings, and then Account.
Next, tap Mobile data usage and toggle off the Data Saver.
This will cause Instagram to stream data more seamlessly.
An alternative solution is to visit Instagram's App info, tap Mobile data & Wi-Fi, and ensure you toggle on Background data.
This will prevent Instagram from lagging or not showcasing features such as Stories.
Clear the Instagram App's Cache
If the "Instagram highlight not loading" issue persists, the next fix is to clear the cache on your Instagram app.
This will clear the temp data saved on your phone, which may develop issues.
Android devices
To clear your app's cache on Android devices, navigate to your device's settings and select Apps.
Here, look for Instagram on the app list and select it. Select Storage and tap Clear Cache on the next page.
After doing this, see if the issue has been rectified.
iOS devices
The easiest way to clear the cache of apps on iPhones is to uninstall them.
Alternatively, you can visit the Settings app, select General, and then tap iPhone Storage.
For Instagram, select Offload App.
Uninstall or update the Instagram app
If the issue persists, updating or reinstalling the Instagram app is another effective fix. Installing the latest update of the Instagram app is the quickest way to rectify bugs and other system issues.
Here's how to update the Instagram app.
Visit the App Store (iOS devices) or Play Store (Android devices).
Find out if there are new updates available.
If so, tap "Update" on the page and reload the Instagram highlight again.
If you are using the latest Instagram version and still experiencing the "Highlights not loading" issue, try reinstalling the app.
Get in touch with Instagram Support.
If the issue persists, this should be used as a last resort if there is nothing you can do to fix it.
This can be done through the app by visiting your profile page and selecting the hamburger icon.
Next, select Settings, and then tap Help.
Lastly, select Report a Problem.
You can inform them about the issues you are experiencing with your Highlights and Instagram will assist you in rectifying them.
Frequently Asked Questions
What's the easiest way to clear my Instagram cache?
Visit your Instagram profile and select "Settings."
Select Security.
Select "Clear Search History" (for iOS devices) or tap "Search History" (for Android devices).
Select "Clear All."
What are the quickest ways to fix "Instagram highlights not working"?
Update your app to the latest version.
Clear your app cache.
Reset your network settings.
Conclusion
I explained how to fix the "Instagram highlights are not loading" issue in this article.
With the steps I have outlined in this article, you should be able to eliminate the app's encumbrances.
Also Read: