Many businesses use LinkedIn marketing strategies to generate thousands of targeted traffic to their website and services.
As one of the most popular B2B social media platforms, LinkedIn can help you attract more qualified customers to your brand.
Therefore, if you are wondering how to build a successful LinkedIn marketing strategy for your business, then you are about to discover the secret.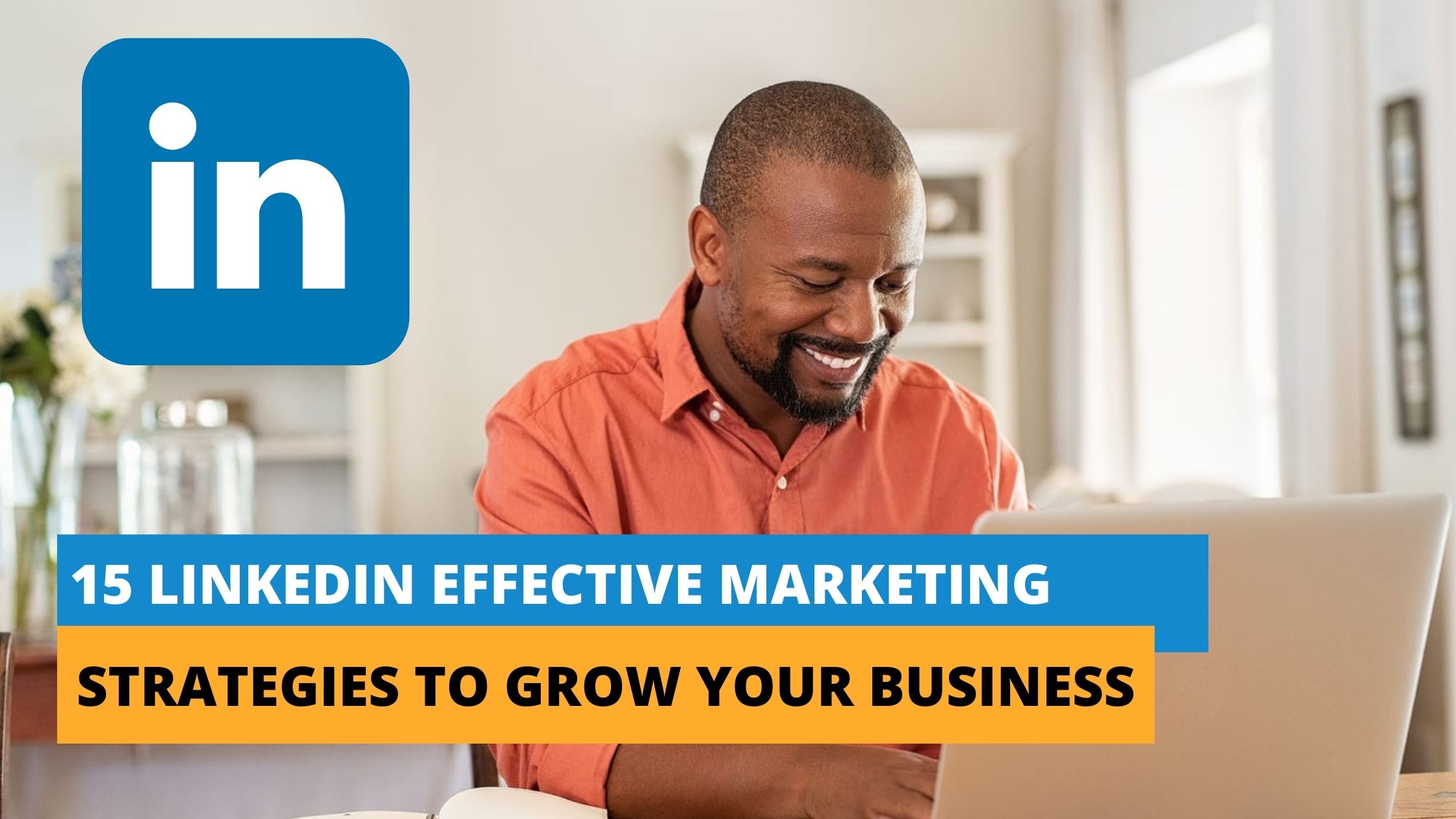 Is LinkedIn Really Effective?
Launched in 2003, May 5, LinkedIn is an American business and employment-oriented online service. Networking is so much easier on the platform.
A lot of professionals engage the platform, updating their business statuses, and building relationships with other professionals in a similar field or otherwise.
Reading this article, you should be able to understand and implement these top 15 Linkedin marketing strategies to grow your business.

According to statistics, there are over 760 Million Linkedin users with monthly active users of more than 250 million users. We are sure the numbers have definitely increased. Taking the market to Linkedin is easy.
Taking your business to Linkedin is easy. You stand to gain a lot of interest and professionals scouting what you do, and ready to engage you from anywhere in the world.
However, a lot of people fail miserably at selling what they do professionally on LinkedIn.
See Also: Our Top 25 Most Powerful Content Marketing Tips Ever!
LinkedIn Marketing Terminologies You Must Know
There are some basic terminologies you must be familiar with, to properly understand the topic of Linkedin Marketing.
Business
A business is specifically anything legit you engage in that should bring in profit. A lot of Nigerians are involved in some kind of business or the other. But whatever it is, most of these businesses have a strong link to the internet.
With a majority of the world's population daily digesting the content of the internet, having your business on that platform is a sure way to get leads and/or clients.
However, some businesses stand out amongst others online. The major reason would be, the difference in strategy and marketing.
See Also: 10 Best WhatsApp Marketing Strategies for Businesses
B2B Sales
B2B sale is short for business-to-business sale transactions. The platform Linkedin is not just available to professionals and job seekers, it can prove to be very useful in growing your business.
With over 760+ million users over the world, your business should not be ignored on Linkedin. That is, if you know the right techniques we will be discussing them here.
Strategy
A strategy stands to mean long- or short-term plans that are made and implemented in order to change the direction of anything that is of importance to you.
Perhaps, in business, a strategy would be defined as a means by which an organization or a person (sole proprietorship) comes to reason afresh set goals and how to achieve etc.
Such reasoning must be made to understand fully well the circumstances that may want to reduce or decline profits.

In Nigeria, generally, a business that refuses to strategize is sure of having a lot of losses. This is because circumstances are always changing within the country.
For a business to always be profitable it must be in sync with these changes and know how to tackle them to their merit. Thus, Strategy.
See Also: 25 Smart Instagram Marketing Strategy that Actually Works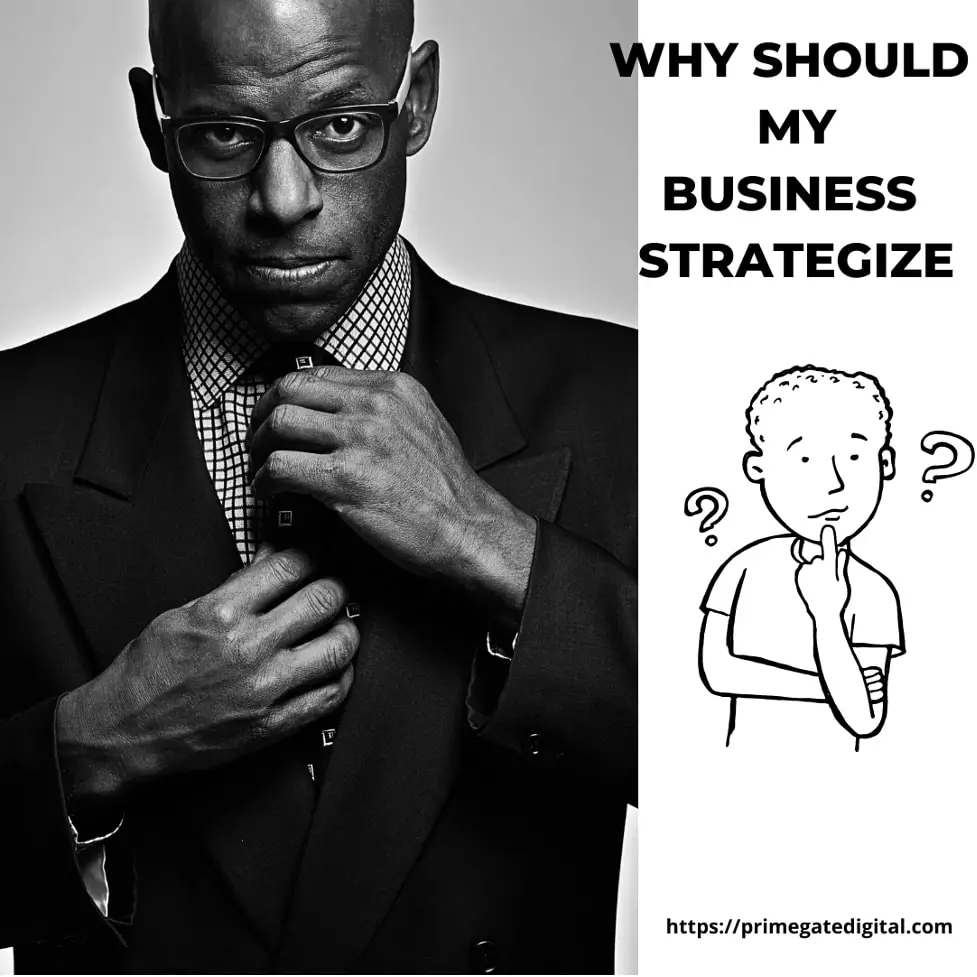 Why Should a Business Strategize With LinkedIn Marketing?
1. To Identify Strengths and weaknesses: Every organization or business has its strengths and weakness. Knowing these strengths and weaknesses helps their business to strategize effectively the means to grow.
A wise man once said; "In all your knowledge, know yourself". A business that refuses to strategize regularly would be unaware of its latest strengths and weaknesses. Such a business is liable to go down the drain in no distant time.
However, strategizing will help a business to capitalize on its strengths, and as much as possible remove its weaknesses.

2. Review: In the place of strategy, a business can be sure to notice what the public is saying versus what their customers are saying versus what the insiders are saying. This helps improvement generally. A business that regularly strategizes will have the time to attend to most reviews and please its customers better.
3. Market Advantage: When the strategy is right, the business stands to be at an advantage almost all the time. This is because they are always aware of their strengths and weaknesses and not skipping reviews. Don't compete with a business that strategizes regularly, unless you are ready to strategize yourself.
4. Profit: The top reason for the existence of any business is to maximize profit. Strategizing stands out as a means to discuss methods to profit more. Strategizing would give room for statistics to be reviewed and discussed and to that end, plans could be made to top the margin of profit higher.
Marketing
To effectively enhance the sales of a product or service. Marketing is any legit activity taken in order to promote the buying or selling of an existing product or service.
It is fundamental and at the same time a core component of every successful business. Marketing is tutoring your clients or customers or consumers on why it is expedient that they choose to patronize you and what you are offering.
Social Media Marketing
This is any marketing activity done on the internet that involves tangible creating and distributing content on social media to gain the interest of the users. Getting your services and products on social media and selling can also be identified as SMM (Social media marketing).
A major benefit of social media marketing is; as you market, you grow your fanbase. Everybody wants to buy from someone that has a track record of good reviews. With social media marketing, you can grow yours.
 See Also: Top 30 Best Digital Marketing Certifications to Acquire
Why LinkedIn Marketing?
Linkedin is not just another social platform like Facebook, Instagram, etc. It is a platform where you can find the highest number of high-quality leads. Linkedin is uniquely customized for B2B Sales.
It is the very best avenue for your business to sell. Not just to customers but to other businesses as well. It is not out of place to say that Linkedin is a gold mine.
The platform has a slow decay algorithm system; this means posts can stay up for as long as possible as long as it keeps getting engaged. You can't really say this for other social platforms.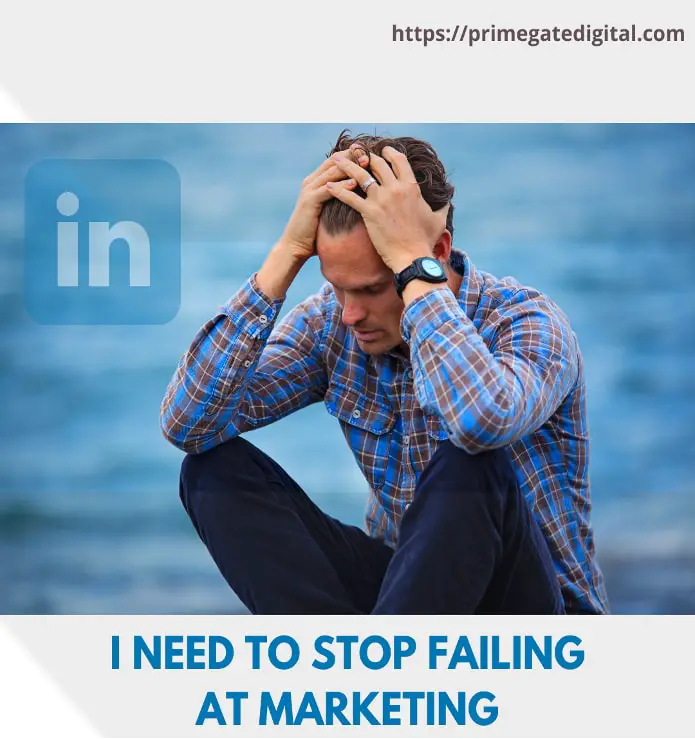 Top 5 Common Reasons Why Most LinkedIn Marketing  Fails?
No Linkedin Identity: Your first sales speech is your profile. Most users tend to have incomplete profiles and bio. They just skip to scouting for networks and leads and when these leads try to know more about you, there are a lot of gaps. The fact that you are a Nigerian, is a good enough reason to have a complete and appealing profile.
Targeting the wrong audience: Over 85% Of Linkedin users are not on the platform to play. If you continually target wrongly, you can be sure of failing continually. Know what you sell and who you'd like to sell it to. Knowing your audience can put you far ahead of your competitors. This is because you'd find yourself at their profiles as soon as you want to.
Unappealing Content creation: If your aim is to succeed in Linkedin marketing, quality content creation would be very helpful. Sharing memes, and unprofessional jokes do not help your cause.
All content should be created and examined for proper delivery. This can be done with Grammarly. Grammarly reads your content and tells you how it would sound to your audience.
Over promotional mindset: Getting over-promotional about your content on personal messages can be very irritating. Your prospects might report you or block you, and you lose that connection.
Avoid being a personal burden.
Skipping the basics of the platform: Marketers should first understand the market. Most Linkedin users have a profile setting that links clients to another individual's profile. This is usually a default setting that can be corrected. However, a lot of users do not realize this and keep being suggestions instead of potential sellers on the platform.
15 LinkedIn Marketing Strategies to Grow Your Business
1. Optimize Your Profile
Your Profile is your first sales page. It can act as a mini sales page. It should be properly optimized for your ideal client.
Your headline, when read by your prospects should be able to have them thinking, "there's a lot in it for me if I engage this person".
2. Source Target Clients
Your search for clients should be precise and intentional. This is a result of your ability to study the class of audience you should be engaging in moving forward.
Make it a habit to continuously target that specific.
3. Develop a Consistently Growing Email Marketing list
Timely sending of emails to prospects has proven to be very helpful in Linkedin marketing. You should be able to professionally gather these mail addresses.
However, do not get over promotional.

4. Daily Posting of High-Quality Content
Use Hooks: Asking engaging questions.
Identifying Your Audience: Consider identifying your clients in posts.
For example; Miracle sells brooms that sweep daily by a specific time, maybe 8 am.
John makes a post on Linkedin targeting Exxon Mobil
The post reads "Staff in Exxon Mobil won't have to sweep by themselves anymore with this new broom spec".
Identifying your audience calls for a greater attention level.
See Also: Top 10 Digital Marketing Strategies to Elevate Your Beauty Brand
5. Posting Native Content
Unlike other social media platforms, Linkedin frowns at posting external links. Posting YouTube links to draw traffic to a YouTube channel or blog or whatever is not recommended.
However, if you must, such links can be posted in the comment section. Linkedin generates money by keeping users on the platform for as long as possible. Any and every attempt to fight will lead to a small or even lesser than the expected reach of the audience.
See Also: How to Start and Grow a Successful Copywriting Business
6. Be in charge of your custom URL
Your custom URL is a link through which users can navigate straight to your profile. Be in charge of it, know you have such a LINK. Engage in, and make use of it. Get external users to reach you via the link, etc.
7.  Distribute your posts
Posting regularly is a way to engage Linkedin Properly. Don't be a one-time user.
8. Try out Different Post types
Know your audience and understand what posting type gets to them. Is it graphics? Texts? Short presentations? Try out different post types and know which is more successful.
9. Avoid Being Over promotional
Always try not to get irritated with your sales objectives.
10. Know the Difference Between a Connection and a Relationship
Try to understand these terms. This is so that you do not engage in a connection as though you are at the relationship stage with that client. Keep it professional at the connection stage and at the relationship stage too.
11. Continuously Update Company Profile
Your brand should not be left out because you are engaging clients, it is unhealthy. Update your profile regularly. This is a sign of progress.
12. Get Your Employees to Follow in Your Footsteps
Your employees should have decent LinkedIn profiles too, with their designations properly detailed. This goes without saying to prove legitimacy and competence. Their profiles should very optimized to sell.
13. Contextualize Your Content
Trying to sell on Linkedin with the same format and words used for other social networks will not work. With LinkedIn, there is a need for contextualization. Ensure you personalize your format to LinkedIn.
14. Comment Richly
On social media, comments are like digital handshakes, and, commenting richly creates a huge atmosphere for some level of trust. (Target your audience).
15. Make Use of Statistics and Data Visualization
This is a pro method to gain attention on Linkedin. Diagrams with numbers. For example: "20% of Africa need a new water bottle packaging system." The data calls attention because these are professionals.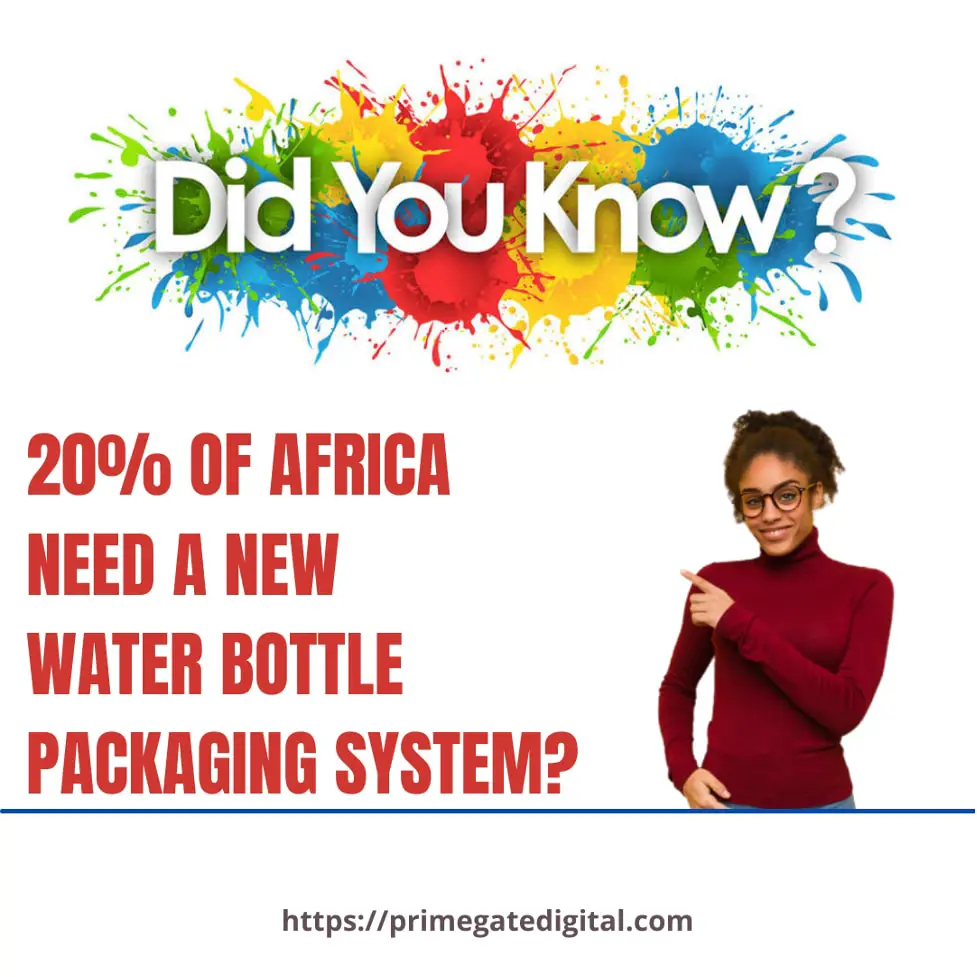 Conclusion
The benefits of applying LinkedIn to your marketing strategy are indisputable: you can intensify your brand's name, build a trustworthy, reliable image in the business world, and also educate your clients and partners.
Every week there are about 9 billion impressions all over Linkedin. Get involved today knowing what to do, and how to do it. 
Also Read: