Social media is unquestionably the most effective tool for social media marketing.
Perhaps, Instagram is one of the platforms that smart marketers use to execute a brand's marketing strategy.
Instagram is a go-to channel that almost everyone uses today to get in touch with loved ones, be up to speed with the latest trends or as a business toolkit.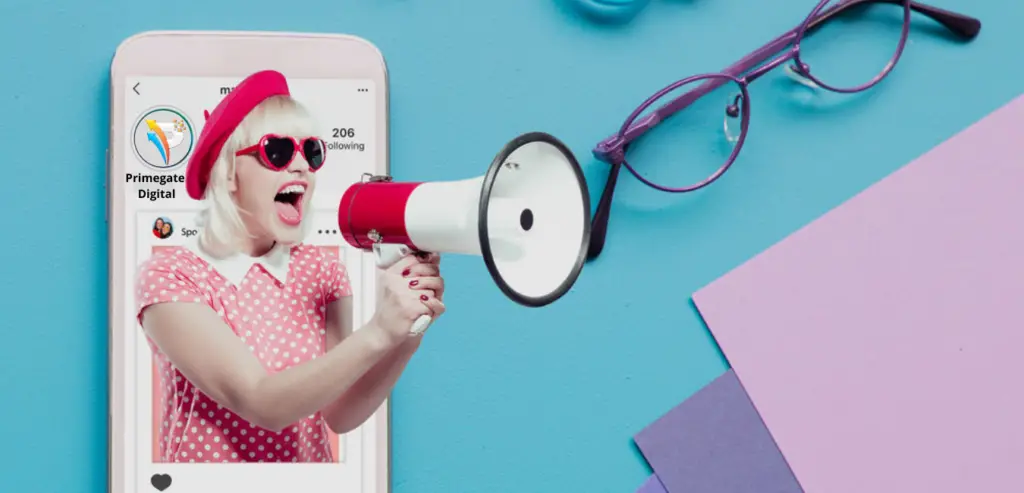 Times have changed, with the use of your mobile phone, social media and a good internet connection, you can make even more sales than a shop owner would make in a day.
Have you seen how easy social media has made marketing become?
I know you must have been searching for the best Instagram marketing strategy to effectively promote your business online.
In this article, I'll be revealing the smart Instagram marketing strategy secrets that actually work.
See Also: How Much Does it Cost to Promote on Instagram?
How Business Owners Can Market Their Products on Instagram
Here are the top Instagram marketing strategy that works magic today:
1. Set Up Your Instagram For Business Account
The first step to promoting your products on Instagram is to set up an Instagram business account.
This is really an easy step to take. Below is how to set up an Instagram business account:
Download the Instagram app for iOS, Android, or windows, as the case may be.

 Open the app, and tap SIGN UP.
Enter your email address and simply tap next. If you want to connect your Instagram business account to your Facebook page, you have to use an admin email address to sign up or tap to  

Log in with

Facebook.
You have to choose your username and or Log in with Facebook.

Choose your username and password and then fill in your profile information.

Tap done.
Yes, you just have a personal Instagram account that's ready to be converted to a business account…Follow the steps below to continue

Check out: How to Get Free Instagram Likes Really Fast
How to Convert a Personal Instagram Account to Instagram Business Account
Log in to your existing personal Instagram account on the mobile app

Tap the profile icon to visit your profile.
Click the three lines icon at the top right corner of the screen, then tap settings
Tap Switch to a business profile, then Continue

(This is optional) if you want to connect your Instagram business account to your Facebook business page, follow the prompts to do just that

Add contact information. Your Instagram for business must include a valid email address, a phone number or a physical address (or all of these)

Tap done
2. Post Quality Product Photos
A high-resolution photo of your product can go a long way in attracting your target audience to your brand. You then have to up your game with quality and attraction grabbing images of your product on Instagram.

Make efforts to be creative about this. Also, ensure that your Instagram caption that goes with the photos are captivating and as well as enticing enough to win the attention of the target audience.
With this, you'll make profitable sales on Instagram.
See Also: Best Marketing Strategy to Boost Revenue With Social Media
3. Update Your Story Feed and Update Often
Instagram has a whole lot of interesting features and its stories update is just one of them. Update your stories really often and learn to make them interesting but not so long and boring.
This is a way you can market on Instagram. The story feed post has a 24 hours lifetime. Use it to show behind the scene of your brand.
With consistency, you can increase your brand lift and build trust with your Instagram followers.
4. Respond to Comments
Make it a habit to always respond to comments on your business posts on Instagram. This is the mistake most Instagram sellers make on Instagram.
You should try to respond to comments, at least within 24 hours you made the post. It'll not only gladden the hearts of your followers but they'll be pleased and even be compelled to patronize you.
This is a smart way to market your business on Instagram.
See Also: 12 Biggest Facebook Ads Mistakes To Avoid as a Business Owner
5. Hire a Social Media Manager
This is really advisable for those of you that are really busy. Seek the services of a social media manager. The pay won't be so much, and it will be worth it in the end. Most Digital Marketing Agencies offer social media services.
This way, the work will be made easier for you. He or she will be in charge of the page, negotiate a good price with him or her and watch your sales pop up on Instagram.
This is a smart Instagram marketing strategy to increase business revenue.
Most business accounts have managers and this makes the work easier for the owner of the business as it allows them to focus on other business processes. 
See Also: How to Start a Blog and Make Money Online
6. Follow your Followers Back
You might feel this is really unnecessary, but it's very important. Your followers will definitely feel on point and very special if you follow them back on Instagram. We all know that everyone wants to have many followers and also feel influential.
Drop your pride and simply click on the follow button.
Follow your followers back. You'll definitely make huge sales if you carefully follow back because everyone wants to feel important and not left out. 
Primegate Digital also offers services of page growth that helps brands get 10k followers in less than 7 days.
7. Engage Your Followers on Instagram Live
Instagram Live is a smart social media strategy that helps your business stands out and attract new followers. The moment you engage your Instagram followers on Instagram live, make it an interactive session. Use it to announce a new product line, giveaways and upcoming discounts.
You can also engage them in a question and answer session. This way, your followers will feel loved and carried along.
Crack jokes on Instagram live and be ready to answer all questions, no matter how silly they may be.
This is definitely a sure way to market your products on Instagram.
8. Partner with Social Media Influencers
This is another strategy to market on Instagram as a business owner. An Instagram influencer is an individual or a celebrity who had a lot of fan base.
An Instagram influencer will definitely have a lot of active followers in your niche.
Out of the thousands and millions of followers, there will definitely be a certain number interested in your products. Some might end up buying from you all the time they are in need of what you sell.
This is how to build a business on Instagram.
See Also: How To Make N250,000 Monthly In Nigeria Working From Home
9. Set Goals and Objectives
As a good and focused business owner, you need to set your goals and objectives. This will enable you to put in more effort in areas that you're not doing so well.
With this, you will know what metrics to look out for; website click, impression, email click, reach etc.
When you set goals and objectives for the brand, it will help you deploy your marketing strategy on Instagram. Discipline yourself and you'll get good results too.
10. Prompt Followers to Turn on Post Notification
This will definitely play a good role in enhancing your visibility on Instagram. When followers turn on their post notifications for your business posts, they'll always be notified whenever you make a new post.
It's a smart marketing strategy on Instagram that can boost your sales and increase business revenue.
Try this out!
See Also: Top 15 Essential Digital Marketing Skills to Acquire
11. Reward Followers
Who doesn't like gifts? As you already know, everyone loves a gift. Take out time to reward your active followers, once in a while. Don't think that it's unnecessary.
This will always make them feel loved, stick to your page and will always want to keep patronizing you. This is a marketing strategy on Instagram to get more followers.
12. Offer Discounts
 This isn't something you should do every day, but come on, it's very important. At least once in a month or twice in three months, just post discount sales.
You might be surprised to know the number of people patiently waiting for this. If you can, make the waybill fee-free too, it's a sure way to market on Instagram and boost sales.
See Also: 35 Benefits of SEO & Why Every Business Needs SEO
13. Make your Product Affordable
I know you might be asking, how do I make my product affordable? Well, affordability begins with firstly understanding your target audience and providing them with products within their means.
Make your prices what your target audience can afford without breaking the bank.
When your products are affordable to your target audience, you definitely will make good sales. I know we all want to make a profit, but then, your products should at least be affordable. 
14. Run Giveaway on Your Instagram Stories
Your stories should be very interesting and also engaging. The moment you start running giveaways on your Instagram stories, your followers will always be viewing it happily. Nobody wants to miss out on great offers.
Giveaways will increase your Instagram followers and also help boost sales. The huge increase in the number of your viewers increases your sales opportunities.
This is a strategic Instagram marketing strategy that works magic. 
See Also: How to Contact Instagram Support to Fix Account Issues
15. Use Highlights to Feature Products on Profile
Unlike regular Instagram Stories that disappear after 24 hours, Instagram Stories Highlights can permanently stay on your profile. They have curated collections of Instagram Stories that both existing and new followers can tap into and view at any time. 
It can be used to showcase different products, offerings and aspects of the business. As a strategic marketing approach, always highlight your new or featured stories on your profile.
This way, your new profile visitors and already existing followers will have easy access to it anytime they want. This is a smart Instagram marketing strategy that can boost your sales. 
See Also: 9+ Best Influencer Marketing Software Tools
16. Competitive Analysis
To succeed in the business world, you need to look out for what your competitors are doing. Ask yourself questions like "what strategy are my competitors currently deploying?", "What am I not getting right? "
With the help of questions like this, you'll get to know what your competitors are doing and also what you're not getting right.
Where a change is needed, get it done. Listen to complaints from your customers and do the needful. When this is done right, without doubt, I'm sure you'll market on Instagram as a business owner.
17. Run a Collaboration Contest with Other Brands
There's a renowned saying that, "we grow by lifting others". This is absolutely true when it comes to Instagram marketing. If you don't have enough money to sponsor a giveaway, you could collaborate with a business partner and run a joint giveaway.
With this, you'll spend less and still get the giveaway done. Giveaway is a sure way to market on Instagram because people love free offers.
In fact, to get more followers on Instagram, it's advisable to do more giveaways.
Perhaps collaborating with a business partner will offer you the opportunity to showcase your brand's product to their target audiences.
You might be surprised at the number of people that'll be ready to buy and even buy for a friend or friends too. This is just one of the ways to grow your Instagram followers for business.
See Also: How to Start a Profitable Ecommerce Business in Nigeria
18. Engage with Your Followers
Be more interested in knowing how well your followers are doing. Once in a while, put up a post asking them how their day went and if they had challenges. They'll be pleased to know that you care so much. Beyond business, they'll also be pleased to know that you have a caring heart.
Naturally, everyone gets attracted to good people. This is a very good strategy for Instagram marketing that you can deploy.
Don't just be concerned about sales alone, be concerned about your customers and you will receive tons of referrals from your Instagram followers. 
19. Use Instagram Advertising
Instagram ads will enable your posts to get attention in front of a large and targeted audience. Instagram ads aren't free except you are lucky to have Facebook Ads credits, but you'll need to make this sacrifice if you want your business to grow. A little money leaving the bag won't hurt, you know.
With Instagram ads, you are able to target wealthy people on Instagram at your desired location. Even when you have few followers, you can sell out with Instagram ads.
There are Digital Marketing Agencies that help businesses run Instagram and Facebook Ads.
Primegate Digital is one of the best digital marketing agencies when it comes to social media advertisement. You can hire Primegate Digital today!
20. Commit to a Regular Posting Schedule
To get the trust and attention of your audience, you have to commit yourself to a regular and consistent posting schedule. 
A smart way to determine the best time to post on Instagram is to check your Instagram insight for the time that your followers engage with your post the most.
Then stick to the schedule that works best for your brand. Consistency can make you stand out from your competitors and build trust.
21. Promote your business beyond Instagram
Instagram is owned by Facebook and provides users with the opportunity to be able to auto-post from Instagram directly to Facebook. Also, besides organic posts, you are able to advertise from Facebook Ads Manager to Facebook, Instagram and other Facebook family apps.
Promoting your business on both Facebook and Instagram is an Instagram marketing strategy. It has become much easier to link your Instagram and even WhatsApp business accounts to Facebook.

This integration indeed makes marketing smarter and avails business owners the chance to reach over 2.5 billion users on the platform
See Also: 21 Best Online Learning Platforms (Free & Paid)
Hashtags are a vital part of a social media marketing strategy for every brand. Instagram hashtags offer business owners and content creators the opportunity to reach their target audience beyond their followers.
There are different types of hashtags, from branded to community and seasonal hashtags. With hashtags, you are able to reach the untapped market organic and increase business revenue.
23. Use Video Creative
It's no longer news that most Instagram users don't like reading long write-ups as their attention span decreases daily. A 15 seconds video or even IG TV can go a long way in increasing your brand visibility and connecting with your target audience at an emotional level.
Make short and very interesting videos as a means of promoting your brand. You need to make the video short, creative and interesting enough to grab the audience attention. 
24. Periodically Unfollow Inactive Accounts
As a smart business owner, you have to be very observant. Take note of your active and inactive followers based on responses to your post and stories. There are a lot of free online tools to help you fish out inactive followers and unfollow them from time to time.
Do this to make sure that you don't have 'ghost' followers. You might be surprised to know that some follower's accounts are actually not in use anymore. Carefully unfollow them.
If you have 500 followers, let it be 500 active followers and a pool of inactive accounts.
See Also: 10 Sure Ways to Make Money Online in Today
25. Actively Engage and Utilize User-Generated Content
You want your followers to be active in your content right? This can only happen effectively when you're active in theirs. So try as much as possible to create time within the day to like and comment on their business and casual posts too.

Try and socialize with your followers on Instagram…This will get their attention and 90% of them at least, will reciprocate. A smart Instagram marketing strategy is to use user-generated content.
Share their reviews, thoughts and tag them in those posts.
They will share with their network and forever remain your loyal follower. It's easy, right?. You should try this often.
If you want your followers to patronise you, appreciate what they do.
See Also: How To Get Verified on Instagram For FREE
Final Thoughts
There are lots of strategies to market your products on Instagram as a business owner, but you won't know their capacity to transform your business until you try them out.
Instagram is such a great platform for business, with so many lovely features to use to attract your customers. Try something new today and get new results.
The best time to start was yesterday, another best time is now. Get started today.