Are you looking for the best WhatsApp marketing strategies that can help you boost your business growth and make more sales?
Do you want to maximize WhatsApp to help you achieve your business goals?
Today, WhatsApp is one of the fastest-growing social media tools in the world.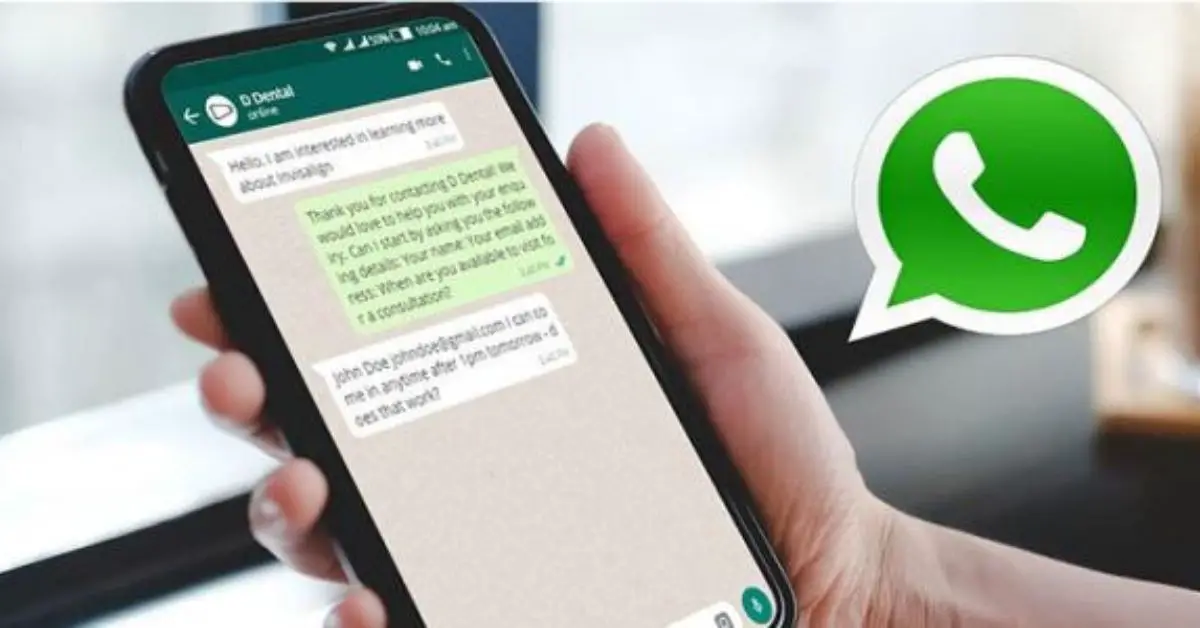 Apart from providing a platform to strike up a personal conversation with friends and family but also an opportunity to market products and services to customers.
WhatsApp was acquired by Facebook in 2014.
As the most popular mobile messaging application, the kind of market penetration can't be neglected. But how can you effectively use WhatsApp for marketing purposes?
Like almost all unexplored channels, there are equal measures of risk and benefits for early adopters.
See Also: 25 Smart Instagram Marketing Strategy that Actually Works
What is WhatsApp Marketing?
WhatsApp marketing is a messenger marketing app for connecting with customers and converting leads.
This marketing software can help you create brand awareness, establish strong relationships with customers, and boost sales.
Hence, by including WhatsApp in your digital marketing plan, you can reply quickly to all the necessary inquiries from all your loyal customers and build credibility as well as attract brand advocates.
Why Should You Use WhatsApp Marketing for Your Business?
In 2020, its audience on WhatsApp has grown to over 2 billion active monthly users.
This marketing channel is a must-have for brands that want to reach and connect with their target audiences in developing countries.
For example, there are over 340 million monthly active WhatsApp users in India and about 99 million in Brazil.
Furthermore, the platform is the best fit for marketing in the US – over 68 million Americans access WhatsApp at least once in 30 days.
WhatsApp has innovated itself with enormous variations associated with today's business communication.
It offers unmediated communication between you and your customers via short but helpful messages.
With WhatsApp marketing you can stay in touch with your customers easily– more than 50% of WhatsApp users access their app every day.
Better still, you can be sure they will get your product offers, as WhatApp messages have an impressive open rate of 98%.
Also importantly, your customers love this channel of communication. They trust businesses with chat apps option more – 53% of people say they would buy from brands they can communicate with via chat.
However, there are numerous reasons to use WhatsApp in your marketing strategies. Read on to learn more benefits and how to use WhatsApp marketing strategies.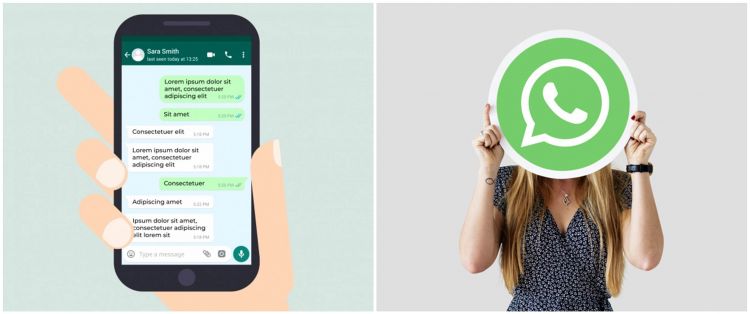 Is WhatsApp marketing effective for Businesses?
With the continuous rise in the number of smart, you have the opportunity to connect with your potential customers and generate quality leads for your business.
There are a few uncommon facts about WhatsApp and how you can use it to drive business growth.
With effective WhatsApp marketing strategies, you can:
Market your business through exciting and engaging image or video promotional content

Use WhatsApp to drive customer engagement.

Utilize WhatsApp as a brand positioning tool.

Use WhatsApp for hosting training through the creation of WhatsApp groups for sharing essential resources.

Create a WhatsApp catalog that helps you to easily promote different products.
This free messaging software can offer brands of all sizes the chance to boost business revenue when effectively used.
But sadly…
For most online marketers, WhatsApp marketing has been a hard row to hoe.
Without advertising and no-no, nosy spam-like WhatsApp messages suggest that you must put in the work to generate consumer-focused engagement.
Are you ready to get the most from WhatsApp marketing?
Let's take a deeper dive…
10 Best WhatsApp Marketing Strategies For Businesses
With 70% engagement daily, every online marketer needs to learn the 10 best WhatsApp marketing strategies that can help you grow your customer base and increase sales conversions.
1. Use WhatsApp for Business App Instead of the Regular WhatsApp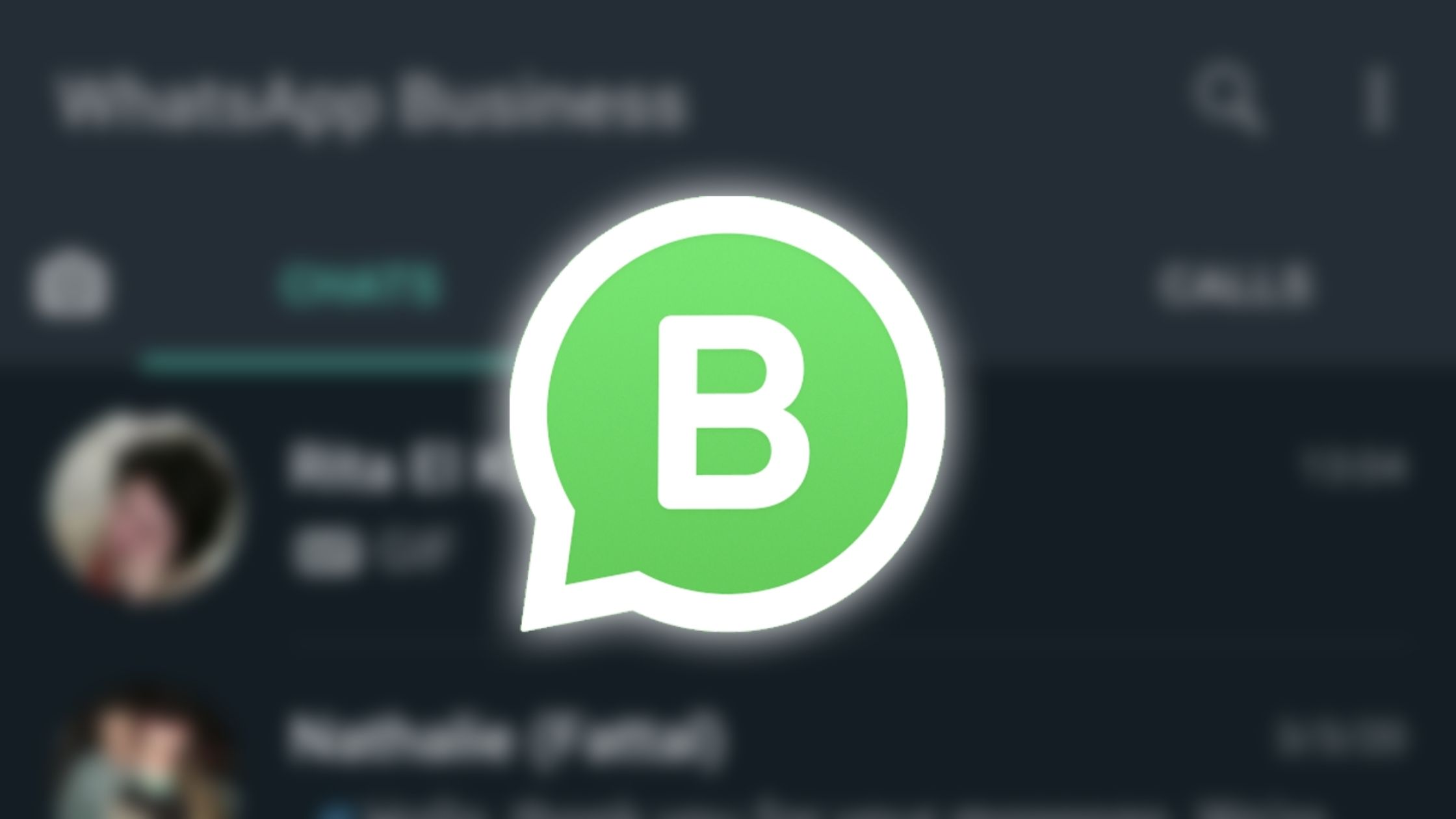 In January, WhatsApp launched WA Business (WhatsApp for Business)  with small businesses in mind. With WhatsApp my business, brands are able to personally connect with their customers.
WhatsApp Business is a messaging app that is free to download and enables you to have a business presence on WhatsApp.
With the app, you can engage with customers easily by using tools that automate and allow quick responses to clients.
The WhatsApp Business application came with a lot of endless benefits and features for both small and large-scale businesses.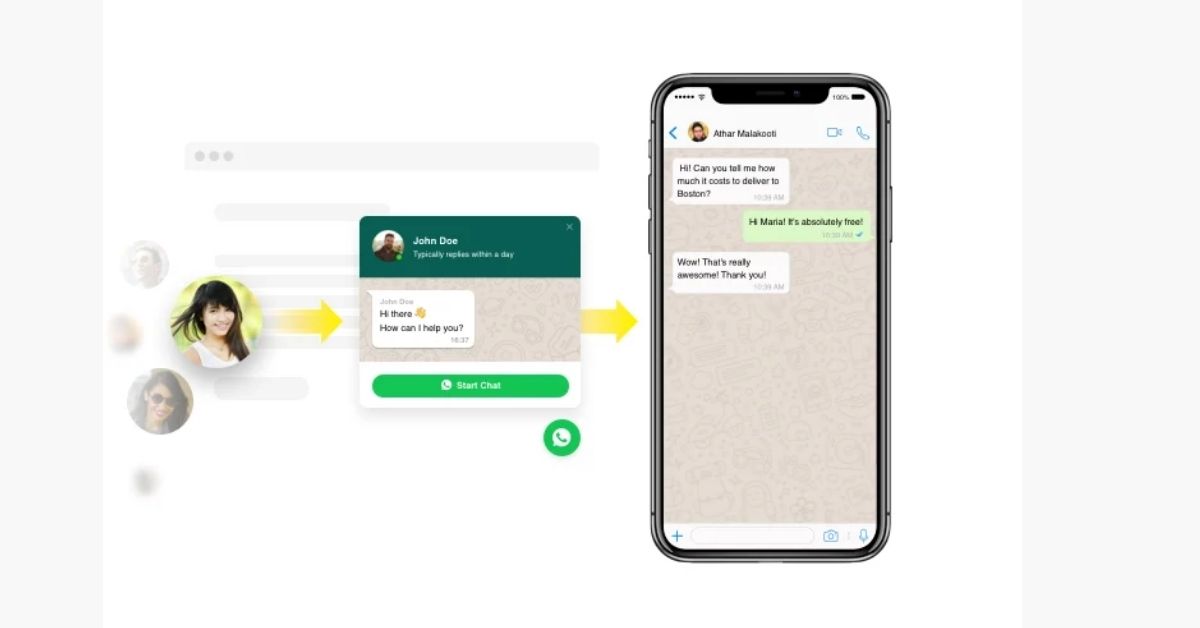 Benefits of WhatsApp Business app:
Business Profile: Set up a business profile with relevant business information for your customers such as your business address, description, website and email address.
Quick Replies: Quick replies allow you to create, save and reuse messages you regularly send so you can quickly answer frequently asked questions.
Automated Messages: Set up an away message when you are not available to respond so your customers are aware of when to expect a reply. You can also create a welcome message to introduce your brand to your customers.
Messaging Statistics: Access vital messaging metrics such total number of messages that were successfully sent, delivered, and read.
Having  WhatsApp Business is an effective marketing strategy that you can use to drive customer loyalty and boost ROI
2. 

Create an Appealing Brand Persona for WhatsApp
WhatsApp is a smart messaging app that connects people to families and friends. It's a platform to strike up conversations that are really personal things, and even have fun in closed groups.
The first step to having an effective WhatsApp marketing strategy for your business is to create a relevant brand persona that aligns with your business objectives.
Considering the fact that you are planning to use WhatsApp as a marketing tool to connect with customers, it is essential that your customers are able to recognize your brand quickly.
You should ensure that the brand persona you create must be engaging and represents your brand with its WhatsApp number.
People don't like chatting with personalities that appear as bots.
For instance, if your brand has a department that handles customer complaints and inquiries, you can have a dedicated customer service number for this purpose.
This number can be managed by a customer service staff that responds to the task from customers in order to have the human touch with the brand.
Most times, busy business people usually find it effortless to interlace with these customers on WhatsApp, exchanging product pictures, asking relevant questions that help make an informed decision, payments agreement as well as delivery terms and more.
To have a successful WhatsApp marketing strategy, you need to have a solid brand persona.
See Also: How to Start a Profitable Mini Importation Business in Nigeria
3. Define Your Goals and KPIs
To get your WhatsApp marketing strategy on cruise control, set your business marketing objectives.
Having a defined goal and KPIs will help you focus your attention on important business processes that will drive meaningful results.
Begin by optimizing your marketing funnel and finding weak spots. Try to align your WhatsApp marketing strategies with your business goals. Pinpoint the KPIs that will enable you to track your performance.
Here is an example to help you get your head around having a defined KPI: If your brand has issues with customer retention, you can retain them by sending offer messages through WhatsApp.
In this case, your KPIs might be link clicks, engagement in form of response, and customer retention rates.
See Also: 12 Biggest Facebook Ads Mistakes To Avoid
4.

Build a Contact Database
Now that you have successfully established a solid brand persona, let's deep dive into the customer database.
There is no effective WhatsApp marketing strategy without a customer database. Hence, you will need as many customer numbers as possible to create a list of people to market the brand.
As a best practice, you should not push messages to individuals that you do not have a connection with so as not to create a negative perception towards the brand
To be able to communicate with your customers on WhatsApp, you need to have your WhatsApp business phone number. You can have a separate mobile number for this purpose.
A smart way to build your customer base is to have a WhatsApp contact button on your website that directs visitors to your WhatsApp page.
You can save these contacts as inquiries come. Over time, you will have a large customer base.
Also, you can save all your customer's contact and engage them with new offers, freebies and promos exclusive to them. You can establish loyalty with this in the long term.
5. Consumer Research & Feedback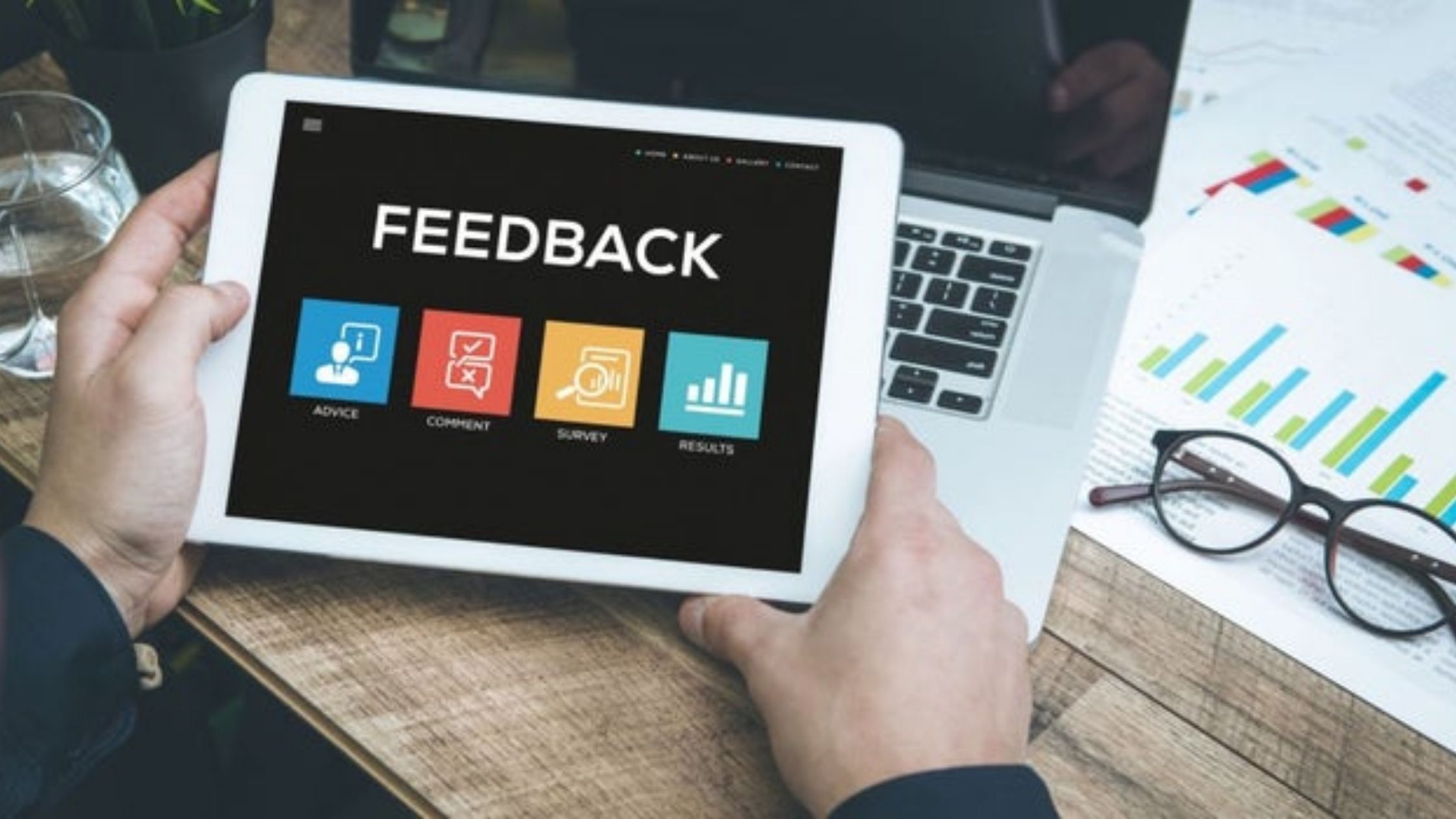 Recently, WhatsApp has become a platform for brands to conduct research and receive quick feedback on products and services.
You involve your customers in the product design phase by asking them relevant questions on what choice they would make on the product that you are proposing to launch.
WhatsApp can also act as a quick channel for carrying out some quick discussion and survey internally within your company.
The best part of it is that, instead of calling customers for feedback, you can create a survey for your WhatsApp group and obtain relevant feedback that helps you in making important business decisions.
This form of marketing research cost $0
In addition, with the feedback you receive from your customers, you can best meet their needs with products that they really want.
By designing creative and entertaining questionnaires, you can engage with your customers in a way that does not intrude on their privacy.
A step further could reward their input with special offers, discounts and coupons to encourage future brand engagement, customer loyalty as well as customer retention.
See Also: How To Target Wealthy Individuals With Facebook Ads
6. Provide Relevant Content to Customers
What do you do once you have built your WhatsApp customer database?
The high open rate on WhatsApp makes the platform a perfect content marketing platform for any brand.  Your customers are looking for information that will help them make a better-informed purchase decision. You can consistently share 'how-to', 'maintenance info', and 'exclusive giveaways'.
WhatsApp has a 70% higher engagement rate than Facebook. That means you need to provide users, solid content on relevant topics that are engaging.
For instance, we created a community for free Facebook advertising training. In this group, we offer relevant content like industry trends, links to SEO tools, digital marketing strategies etc.
Here is how to create an effective WhatsApp group
Set up a WhatsApp group (maximum of 256 users).

Name the group. Ensure the group name reflect the purpose of the group or the brand name. E.g. Social Media Marketing Community

Add your brand logo on the group icon.

Design the WhatsApp group guiding policies. This will ensure that there the content shared aligns with the goals of the group. You can remove anyone who violates such guidelines and policies.

Offer engaging and relevant content to the users such as giveaways, freebies etc.
See Also: Our Top 25 Most Powerful Content Marketing Tips Ever!
7. Deliver Prompt Customer Support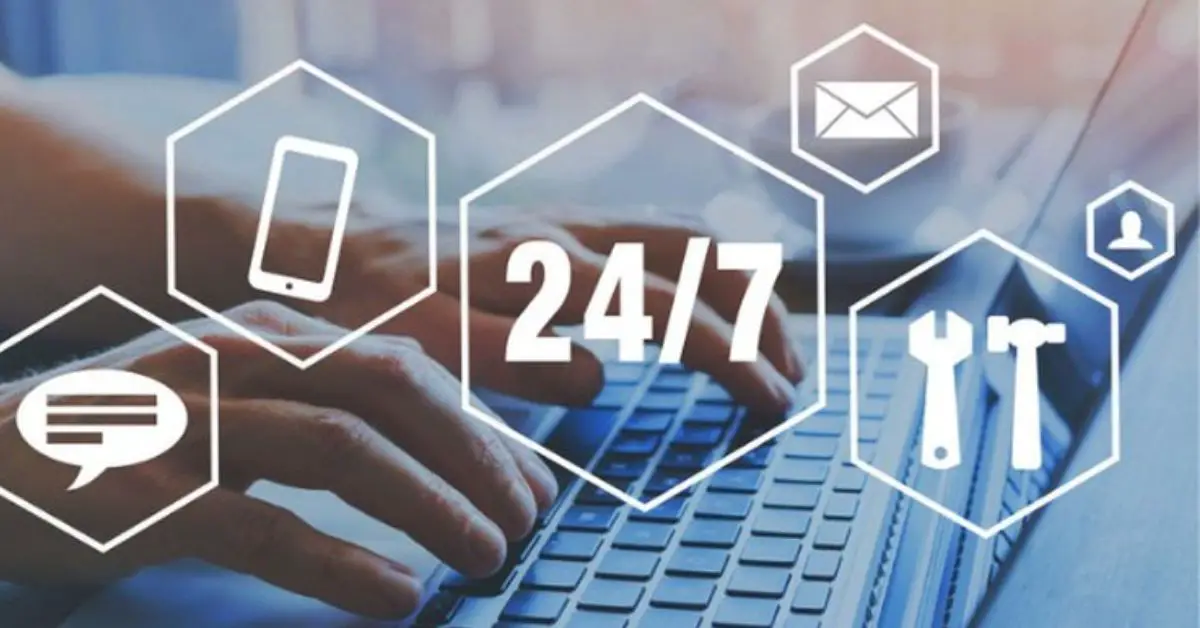 Offering real-time customer service is what most small businesses cannot afford, but with WhatsApp messaging, you can respond to your customer's inquiries in a timely manner.
Also, the app is a rich media, allowing you to use text, audio or video to engage your customers.
An example of this is the United Bank of Africa (UBA). They discovered that most of their customers want a smart way to get their inquiries and complaints, so they launched a WhatsApp helpline with Leo that responds to customers' issues in a timely manner.
They use this approach to deliver fast and quality customer support to customers.
WhatsApp is one of the most popular social media in Nigeria, hence this is an effective marketing strategy for building customer loyalty.
Another example is our own specialized digital marketing training WhatsApp group. These groups were created to handle questions and support.
As a best practice, ensure that you have the resources to handle a high volume of inquiries without having your customers wait for hours for a response.
See Also: 20 Best Freelance Websites to Find Work
8. Maximize WhatsApp Status Feature
WhatsApp is one of the most used social media apps in the world, WhatsApp status, allows you to catch a glimpse of real-time happenings than Facebook, Twitter, Instagram and Snapchat
We launched a survey to understand how people used the WhatsApp status feature, and here is what we discovered.
WhatsApp Status update feedback
90% said that they use it to share feelings, state of mind or their next move.

85% use it to tell their friends about their recent adventures.

79%  use it to pass a silent message to someone, it's like making a statement

75% use it to share trends, news and the latest happenings.

25% use it to promote their brands.
But how can you use WhatsApp status to attract and retain customers?
With 'status update', you can use it to share 'flash sales', 'new arrivals' and 'clearance sales' for your business. Since the status has a 24-hours lifetime, you can also use it to share behind the scene of your brand.
Also, you share links that drive relevant traffic to your ecommerce store and ultimately lead to sales conversion.
See Also: How to Start a Profitable Ecommerce Business in Nigeria
With the WhatsApp Status feature, you can design exclusive coupon codes that your customers can redeem at your business website or shop.
Using the location feature and instant photo, status can allow everyone on your list to know about your promotional offer and grab it.
This could be a smart approach to drive 5-hour flash sales or a 24-hours special to drive sales and create a buzz.
Based on engagement levels, you can increase the promotion with WhatsApp Status exclusive coupons or offers.
See Also: A Beginners Guide to Facebook Marketplace
10. Giveaways
In most niches, giveaways are one of the most effective lead-generation strategies for brands.
You have a giveaway plan that could be weekly, monthly or even daily giveaways to drive store traffic or website visitors.
With WhatsApp marketing strategies, you have no additional cost apart from the cost of the promotional products or services of the giveaway.
This to a large extent will reduce the overall marketing spend.
WhatsApp marketing strategies are the best tactics to drive new customers and retain website visitors.
See Also: Top 45 Lucrative Business Ideas in Nigeria to Start
Conclusion
WhatsApp is a powerful brand communication tool. It has become so popular due to its simplicity and the number of people that uses it daily.
Besides using it for personal communication, you can deploy WhatsApp for your business purposes in different ways.
If you are still thinking of using WhatsApp marketing strategies, yesterday was the best time and the second-best time is now.
It is an excellent platform for customer service, responding to inquiries, sharing FAQs, tracking order delivery, and maximizing conversational chatbots. 
Using WhatsApp marketing optimally can help you deliver exceptional customer experiences to your customers.
Also Read: