There are lots of benefits that come to your brand when you promote reels on Instagram in the right way. Hence, if you keep ignoring Instagram reels, you might just be missing out on a whole lot.
Because posting to Instagram reels is such an amazing and easy way to put your brand and business in the faces of your target audience.
Reels are unarguably a new way to engage your Instagram community and definitely reach a wider audience. It's a growth hack at the moment. This is more reason why any business owner should take the idea of posting to Instagram reels very seriously.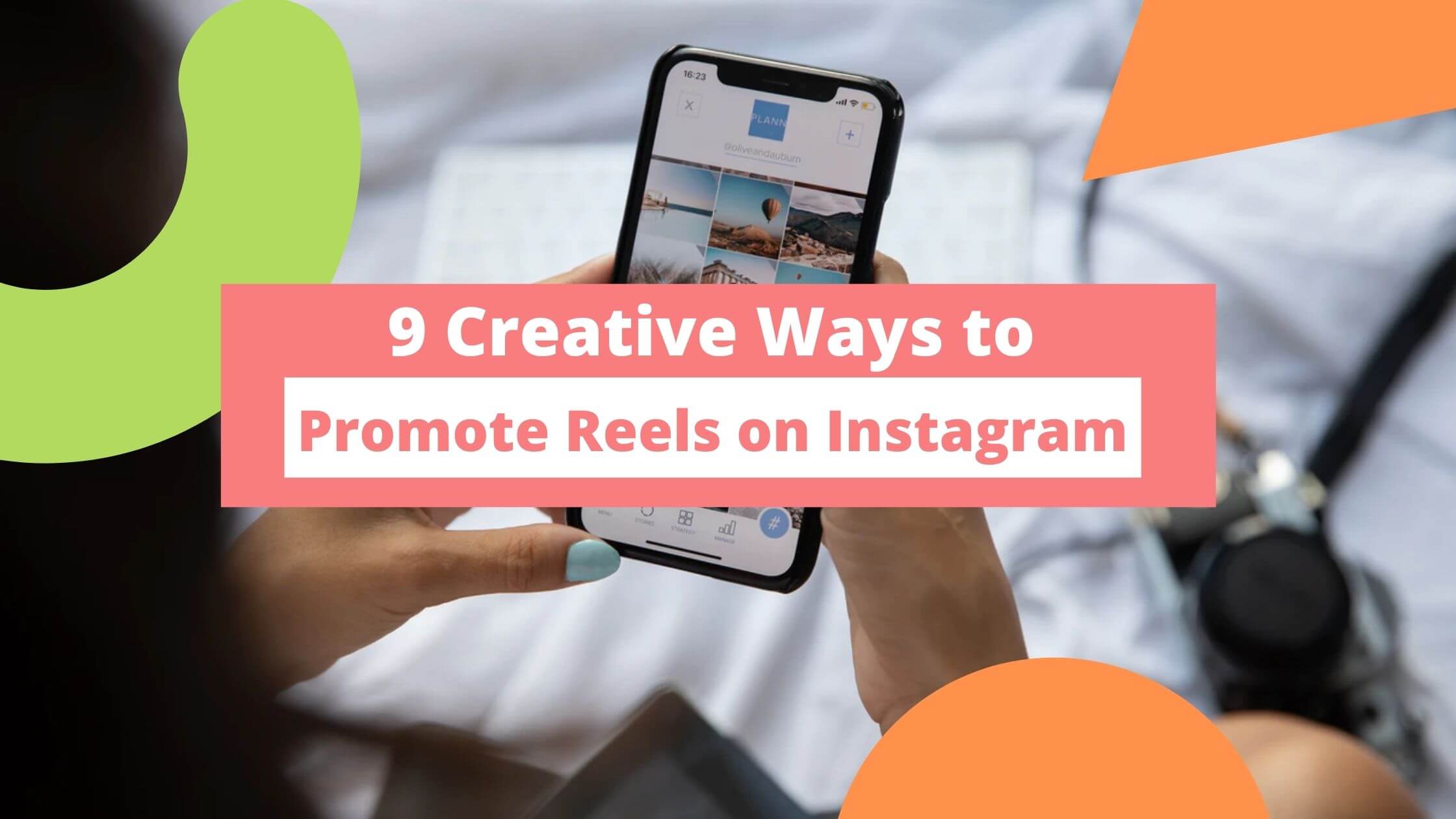 The new Instagram tab for reels is filled with suggested content, and that's such a great way to keep in touch with new audiences and also boost your account growth organically.
You might be wondering why you need to post to your Instagram story and then to your Instagram reels again? What's the essence?
Well, unlike Instagram stories, reels are short videos that can stay on your profile for as long as you wish it stays. But we can't say the same for Instagram stories. Instagram stories, on the other hand, are temporary videos that disappear after 24 hours.
Instagram reels are just the best place you can think of to share your fun and every other business amazing idea you have. I think Instagram reels videos are easier to come up with, compared to creating a live video. Instagram reels are already taking the social media world by storm.
It's a very unique and exceptional way to capture the attention of your audience, just with short interesting and entertaining videos.
By the end of this post, you should have a better understanding of the best ways to promote reels on Instagram.
See Also: Top 15 Instagram Story Maker to Get More Views on Instagram Stories
9 Creative Ways to Promote Reels on Instagram
Here is how to promote reels on Instagram in a creative way that drives engagement.
1.

Take Your Followers Behind the Scenes
Try being real with your followers, I bet they'll really appreciate this. For instance, let's assume you're a skincare formulator.
Don't you think your followers are curious about how your products are made? And what exactly keeps your business going? Oh yes. Try satisfying this curiosity, this still doesn't mean that you should open up your entire business secrets to the world. Just a bit of it, yeah.
It's that easy, next time you're packing a customer's order, preparing for a photoshoot, pouring a candle, please take your phone and be intentional about making a good video of the entire process. And this is especially for the reels.
2.

Use Creative Edits and Transitions in Your Reels
This will keep your viewers engaged and expect more. 15 seconds might be such a short time to watch a video for some people.
Yet, some humans have also proven that the same 15 seconds is also too long a time to watch a boring video. So what's the hack? Add interesting edits, and creative transitions to keep their eyes always glued to your reel. It works like magic.
Edits are not as difficult as you think. It's as easy as stopping and starting the recording to create a cut.
A cut is simply an abrupt transition from one scene to the next. This quick jump enables you to keep your eyes more focused on the video itself, and your viewers will end up being engaged for such a long time.
See Also: How to Grow TikTok Followers Really Fast in 2021
3.

Introduce Yourself and Tell Your Story
You should know that reels end up on the reels explore page, you can use this opportunity to introduce yourself and your brand to thousands of followers. As well as any Instagram user that might likely just come across your reel, yeah.
Come up with a unique way to introduce yourself to your audience.
You could easily do this by editing your previous video clips together, use text to tell your story, or simply by speaking directly into the camera. Introducing yourself shouldn't be seen as difficult, because it really isn't.
See Also: 9+ Best Influencer Marketing Software Tools (2021 List)
This is one of the best ways to promote reels on Instagram and drive brand awareness.
It doesn't really matter the industry you're in, the truth still remains that you have valuable information the world might be interested in knowing. Yes, you do.
It can be anything, maybe from quick hacks to an easy makeup tip, skincare routine, photography ideas, dance skills, etc.
Try as much as you can to make your tips direct and straight to the point.
Remember your viewers only have a few minutes to spend on your video before they scroll to the next.
The editing features on Instagram reels are mostly limited. So you can use a video editor with better editing features.
I'll advise you to go for an editor with video templates, or an editor that allows you to create templates of your own. That means you won't have to create your new reels videos from the scratch every time.
5. Answer Questions or Comments in Conversational Reels
People love to hear from others. Getting to show your face on Instagram reels attracts more attention.
Doing a quick FAQ session where you give answers to questions you frequently get can go a long way to promote your brand. This really does not only make you feel connected to your viewers, but it also shows how willing you are to address issues and give good answers.
When your followers are being engaged in a conversation with you, they'll feel important.
Like you really want to hear from them and that their opinion counts. It creates a sense of belonging.
See Also: Instagram Shadowban: How to Fix it Really Fast in 2021
6.

Create Tutorial Videos
You might be surprised at the number of people out there that are willing to learn a thing or more from you.
Don't be stingy with the knowledge you have. But the crazy thing here is that you only have about 15 to 30 seconds to share your story. It's still very much possible.
First of all, you need to be able to get the attention of your viewers, then startup with a very visible headline that directly explains what your entire reel is all about.
Make the video short but educational, with good tips.
Remember, this tutorial video of yours can save someone's business out there.
End with a call to action. Don't miss this part for any reason.
7.

Feature a New Product and Show How it Works
One fun thing about reels is that it gives you the opportunity to showcase your products in a fun and creative way. 
You can easily interact with your followers about a product on camera and explain how the product works. Make it fun and interesting.
Reels are unpaid for, this is such an amazing opportunity to show the world what you've got.
Instagram users are so used to seeing sponsored adverts pop up on their feed. That's cool though. But reels give you the advantage of having organic interaction with your audience.
Please don't focus on sales of the product, rather focus on telling your viewers how amazing and cool you think the product is.
The Instagram reel isn't such a good tool for sales conversion, but for brand Awareness.
Note that your call to action should not be focused on making sales but on further customer engagement.
See Also: How to Get Free Instagram Likes Really Fast in 2021
8.

Show a Before and After
Everyone out there loves originality. Sharing before and after videos is such an exceptional way to increase your engagement on Instagram reels. They're not only intriguing, but also 100 percent satisfying to feed one's eyes with.
Your followers are so much interested in knowing what happened before and after you're done with the process. Making a video that captures the entire process will be so thoughtful. It'll also portray originality.
9.

Tell a Complete Story
15 seconds might be such a short time for you. But you need to maximize that time wisely and create magic.
Did you know that storytelling is one of the most important factors of any social media marketing? It really doesn't matter the social media platform you're posting to.
So try making sure that your Instagram reel is telling a story.
Be creative enough to come up with a good and creative story. A story that'll leave your audience amazed and with their ears itching to hear more. 
See Also: How to Become a Tiktok Influencer and Make Over $10K Monthly
FAQs on How to Use Instagram Reels
What Does Reel Mean on Instagram?
Instagram reels is an amazing way to create short and engaging videos on Instagram. You could share these fun videos with your friends or anyone on Instagram. It is an edited short video that comprises audio, effects and new creative tools.
How to Get The Reels on Instagram?
The following steps are involved in finding reels on Instagram
i. Open the Instagram app on your smartphone
ii. After you've logged in, click on your profile
iii. Click on the story icon or simply swipe left
iv. You'll find the reels option here, in the midst of existing ones including boomerang, filters and the others
Instagram Reels vs Instagram Stories, What is the Difference
For Instagram stories, you have access to filters, the layout of different kinds, camera effects. While Instagram reels open you up to diverse options that include: AR effects, timer, audio editing, countdown, etc.
Are Instagram Reels Good?
Your follower counts and engagement rates can be greatly increased with the help of Instagram reels. An Instagram creator once gained about 3000 followers by posting a reel every day for a month. Sounds unbelievable? But that's the whole truth.
Conclusion
It is so obvious that Instagram is now prioritizing reels. The top spot on the explore page is specially reserved for reels, yeah. Now you know.
Embracing the idea of reels as part of your top business marketing strategy shouldn't be a second thought. This will get your business in the front line, I mean in front of thousands of prospective followers and will also increase your brand awareness at the same time.
The whole process has been made easier, as you don't need to start from scratch to create a new reel all the time.
Slowly and consistently, you can get you to build your reels strategy and come up with mind-blowing ideas that'll keep your audience always asking for more.
Following these tips above, you can effectively promote reels on Instagram successfully. 
Also Read: