You must have been looking for some of the best online learning platforms. You don't need to look around, we've researched them for you.
The Covid-19 lockdown skyrocketed the use and need for something other than the regular classroom teaching method.
What was the other option? Virtual learning.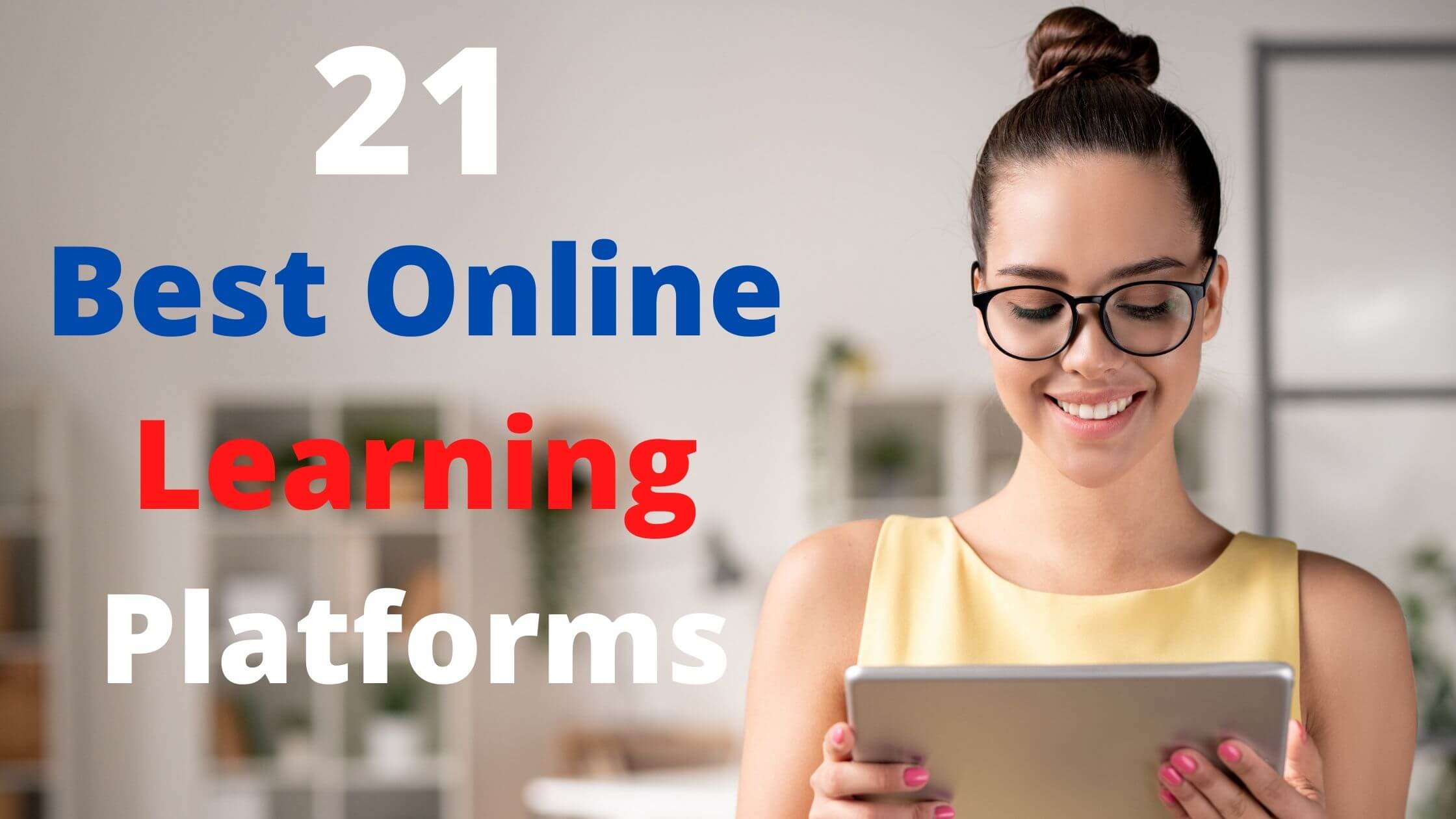 It's not the case that there had not been online courses before, but it reached its all-time high during the lockdown. Now, everyone is all over learning one course or another.
Thus, it suffices to say that although online courses were utilized for academic reasons, it transcends beyond that – by far.
You can now learn professional and creative digital skills through these online courses.
There are several courses like Product Design, Illustration, Web Programming, and Content Marketing to mention only a few of them.
In this article, we gave a thorough listing of the best online learning platforms you should consider.
While we wrote this content for the learners or students, course content creators can also tweak it to meet their needs.
Without any ado, shall we go straight to the business?
21 Best Online Learning Platforms for Businesses
1. Udacity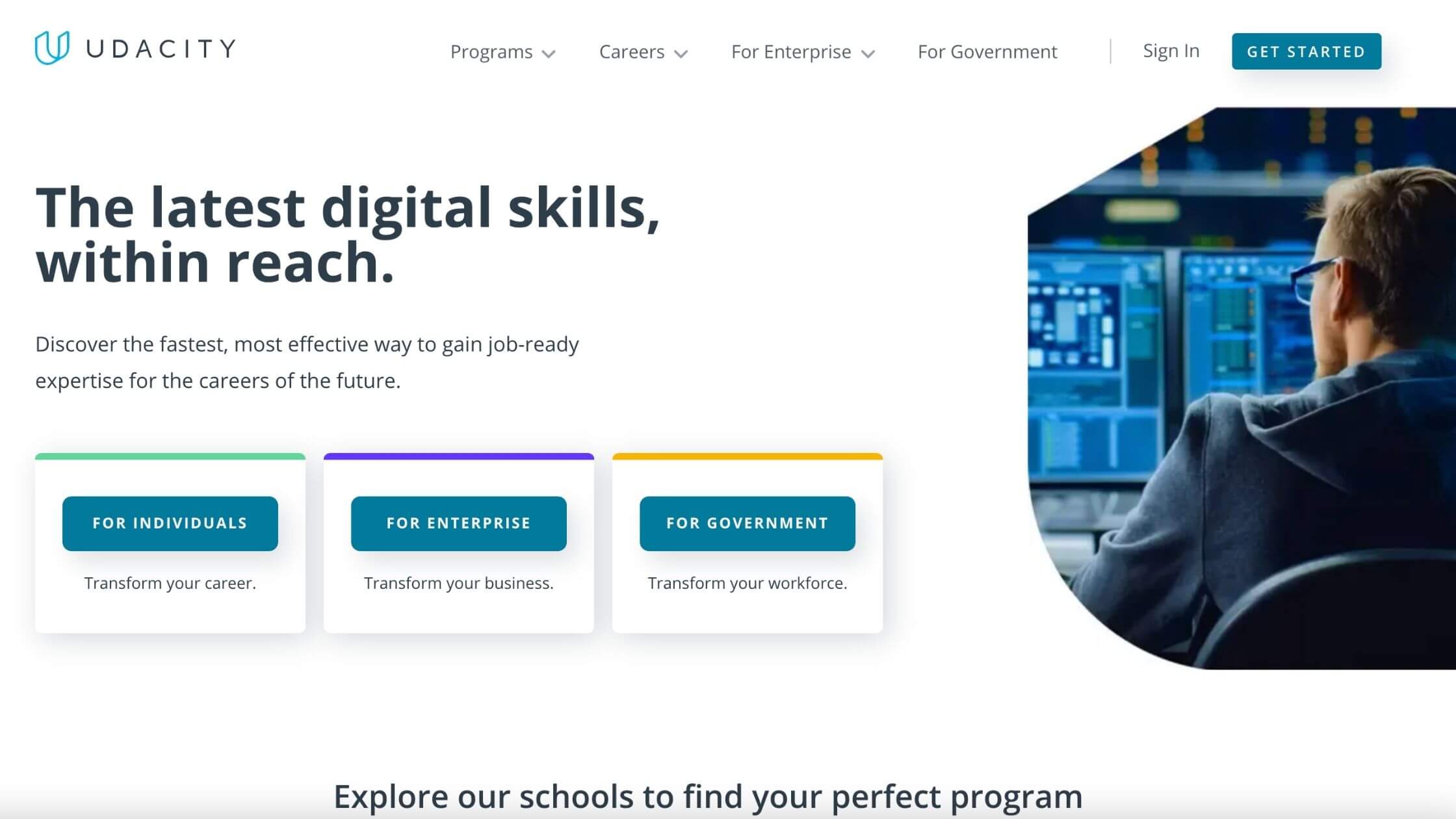 Depending on your passion or what you want to learn, Udacity will have courses that satisfy your hunger. More than 100,000 people like you have also graduated and enjoyed the courses on Udacity.
Broadly speaking, they have three teaching packages;
individual-based

enterprise-based

government-based.
In other words, there's a privilege to train as a person or corporately.
Udacity is such a great place to acquire your dream skill. They offer a wide range of amazing and in-demand courses that relate to programming, business, cloud computing, artificial intelligence, and cybersecurity.
One of the pedagogical actions that stand Udacity out as one of the best online learning platforms is that you'll be able to learn from real-time experts and not academics who churn out concepts that are not feasible or realistic.
Concerning certifications, Udacity doesn't believe in issuing certificates.
They believe that an efficient implementation of what you've learned in their courses is a better testament than mere certifications.
However, they only give certifications for their Nanodegree. These are their paid courses that take you through the nitty-gritty of whatever you want to learn.
See Also: 21 Best High Paying Remote Jobs ($100k+)
2. Udemy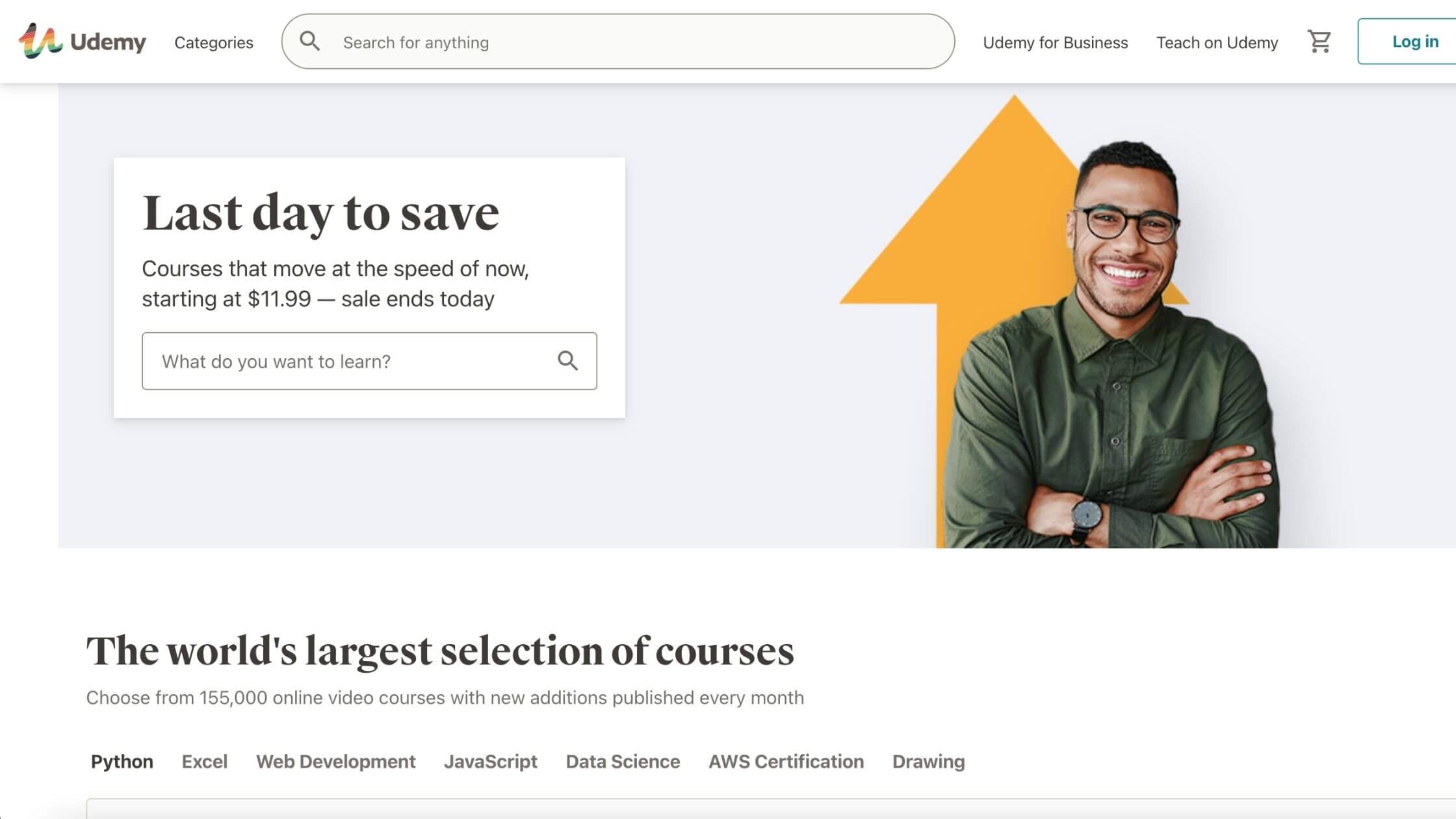 Erin Bali, who was the founder of Udemy, got to see zillions of the opportunities that anyone can gain through the learning of digital skill, and he was so crazy about getting other people on that track.
He founded Udemy to be an online academy where people can learn beyond the four walls of a classroom and gain tangible technical know-how of their industry's best practices and how to be on top of their games.
At present, Udemy has close to 160 thousand courses and more than 40 million learners who are hungry for knowledge. To make this easier, the instructors teach these courses in diverse languages that are up to 65 relevant and global languages.
What courses are you passionate about?
You'll find a whole lot of information about it on Udemy. There are a lot of courses on Marketing, Entrepreneurship, Tech, and Personal Information.
For your information, Udemy courses are not free; but they are affordable. Moreover, their prices are worth it.
See Also: 15 Best Lead Generation Software to Consider
3. LinkedIn Learning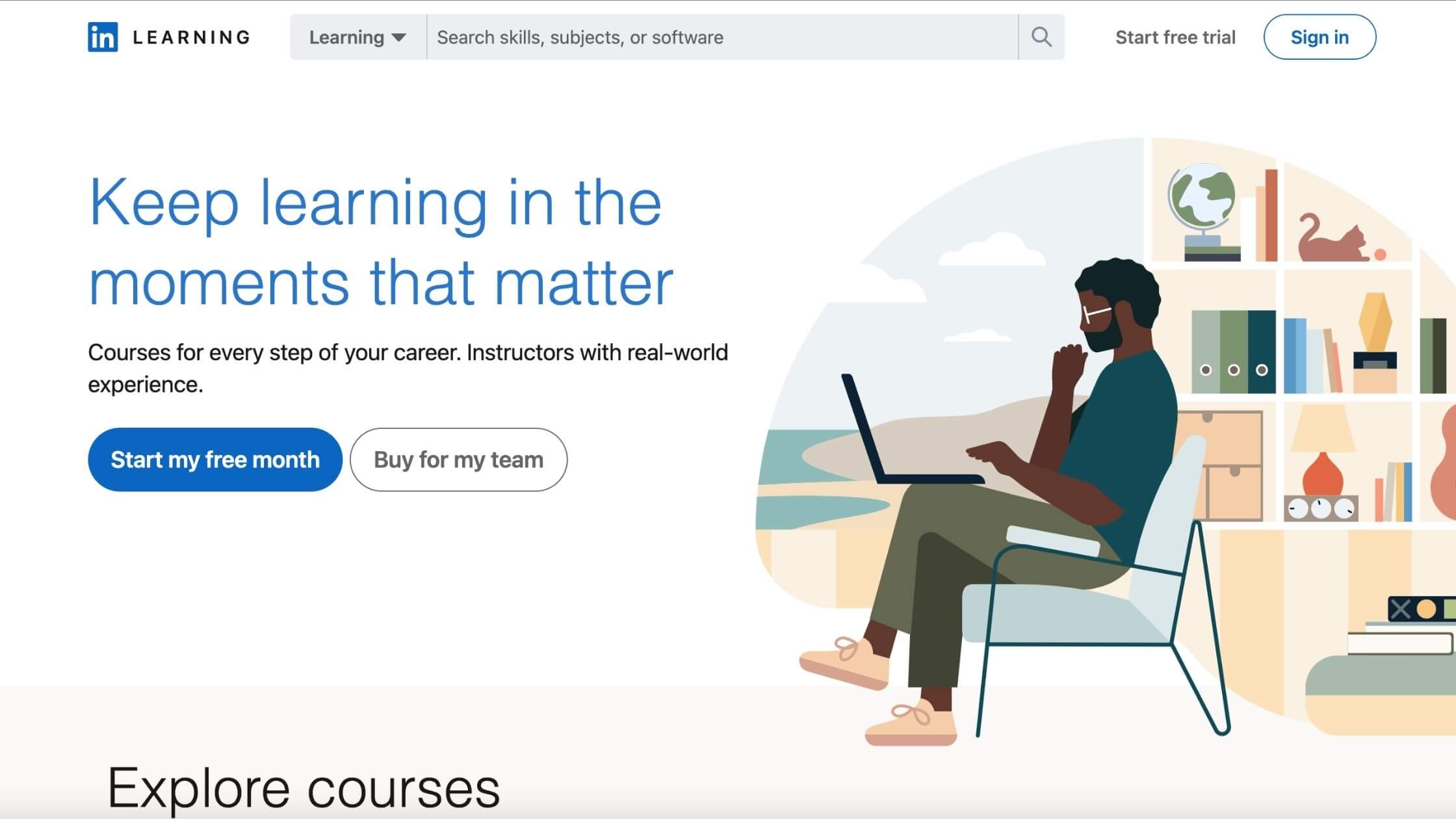 LinkedIn Learning is #3 on our list of best online learning platforms. 
You must have heard about LinkedIn – that professional app where folks always blow their trumpet, right?
LinkedIn is such a great software that several professionals and creatives are leveraging.
Besides, billions of people—both recruiters and professionals—are all over the marketplace.
But there is an important side of LinkedIn that most people are not always conversant with.  That's LinkedIn Learning.
LinkedIn Learning is a resourceful course platform of LinkedIn Incorporation. Here, you can learn any skill that you want from the industrial creamé de la creamé.
The courses are sectionalized into creative, business, and technology. Most times, whatever you'd have wanted to learn will be within the perimeter of these categories.
One of the fascinating things about LinkedIn Learning is that it teaches you both the technical skills in your category and the soft skills that apply to the same.
This makes you a holistic professional or creative.
Of course, LinkedIn courses are not free. You'll have to pay for the value.
4. Alison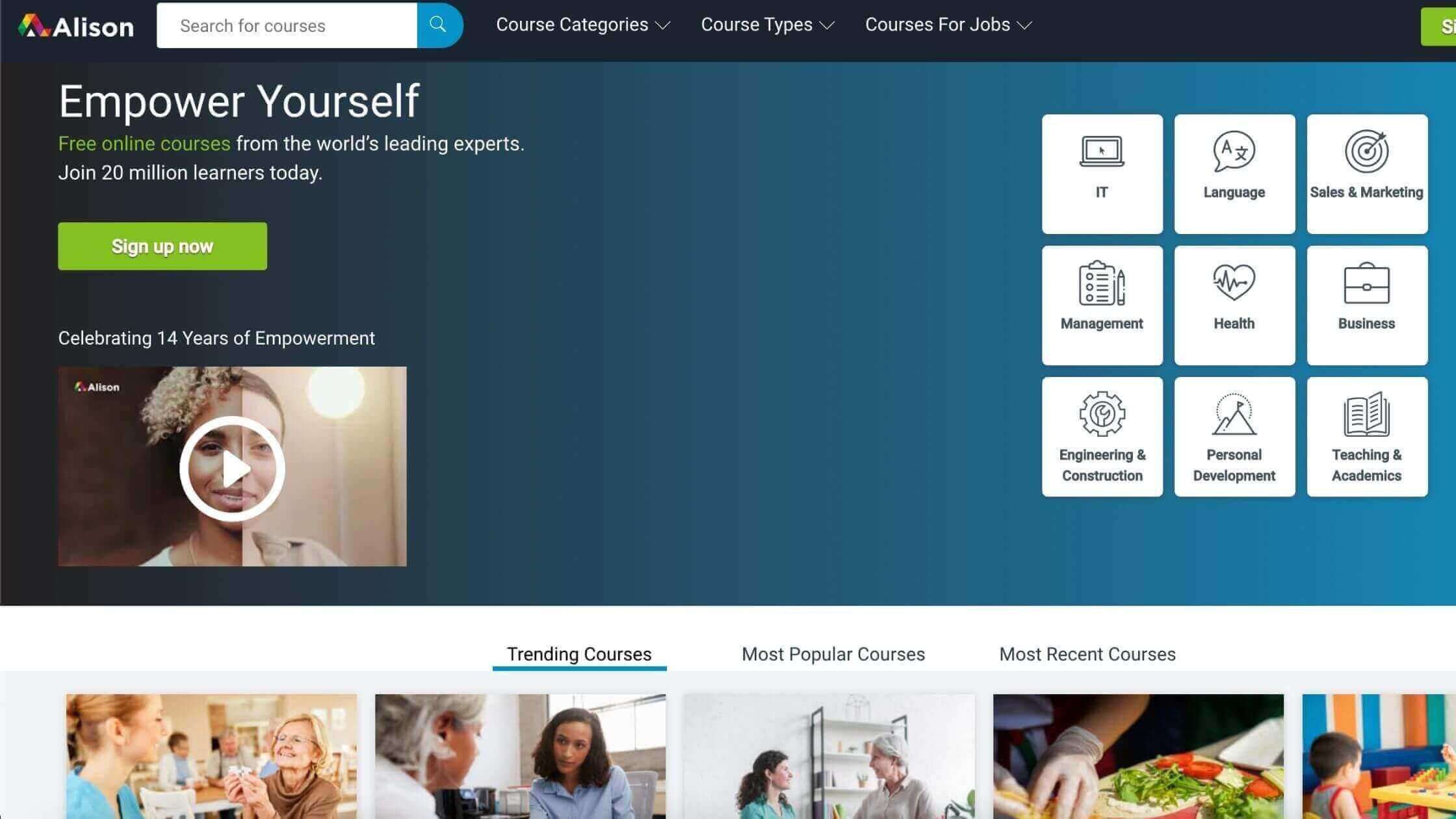 Alison will always be rated among the best online learning platforms. Their track record and impact speak volumes.
They have more than 3000 courses and trained over 3 million graduates all over the world.
This and many other landmark achievements keep Alison at the peak of online course platforms.
They offer 9 different categories of courses: Information Technology, Language, Sales & Marketing, Management, Health, Business, Engineering, Personal Development, and Academics.
Several sound Instructors teach these salient categories and break them down as simply as possible. The student will get to see slides of the notes, hear the Instructors, and also download the requisite resources.
At intervals, the student will have to pass some tests to show an in-depth understanding of the classes. And before the certification badge is put on, the learner would answer some continuous assessment questions.
It's important to also note that all the courses on Alison are FREE.
You'll only have to pay for shipping if you need the physical certification.
See. Also: How to Become a Tiktok Influencer and Make Over $10K Monthly
5. E-marketing Institute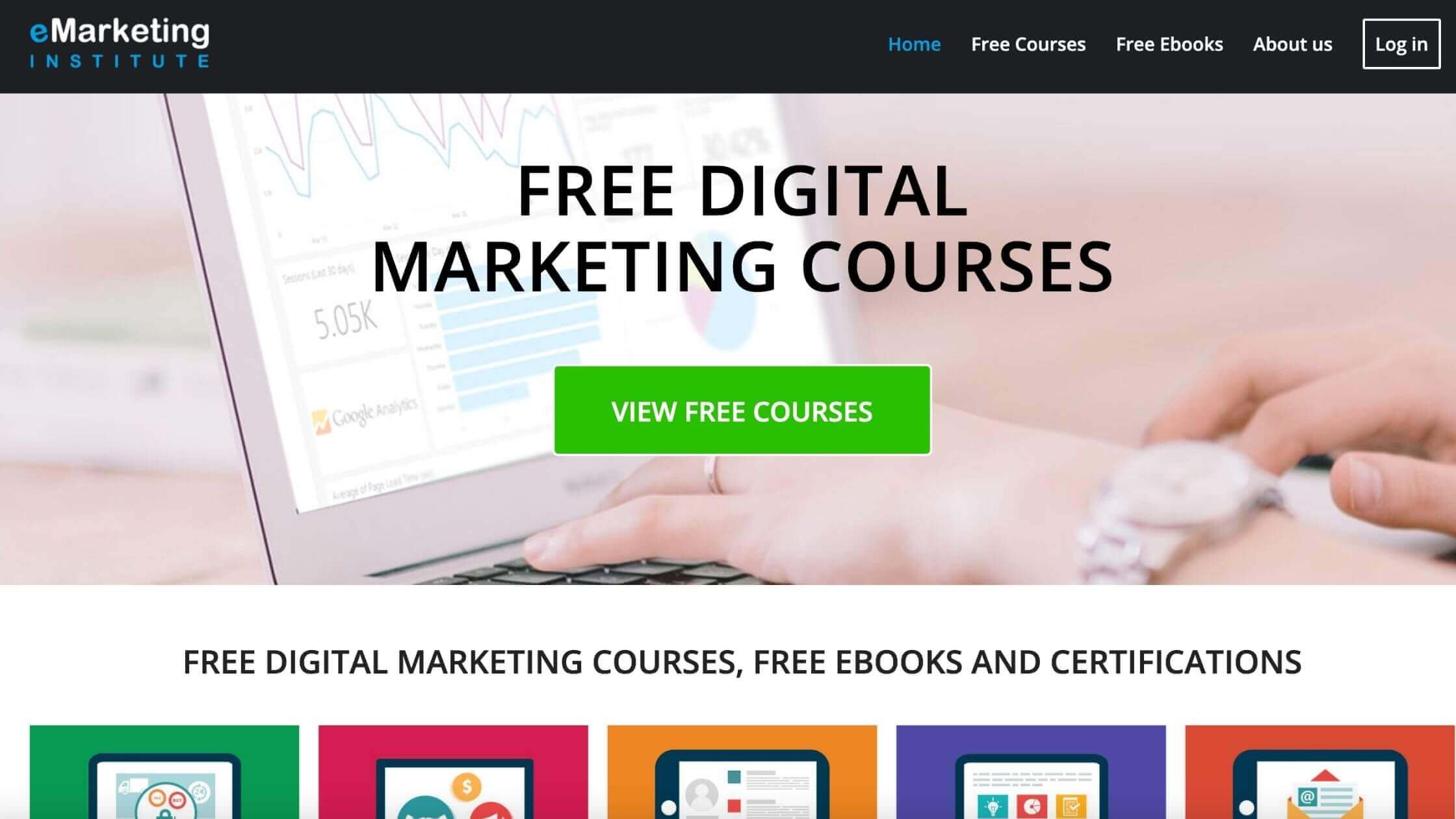 This is perhaps one of the most underrated online course learning platforms.
E-marketing Institute not as loud as some other platforms, but it is one of the best online learning platforms.
Thomas Jaskov, who wanted everyone irrespective of their financial capabilities to gain quality learning, founded what we know as The E-marketing Institute.
You don't need to pay any subscription fee or any hidden cost. Their programs are 100% free for everybody to access easily.
This is the mode of their teaching: they'll give you an ebook to download and digest, after which you'll write an exam. 
If it is the case that you passed, you'll be able to download the certification and use it as proof of your knowledge everywhere.
Their courses have a laser focus on digital marketing. Some of them include Marketing Fundamentals, SEO, SEM, Affiliate Marketing, Email Marketing, and Social Media Marketing.
If you have been looking for where to get quality knowledge without paying a single dime, go to the E-marketing Institute.
6. Google Developers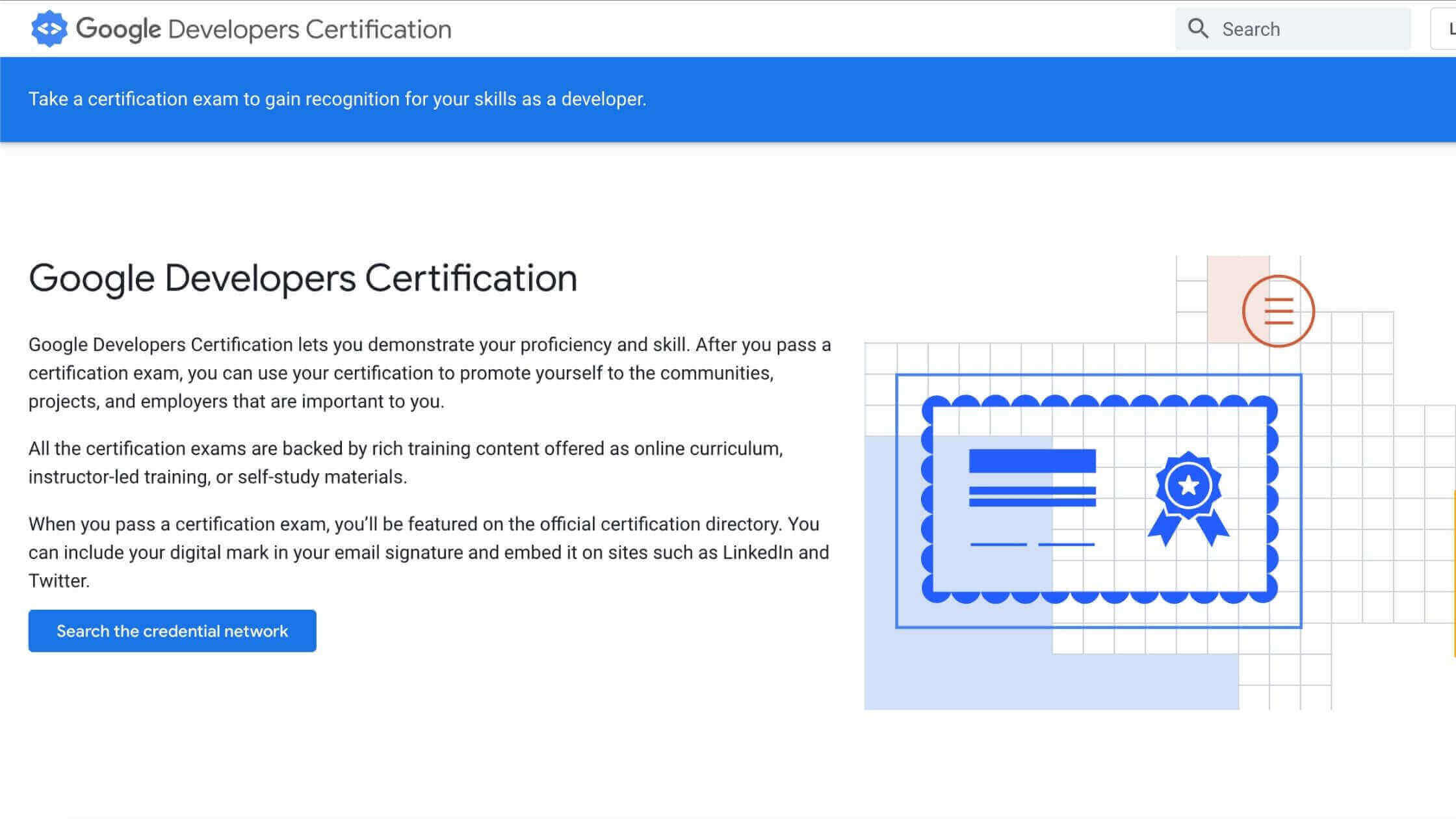 For those who have an interest in learning the core of tech, Google Developers courses are such an amazing way to start and make your way into global recognition.
You can also use or embed your certifications in any of these courses to brag anywhere – Twitter, Email, and LinkedIn. 
Also, your name will be on Google's Developers Directory alongside everyone who has taken the course before; that gives you enough exposure to potential recruiters.
In this training, you can become an Associate Android Developer, Tensorflow Developer, Professional Cloud Architect, Professional Cloud Engineer.
They have a solid curriculum that will give you an in-depth understanding and hands-on experience in these Hi-Tech skills.
Recruiters are always all overlooking hiring Google Certified Developers. We recommend you take these rigorous courses if you want to be the best around the block.
See Also: Digital Marketing: 20 Things You Should Know as a Beginner
7. Treehouse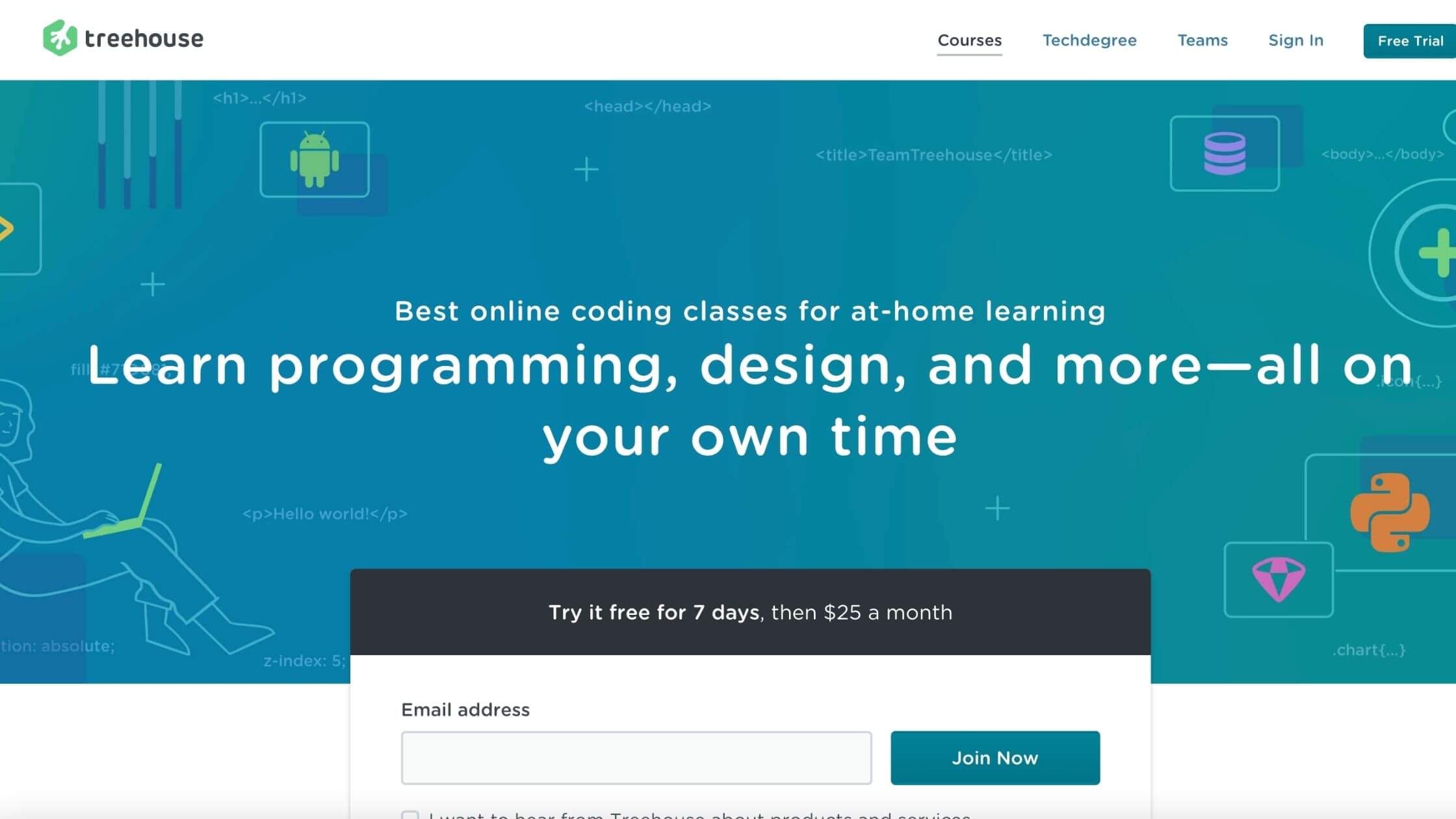 Treehouse is the best place to start if you want to learn programming, design, or software engineering. And there is no compulsion concerning the time to finish.
Whether you're a beginner or an intermediate, there are expert-led tutorials that will take you through the technicalities with a do-it-yourself pattern.
Their curriculum has been broken down into digestible bits and easier assimilation. Also, they are one-step-before-the-order.
With Treehouse, you'll be abreast of not only the fundamentals, but the industry best practices of whatever you're learning.
At each point, there are also puzzles, quizzes, and not-too-hard assessments that will prepare you for the next modules.
The beauty of Treehouse transcends the aforementioned. It's a lively community of techies who are ready to network with themselves and build together. Moreover, there are always engaging activities to keep everyone on their toes – like 100-days of Code.
8. EdX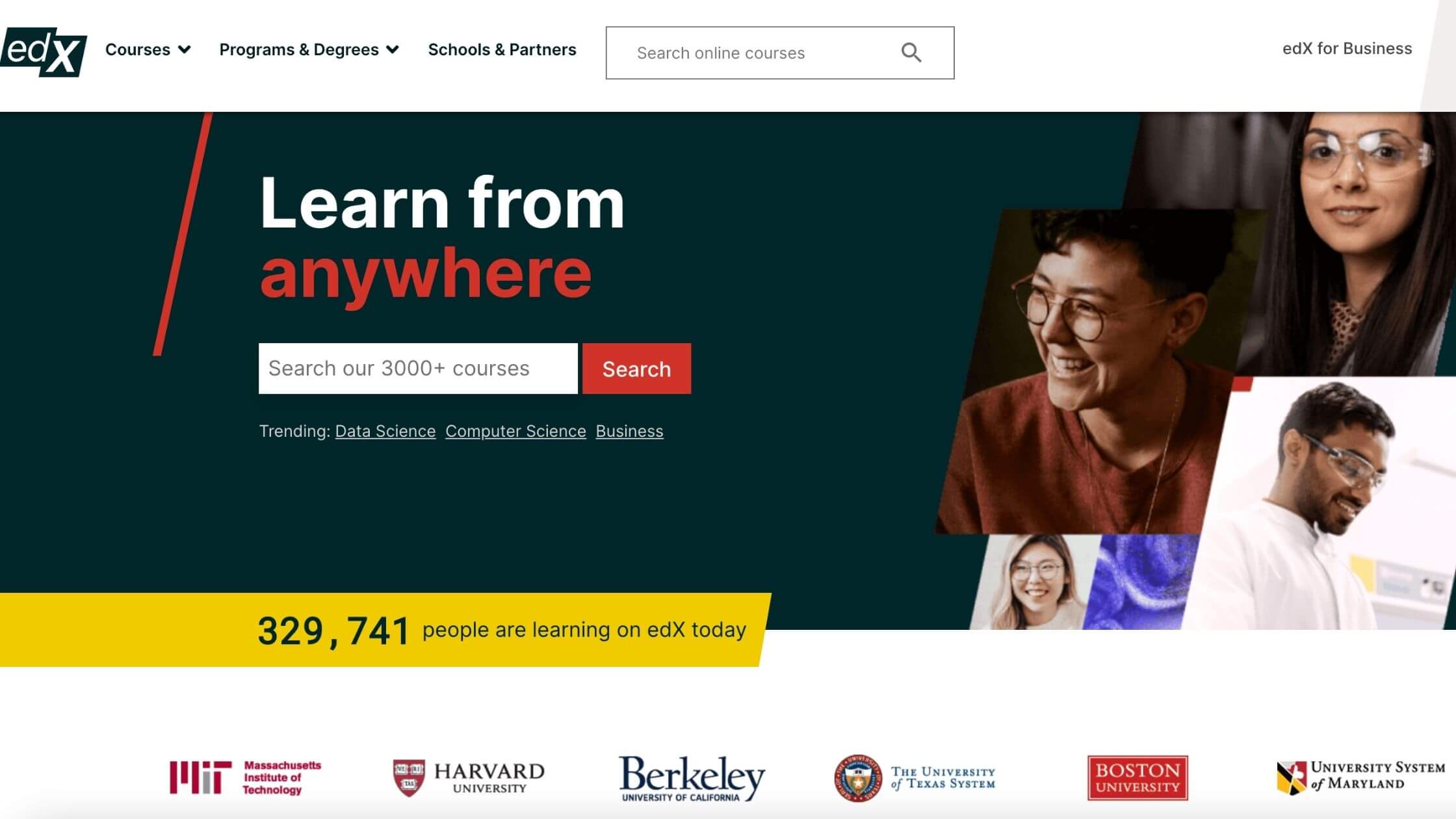 If you're looking for an online course platform that numerous reputable Universities are backing up, then you should sign-up at Edx.
Universities like Berkeley, Massachusetts Institute of Technology, Harvard, Boston, and the University of Texas are validating Edx. Therefore, whatever they teach you in any Edx course is world-class.
They have five-course categories: Data Science, Computer Science, Business, Healthcare, and Design. All these categories of courses have different subsets underneath each of them. So just choose the particular one that suits you.
As one of the best online learning platforms, Edx has over 500,000 graduates in different nations of the world. And almost all of them are giving positive and impactful reviews.
They have almost 3000+ courses.
9. Digemy
Digemy is a global award-winning ed-tech software solution. It's one of the best online learning platforms anyone can consider.
Ideally, they help online course creators with extensive content research, product research, and market survey.
It doesn't end there, they help them with the ideation and implementation.
Whatever state your online course is, Digemy will fine-tune it with the necessary graphics, illustration, and voiceover to deliver a top-notch course.
On the other hand, a learner will gain a lot from Digemy because it's a gathering of the best minds in the industry. 
They furnish you with the requisite knowledge you'll need to ace your skills.
See Also: How to Build a Successful Copywriting Business as a Beginner
10. iSpring Learn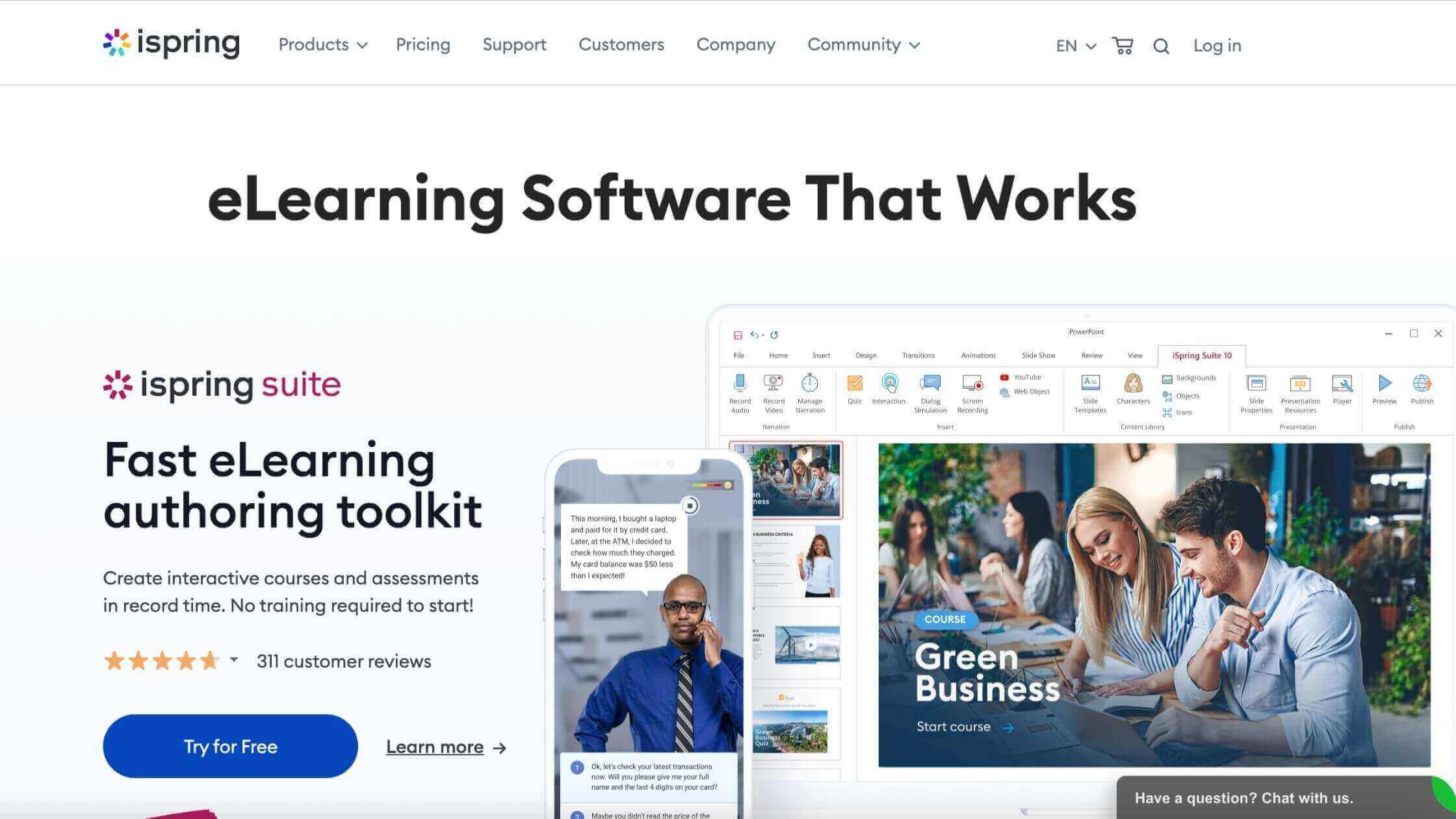 This is a large bandwidth software solution for course creators.
If you are an established course creator or you have large followership, then you should consider using iSpring Learn. It's one of the best around.
This is all you have to do:
First, create your content. They help you with neither creation nor polishing. That's the homework you should have done as a creator.
Second, you'll now upload each of those content into the database on your dashboard. That's the way you build your iSpring portfolio.
After that, you can now assign your courses that suit the demand of each of your students.
11. Moodle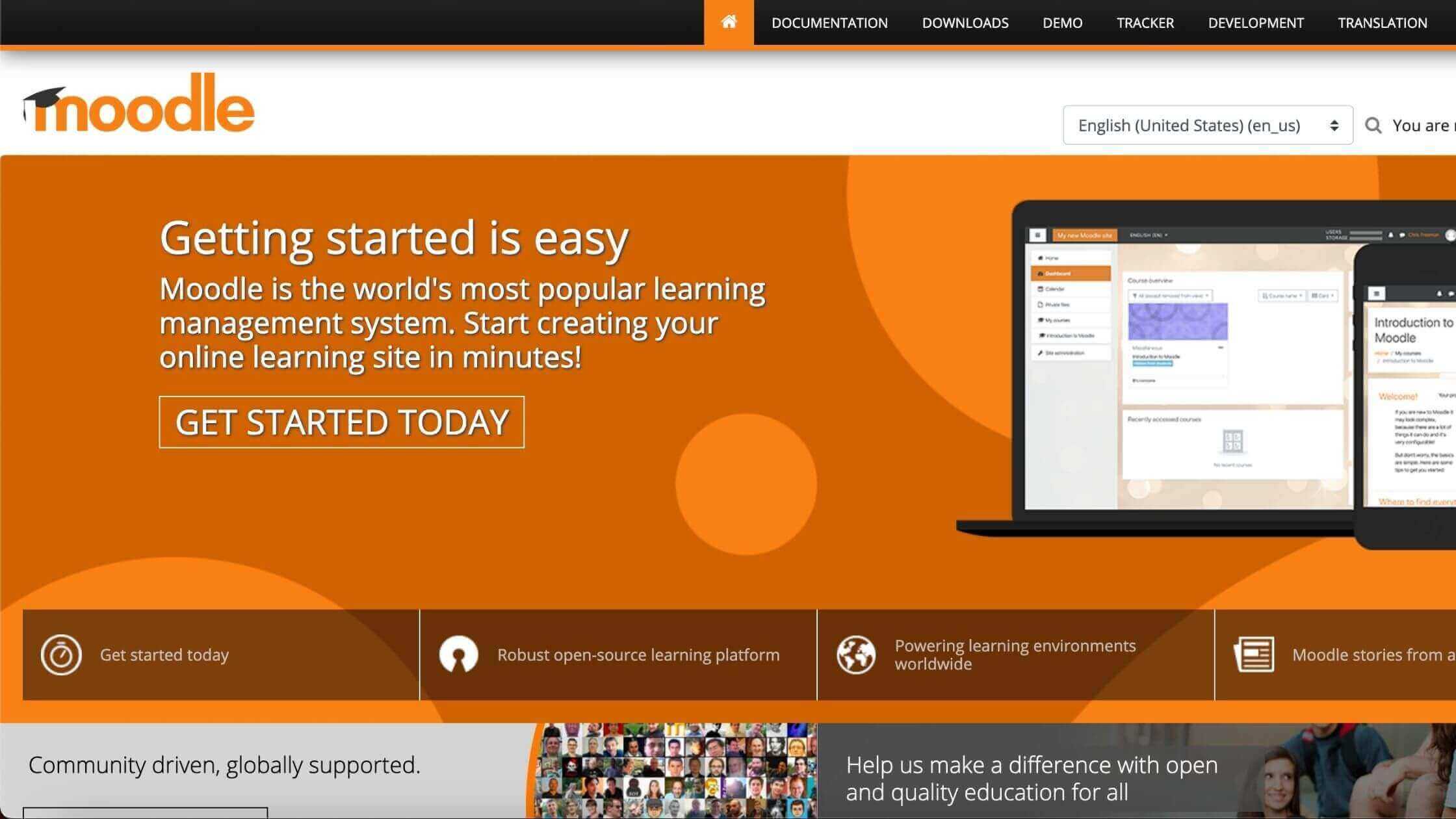 Moodle is one of the online course management systems. In other words, it's only useful to course creators. 
Many people find it hard when they want to create courses on their areas of expertise. Most of these mistakes they make are always because they're not used to the technicalities of course creation.
Here is the gap that Moodle is filling nowadays.
Now, you can manage your courses by yourself and measure the analytics to see what and what is not doing well.
It is also integrated.
So when people buy your course on the website, you receive the debit alert immediately.
12. WizIQ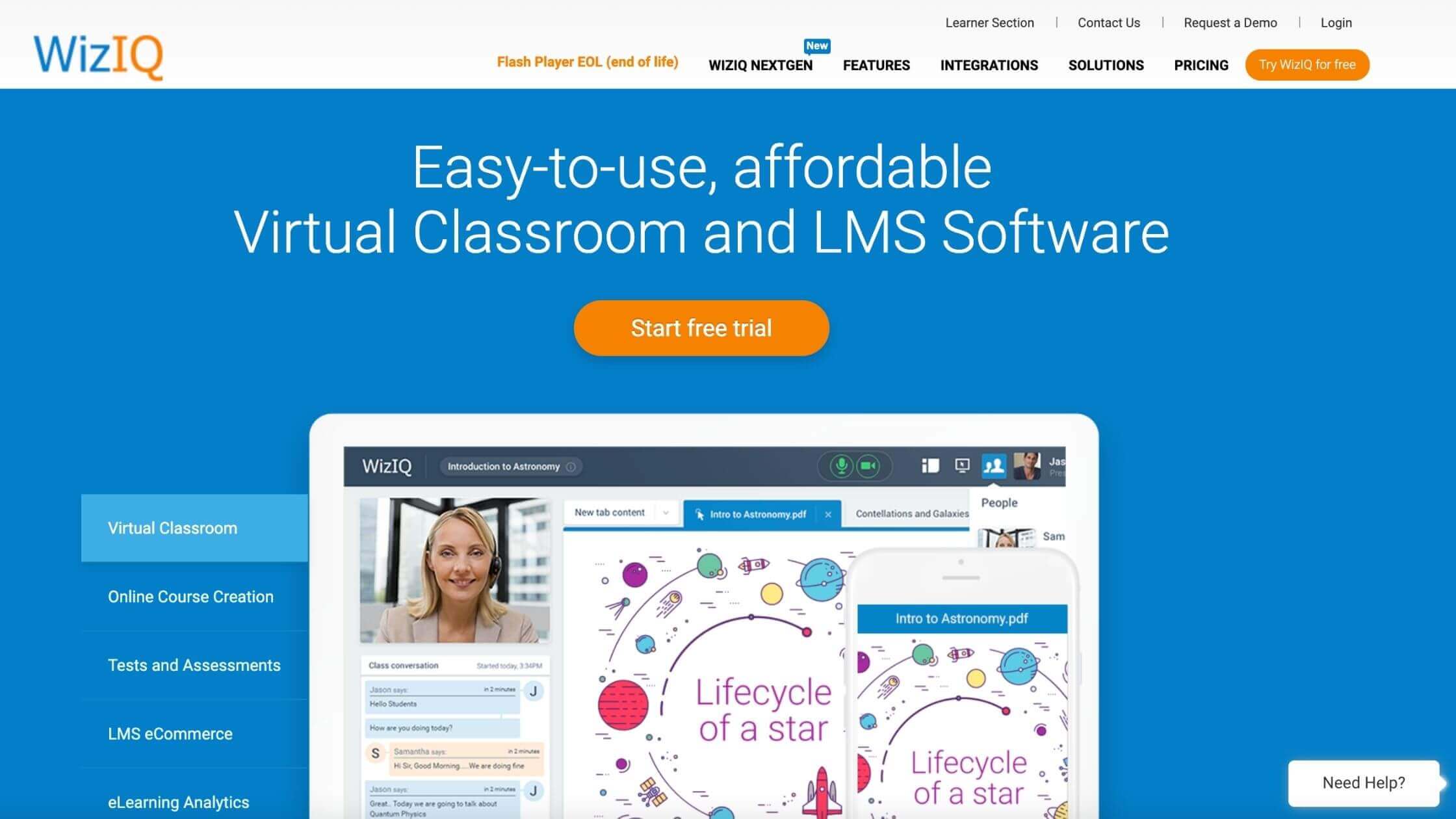 For you as a course creator, WizIQ is a SaaS that we recommend you to partner with. 
Foremost, they will help you with the creation of your online course. Here, they'll help you to add the necessary illustration, graphics, and enhancement of pictorial quality to make it world-class.
Then WizIQ will go a step further to broadcast and market your course to your ideal audience.
They will carry out marketing campaigns that will make people see the necessity to enroll in your course.
With this, you'll have a passive income source through these courses.
It suffices to also say that you can personalize your WizIQ with your brand identity so your students can feel at home.
See Also: 15 Successful Twitter Marketing Strategies That Actually Work
13. Codecademy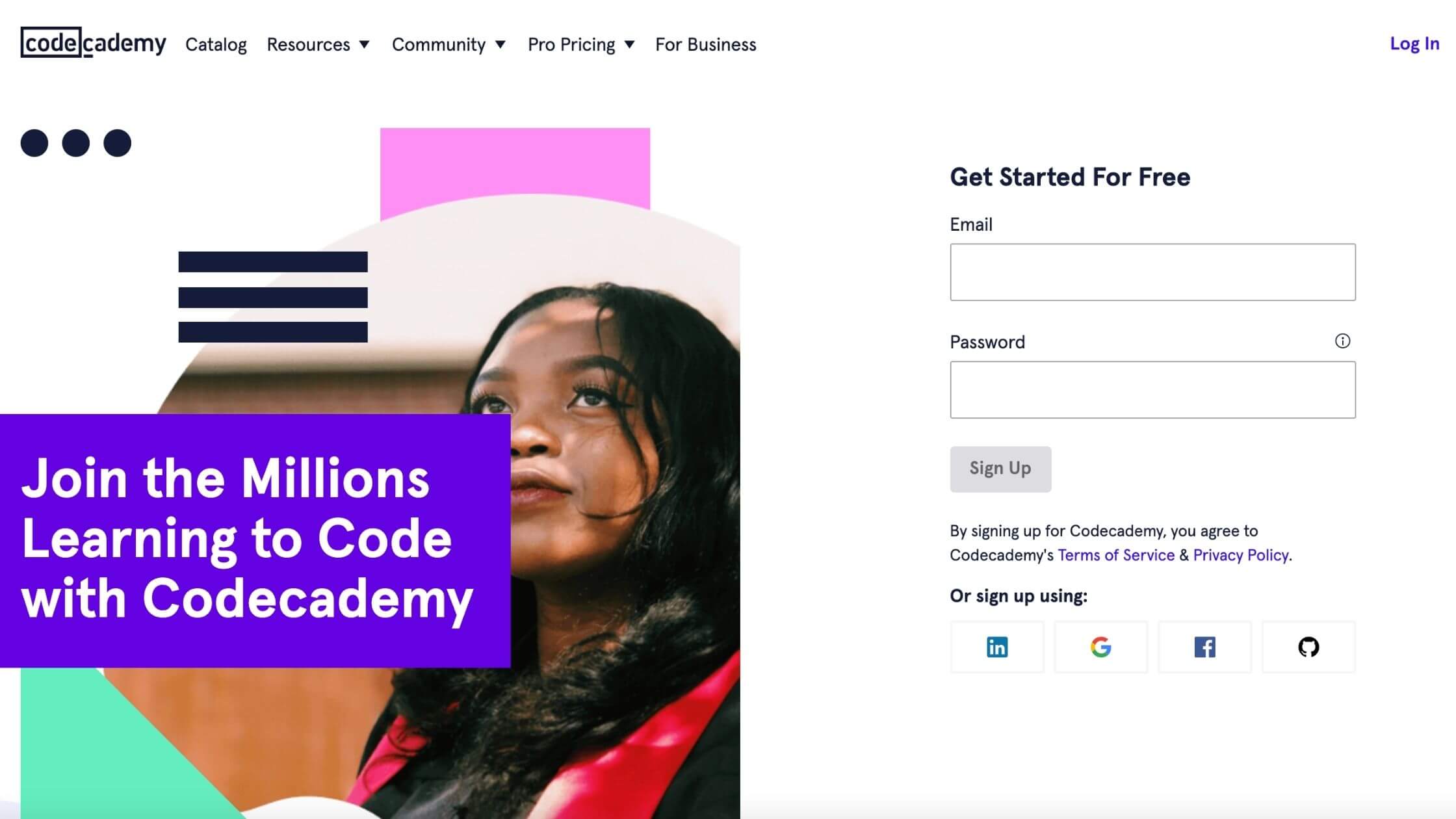 As the name sounds, Codecademy is an online school where you can take several courses on programming. 
The tech field is quite wide, hence the reason they're only focused on coding as against other specialties in tech.
Just like Solo Learn, Code Academy is such a resourceful place to learn different programming languages in actionable ways.
Even if you don't know where to start, there's a perfect entry for you.
What area of programming do you want to specialize in? The Code Academy offers HTML, CSS, Java, SQL, and Python in detail.
Moreover, they teach in easy-to-understand and actionable steps.
14. Kajabi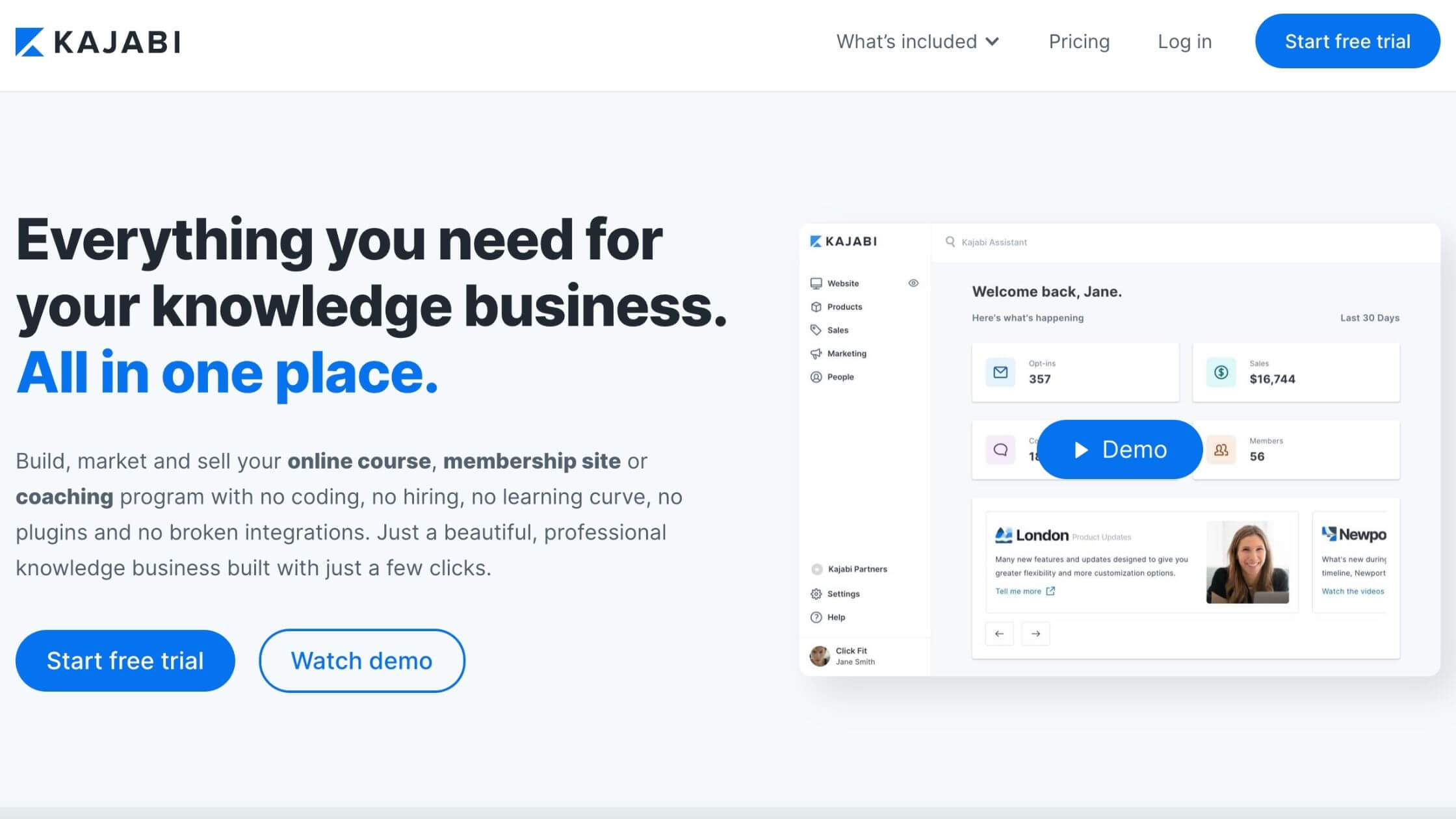 Perhaps you're an expert in a particular field or skill and you want to create the course. Kajabi is the perfect online course platform for you.
Several course creators have used Kajabi to create their courses. It is the resource software that most people always recommend.
One of the distinguishing features of it is that you don't need the knowledge of coding to set it up because not everyone is tech-inclined.
With Kajabi, you can build and market your course.
You can also create a model where your subscribers can buy your courses and even subscribe to more.
15. OpenSesame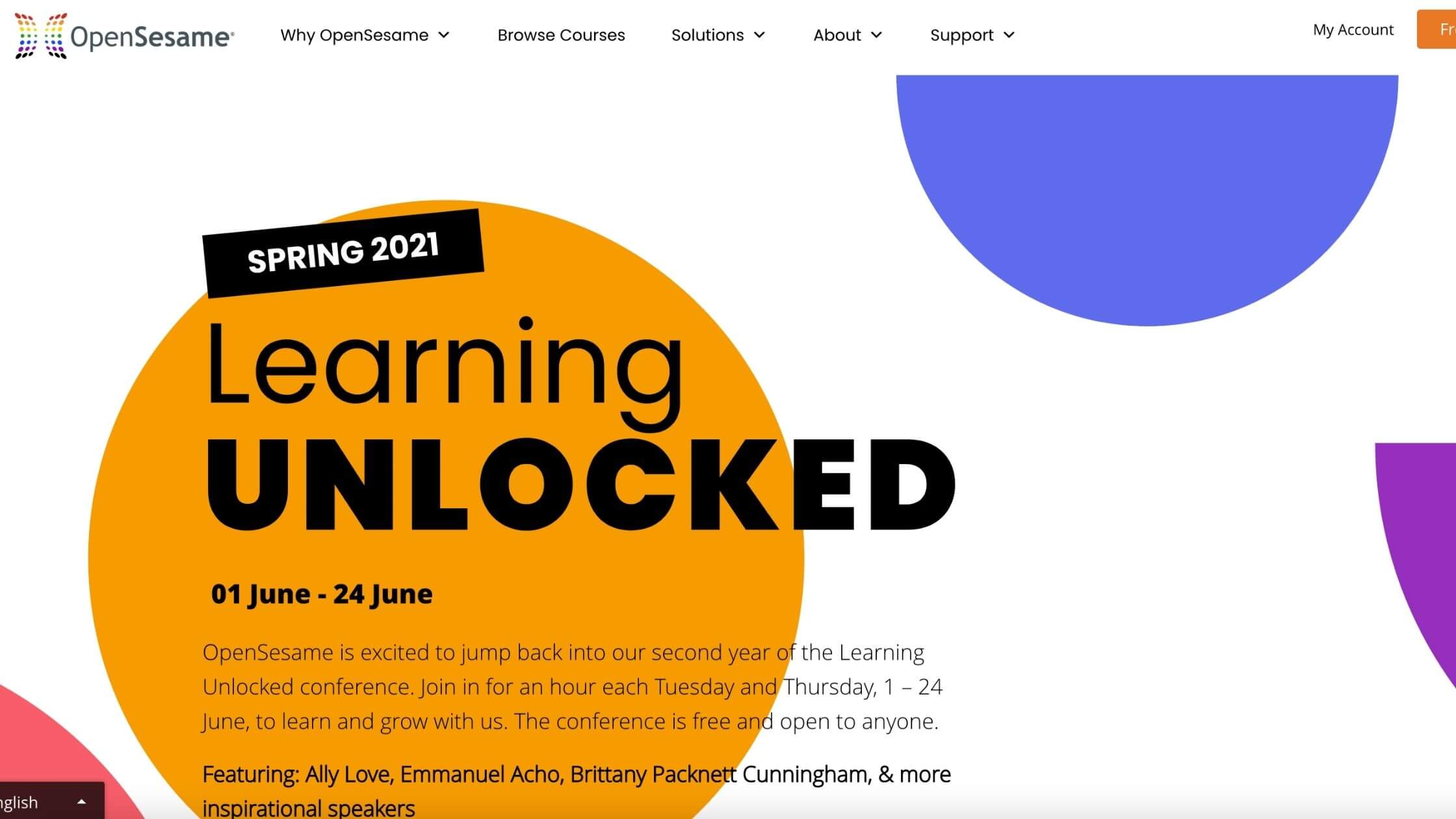 Established in the year 2011 in Oregon, OpenSesame boasts more than 500,000 students who are doing well in their respective fields.
Most of OpenSesame past students often come back for more programs; such an amazing customer retention rate is a good pointer to the quality service they provide.
As one of the best online learning platforms, they provide different software solutions that suit each of their clients: by industry and by category.
Concerning industries, they provide mass or in-house training for the departments of their company clients.
This form of service includes training and gives their technical team hands-on training.
Individuals can also learn from OpenSesame. They teach mostly technical software engineering roles.
If you've been considering whether or not to do that, you can sign up at OpenSesame.
See Also: How to Increase Facebook Post Engagement Really Fast
16. Fiverr Learning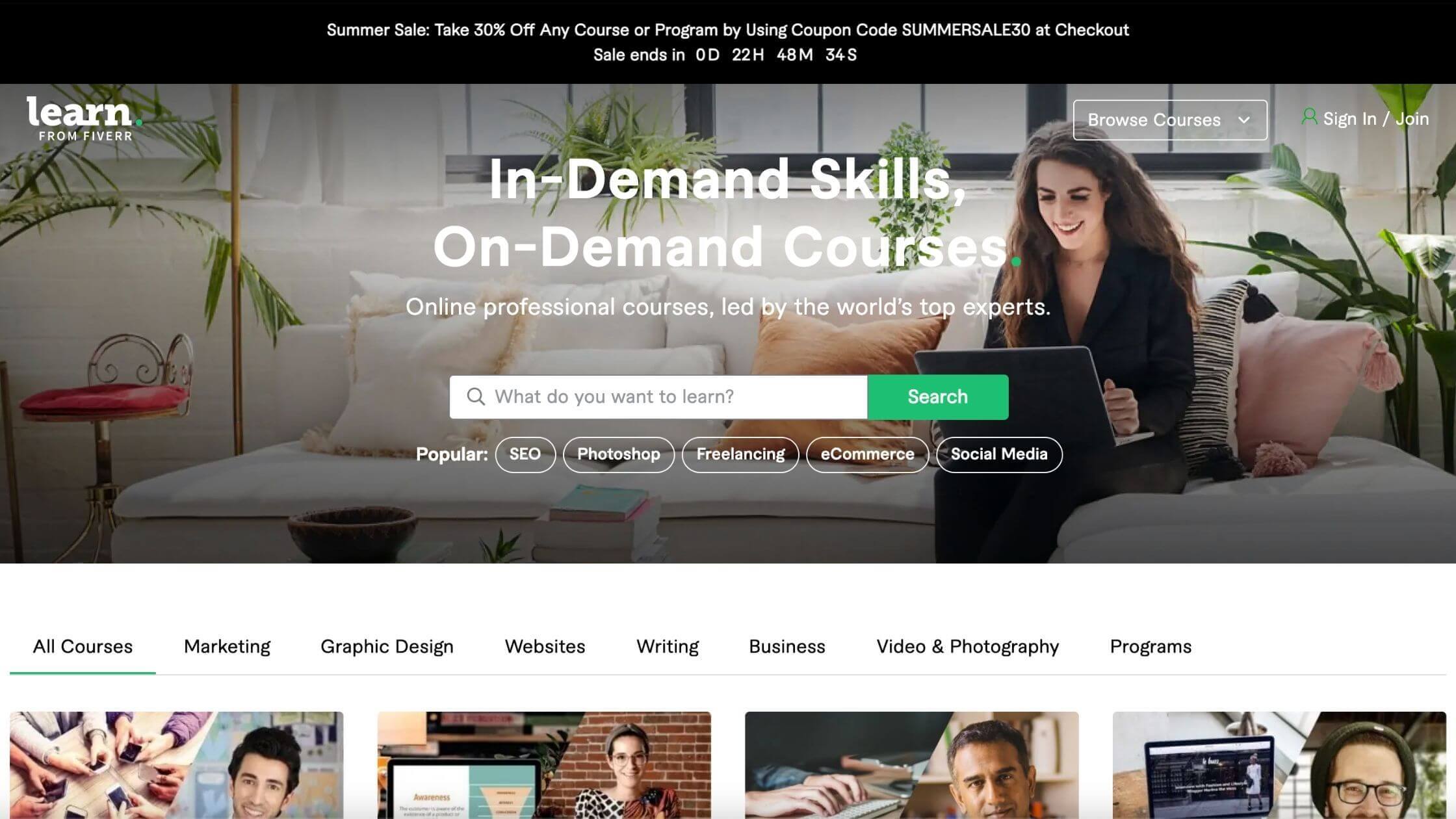 Fiverr is a popular online talent marketplace where you can hire different freelancers to work on your projects. Today, Fiverr is always among the first four best freelancing platforms.
However, there is one aspect of Fiverr that most people are not aware of, and some don't always explore early.
Can you guess? That's Fiverr Learning.
For all the services that freelancers render on Fiverr, there are corresponding courses to help them deliver more quality services.
Most times, people who have freelanced for a long while—rendering different services—on Fiverr are the ones who always create these courses. To a large extent, these online courses are worth every penny spent.
Is Fiverr Learning only for freelancers to learn? The answer is a beautiful NO.
It doesn't matter, you can take several courses that interest you there. Examples of those courses are Media Production, Content Creation, Marketing, and Personal Coaching to mention only a few.
17. Solo Learn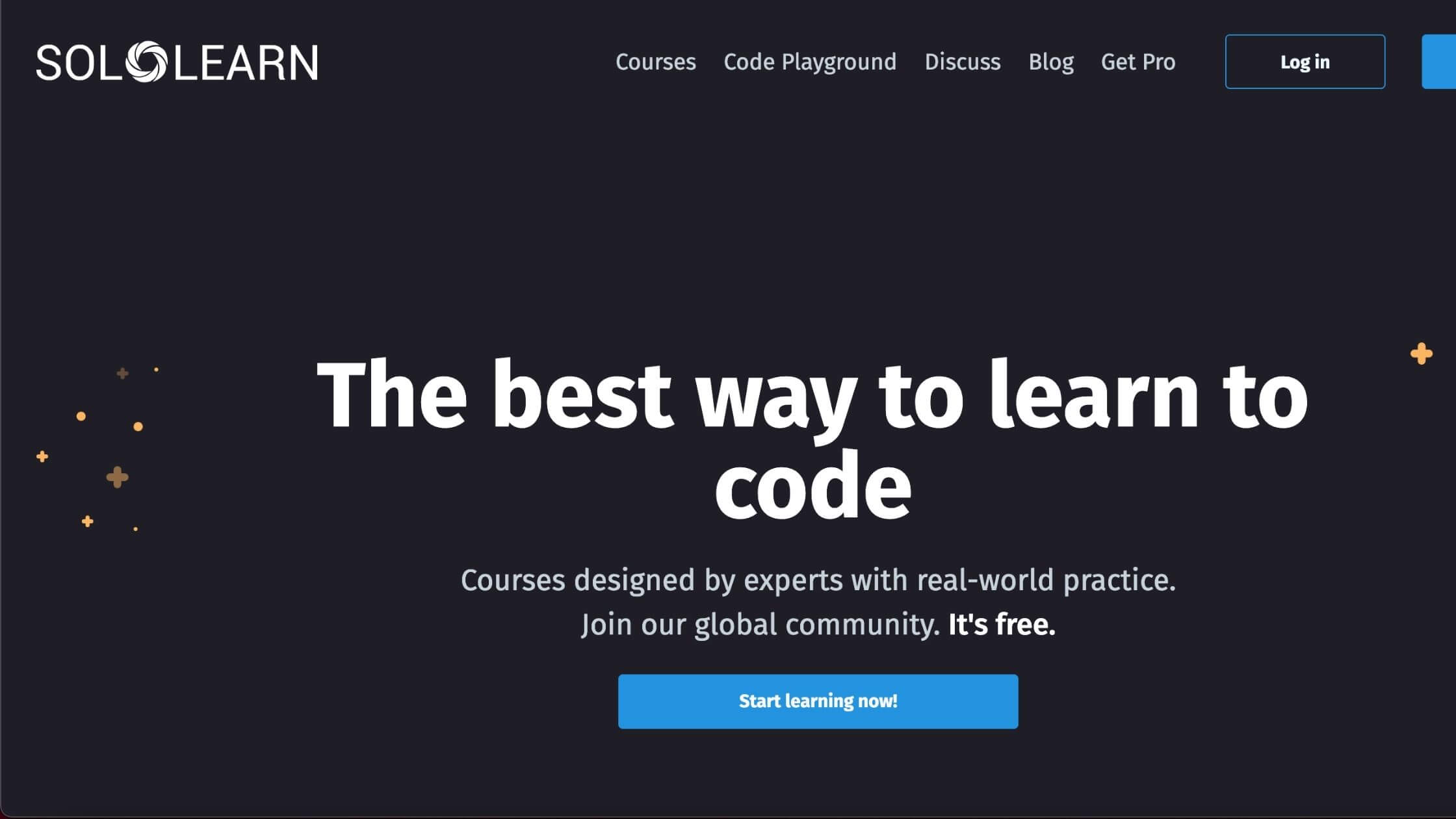 Technical skills are one of the crazy in-demand roles today. And Solo Learn is here to fill that gap.
Have you ever wanted to learn pure programming languages? You can start your memorable journey at Solo Learn.
Don't worry about whether or not you have the requisite experience. The instructors at Solo Learn to teach with the interests of everyone at heart; they'll carry you along.
The realist approach of writing and implementing those codes yourself will drive out the genius in you. Moreover, they have simplified everything for your consumption; with no ambiguity or complexities.
The curricula are step-by-step and you can keep progressing at your pace; whatever your assimilation rate. That sounds great, right?
At the end of the day, you'll get a valid certification that you can share with everyone – LinkedIn connections, Twitter, and your Curriculum Vitae. 
One more thing, Solo Learn is completely FREE; unless you want to upgrade to pro for some additional benefits.
18. Pluralsight
With its headquarters in Utah, Pluralsight has more than 1700 employees and they remain one of the best online learning platforms.
Pluralsight works with the vision of leveraging technology to communicate pieces of information to enhance the progress and productivity of the team in any workplace.
They have partnered with several big gamers like Adobe, Stack Overflow, Oracle, and Google to mention only a few.
It's not only individuals who can learn on Pluralsight; the scope is beyond that. They also help startups and firms to train their staffers with certain essential digital skills.
If you want to be very good in software engineering, design, and marketing; Pluralsight is your best plug.
See Also: Top 30 Best Digital Marketing Certifications Worth Your Money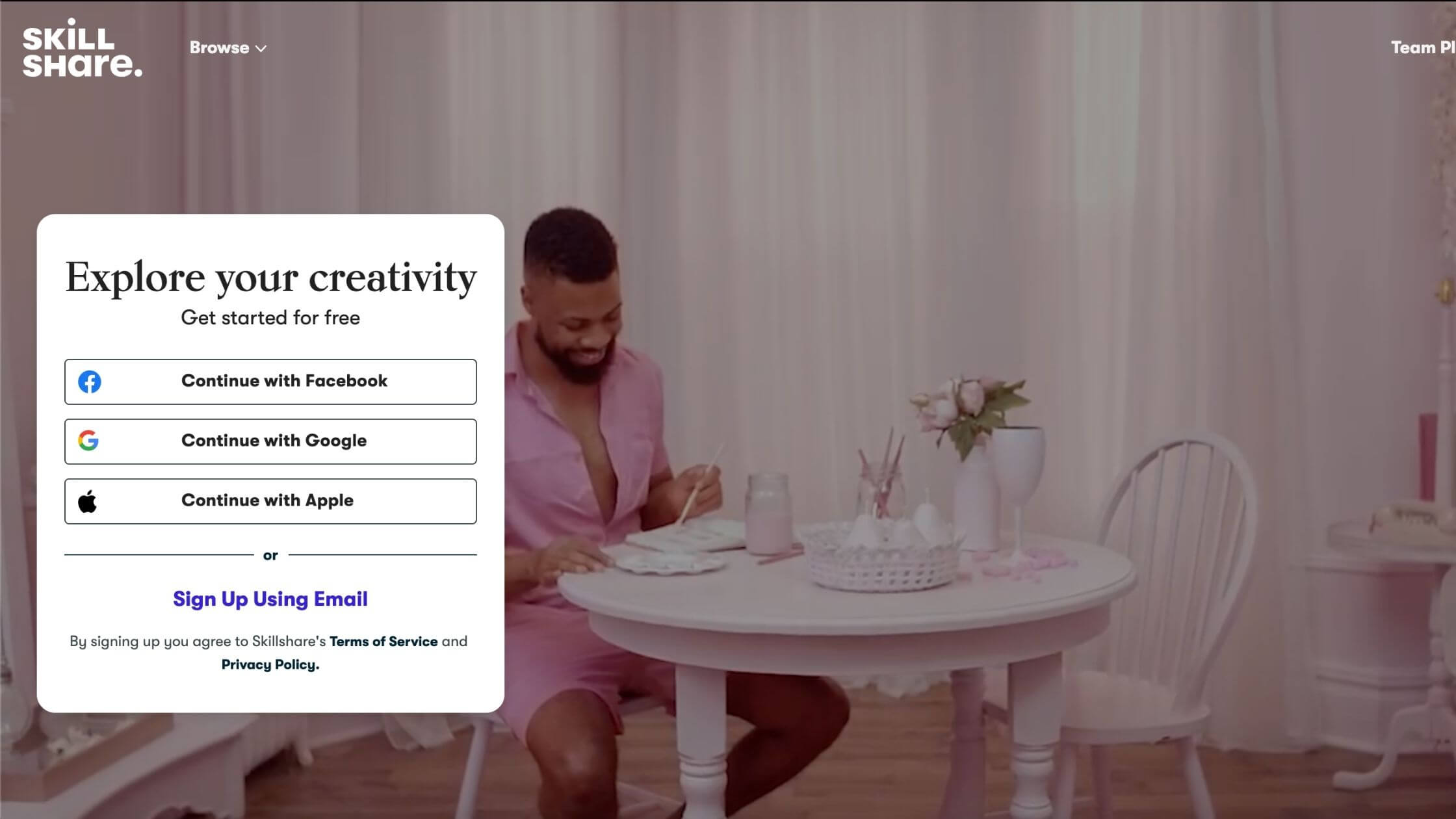 Do you want to level up your magic? Skillshare is there for you.
It is an online course platform where creators get to teach you about mistakes, journeys, hacks, and the technical knowledge that relates to your field.
Skillshare doesn't allow just anybody to share their skills on their platform, they vet it to make sure that it stands out and provides ingenious value.
When you signup at Skillshare, you can have a safe assumption of learning from the best of the best.
They have six categories of online courses that they teach: Animation, Design, Illustration, Lifestyle, Photography & Videography, Business, and Writing.
We recommend Skillshare mainly for people with an interest in designing and creating art.
20. Khan Academy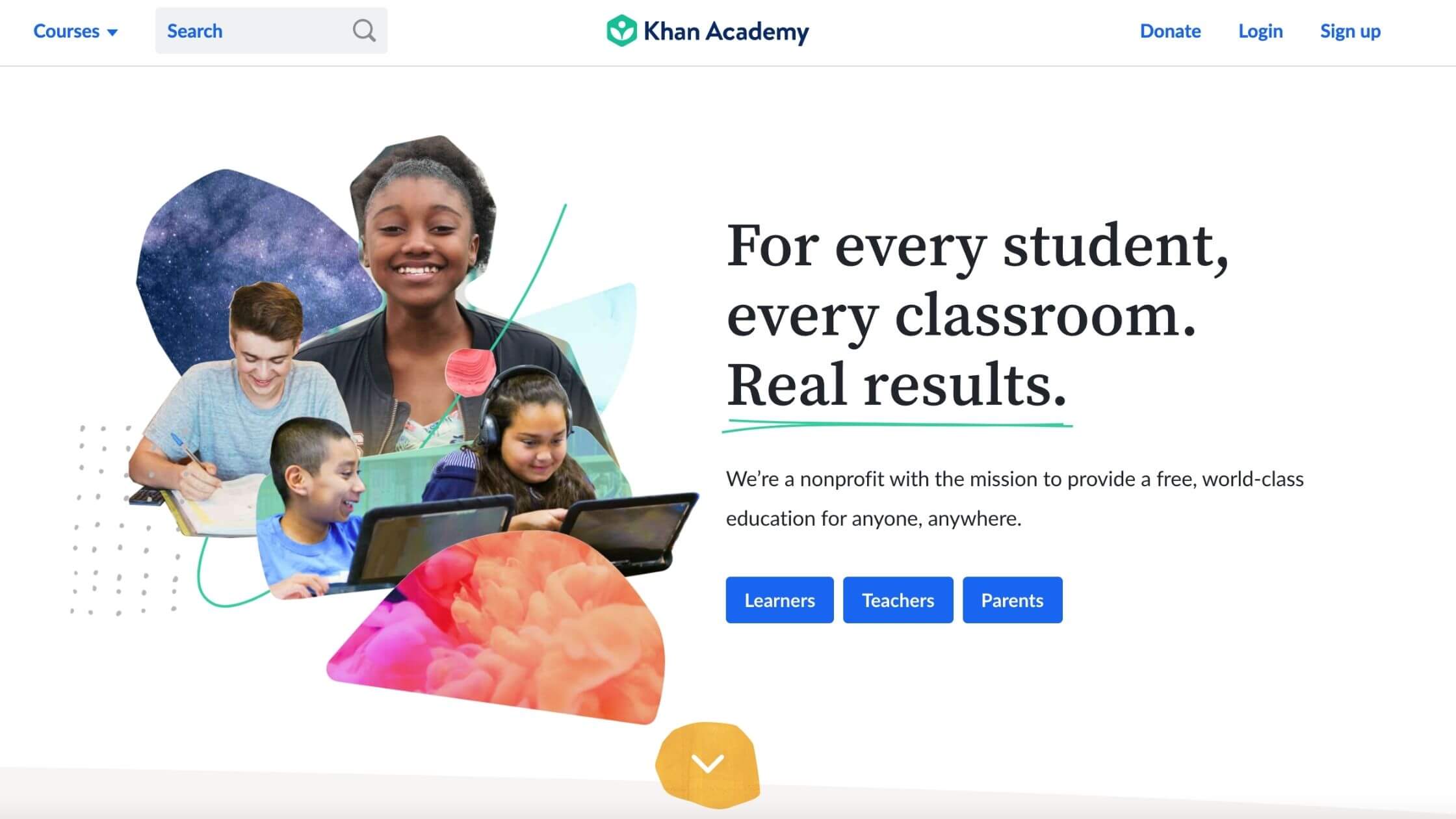 Khan academy is a non-profit organization that trains people's digital services for free. It's the favourite of teachers, students, and even parents.
They had been the go-to platform of almost every student during the Covid-19 lockdown. In a way, the lockdown brought Khan academy to the limelight.
Since Khan Academy was for students who have peculiarities, it's not made with a one-size-fits-all approach. Instead, it comes with a personalized approach.
Each student is taught about their assimilation rate.  They learn and practice at their own pace. With that, there will be efficient learning.
Furthermore, experts have vetted all content on Khan. Its richness of it speaks for itself.
See Also: Top 15 Essential Digital Marketing Skills to Acquire
21. Coursera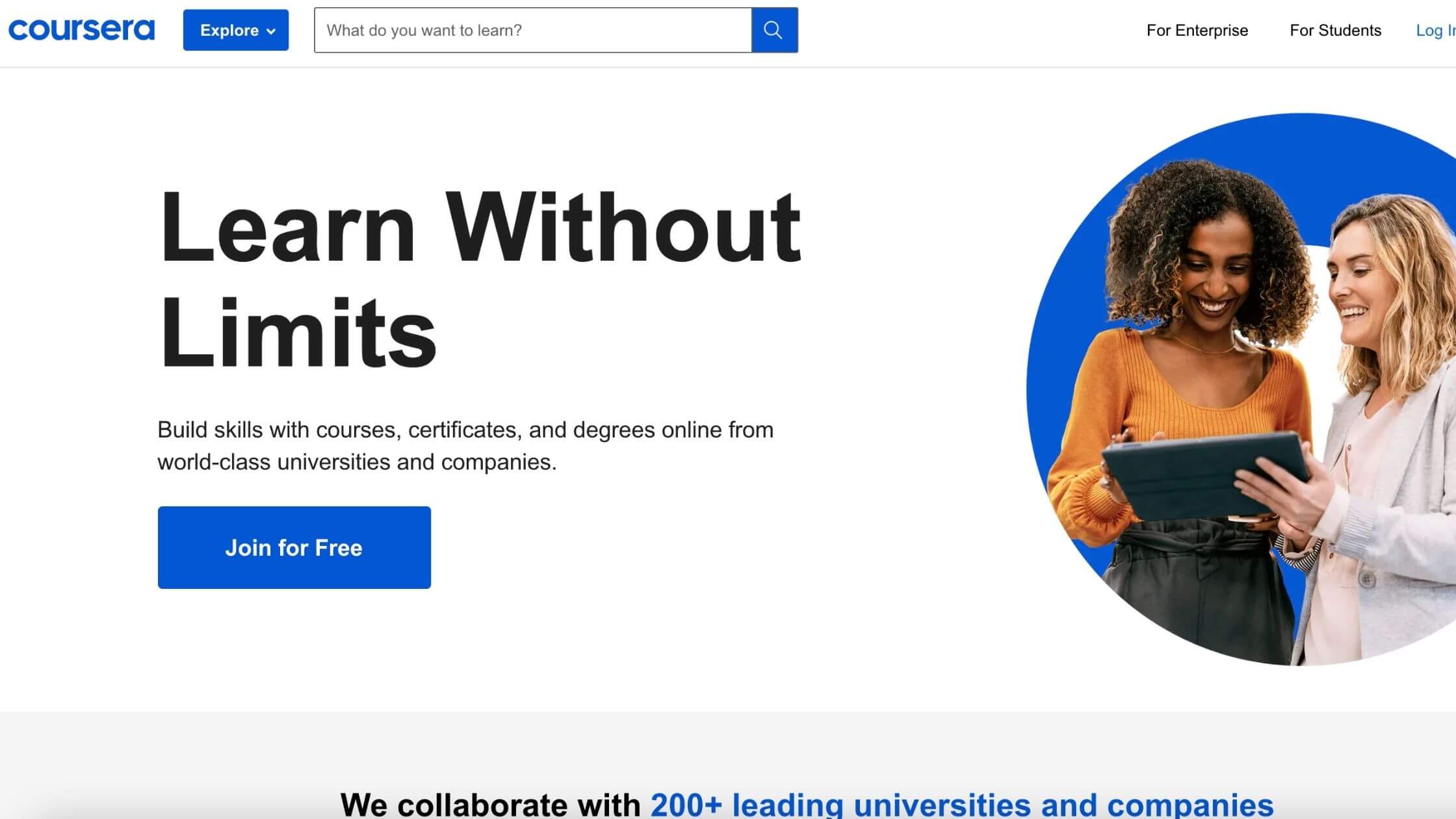 Coursera is perhaps the most popular online course platform. And we recommend it for everyone – for both course creators and learners.
They have credible affiliations with over 200 popular Universities and companies throughout the world; especially the University of California, Davis.
Coursera offers a wide range of training on Design, Coding, Marketing, Writing, SEO, Soft Skills, and Languages. They are the go-to of anyone who wants to learn something substantial online.
It's easier for students because there is a detailed curricula journey that takes such a student through a funnel of a sound education in a particular niche.
There are also assessments to be sure of the latter's comprehension.
Although there are free hands-on Coursera courses, most of them are paid ones. However, you can apply for financial aid if you would like to get everything for free.
Conclusion
We have listed the 21 best online learning platforms above. Which one among them resonates with you?
If you have been passionate about taking online courses, we are sure that you have seen one or two that have struck some chords in your heart.
On the other hand, the course content creators should have also seen the peculiarities of each course platform and the best ones for you to market your knowledge. For instance, you don't sell a crypto trading course in places like SoloLearn.
Be that as it may, it's important to note that these platforms vary in delivery, and you should just go with the ones you like best. We wish you well on your online course journey.
Also Read: