Starting a Digital Marketing Career can be a difficult task especially as a beginner.
However, having a clear understanding of what exactly digital marketing is and how it aligns with your career or financial goal is vital.
As a digital marketer, there is no limit as to what you can achieve. But you have to put in the work.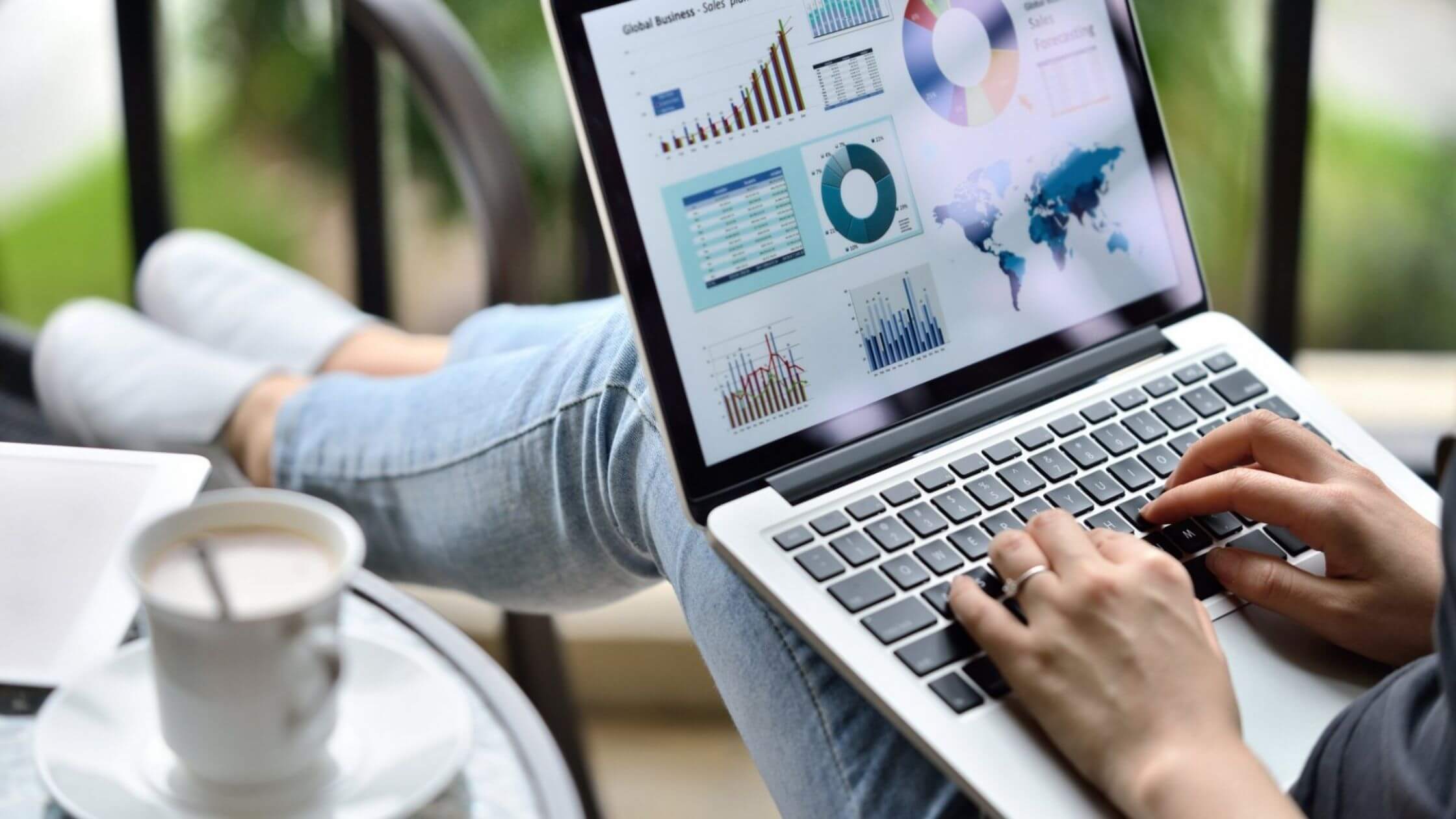 Anyone can become a digital marketer but not everyone succeeds at it. Nevertheless, there is a thin line between the successful digital marketer and the unsuccessful one.
In the article, you will get to discover the 20 things in digital marketing you should know as a beginner.
Besides, this will also help you stand tall as an authority in the industry and generate passive income.
See Also: Top 30 Best Digital Marketing Certifications Worth Your Money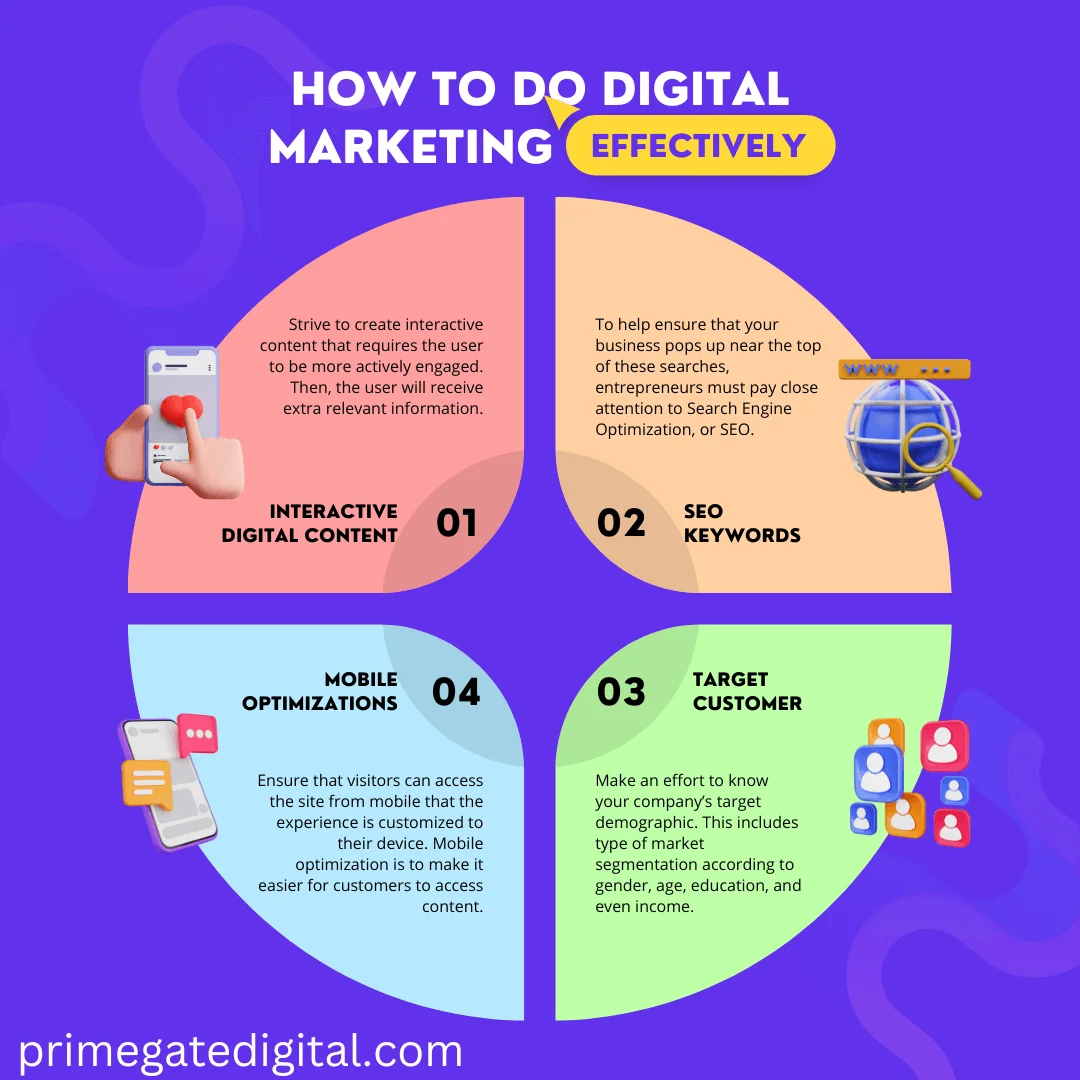 Digital Marketing as a Beginner: 20 Things You Should Know
1. What Exactly is Digital Marketing?
Digital marketing, also called online marketing, is a component of marketing. It is therefore marketing aimed at the promotion of brands to connect with prospective customers. This is achieved through the use of the internet and other kinds of digital communication.
This includes not only social media, email, SEO, blogging and web-based advertising, but also multimedia messages and text as a marketing channel.
2. How Does Digital Marketing Work?
Digital marketing deploys different marketing strategies to achieve one ultimate goal through various channels.
Think of digital marketing as a car, the strategies are the different parts of the car work together to make up the car. So, all parts from the engine to the tires and everything in between work for the car with one motive; to make the car move.

Similarly, all digital marketing strategies work together to drive traffic, create brand awareness and convert leads into loyal customers for the business.
See Also: How to Become a Virtual Assistant Without Experience
3. What are the Types of Digital Marketing?
Digital marketing can be broadly divided into 7 distinct categories. This includes Search Engine Optimization, Social Media Marketing, Email Marketing, Pay-per-Click, Content Marketing, Mobile Marketing as well as Marketing Analytics.
Also, you can become a digital marketing specialist in any of these categories of digital marketing.
4. What Skills do You Need for Digital Marketing?
The digital industry is broad, and it can be challenging to navigate especially for beginners or those looking to build a career in digital marketing.
So, how do you get up to speed, outsmart the competition and fast-track your way up the marketing ladder?
Here are the digital marketing skills you need to succeed as a digital marketer:
Search Engine Optimisation (SEO)

Search Engine Marketing (SEM)

Email Marketing

Social Media Marketing

Mobile Marketing

Video Marketing

Web Data Analytics

Brand Story Telling

Content Writing

Affiliate Marketing

UI/UX Design Skills

Digital Marketing Automation

Web Design

Graphic Design Skill

Influencer Marketing
Additionally, you don't need to gain mastery of all these digital marketing skills as a beginner. Understand which of these skills you are passionate about and build your strength about it.
See Also: How to Start a Blog and Make Money Online as a Beginner
5. How Effective is Digital Marketing
Using a digital marketing technique is the most cost-effective means to promote your business. Also, with reference to digital marketing vs traditional marketing, the latter makes it almost impossible for small businesses to compete with larger businesses.
However, with digital marketing, this competition is almost irrelevant.
Consider this – a small business can gain visibility to over 1,000 targeted audiences for less than $3 by applying social media marketing.
While that same brand visibility via direct mail costs about $61 and via television ads costs about $27.
Also, traditional marketing techniques often come with different hidden costs. But the entire cost of digital marketing is the time investment.
6. Is Digital Marketing a Good Career Choice? 
The answer is YES!
Whether you are mastering the entrepreneurial process or learning the skills to become a successful freelancer or seeking a career path that is futuristic: Acquire Digital Marketing Skill!
Also, we recognise that job seekers need to know about the digital marketing career path.
They go to Google asking questions like –
Is digital marketing good for a career?

What are the career opportunities in digital marketing?

What are the salaries in Digital Marketing?

Are Digital Marketing Consultants still in high demand?

How can I become a highly paid Digital Marketing Consultant?
Perhaps, the essence of these is to know if it's really worth the effort, time and money to learn digital marketing.
7. How Much Can You Make in Digital Marketing?
Not all digital marketing roles are equal. Marketers with a diverse range of skills and work in 'manager positions' get paid more than digital marketing specialists.
The average salary for a digital marketer is between $40K and $97K a year.
Also, the remuneration of a digital marketer per job title is:
Junior Digital Marketing Professionals (zero experience) – $40K per annual

Digital Marketing Specialist (with 5 to 9 years of experience) – $55K per annual

The Digital Marketing Manager (with 10+ years of experience) – $97K per annual

Digital Marketing Freelancers – earns an hourly rate of between $50 – $200 per hour
Moreover, the more skilled you are in digital marketing, the more you can earn as a digital marketer.
See Also: How to Make More Money on Fiverr Doing Less
8. Is Digital Marketing in High Demand?
Digital positions in marketing are among the fastest-growing in the industry. With high demand for social media marketing jobs and skills rising at the highest rate.
Meanwhile, digital marketing specialist is among the top 10 most in-demand jobs according to LinkedIn. SEO is one of the most desired skills.
9. What is The Best Digital Marketing Course?
There are both free and paid digital marketing courses that you can register for. As a fresher in digital marketing or someone that desires to be up to speed with digital marketing trends, these courses can be handy.
Here are the best digital marketing courses to get started as a beginner digital marketer:
Google Analytics IQ Certification (Free)

Hootsuite Social Marketing Certification (Paid)

Google Ads Certification (Free)

HubSpot Content Marketing Certification (Free)

Digital Garage: Fundamentals of Digital Marketing Certification (Free)

YouTube Certification (Free)

HubSpot Inbound Marketing Certification (Free)

Facebook Blueprint Certification (Paid)

Stanford University's Machine Learning Certification (Free)

DMI: Certified Digital Marketing Certifications (Paid)
Also, this training does not only take place online. But online as well.
10. How Much Does a Digital Marketing Course Cost?
As per my research and experience, the average fee for a complete digital marketing course is around $650 – $1500. However, there are some digital marketing institutes offering digital marketing courses for only $500.
Moreover, this does not rule out the fact that there are some free online digital marketing training that you can register for to acquire digital marketing skills as a beginner.
11. Why Do Small Businesses Need Digital Marketing?
Digital marketing enables small business owners to engage with existing customers online. And at the same time, make it easier for them to reach out to potential customers who are most likely to be interested in their products and services.
Also, everything about digital marketing is measurable and that makes it a highly effective marketing tactic for small business to compete with big brands.
See Also: 5 Powerful Ways to Attract Free Traffic to Your Blog Posts
12. What Does a Digital Marketer Do?
Digital marketers are responsible for developing, implementing and managing marketing campaigns that create brand awareness and generate leads via all online channels. This includes both free and paid — that is available to the brand.
These channels include the company's own website, social media, search engine rankings, display advertising, email, and the company's blog.
As a  digital marketer you:
Create a digital marketing plan for the company

Come up with a monthly campaign

Track, monitor and optimize campaigns

Create monthly reports and recommendations

Also, work closely with the sales team.
Additionally, the smartest of digital marketers are not those that know digital marketing terminologies. But those that understand the best tools to use at every point in time.
13. Digital Marketing vs. Traditional Marketing: What's the Difference?
The major difference between digital and traditional marketing is the channel of communication through which an audience finds a brand's marketing message.
While traditional marketing deploys traditional media like newspapers and magazines, digital marketing works with digital media, such as websites and social media.
Also, traditional marketing cannot be tracked and measured this is possible with digital marketing.
See Also: How to Make Money on Instagram Without Followers
14. How Long Does it Take to Become a Digital Marketer?
Based on your current work experience, you may be able to acquire the required skills you need to become a successful Digital Marketer in as little as 12 weeks. 
However, mastering the skills and techniques—especially soft skills acquired on the job like communication and leadership —may demand years.
15. How Can Digital Marketing Help Your Business Grow?
Digital marketing generates a constant flow of targeted traffic that eventually convert into leads and sales.
Besides, it helps your business make use of marketing tactics and strategies that will not only bring more traffic to your business but quality traffic that is engaging and also convert to sales.
Also, with digital marketing, businesses are able to create top-of-the-mind awareness with their customers.
See Also: Dropshipping Business: 10 Profitable Hacks for Beginners
16. Is Digital Marketing  Stressful?
Every digital marketer gets baggage of stress. But it comes in various forms, brought about by different causes. End-goal is digital marketers find it difficult to create successful campaigns, generate quality traffic, and drive conversion.
Hence, such unpleasant times can result in losing the edge for digital marketers.
17. What is SEO in Digital Marketing?
SEO is the abbreviation for Search Engine Optimization. It is, therefore, the process of enhancing the amount and quality of traffic to your brand website via non-paid medium (known as organic) search engine results.
Besides, search is one of the foremost ways in which people find content online. Hence, a higher ranking in search engines can bring about an increase in web traffic.
Additionally, SEO results do not happen immediately. But can take 3-6 months for you to start seeing results. Hence, as an SEO specialist, your core skill is consistency, patience and analytics.
See Also: Best 15 Free SEO Tools to Boost Your Website Ranking
18. Can You Get a Job with a Digital Marketing Certificate?
Most digital marketing certification courses develop a distinct skill set, such as social media marketing, SEO, PPC, content marketing, or web analytics. Also, each of these digital marketing skill sets integrates into job roles that are in high demand.
Hence, that's where the practical knowledge acquired from a professional certification in digital marketing such as Pay Per Click (PPC) and Search Engine Marketing (SEM) comes in handy.
19. What is the Eligibility for Digital Marketing?
To become a digital marketer, there is no degree required. But you need the will and time to put into practice all that you will learn from the digital marketing course as a beginner.
As an aspiring digital marketer, you also need to put in the effort that is required to become a successful digital marketer.
See Also: How to Build a Successful Copywriting Business as a Beginner
20. What Makes a Good Digital Marketer?
The best digital marketers are not only creative and analytical but also have a balanced strategy, as well as act and think independently.
Additionally, they build a digital strategy that aligns with the overall business objectives. This also engages their target audiences with creative campaigns.
Conclusion
Lastly, digital marketing is really interesting with the right skills and knowledge. As a beginner in digital marketing, you need the skills, tools and the right network.
Hence, this will keep you up to speed with the trend in the digital marketing industry. Besides that, the right mindset.
We hope this article has helped you in answering some questions in digital marketing as well as offered you insight on how to get started. Kindly share this with someone that might need this as well.