There a quite a number of legit passive income ideas in Nigeria that can generate another stream of income while keeping the 9-5 gig.
With passive income, you can make money even as you maintain your primary job, or if you're able to successfully build a sustainable stream of passive income, you might sack your boss.
Either way, a passive income offers you additional security.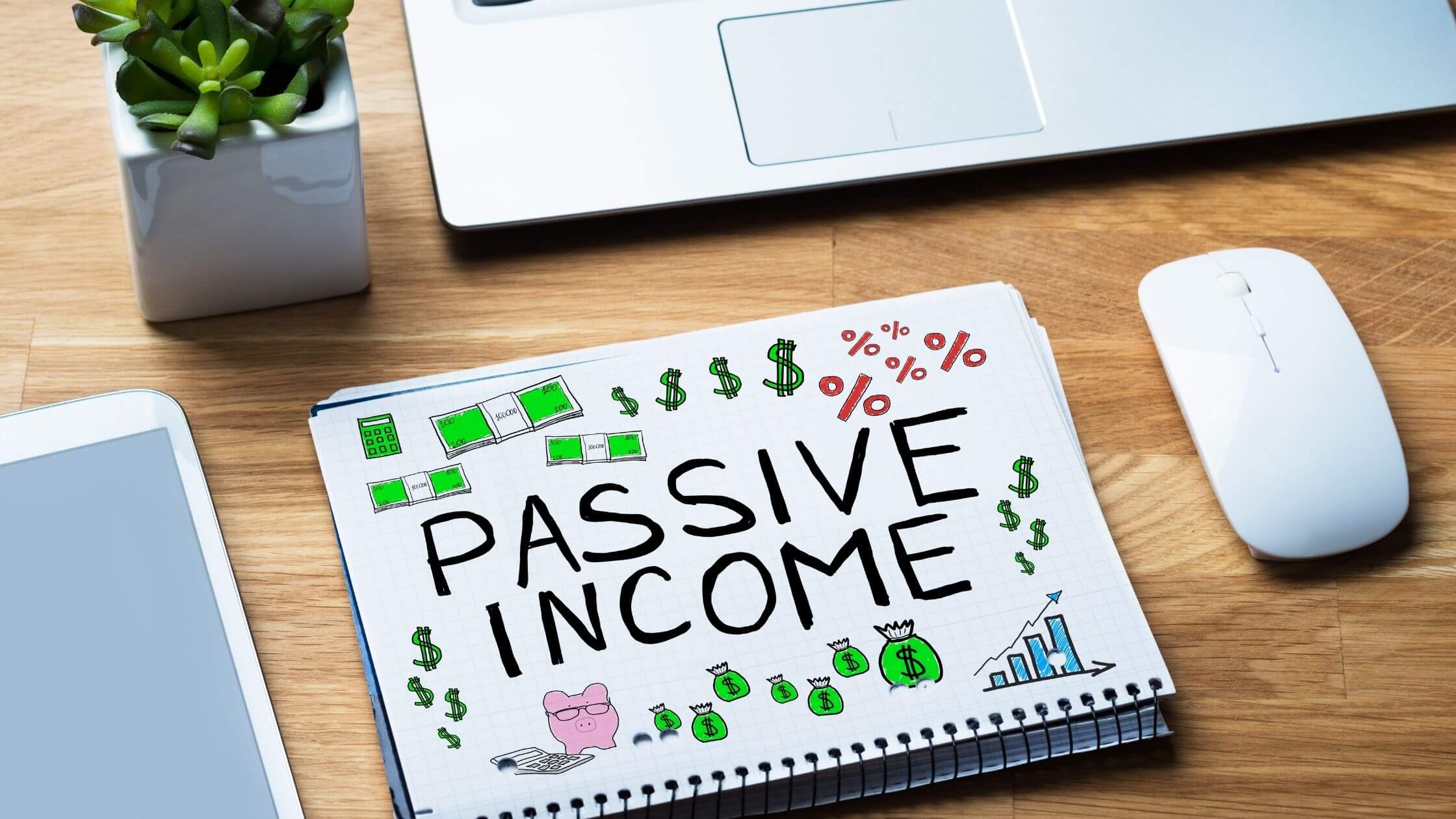 To establish a successful passive income stream, two factors have to be readily available. These factors are time and money.
The amount of time and money invested will determine the readily amount of profit that can be earned extra to what you as an individual earn.
On that note, we will be detailing 15 legit passive income ideas in Nigeria to help you make an extra 500k monthly. 
Also, we will review how to make passive income in Nigeria.
So let's get started.
Passive Income vs Active Income
Income is generally money paid for services rendered in sync with an agreed time frame. It could be monthly, weekly, daily, etc.
However, the two basic types of income have been identified to be passive and active income.

Active Income
Money earned as a result of your direct contributions and effort can be termed active income. You must be fully involved, daily tasking yourself to engage in a system that should generate income for you.
Active income is very popular. In a country like Nigeria, despite the unemployment rate, active income when compared to passive income rules over 85% of the populace.
Salary earned at the end of the month is an example of active income

Income from freelancing is also another example of active income
Passive Income
This is money realized from assets in play. Passive income is the type of income that is generated with little or no particular active involvement from you, the recipient. 

To further understand how passive incomes works, imagine this scenario:
"John is 27, he currently works with an organization that deals majorly in protein fibre supply to West Africa. He is estimated to be earning a monthly salary of $90.
However, John read an article online such as this and got to understand the possibility of earning extra while doing almost nothing.
John practised what he could excel in and today John earns $300 extra from his affiliate marketing platforms monthly, and his blog pays him a little over $150 every month.
This is the power of passive income." You can Register for The Passive Income Masterclass and start earning right away.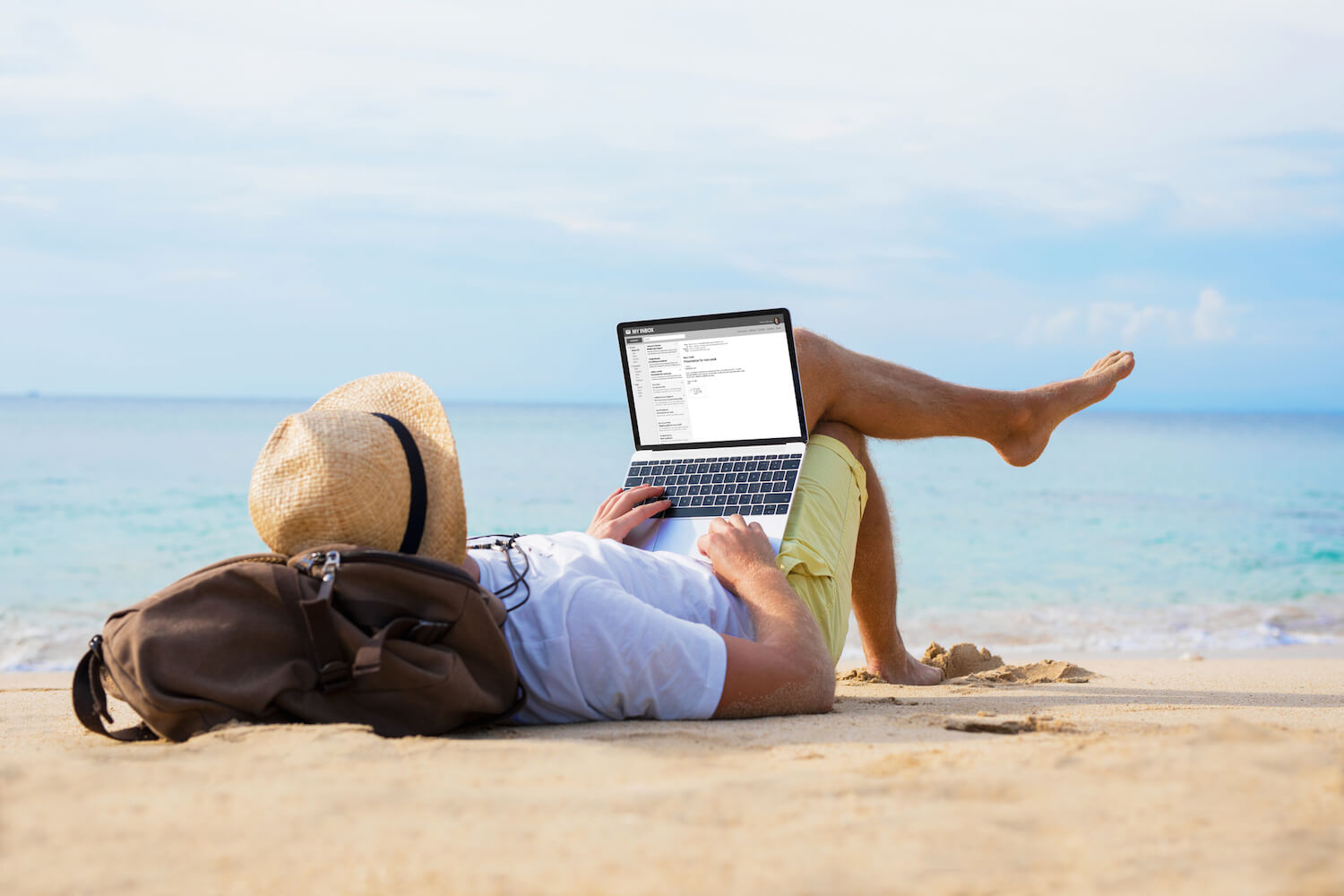 How Much Can I Make With Passive Income?
You can earn as much or as little passive income as you desire. However, passive income is not a get-rich-quick scheme.
You'll need to do the required in order to build a passive income stream.
But the best part of it is that getting it right early permits you to sit back and enjoy financial fortune for many years.
Perhaps, you may invest a starting capital of as little as $100 when starting out, then reinvest your profits until you are able to build a sustainable passive income.
With a high recurring income, you can be sure to make a sustainable income.
15 Legit Passive Income Ideas in Nigeria
If you are like John in our illustration, earning peanuts, consider the following recurring passive income ideas that can be implemented in Nigeria to make at least 500k Monthly.
Here are the legit ways to make passive income in Nigeria and earn daily:
1. Affiliate Marketing
A market is basically a place where people buy and sell. But it doesn't end there. Marketing over the years has changed formations as a result of the introduction of the internet.
You can utilize this opportunity by indulging in Affiliate Marketing.
Affiliate Marketing is a system of marketing where your job is basically to direct potential customers to quality suppliers from where they can place orders and you get commissions for every sale or impression made.
However, it all depends on the terms and conditions that guide the affiliate market of whatever organization you enroll with.
If you are considering affiliate marketing, you must get a very comprehensive tutorial on how it works else you could be very discouraged and fall out eventually.
See Also: 10 Hot High Paying Affiliate Marketing Programs In Nigeria
2. Dropshipping
Dropshipping has been rumoured to be almost similar to the affiliate marketing system, however, dropshipping in a very fast illustration would be:
"Amadi has no stores, no goods, but Amadi has a website that has a lot in his inventory. What Amadi does is receive orders from whoever places an order on his platform or website, or store.

He then would reorder from the organization that has the product.
But, Amadi must have them ship it directly to his customer's location, or have them brought to him, and then he would ship it to his customer's location"
You would ask, how then does dropshipping profit? Dropshipping profits when you up the price on your store. For example; a wristwatch worth $7, is available for sale on Aliexpress or Jumia.
You add the same product to your store but price it at $30. With this, you passively earn $23 on that sale alone.
Dropshipping is 100% legit and is one of the recurring passive income ideas in Nigeria to make an extra 500k Monthly.
See Also: Dropshipping Business: 10 Profitable Hacks for Beginners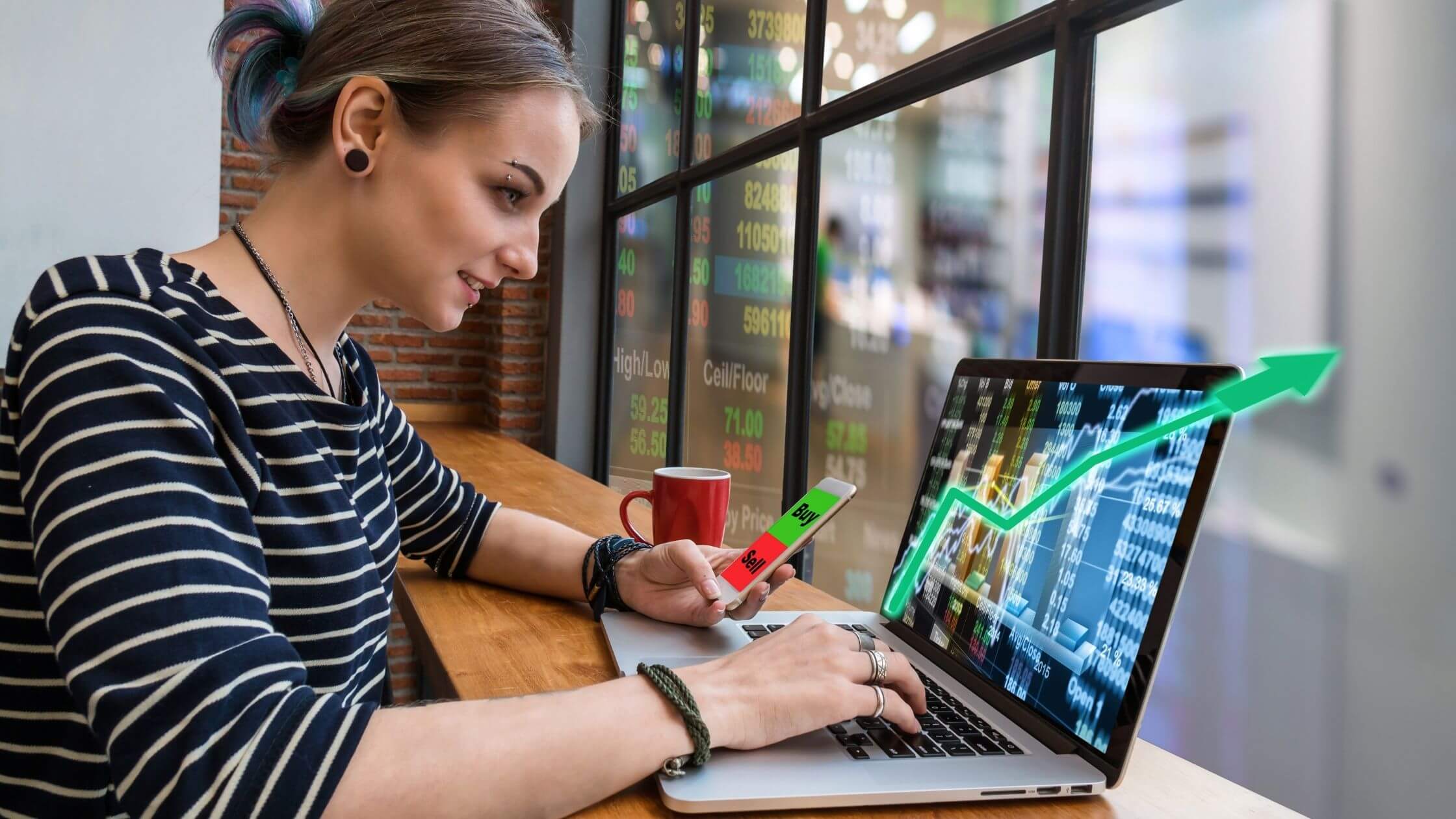 3. Forex Trading
The Forex market is popularly known. It is a platform where millions of dollars are made daily and millions of dollars are lost daily as well.
However, as a Nigerian seeking a legit way to make an extra 500k monthly, consider Forex trading. 
It is not something you should venture into without proper training. As earlier stated, you cannot successfully establish a passive income stream that you did not pay the value of time and money to. 
Forex is highly profitable and it is one of the passive income ideas in Nigeria that can make you wealthy.
4. Blogging
The most popular bloggers in Nigeria, are estimated to have amassed a minimum of 500k and above on a monthly basis. It entails the spread of stories, photography, etc. It is a lucrative side hustle business that you can venture into.
Blogging over time can pay you so much more than you earn doing regular daily work.
It is a very profitable passive income stream with lots of benefits to anyone willing to put in the work.
Blogging is one of the businesses that generate passive income especially when you master how to grow your traffic with SEO.
See Also: How to Start a Blog and Make Money Online in Nigeria
5. Social  Media Influencing
How high is your engagement rate on social media?
If you have enough engagement rate and at least 1000 followers on any social media platform, you can start your journey to social media influence today.

Social media influence involves the use of social media influence to increase sales for clients or maximize impressions for clients.
Social media influencing is one of the best passive income ideas in Nigeria that can make you a living doing less. All you have to do is start. 
See Also: Top 30 Social Media Marketing Strategies For Small Businesses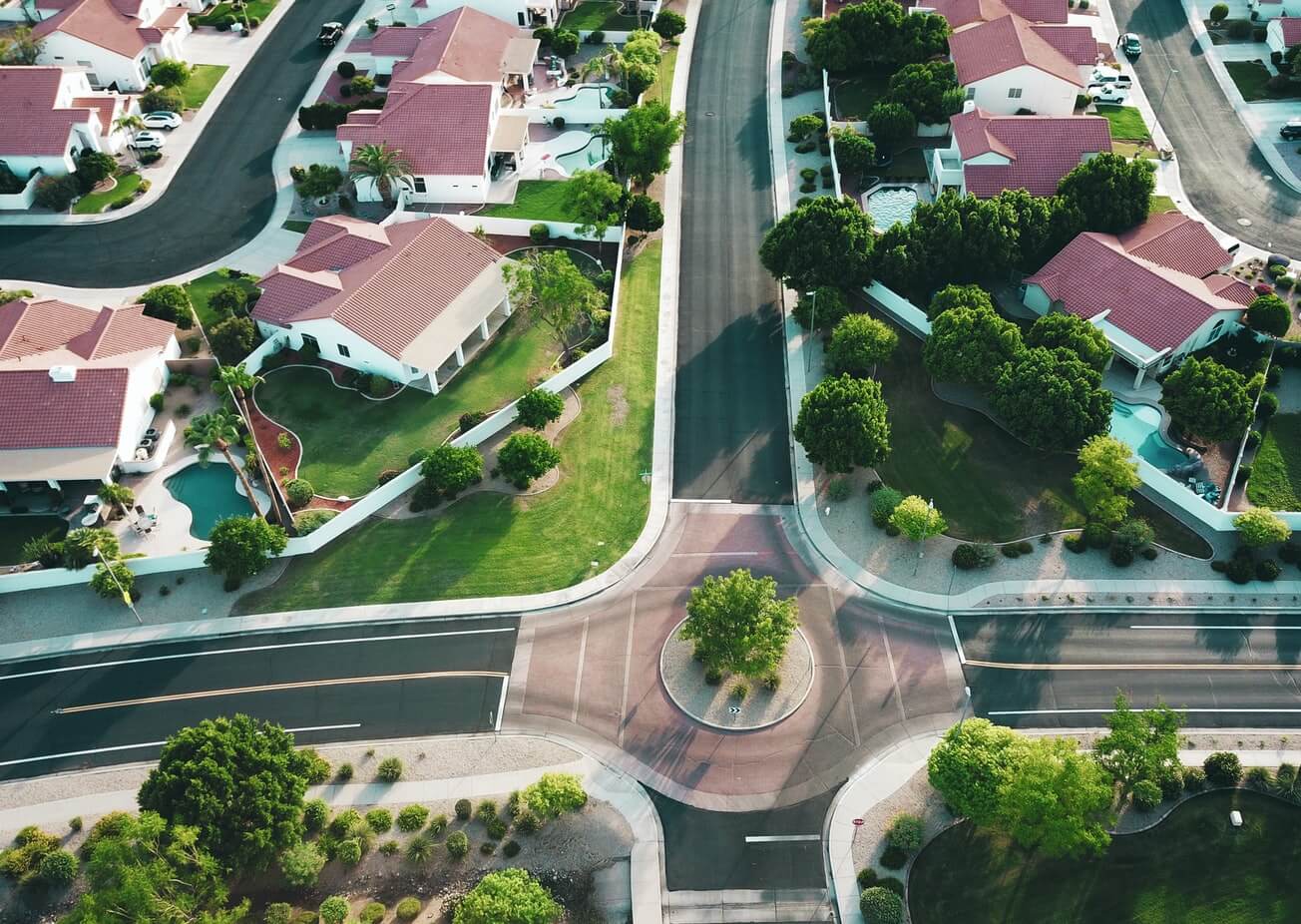 6. Investing in Real Estate
Real Estate according to popular and recent feedback is the new "oil boom". Acquiring and reselling lands and properties is a very lucrative passive income in Nigeria, that anyone can venture into.
A lot of Nigerians have made names for themselves through real estate investment.
You can get started today by finding a real estate firm you can partner with and begin to build a passive income for yourself.
See Also: How to Generate Leads for a Real Estate Agency in Nigeria
7. Building Online Courses
There are certain platforms like Udemy, that give users permission to upload courses and sell. Recurring payments keep coming for every sale. This is huge! And this is legit.

However, before utilizing this passive income idea as a Nigerian, you must be knowledgeable in whatever you want to upload as a course to make money from it. 
Yes, it is one of the passive income ideas in Nigeria, but you need to put in the work to make it work.
8. Sell Photos Online
Platforms like Shutterstock, etc. Pay you for your pictures as they are bought by users. If you are interested in the art of photography, asides from your regular job, you can utilize this passive income idea to make at least 500k more monthly.
9. Loans
Yet another idea from the list of passive income ideas in Nigeria is loans. Offering loan services where returns have to be made with interest is a great way to make more than the usual monthly income.
However, before venturing into such, you must be sure you have a system to track and coordinate this business automatically as it is not supposed to be an active income stream. 
10. Invest In Agriculture
Agriculture is something the nation Nigeria cannot survive without. With this in mind, investing in agriculture is like buying shares for the future.
Investing in Agriculture is very legit, and you can be sure of an extra 500k monthly and even more if you venture into it.
This is because agriculture is of very high necessity, and the demand does not decrease. Always ensure you are investing in the right places
With technology, a lot of platforms have been created by Nigerians and all you need is to register on these platforms and invest from any part of the world.
Digital Investment Platforms for Agriculture in Nigeria
Here are some agriculture passive income sites that you can start investing in today:
Farmcrowdy

ThriveAgric

Growsel

Efarms

Agrecourse
See Also: How to Start a Profitable Poultry Farming Business in Nigeria in 2021
11. Write and Sell Books
If writing is something you can do, invest time and money into it and publish your books and get paid for it.
You can create ebooks and deploy proven social media marketing strategies to sell them.
Besides, you can also publish it on Kindle.
This passive income idea can make you a fortune and also help you build authority as an expert in the niche or industry that you are in. 
There are lots of self-publishing platforms to get started today.
12. Partnerships
Without a doubt, partnering with organizations that are already up and running is a smart way to generate passive income in Nigeria without having to build from the scratch. 
This is one of the passive income ideas in Nigeria that most small businesses and individuals on Instagram deploy to increase their sales revenue
A profitable partnership is usually an agreement between two or more persons in regard to a particular idea, of which investments must be made to implement.
13. Create a Membership Website
If you are a creative content creator and intend to monetize that skill, you should consider having a membership website.
A membership website is a type of website where users have to pay before they get access to content that you have piled up.
Membership websites are very legit, you can be sure of more than 500k monthly if you get a lot of subscribers seeking your content or whatever you have to offer.
See Also: 25 Legit Ways to Make Money Online in Nigeria as a Student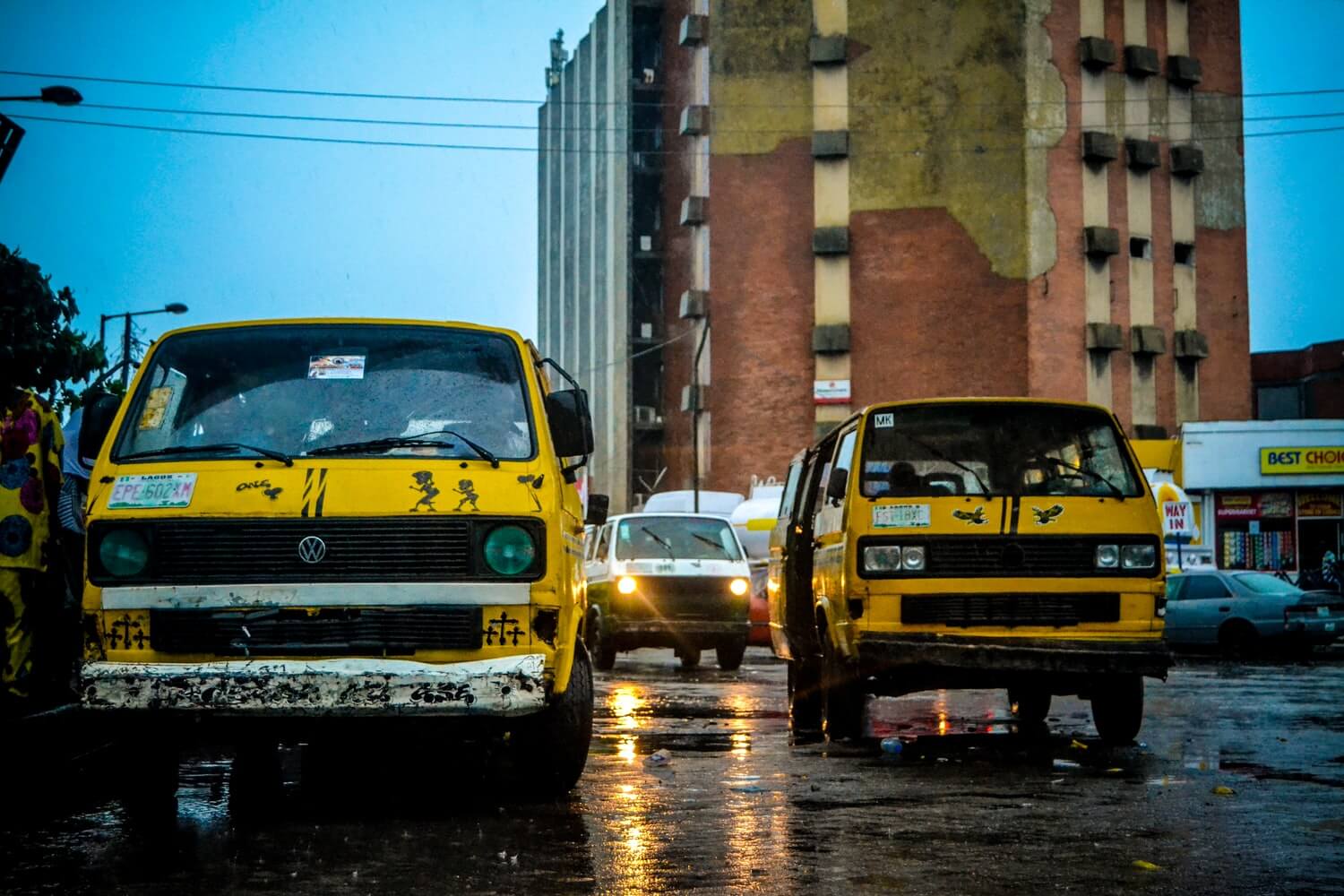 14. Invest in Transport
Transportation greatly involves the movement of people, goods and even services from one place to another.
Investing in the transport business in Nigeria is a sure way to make wealth, especially in Lagos. 
This also includes the Uber business which has become so popular in Nigeria.
To invest in Transport, you can opt to purchase a bus and have someone use it daily while providing you with daily, weekly or monthly returns. The bigger the investment, the extra cash flow.
See Also: How to Become a Virtual Assistant in Nigeria Without Experience
15. Start A POS Business
Finally, a POS business in Nigeria, especially in Nigeria, is extremely profitable. A POS business is legit, you can choose to invest in it today. It is one of the most profitable passive income ideas in Nigeria.
Having your POS business especially in market areas or in communities where they are limited ATMs can be a lucrative business in Nigeria that you can start today. 
How to Make Passive Income in Nigeria FAQs
Here are some of the frequently asked questions on generating multiple streams of income in Nigeria:
How do I generate passive income?
Passive income is the concept that you invest time and/or money to receive returns without any further commitment.
You have to do the required to build passive income upfront, afterwards, which can serve as financial security in the future.
Does passive income really require "no work"?
The simple answer is NO. Passive income always demands input upfront: money or time.
However, the best part of it is that it becomes a passive income after you have done the work is really amazing.
For example, you spend 24 months working tirelessly and saving to acquire a property, and you can enjoy the rent income from your property for the rest of your life without any further work.
What are some examples of passive income?
Affiliate Marketing is a great example of passive income. You invest your time and resources in setting up a system that works.
Afterwards, you earn reoccurring passive income depending on the affiliate product.
Also, another popular example is investing in real estate. You acquire a property, and you earn consistently from the rent as passive income.
Does passive income really work?
Yes! Passive income is what differentiates the rich from the poor. When you lack money, you can invest your time and effort to build income streams that will grow in no distant time.
As money flows in, you can invest that money as well as your time to create even more passive income.
Where can I invest to have passive income?
If you desire to invest to create passive income, real estate and agriculture are great ways to do it. You can also invest in the transportation business, like Uber.
These are some of the legit daily income investments in Nigeria.
What are the most popular passive income ideas?
There are thousands of popular passive income ideas. The most popular include investing in real estate, affiliate marketing POS business, Agriculture and more.
All of these suggestions generate passive income, but they do demand upfront capital.
Conclusion
Every passive income idea mentioned above is legit and profitable and you can make at least 500k if you put in the effort, time and resources.
However, as earlier mentioned, to earn greatly from passive income sources, you must invest the currency of time and money.
We hope that these lists of passive income ideas in Nigeria help you to get started today!