Snapchat is among the leading social media platforms today.
It is widely used by teens and young people to exchange pictures, video clips and tests with their friends and groups.
Snapchat is available for Android devices via the Google Play Store, iOS devices via the App Store and directly on the web version.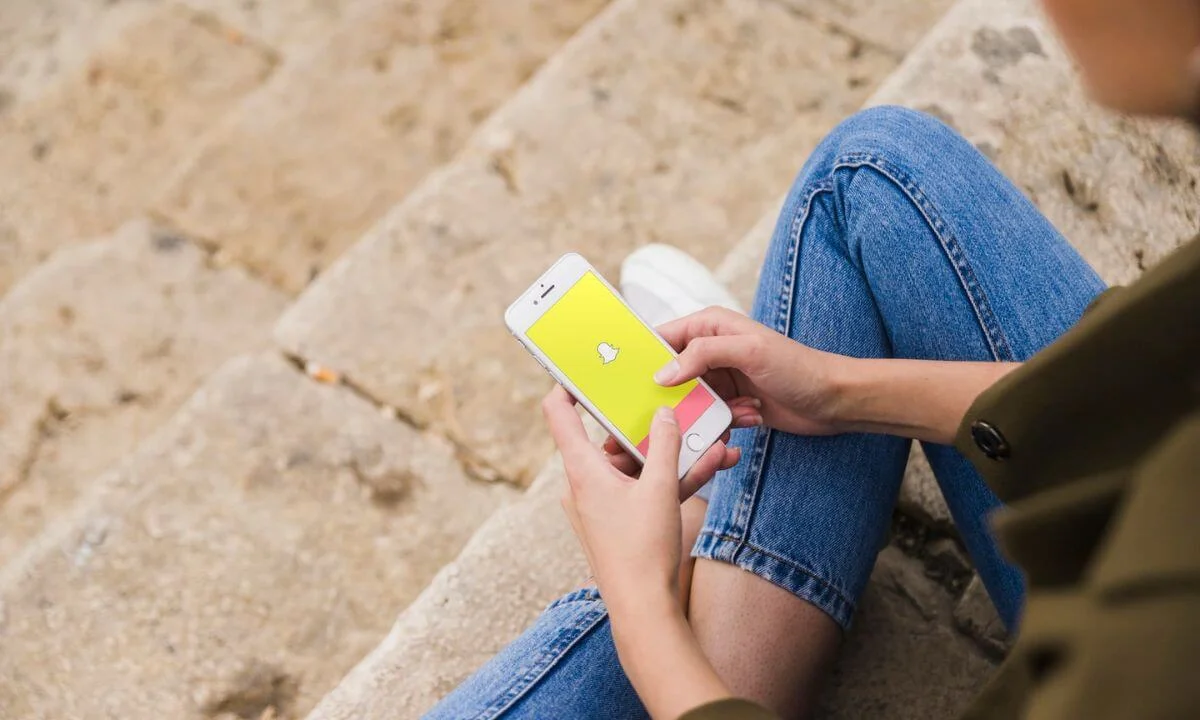 Since its launch in 2011, the platform has garnered billions of installations and has daily active users of over 200 million.
Although Snapchat is known for its high levels of engagement and attractive features, users usually experience common problems while using it.
For instance, the app might fail to open or develop login issues.
When this happens, it becomes frustrating because they limit our ability to interact, share snaps and keep in touch with friends.
However, with our 9 best today, you will fix your common Snapchat problems in no time.
How to Fix Common Snapchat Problems
Check for Snapchat outage reports on Twitter
If you notice that your Snapchat isn't functioning properly, the first place you should visit is Twitter.
Don't hesitate to check outage reports from the official Snapchat support and Snapchat pages on Twitter.
Despite their quick delivery of outage notifications, you might not see any reports on their page within the first hour.
If this is the case, navigate to the search bar and type in "#Snapchat."
If you find tweets about outages, there's nothing you can do other than wait for service restoration by the Snapchat team.
If you can't find timely tweets related to outages, try the following fix below.
Visit Downdetector to check Snapchat's uptime status
Downdetector helps anyone access downtime reports of apps.
This is the perfect platform to look out for downtime issues if you are not active on Twitter.
If you see that Snapchat servers are unavailable, you will need to wait it out.
Hopefully, Snapchat will rectify the issue in time.
For confirmation, visit Downdetector and look for Snapchat.
If you find a high downtime chart, it shows that other users have encountered similar issues; you can even read some of the user's comments about the issue.
Restart the Snapchat app
When you access Snapchat from the Recent menu and encounter issues, it's best to totally exit the app and launch it again.
This is a quick and easy fix.
You can utilize the swipe-up gesture from the lower end and access the Recent menu
(For those that use navigation options, select the Overview option).
Then close the app by swiping up
Launch Snapchat to see if the issue has been fixed.
For iOS users, they can easily utilize the swipe-up gesture and access the app-switcher menu to exit the app.
Check your internet connection
It is important to have a reliable and active internet connection for Snapchat to work properly.
If you are using an Android device, start by swiping from the top and accessing the notification panel menu.
For iOS devices, navigate to the top right corner and swipe down to access the Control Center.
(If your mobile device has a home button, you can swipe up from the lower corner).
Turn on your WiFi and connect your device to a speedy and stable network.
If you are utilizing cellular data, ensure you use Speedtest to find the internet speed on your mobile device.
Check your Snapchat app permissions
You need to approve permission for Snapchat camera, photo, microphone or location for it to work properly.
If you deny any of these permissions (particularly the location and camera ones), it will negatively affect your app experience.
Here's how to approve your Snapchat app permissions for your Android device:
Tap the "i" option to access the app info menu.
Navigate to the permissions option.
Check denied permissions.
Tap on the necessary permissions for Snapchat.
Repeat the same steps to get the necessary permissions.
Then relaunch the app.
iOS device users can use these steps to go review Snapchat permissions.
Launch the Settings menu on your iOS device.
Navigate to Snapchat.
Select Location and tap while utilizing the app from the following menu.
Turn on the Location if you usually use Snap Map.
Access the Snapchat menu and turn on Microphone, Mobile Data, and Camera permissions.
Force stop Snapchat
If Snapchat malfunctions on your Android device, a quick way to fix this is to force-stop the app and end all activities. Here's how to do it:
Press & hold the Snapchat app icon.
Select the "i" option.
Access the app info menu.
Tap Force stop.
Once the menu is closed, check to see if the issue still persists.
Clear your Snapchat cache
Mobile apps accumulate cache and data in the background to optimize loading time and ensure that tasks are quick to perform. At times, faulty cache data can cause issues on Snapchat. Here's how to clear your cache:
On Android devices
Access Snapchat and navigate to the app info menu.
Navigate to Storage.
Tap Clear cache from the list of options.
On iOS devices
Access Snapchat on your iOS device.
Tap your profile photo in the top left corner.
Navigate to Snapchat settings by selecting the gear icon.
Slide to Account Actions.
Tap Clear Cache to finalize your decision.
The app may load slower after you have cleared the cache as it accumulates data from scratch.
Sign out of Snapchat and re-login.
If the app is not functioning properly on your mobile device, you can temporarily log out of your account and re-login using your account details.
Launch Snapchat and select your profile photo in the top left corner.
Navigate to the upper right corner and tap the gear icon.
Slide down and tap Log Out from the Account Actions option.
Log in via your account credentials and continue taking beautiful snaps.
Other ways to fix common Snapchat problems
Delete your Snapchat conversations
Do you encounter issues when accessing a certain Snapchat conversation?
A good way to fix this is to clear the conversation and initiate a new chat.
Access Snapchat settings
Select Clear Conversation to view your entire Snapchat conversation.
Select "X" next to the conversation you wish to delete.
Select the Clear option.
This step will delete all unsaved snaps from the conversation.
Turn off your VPN connection
Are you logging into Snapchat via a VPN connection?
It is possible that your VPN is connected to an IP address in a region where Snapchat is restricted.
When this happens, your Snapchat service will be severely limited.
So disconnecting the VPN connection on your device is the perfect fix.
Install a new Snapchat update in the App Store or on the Play Store
Snapchat developers routinely release new updates to eliminate bugs and optimize features. If your Snapchat app is not up to date, it may malfunction.
To update your app, do the following:
Launch the Google Play Store or App Store on your device.
Navigate to the search bar and input "Snapchat."
Navigate to the app info section.
Check if you have an app update that is still pending.
If this is the case, install the new update.
Snapchat Notifications Not Properly Working
You don't get notified about messages or snaps from other users? You have to turn on notification permission for your account on Snapchat.
On Android
Navigate to the app info menu on the Snapchat app.
Tap Notifications.
Toggle on all Snapchat notifications.
On iOS devices
Access the iOS settings and tap Snapchat.
Tap Notifications.
Toggle on Allow Notifications.
Tap the radio button next to Notification Centre and Lock Screen.
If the Do Not Disturb mode has been activated on your mobile device, exclude Snapchat to start getting notifications from the platform.
Can't find user on Snapchat
You can't find a particular Snapchat user?
If you have been chatting with a user, send a friend request via the conversation thread but later get a "sorry, can't find user" error, there are three reasons why this happens:
Snapchat may have fully suspended your account for breaching its community guidelines.
The user could have removed your Snapchat account.
Your account may have been blocked by the user.
These are the major causes of the "can't find user on Snapchat" error.
Dark theme not functioning on Snapchat
The dark theme does not work for Snapchat on Android devices.
While other unreliable methods exist (like downloading old APK files and setting a dark theme) to update your app's appearance, they might negatively ruin the app experience.
The dark theme works for Snapchat on iOS devices.
Here's how to change your Snapchat appearance to match the dark theme on your iPhone.
Access Snapchat settings on your iOS device.
Tap App Appearance.
Select the radio button next to the Match System.
Frequently Asked Questions
What are some Snapchat issues?
Snapchat account sign-in error.
Can't find the Snapchat user issue.
Inability to connect to Snapchat.
Cache issues.
Snapchat won't load pictures or Snaps in chats.
How do I clear Snapchat?
Here's how to clear Snapchat:
Navigate to My Profile.
Access Settings and tap the gear icon.
Navigate down to the options and select "Clear Cache."
Select "Clear All" on your iPhone, or select "Continue" on your Android device.
Conclusion
Snapchat is among the biggest social media platforms.
In this article, I explained ways to fix common Snapchat problems.
I hope this article has been helpful.
Also Read: