Pinning a Snapchat conversation is among the newest features that Snapchat users can use to increase the functionality and ease of their profile. 
On Snapchat, when you pin someone or a conversation in the upper area of your chat list, it enables you to give a quick and immediate reply to the user that appears in the chat section. 
However, if you wish to unpin someone that blocked you on Snapchat, how do you go about it? What are the different ways to unpin a user on Snapchat?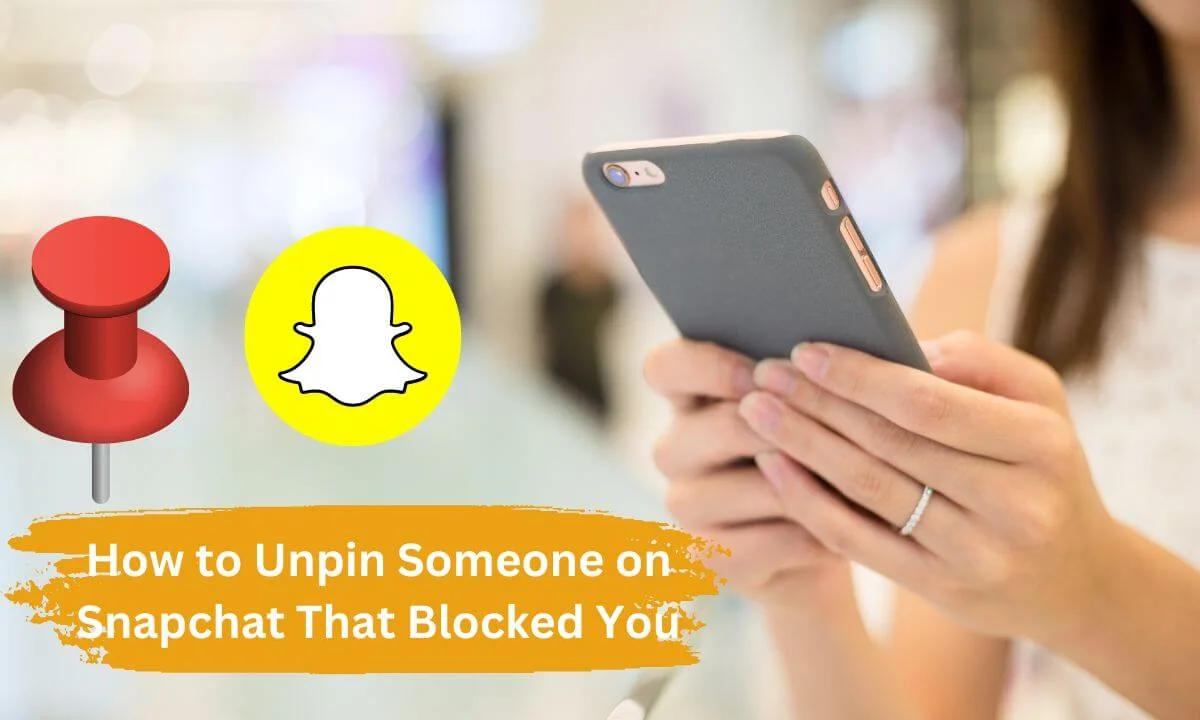 In this article, we will be providing solutions to these questions and addressing the following:
Strategies for unpinning someone on Snapchat.

Things you can do when you are unable to unpin someone on Snapchat. 

Methods on how to unpin a Snapchat user. 
How to Unpin Someone on Snapchat App
If you use Snapchat regularly over your Facebook, Whatsapp, Messenger and other social media platforms, it's important to have an understanding of the incredible features that the app has. 
All Snapchat users can engage in group chats and other types of chats.
However, only users of iOS can pin other users – Which is very unfortunate for Android users.
We don't know yet when the pin feature will be available to users of Android phones, but currently, it is only possible to use the feature if you have an Apple smartphone. 
Here's how to unpin someone on the Snapchat app in a hassle-free and easy manner. 
Launch Snapchat and Locate the Chat Screen
Open Snapchat on your mobile device, and on the primary camera screen, locate the chat icon. Select it and then proceed. 
Hold and press the Pin Conversation and tap "Chat Settings."
The chat session will display your entire conversation on the platform. At this stage, navigate to the pinned chat and hold and press it. 
You will see a small emoji beside it. Next, select "Settings" and proceed to the last step. 
Select "Unpin Conversation"
Now, tap "Unpin Conversation," and that's all. The user will be unpinned instantly!
Don't forget that unpinning a user on Snapchat will remove them from the top of your chat session. 
This will not affect your account status, so always remember this before you proceed. 
Now you are conversant with the method to unpin someone on Snapchat. 
How to Unpin Someone Who Has Deleted Their Account on Snapchat
In a situation where you have already pinned a person but subsequently can't unpin them because their account has been deleted, there is nothing you can do to fix that. 
For now, the option to unpin a person who has their account deleted is unavailable on Snapchat.
We advise you to get in touch with Snapchat support and inform them why you want to unpin the user.
However, this process can be a bit time-consuming, but at the moment, it is the only available option. 
Fun fact: Pinning someone on Snapchat is highly beneficial! Other apps, such as TikTok and WhatsApp, enable you to pin a conversation on their platform.
How to Unpin Someone on Snapchat that Blocked You
Unfortunately, it is impossible to unpin someone on Snapchat that has blocked you directly. 
The only option you currently have is to unpin this conversation with a user who has blocked you by reaching out to Snapchat support. 
We understand that this may seem frustrating, but that's how the platform is. 
Snapchat only allows you to unpin users from your friend list. However, if you are blocked, there is no option available to unpin on the home screen. 
Unpin Someone on Snapchat that Blocked You FAQs
Will Another User Figure Out If I Unpin Pinned Conversations on Snapchat?
Not true. The other party won't be informed that you have unpinned them – you won't find anything like pinning or unpin notification on the platform.
How do I know if someone has unpinned me on Snapchat?
You won't get notified that a user has unpinned you on Snapchat. This implies that you can't know for sure if they have unpinned your conversation or not. 
However, there are two ways to infer if your conversation has been unpinned by a friend if they don't chat with you regularly or if they delay responding to your messages. 
Aside from that, no other option exists to tell if another user has unpinned your chat. That's it! 
How do I Personalize Snapchat Pin Icon?
Is it possible to change the default pin icon utilized for pinning chat sessions?
Yes, Snapchat allows you to simply tweak and replace the Snapchat pinned icon with other appealing icons of your choice, which are available in the gallery.
Here's how to do it:
Open Snapchat on your mobile device.

After you launch the app, head to the upper-left corner of the screen and tap your profile icon.

Next, access your profile page and select the Gear Icon in the top-right area of your screen.

On the proceeding page, navigate down and select "Additional Services," and tap Manage. 

Access the "Manage" menu item and select the Friend Emojis option.

In the next section, navigate down and select the "Pinned Conversation" button.
You will find plenty of elegant icons on your screen.
Next, you can set up any of them as your default Snapchat pin. Select the icon, and you will instantly be redirected to use the icon for your pinned chats.
Navigate to your chat section, and that's all. 
What Does a Snapchat Pin Mean?
If this is your first time seeing the term "pin" in Snapchat context, it is a feature that allows users to place specific contacts and messages on the upper part of the Snapchat feed.
The feature can only be used by users of iOS devices currently.
To make use of the feature, all you have to do is navigate right to access the chat session. Then you have to press and hold a friend's username or message.
Select Chat Settings and tap "Pin Conversation" from the menu listing. This will pin the users and their chat sessions on the upper part of your screen on Snapchat. 
This is great because it lets you easily interact with a user without the hassle of browsing numerous notifications to locate a message or chat session that you wish to check on a regular basis. 
Can You Pin Someone On Snapchat Android?
The short answer is no. You currently can't use the Snapchat pinning feature on an Android device. We don't know if that will change soon. 
This can be a source of frustration because it is among the features that increase the functionality of the platform, especially if you are someone with plenty of friends.
It simplifies and makes the process of accessing chat more convenient. 
But don't feel dejected; we hope in the future, it will be introduced to the Android version of the app.
Although we don't know when it will materialize, there's a high possibility that it will happen soon.
How is the 📌 Emoji Useful on Snapchat?
This is the icon for pinning on Snapchat. You will find it beside a pinned chat. It is small-sized and easy to identify. 
You can customize the pinned icon when you select Friend emojis, select Pinned Conversations and tap the one that interests you the most.
You can find more details about this by visiting the Snapchat website.
What's the method of Pin a Conversation on Snapchat?
Navigate to your Snapchat chat session, locate the Snapchat user that you wish to pin, hold and press their conversation, and on the menu listing, tap "Chat Settings."
To finalize it, select Pin Conversation, and that's all!
What does it mean to pin someone on Snapchat?
Pinning a friend's conversation on Snapchat implies that it is firmly affixed to the upper part of your chat interface.
Once your friend messages you with a new picture or video, you will find it at the top. This will allow you to stay abreast of important snaps and conversations.
Why am I unable to pin users on Snapchat on Android devices?
Unfortunately, the pin conversation feature is unavailable on the Android version of the Snapchat app.
So because of this, you can't pin anyone on Snapchat using an Android smartphone.
How can I pin users on Snapchat?
The process of pinning users using the Snapchat app is very easy. We have listed ways you can pin and unpin users in this article; kindly refer to them. 
I can't pin anyone on my iOS device. Why?
One reason why iOS device users can't pin conversations is that the Snapchat server is offline. Another reason may be the person isn't on your list of friends.
When will Snapchat Android have pin features?
While there isn't any update on when the pin feature will be available on Android devices, hopefully, we expect this feature to be added soon.
Is there a way to pin someone who blocked me?
No. It is impossible to pin anyone who has blocked you. This is because their conversation will quickly disappear from your chat session.
Conclusion
In this article, we explore ways you can unpin someone on Snapchat that blocked you on both iOS and Android devices without much hassle.
If you find this article useful, ensure you use the social media button below to share this article with your friends and family.
See Also: