Uploading beautiful photos is not the only way to boost engagement on TikTok. 
TikTok captions are effective tools that can significantly impact the appeal of your TikTok post.
Unfortunately, many businesses regularly ignore TikTok captions, instead paying more attention to pictures.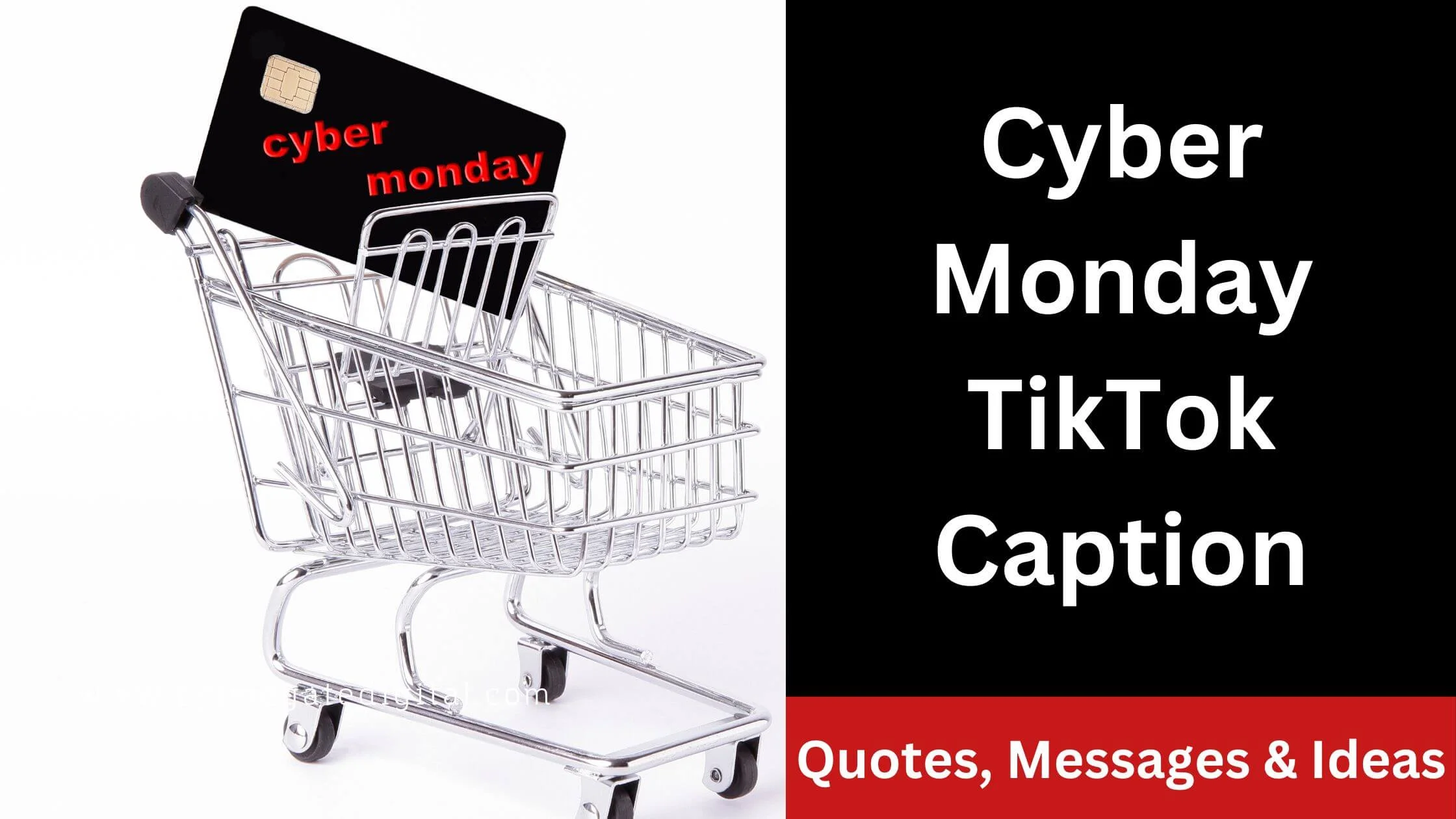 When used properly, TikTok captions have the ability to give more insight and context into the post, possibly enhancing engagement and clickthrough rates.
This article covers the 100 best cyber Monday TikTok captions.
Also, we will guide you on some strategies you can use to write the perfect TikTok caption for your marketing campaign. 
Lovely Cyber Monday TikTok Captions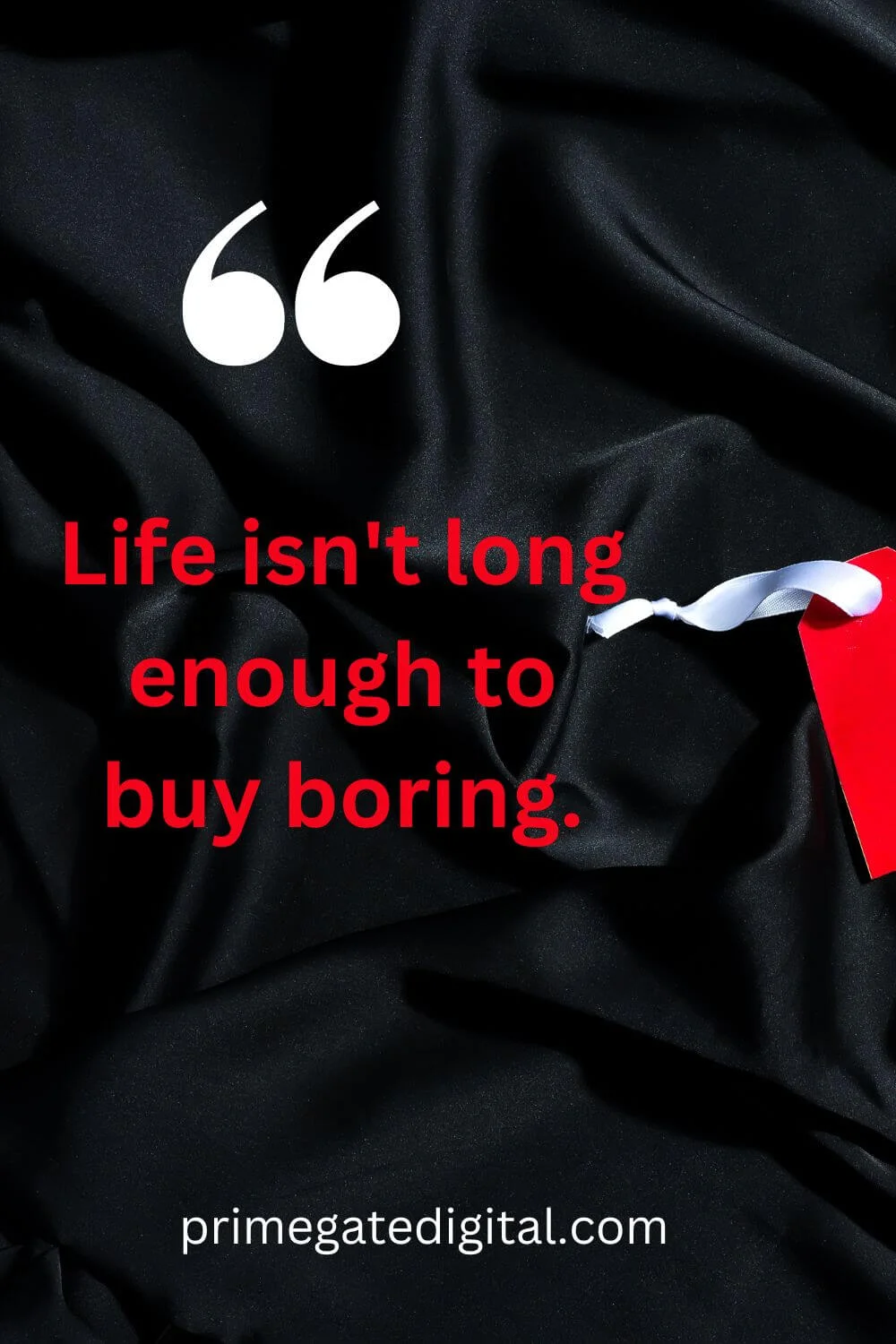 Below are lovely TikTok captions for Cyber Monday.
Monday is a great day for shoppers!

Keep Calm and Enjoy Shopping!

It's time to start shopping.

When confused, carry out shopping online.

Be a natural shopper by buying our products

Time to carry out expert-level shopper

Life isn't long enough to buy boring 

My best day is always Cyber Monday.

Relax and enjoy online shopping!

I absolutely love this sort of Monday.

That dreaded Monday morning feeling has varnished. 

Cyber Monday: Shop. Shipped. Sorted.

Hello Mondays! I dislike you. Cyber Monday is not included.

On Tuesday, I'm fleeing from my creditors.

I exercise by shopping online.

Cyber Monday is when you can save plenty of cash today on products you didn't need yesterday.

It's Cyber Monday, Spoil Yourself!

Are you ready? Set? Cyber Monday Event has kicked off.

Cyber Monday: Buy Now, Save a lot. 100% online.
Simple Cyber Monday TikTok Caption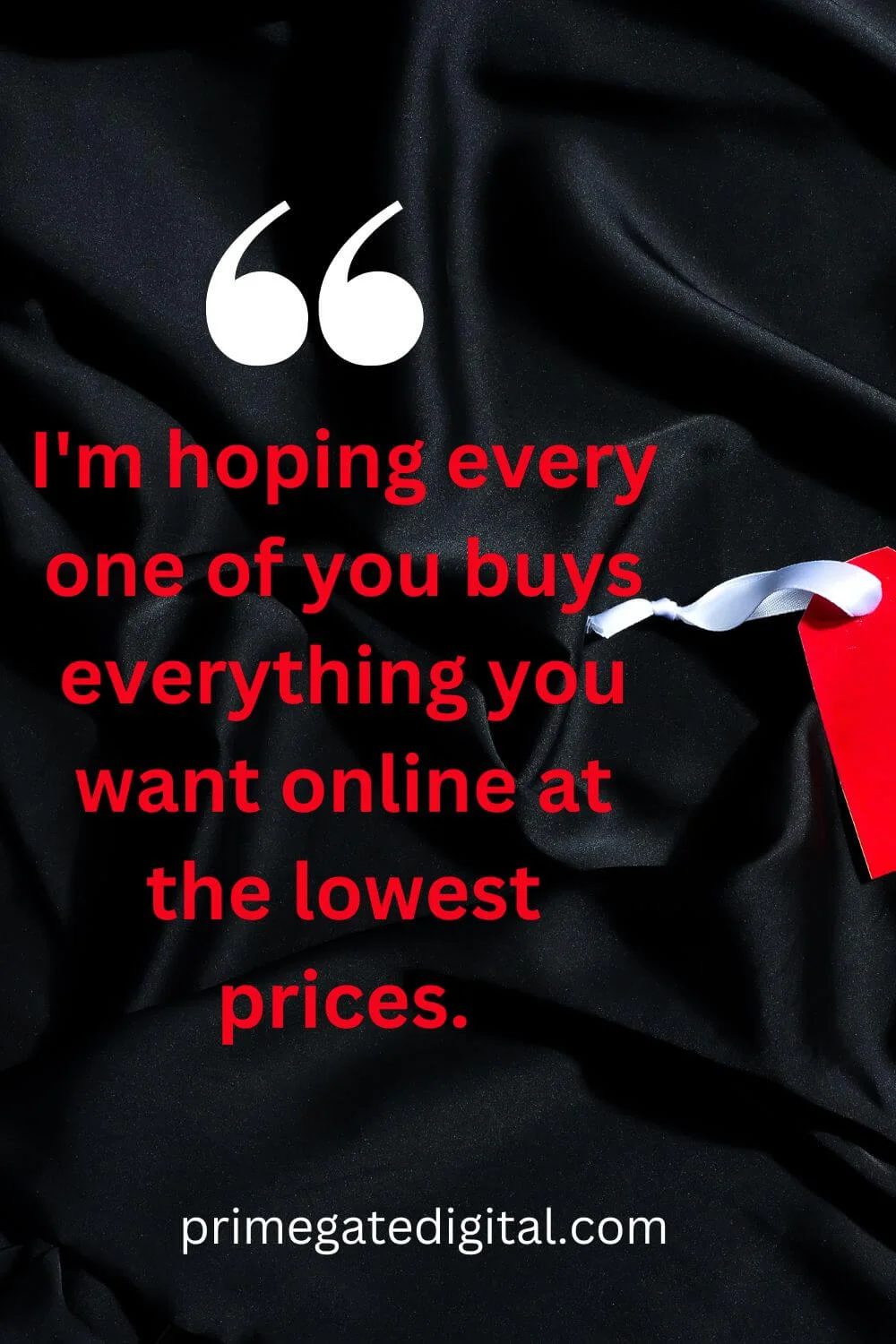 Below are simple yet best TikTok captions for Cyber Monday.
Cyber Mondays aren't typically boring days; they have discounts, exclusive deals and other perks.

I'm hoping every one of you buys everything you want online at the lowest prices.

Cyber Mondays are nothing other than a vacation where you can shop while enjoying yourself with your loved ones at home.

People usually feel like they can indulge in a Cyber Monday buying frenzy because it resembles Christmas.

It's store o'clock over here!

Every day is a new phase in your style journey.

Shopping makes people happy instead of wealthy.

Life is simply too short to wear dull clothes.

Work incredibly hard to be able to shop extra hard.

I wish shopping rehab was covered by my medical insurance.

Shopping takes a lot of skill. I am skillful. Kindly pay respect.

My soothing activity of choice is shopping, which can be problematic for my bank account.

Life is fragile. Buy a cocktail dress.

I stayed up the whole night praying for luck.

There is never a bad time to go shopping.

You secretly yearn for your mother to accompany you to shop for school outfits every Cyber Monday.

Fashion is what you purchase, style is just what you do with it.

Taking a woman on a shopping trip is the easiest way to learn to know her.

I love going shopping and checking out what speaks to me.

Everything is so much simpler when you shop online; it's a nasty habit of mine.

I usually say that shopping is less costly than seeing a psychologist.

If men prefer shopping, they'd call it experiments.

Don't be a chump and enter. We're driving to the store.
Awesome Cyber Monday TikTok Captions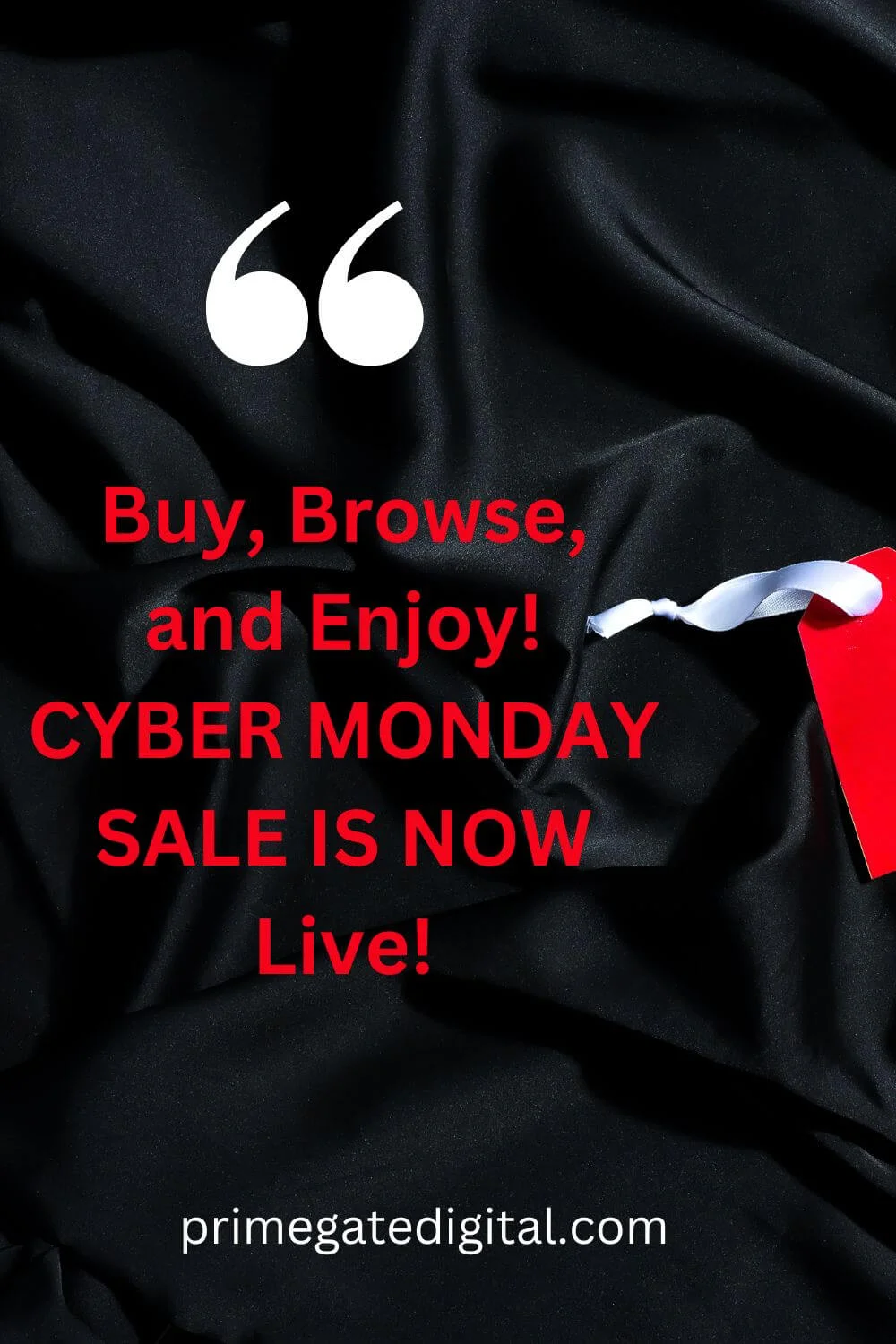 Below are awesome TikTok captions for Cyber Monday.
Beginning Already! Shop Cyber Monday's new collections

Cyber Monday Online deals

Cyber Monday Discounts are just a few days away!

Your Cyber Monday Special Discount!

Buy, Browse, and Enjoy! CYBER MONDAY SALE IS NOW Live!

Purchase now, think tomorrow! It's Cyber Monday already!

The Cyber Weekend discount will soon end.

Get up! Cyber Monday is today.

Cyber Monday Madness, tonight Exclusively!

Last time to save money on Cyber Monday!

You'll Need Some more After Our Cyber Monday Special

Experience the most lovely Cyber Monday freebie of the year

Happy Cyber Monday!

I assume that when you're genuinely worried and can't face reality, you go shopping. Cyber Monday will alleviate your worries.

As you almost certainly know, Cyber Monday is the day when shoppers go crazy for special occasion discounts.

Here's hoping your sores aren't serious to quite an extent that you can't press a button on a mouse on Cyber Monday.

Modernization has a religious session known as Cyber Monday.

Cyber Monday brings you joy with lots of options.

Whoever said that money can't buy happiness seemed to have no clue where and how to shop online. Happy  Cyber Monday!

There is just one last shopping day until Tuesday. On Cyber Monday, make use of all 24hrs.

We can enjoy the majority of them on Cyber Monday while staying home.
Funny Cyber Monday TikTok Captions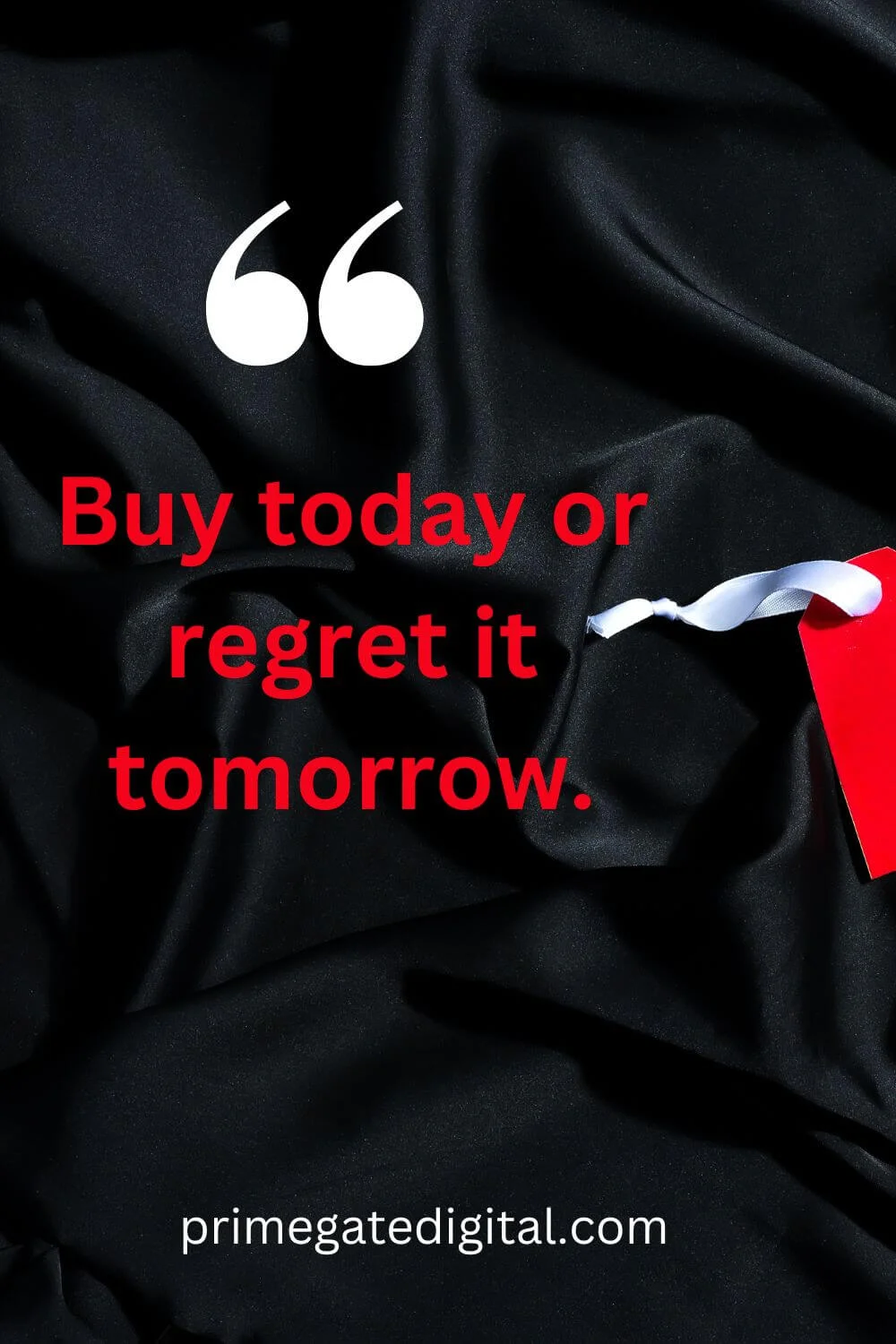 Below are funny TikTok captions for Cyber Monday.
I enjoy shopping. There is a small touch of magic found in shopping for a new item. It offers stress alleviation and instant enjoyment.

The only exercise I need now is shopping.

I start by trying on boots when I'm through with shopping.

Buy today or regret it tomorrow.

I am obviously a born shopper. But working for money is not natural.

Buying groceries with a woman is the easiest way to understand her.

It's never a bad idea to shop.

My favorite saying is "it's on sale."

A lot of people invest money they haven't earned, to purchase stuff they don't want, to impress other people they don't like.

At the grocery store's checkout, the lady in front of you carries all of the scrumptious products you didn't realize they stocked.

Every day is a turning point in your style narrative.

Keep calm and shop online.

I like my cash at the place where I can locate it: Hanging in my cupboard.

I make purchases, therefore I am.

I make excuses to buy. Due to my need to change lipstick, I purchased a dress.

I'm an entrepreneur, and shopping is a skill.

Shopping brings joy instead of money.

While I'm searching for Cyber Monday discounts, I'm pretending to be in the office today.

On Cyber Monday, shoppers go crazy for special discounts.

Cyber Monday ailments are not bad enough to stop you from using a computer mouse.

Ladies enjoy the scrimmage, the rowdy groups, the risk of being crushed to death, and the pure joy of bargaining on cyber Monday.

Every single thing has my name on it! Cyber Monday specials and freebies help me relax.

Although happiness is not a tangible asset, it is definitely a great Cyber Monday when the biggest offers and deals will be available.

Anyone can simply make purchases. Shopping requires an artist.
Best Cyber Monday TikTok Caption
Below are the best TikTok captions for Cyber Monday.
Cyber Monday seems to be the only Monday I enjoy.

On Cyber Monday, it's simple to get up early.

I have to get to the sofa so I can shop on Cyber Monday.

Enjoy the Cyber Monday excitement.

Today is "add to cart" day.

The things I won't purchase haunt me above all else.

Monday is the most convenient shopping day of the year.

"I seem to be working hard, yet all I'm doing is online shopping,"

Let's hope that the anticipation of Cyber Monday prevents today from feeling like a Monday.

Words simply cannot express how much I love doing my shopping at my residence.

I never ignore an opportunity to shop.

I have a special fondness for you. 

Espresso and shopping are 2 of my favorite things.

Felt nice, might browse for discounts later.

Hey, I'm off shopping yet again.

TFW, take a breather from your Cyber Monday shopping for a cappuccino.

I enjoy being able to go shopping in my jammies.

To everyone who loves bargains and discounts, Happy Cyber Monday!
4 Strategies for Writing a Cyber Monday TikTok Caption
Want to boost your Cyber Monday sales? Here are four strategies to deploy in writing your Cyber Monday copy.
Write a Draft
Start with a draft of your idea. Create a minimum of three unique drafts of the TikTok caption. 
This helps you tweak, revise, review your drafts for mistakes and analyze them to check the one with the desired effect. 
There is a high likelihood that you may not pick your first draft as your best. This is why we advise that you write as much as possible. 
Prioritize Key Information
The perfect caption length for sales, marketing and promotional TikTok posts is below 125 characters.
This does not imply that you should make your captions very short.
However, ensure your captions embody the crucial messages or CTA (call-to-action) within the first few words.
Leave any @mentions, superfluous details or hashtags at the end. 
Add a Call to Action
The easiest way to grow your TikTok engagement is by adding a call to action to your captions. This increases the likelihood of sales and conversion. 
Thus, utilize action verbs to nudge users to take the desired action. Some examples of strong CTA include: Buy Now, Sign up, Grab, See more and Start now.
Enliven Your Captions with Emojis
Emojis are great ways to humanize your captions and boost their appeal. This is important since captions are full of text.  
When you insert them at the end of your sentences and paragraphs, they serve as an ornament, adding color to your text.
Emojis can also be used to create a sense of urgency or convince your followers to take action. 
Ensure you don't overuse emojis in a single caption and use the ones that are relevant to your caption and improve its clarity. 
Cyber Monday TikTok Caption FAQs
What is the origin of Cyber Monday?
Cyber Monday was introduced to attract shoppers to make purchases online. It started in 2005 and was invented by Scott Silverman and Ellen Davis. 
Which is better, Black Friday or Cyber Monday?
We recommend buying costlier or trendy products at retail outlets on Black Friday. Cyber Monday is great for online shopping and purchasing computer or electronic items. 
Is Cyber Monday worth the wait?
Yes. If you are a fan of online shopping, you will find mouth-watering discount coupons and price slash on Cyber Monday. 
Conclusion
With our cyber Monday TikTok captions, you will be sure to make the most of that special day to increase your sales and brand awareness.
Don't forget that caption is just one element of a TikTok post. Be sure to add an eye-catching photo to grab your follower's attention. 
Kindly share this article with your friends and loved ones using the button below. 
Also Read: