Online dating has been present for as long as the inception of the internet.
In fact, the first dating website was created in 1995.
Today, dating platforms like Hinge are effective ways to connect with people and establish genuine relationships.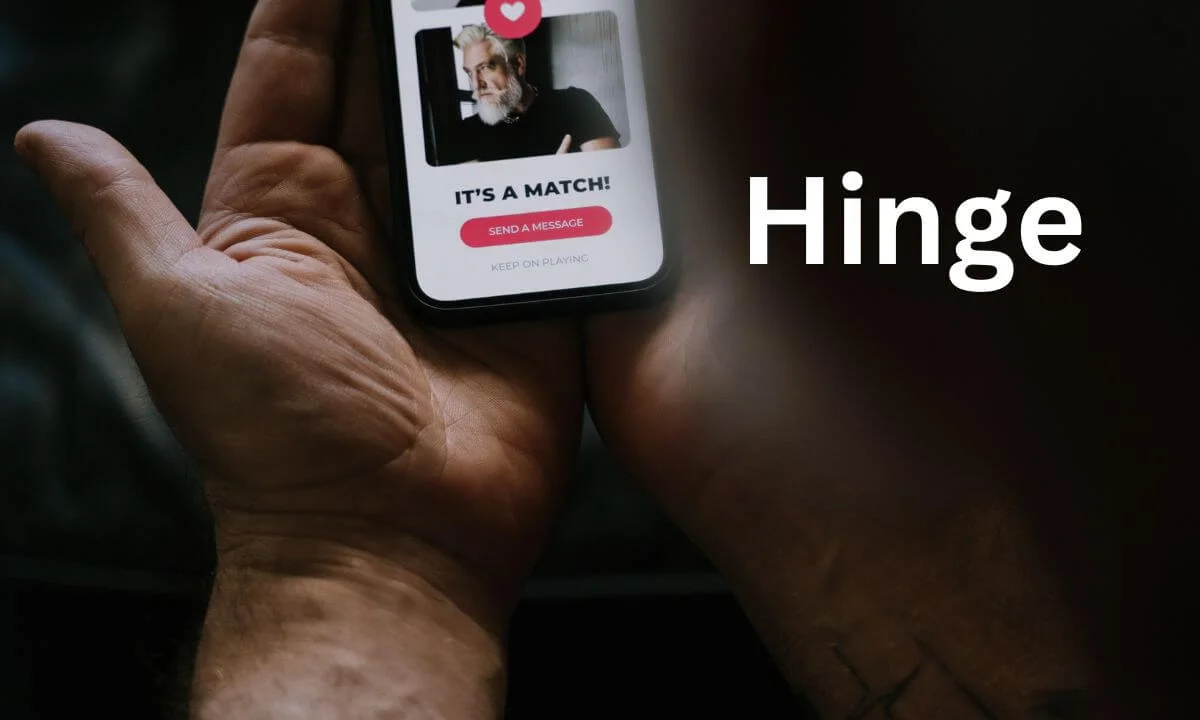 One thing to note is that some people feel nervous when using online dating platforms.
They may ask questions like: "Why hasn't my prospective date responded to my previous message? Is she distracted? Has she lost interest or even seen my message?
This is why many people ask if Hinge has read receipts for messages.
Does Hinge Have Read Receipts?
The answer is NO! Hinge does not have a read receipts feature.
As a Hinge user, you can't tell if your recipient has read your messages.
It goes either way.
In the same way, Hinge does not confirm that your messages have been opened or read; other users won't get confirmation whether you have opened or read their messages.
Now, let's find out if other dating services have read receipts:
Does Tinder Have Read Receipts?
Many messaging platforms have read receipts, and even though they are available on Tinder, they aren't widely used.
Read receipts on Tinder is a paid feature distinct from many other features, and users must pay to use it.
Tinder read receipts do not feature in the free version.
You can't get them on Tinder Plus, Tinder Gold, or even the costliest subscription plan, Tinder Platinum.
Read receipts have to be paid for individually on Tinder.
Users can make payments in bundles of five, ten or twenty, based on the number of conversations they wish to have.
Once you turn on read receipts for chat sessions, they will be logged as a single read receipt.
Thus, the cost can increase rapidly if you are conversing with numerous people on Tinder.
Does Bumble Have Read Receipts?
Even though read receipts are highly beneficial, Bumble is yet to have that feature, either as a paid subscription or a basic version.
This implies that users may not know if the recipient of their messages has opened or read them.
The reverse is the case — other users can't determine if you have also opened their messages.
But take heed that Bumble still shows a similar three-dot writing sign that implies typing almost like what iPhone users find when chatting via iMessage.
If you are typing a response at the time, somebody is checking your chat page; they can tell you are replying.
This is a clear sign that they have opened your last message.
It goes the other way around.
Even if you change your mind and stop typing, they will realize you have viewed their most recent message.
How to Succeed on Hinge
Choose Hinge pictures that encourage messages.
The Hinge app necessitates that users upload six pictures or videos to engage with other users.
Choose the ones that showcase your exciting lifestyles and interests and ensure you are in the spotlight.
The app is known for its "interactive" style, implying other users can drop comments on your pictures or profile page to connect or interact.
Strategize and choose your best pictures that can serve as conversation starters.
Fun pictures on an island or any other interesting place can encourage her to find out when it was taken.
Adorable pets are known to attract messages.
As an advantage, owning a pet makes you look honest, genuine and desirable.
Don't forget that online daters today wish for more genuineness and honesty on their profile page.
This implies she wouldn't wish to see a profile picture covered in corny Snapchat frames.
Brighten up your "My Story" Section
Unlike the Tinder bio, Hinge utilizes a set of 225-letters-or-less prompts to share information about you.
You have to select three prompts from a collection of 65, with the first being a major highlight or theme of your profile.
They can make a positive impression, and this should be your motive.
Select prompts that will let you showcase your positive traits.
Studies have proven that women are more attracted to men who are bold, tenacious and risk-takers, so ensure your stories reflect and embody these qualities.
Women also like men with a sense of humor, and a lot of prompts allow you to convey a comedic story.
Avoid prompts with a negative outlook, such as "most terrible date."
This kind of negativity may come off as pessimism and unattractive.
Take the Lead on Hinge
Hinge simplifies the process of making a conversation with matches. It may not even require the use of icebreakers.
The easiest thing to do is to drop a comment or like the user's profile sections or picture. This is a powerful indication of interest.
However, don't forget that free users are only entitled to ten likes each day, so ensure you put them to good use.
You can enjoy limitless likes daily by subscribing to Hinge Plus or Hinge X plan).
If she responds to the like, you have established a connection and can now start chatting.
Do not request the phone number from your prospective date before establishing rapport or chemistry.
That is enough to turn off women, particularly the beautiful ones that get people asking them about that at every possible moment.
It has been proven that sharing information about yourself improves your mood.
Use the comment section to get her talking about herself.
Check out her pictures and find out about her hobbies or where she took the lovely photo.
Does Hinge Have Read Receipt FAQs
How do I get people to notice me on Hinge?
Create a positive impression with your primary picture.
Ensure your phone lineup has variety.
Upload pictures that encourage conversations.
Choose Hinge prompts that are fun and strike conversations.
Review your match preferences from time to time.
Does Hinge send a notification when users screenshot?
No. Hinge won't send a notification when users screenshot their message or profile page.
You can screenshot as much as you like if you need to capture anyone's profile.
They won't get notified by Hinge that you have taken a screenshot.
Do matches expire on Hinge?
Yes. Hinge recently introduced a time-limited feature to their app.
This means you have up to twenty-four to initiate a conversation, or your match will be no more.
When you begin a conversation, your chat session may disappear after 14 days of inactivity.
Is Hinge for hookup?
Hinge is primarily focused on relationships.
However, if you have honest intentions or motives, you can use the app for hookups, just like Tinder.
This is particularly effective in busy cities.
Does Bumble work for men?
Yes. Bumble works for any gender; the only notable feature is that men are prevented from starting conversations with any woman matched.
After a woman chats up the man, they can interact without limits.
Which is better for dating: Hinge or Bumble?
Hinge is best for selective daters (who love conversation prompts and dating recommendations), while those interested in numerous matches and pleasure-seeking pursuits should go for Bumble.
Why do my matches never message me on Hinge?
It is possible that your matches haven't built an attraction yet.
Perhaps your sloppy intro message (such as Hello, dearie) turned them off.
Maybe they were uninterested due to your poor response to prompts or inadequate data on your bio.
They were not sure how to proceed with the conversation.
Why do people use Hinge?
Hinge is a popular dating app that connects you with people with similar interests or preferences.
Does Hinge have fake users?
Yes.
Hinge is replete with thousands of fake accounts looking to scam or rip off unsuspecting users.
You should be wary of online dating scams on any dating website or app.
What kind of people use Hinge?
People who are looking for love and lasting romance. It is always worth it to give Hinge a try.
Can I screenshot a conversation on Hinge?
Yes. As a Hinge user, you can take as many screenshots as possible.
Hinge won't send notifications to anyone about screenshots within their platform.
This implies that you can screenshot profile pages, pictures and even intimate conversations without fearing the other party being notified.
Is Tinder better than Hinge?
Both dating platforms have a lot of sign-ups from young people.
Tinder is best for anyone seeking hookups and casual relationships.
Hinge works well for those who want serious relationships and romance.
Is Tinder more popular than Hinge?
Tinder is the most widely used dating app in the world.
Hinge is in second place as it increases its user base worldwide.
How do I find out if you were catfished on Hinge?
The person you are chatting with does not offer basic or important information.
They avoid meeting you in real life.
They obscure their faces with sun shades or intentionally shield their face.
Conclusion
Hinge is among the most popular dating apps in the world.
In this article, I answered, "Does Hinge have read receipt"?
Also Read: