As a creator on Facebook, you can earn more than the regular payout from ads and views on your Facebook page using the Facebook stars program.
This recent inclusion enables creators to be appreciated by their fans on Facebook. Making use of the stars program is pretty easy.
All you need to do is set up a payout account for stars. This you can do via the following steps: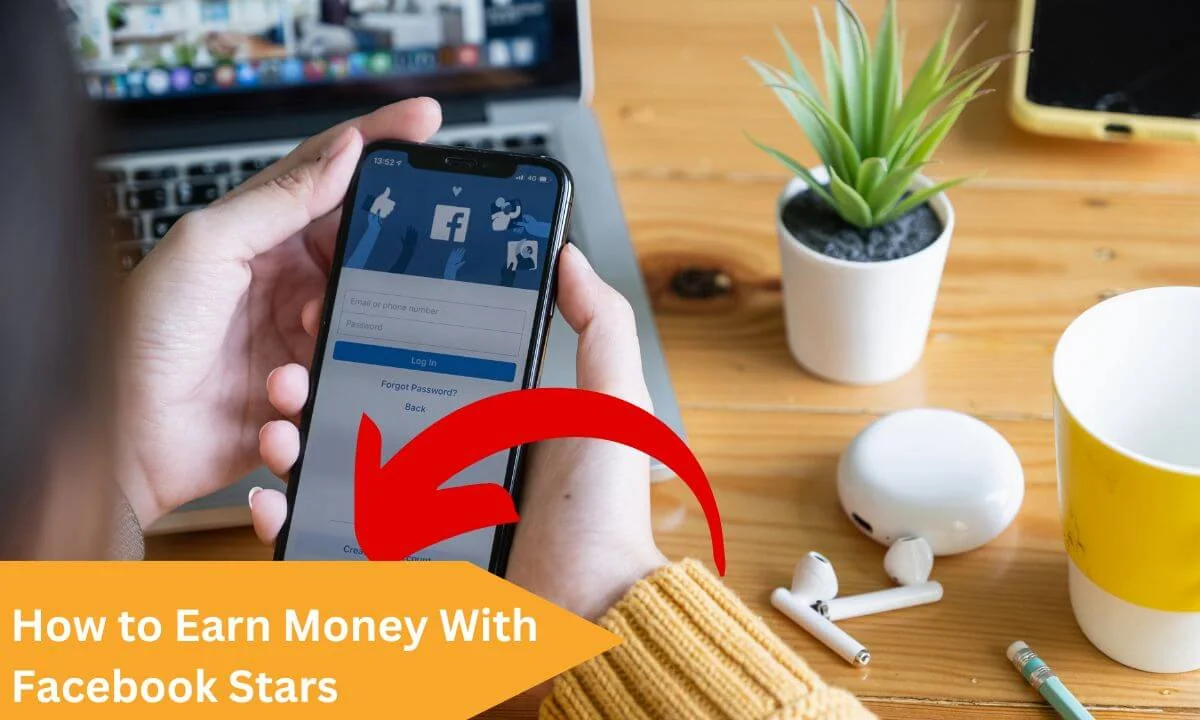 Launch the Creator Studio section in your Facebook account.
Locate the "Monetization" button on the left side of the page and click on it.
Select the Payout Settings option and have your payout account set up.
When I learned of the Facebook stars program, I was intrigued and wanted to find out more about the program, I bet you do too.
I mean, having extra cash to your name at the end of the month is a wonderful idea. So, let's explore all there is to know about Facebook stars and how to start making money on Facebook.
What are Facebook Stars?
Facebook stars is a creators appreciation program where your fans get to pay to have customized reaction items that are known as the stars and send them to you.
For each star you receive, you get an estimated financial stipend for it and at the end of the month, the financial worth of all you received is credited to your wallet.
Facebook stars allow you to monetize your video content, photos, etc. directly through the engagement of your viewers and followers. A star sent by a follower is worth one cent.
Find out more about how much Facebook pay per view on your videos.
Benefits of Facebook Stars
Beyond creating a plausible means of generating extra income for creators on Facebook, there are other benefits of the Facebook stars program. Facebook stars can help achieve the following.
A deepened relationship between creators and brands with their followers and fan base.
Provide a much more interactive means of engagement that is at the same time more rewarding.
Provide a better basis for offline businesses to move and thrive online.
Stars Eligibility
You will have to qualify to make use of the stars program to your advantage. Below are the requirements to be able to make use of the stars program.
You have to pass and keep to the partner monetization and content monetization policies of the Facebook community.
You must maintain the standards of the Facebook community.
Your number of followers must be up to 1,000 for a minimum period of 2 months.
Your location must be among the regions eligible for the stars program.
You have to be ready to agree and keep to the terms and conditions of the stars program.
Enabling Stars in Creator Studio
Once you have ticked all of the requirement boxes, you have to enable stars for you to be able to receive stars. You can only enable stars in the Creator Studio.
The first you will have to do is to get configured in Creator Studio. This will not be a problem if you have a Facebook page.
The creator Studio is a creative space that provides you with the needed tools to effectively manage your content and monetize them as well, across Facebook and Instagram.
In the Studio, you can set up stars and equally produce content that will make it possible for you to reach out to your fans and have them support via stars.
It is necessary that you follow the star setup procedure, you do it via a personal computer. You can follow the steps below to get this done:
Open the Creator Studio.
Go to the "Monetization" tab at the left and click on it.
Accept the Terms and Conditions provided.
Set up your Payout account.
Click on "Stars" to commence the stars setup and follow the steps provided.
Click on "Done" when the steps are completed.
Star Goals
The next thing to do after enabling stars and setting up a payout account is to do a live video via Live producer or Creative Studio.
However, to ensure you maximize the feature, it is important to set up star goals so you can include them in your live video.
Star goals are the estimated amount of stars you intend to make within a stipulated period. It would appear on your screen as an overlay until the goal is met.
It would serve to increase the awareness of the stars program as well.
Tips to Help You Succeed with Facebook Stars
After creating your star goal, you can pay attention to the following tips to give you better chances at meeting your star goals.
Launching
Take your time to prepare the introduction of your Facebook community to stars.
A good recommendation is to schedule a live video where you can create an awareness of how as fans and followers, they can support you using stars.
Create an Educational Video
Since the stars program is not common knowledge to all Facebook users, you should create a star enlightenment video targeted at your followers.
Ensure this video is pinned to your Facebook page so that it can easily be seen.
The content of the video should be easy to understand and well-explanatory about the subject of stars; how it works and how your fans can get to support you with it.
It will be in your best interest to include incentives for your fans to encourage their participation.
Do Live Videos Regularly
Creating a schedule for your live videos and making sure that you keep to it will help keep your fans on their toes especially if you are producing great content during the live session.
Acknowledge your Star Fans
To encourage more participation, ensure that you acknowledge those who are supporting you with stars- your star fans. Taking out time to interact with your star fans is important.
Check your Star Goal
Track your star progress to know how you are doing. To do this;
Open Creator Studio.
Go to "Monetization".
Go to "Stars" to track your progress.
Equally, try to promote stars during your live videos intermittently.
Increase Your Followers
Having a larger audience will pay off by providing you with a wider range of people who will be willing to engage with your content by sending stars to you.
How to Earn Money With Facebook Stars FAQs
How many stars do you need to get paid on Facebook?
You need a minimum of 10,000 stars or $100 USD for you to get paid by Facebook.
However, it is important to note that Facebook will not pay you if you have not set up your payout account. It is important you do so during the stars configuration process.
How do you turn your Facebook stars into money?
After setting up your account, your viewers and followers get to send stars to you. Once the stars have accumulated up to an amount you are okay with, you can have it exchanged for real cash and the money will be sent to your account.
Are Facebook stars real money?
On its own, Facebook stars are not real money. Facebook star is a feature that allows you to monetize your videos, posts, texts, etc.
Your viewers buy them and send them to you and you get to exchange them for real cash. In a nutshell, Facebook stars have a monetary value.
How long does it take to get paid from Facebook stars?
It takes about 21 days from the end of the month in which the stars were earned for you to get paid. This means that the stars revenue you generated in April will be paid to you in May.
At the end of the month, you will get an invoice on the amount of stars revenue that you have generated for that month and you will get paid about 21 days later.
How many followers do you have to get on Facebook to get paid?
You need a minimum of 1,000 followers on Facebook for you to be eligible to monetize the stars feature.
This number of followers must be consistent for at least 2 months i.e., you must have nothing less than 1,000 followers in 60 days.
How much are 100 stars on Facebook?
Each star sent by a viewer is worth 1 cent ($0.01 USD) to the streamer. This will therefore peg a hundred stars at $1 USD.
Conclusion
Different social media networks are inventing ways to appreciate their creators and Facebook is not left out.
Hence, if you are a creator on Facebook with over 1,000 followers, then, the stars program is a good way to generate extra revenue and build a better relationship with your followers.
All you have to do is get the Creators Studio which you can easily do if you have a Facebook page. Afterwards, you have to enable stars in the Creator Studio and set up your payout account.
Go live and inform your viewers about the new feature and encourage them to support you and be sure to acknowledge them when they do.
At the end of the month, you will be sent an invoice for the number of stars you have generated for the month and about 21 days later, you will receive payments for the stars generated.
Also Read: