In a year, people- Instagram creators make thousands of dollars as revenue from Instagram.
The platform has solid ways in which its creators can earn from their Instagram handle.
So, if you are a Creative and own a Creator's account on Instagram, this can be a wonderful opportunity to make money both actively and/or passively on Instagram.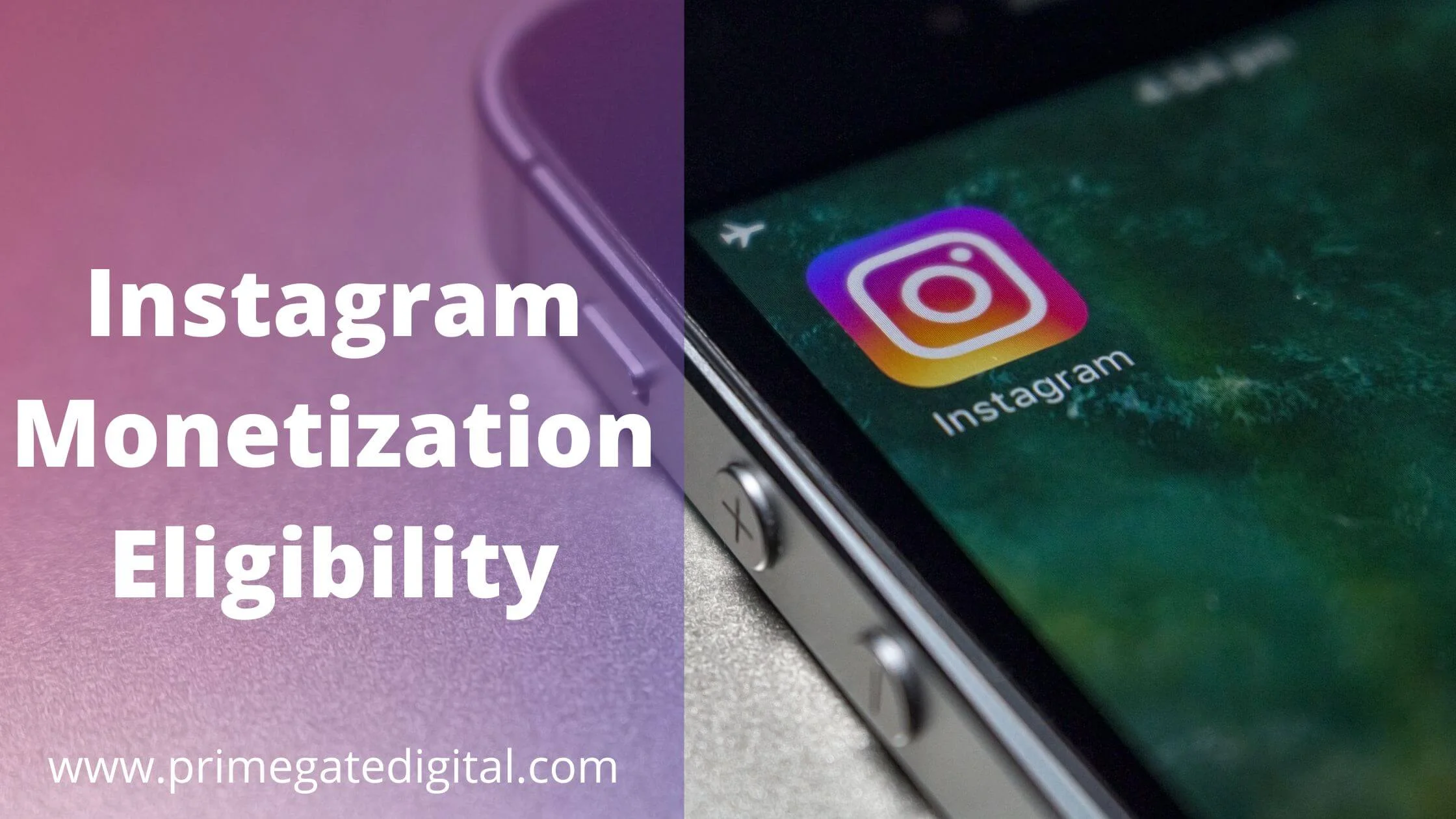 Learn all you need to know to monetize your content as a creator on Instagram from this article.
Are you ready?
Let's begin!
Instagram Content Monetization Policies
As a creator who is interested in monetizing your content on Instagram, the first form of knowledge you must have is to know the kind of content that can be monetized.
No! Not all content generated by a creator can be monetized.
Whether you meet the requirement to earn from your account in different ways, it will not matter if your content is falling short of what's required for monetization.
It is therefore very important for you to know the required conduct of your content for you to be able to earn on Instagram as a creator.
First, understand that all content generated must be in accordance with the guidelines of the Instagram community.
And, as a creator, you have to work following the Partner Monetization policy of the platform.
Below are different aspects of your content that you must pay attention to.
Content Format
If the content you generated is of the following formats, such content can be monetized:
Videos that entail just one picture and have little or are completely void of motion.
Video content that only aims to generate active engagement by giving the audience questions to respond to.
Contents that are basically slide shows of immobile pictures.
Looping video content with the same part of the content being replayed over and over again.
Contents with only immobile pictures and text montages.
Content that already has ads in it making it not suitable for ad placement.
Prohibited Content
There are contents that are not permissible and as such cannot be monetized:
Contents that have information that is not true.
Contents that have medical facts that are inaccurate.
Content that is not an Original. Only original content or content recreated under the Fair Use policy can be monetized.
Limited Content Category
There are contents that can have their monetary value reduced or limited.
The kinds of content in the categories below have the likelihood of having its monetization limited or reduced;
Contents that entail controversial social topics such as gender, race, age, political affiliation, religion, adult content, disability, socioeconomic class, nationality etc.
Content that is tragic and can stir depressive, distressful emotions like content on death, sickness, abuse, mental illness etc.
Contents that have the tendency of promoting questionable actions such as theft, fraud, bribery, trafficking, threats etc.
Adult contents that are heavy on body exposure, suggestive dancing, adult activities etc.
Content with heavy use of inappropriate language that includes profanity, vulgarity, slurs, derogatory words, innuendos.
Gory and visual unpleasant content that may include imagery of wounds, decay, medical procedure, bodily fluids, or infestation.
Content Conduct
Contents that demand the engagement of its audience by suggesting they click a particular link or comment and like the post or seek for compensation for carrying out disturbing conducts like drug consumption cannot be monetized.
How to Monetize Your Instagram Account
When you have acquainted yourself with the monetization requirement for your content on Instagram, you should learn practical ways to scale your financial revenue as a creator on the Instagram platform.
All you need is a level of intentionality, consistency and production of quality content to make use of the different ways of making money from your Instagram account as a creator that will be shared.
Brand Influencing
One way of making money on Instagram is working for a brand. With reel ads and stories, you can be creative about publicising a brand and earning from it.
There are a thousand and one brands that are looking for someone to help them become more visible on Instagram.
You need an active Instagram account with good content and consistency. With this, you can reach out to a brand to help give it publicity.
Brand influencing is completely controlled by you in terms of how much you can make.
You decide the price for your publicity directly with the brand you are working for.
NB: It is required under FTC that you use sponsorship hashtags when your posts are sponsored.
Affiliate Marketing
This is another way of making money as a creator on Instagram.
Given the recent development where any Instagram user can add affiliate links to their post, unlike the previous 10k followers limitation, anyone can earn from affiliate marketing on Instagram.
Just add a referral link or make referral to a product or service and earn your cut from it.
Use of Badges
Instagram has the Badges feature that can allow you to earn from those watching you during a live video.
They can purchase a batch in the order of $0.99, $1.99 and $4.99 to support you. Since it is quite new, it may be important to explain to your audience the badge feature.
The badge feature is not open to everyone yet. So, you will have to reside in the USA, own a creator or business account, be up to 18 years of age and have a minimum of 10k followers.
To make use of this feature, you have to enable it. Here's how to do so;
Open your Profile.
Launch your Dashboard.
Toggle the Badge feature ON.
Special Bonuses
To increase the rate of activity on Instagram, a Bonus program has been created.
Instagram reaches out to different individuals from the platform and compensates them for doing certain things.
There is the live video bonus or the Instagram reel summer bonus that rewards very popular reels.
You need an active and good Instagram account with amazing content to stand a chance to be selected for the Bonus package.
Instagram Subscriptions
With Instagram subscriptions, anyone can earn from their followers on Instagram as this is open to all creators on the platform.
Your followers can give you a monthly stipend as a subscription just to give support to your brand. This way, you can monetize your account as a creator.
How to Check Instagram Monetization Status
To check if you're eligible for monetization on Instagram, follow the steps below:
Login to your Instagram account.
Go to Settings
On the Settings page, click on Creator,
Next, click on Monetization status. You will find out if you're eligible for Instagram monetization.
Instagram Monetization Eligibility FAQs
Who is eligible for monetization on Instagram?
Any creator can earn from Instagram. There is more than a way to make money on Instagram and each has its regulation or eligibility.
While for one way of making money, you may need to reside in an eligible location or own a particular followership base, there are other ways of monetization that may require something different.
To be qualified to monetize your content, you basically need to own an active creator or business account on Instagram with a good number of followers, good quality content, and consistency.
How many followers do I need to monetize on Instagram?
With an active 1000  followers, you can monetize your account. Some brands will be willing to partner with you with that number of followers.
Of course, the higher the number of followers the higher your monetization chances.
Conclusion
You don't have to merely surf through Instagram as a creator.
You can make use of the platform to make money both actively and/or passively.
Leverage on brands, enable ads on your content, market goods and services and get a commission when there are sales.
Ensure you maintain the production of good content that is in accordance with the content regulations of the platform.
Also Read: