Does Facebook pay for views? Yes, it does. Just like other social media platforms, you can monetize your videos on  Facebook.
With this news, the next thing you may want to know is the value rate of Facebook videos with respect to their total number of views.
Find out what you need to know about how much you can earn from Facebook stars by reading through this page.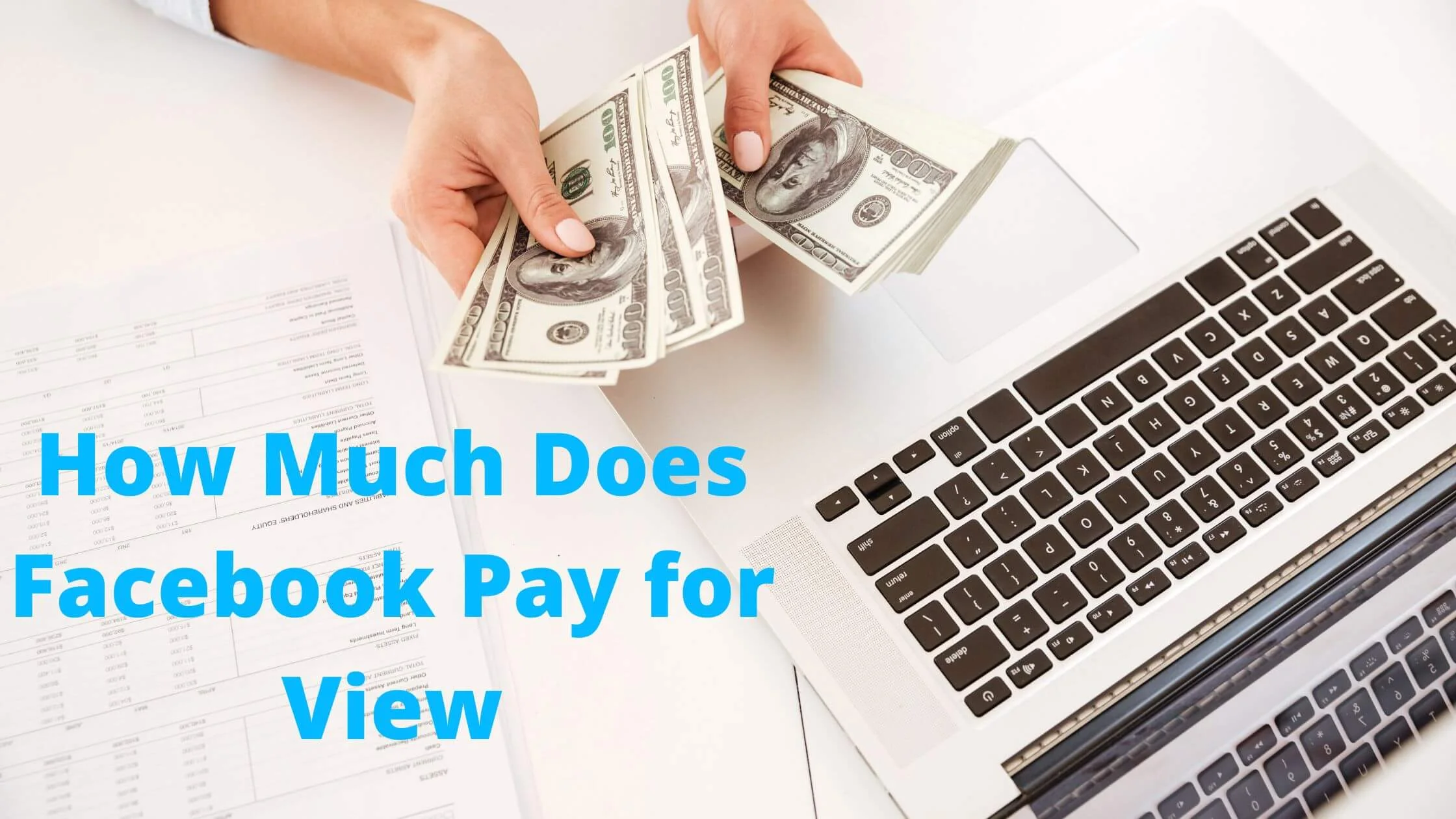 The question of how much you can earn from your Facebook video may not get a direct response as a lot of factors comes into play to determine the value of your videos.
The standard for measuring your financial earnings on Facebook is not just dependent on the number of views you get on a video you posted on your page.
To get a good answer to the question of how much Facebook pays for views, you will have to learn about all that can serve to influence the financial worth of a video you posted.
Facebook will definitely go bankrupt if they paid every user who uploads a video a stipulated amount per the number of views they get given the membership statistics of the community.
As a result, there's a structure in place to provide users with the added privilege of video content monetization.
This means, as a Facebook user, you have to be eligible and your video has to be eligible as well for monetization. Let's look at the requirements for video monetization below.
Here's also how much TikTok pay per view on your videos and followers.
Requirements for Getting Paid for Videos Views on Facebook
Certain requirements have to be met by both your page and the video that is being posted before you can generate revenue for the views you get from such a video.
A simple summary of this is provided below.
Profile Details of the User
Details about the owner of a Facebook account will affect the eligibility of such an account to monetize its video.
Before going further, there are two requirements the owner of an account has to meet.
Age
One of the basic requirements for receiving payment for a video is that an account holder on Facebook has to be up to the age of 18 and above before such an account can stand a chance at video monetization.
Residence
The place of residence of an account has to be one of the locations that are eligible for video monetization. You can check out if your country permits In-stream ads. While a lot of locations do, some do not.
See Also: How to Monetize TikTok Videos on YouTube
The Credibility of the Page
There are a lot of Facebook users that meet the monetization requirements as far as their age and residence are concerned.
However, that is not enough to make them eligible to get paid for their videos viewed on Facebook.
There are other requirements that have to be met by a page for it to be termed "credible".
Followership Base
You need a strong followership base to authenticate your presence on Facebook. This is to serve as a vote of trust for your page.
At the minimum, Facebook requires that you have a followership base of nothing less than 10,000.
Activities on the Page
In addition to a minimum of 10,000 followers, your page has to be active for it to be eligible for video monetization. You need to have nothing less than a summation of 600,000 minutes of videos viewed in 60 days.
This means that all the minutes people have viewed your videos (live videos, post-live videos, on-demand videos etc.)  in a duration of 60 days put together should be up to 600,000.
The kind of activities carried out on your page has to agree with the guidelines of the community as well.
Videos Generated on the Page
There have to be active videos on the Page. The minimum for this is about 5 original videos.
Content of the Video
The principal determinant of video monetization on Facebook after the credibility of the page has been verified is the content of the video.
This is what will affect the financial worth of the video. First, the video must agree with the content policy of the Facebook community.
Adult content that is heavy on nudity, abusive content, content that is political etc. does not stand a chance at monetization.
Viewer-friendly videos that are original are the videos that are most likely to be used for ads. This will in turn affect how much you can earn from such a video.
Things to Note About How Much Facebook Pay for 10,000 Views
The presence of copyrighted material in your video content will affect your earnings on that video. This is because royalties will have to be paid and this can affect your returns.
Your payout can be delayed if there's an ownership claim on a video you posted. This will have to be reviewed by Facebook and if the claim is dismissed, then, your payment will be updated to your account.
How much you earn at the end of a month might not be directly equal to the amount you earn per day. Different things can affect the amount available to you by the end of a month. For instance, a copyright claim might negatively affect your returns until it is settled, a carryover of payout into the next month can equally affect your returns positively.
The quality of your video, the number of ads in the video, and the company responsible for the ads all play a role in determining the financial value of your video.
How to Check Your Monetization Status on Facebook
Of course, if you feel you should be eligible for video monetization, it is best to check it out. This way you can position your page better for higher monetary value.
To find out if you are eligible to get paid for your videos viewed, follow these simple steps:
Launch the Creator Studio.
At the left of the page review menu, you will find "Monetization". Click on it to check your eligibility status.
How Much Does Facebook Pay for Views FAQs
How can I calculate my Facebook earnings?
You don't need to do the calculation yourself as this might be difficult to achieve. Instead, make use of the approximate earnings insight provided by Facebook to know how much you are earning. To do this:
Proceed to Creator Studio
Click on "Insights".
Then, click on "Earnings" to check your earnings.
How much does Facebook pay for 1000 views?
The amount earned per 1000 views might differ per video and page. However, an average statistic given by Social Media Examiner is that you can earn about $8 per 1000 views.
Can I get monetized for likes on Facebook?
As of now, earning from likes on Facebook has not been enabled. Getting paid for likes on a page might be harder to come by on Facebook.
This is because people can easily be fraudulent about generating likes.
How much does Facebook pay for 10,000 views?
The amount earned per 10,000 views might differ per video and page. However, on average you can earn about $80 per 10,000 views.
Conclusion
Bear in mind that no two videos have the same earning rate on Facebook irrespective of whether the videos are coming from the same Facebook page.
This means that a standard direct response of how much can be earned per number of views of a video cannot be ascertained.
As a Facebook user who is interested in monetizing your Facebook page and videos, it is necessary to pay attention to things that will position your page and videos better.
One of such detail is maintaining authentic content on your page.
Also Read: