There are thousands of free business name generator tools out there.
With the consistent rise in the emergence of new businesses, it has become more imperative to stand out with your business name
This is because your business name is not just another name, it is a part of your brand identity, a key concept that customers associate with your products or services.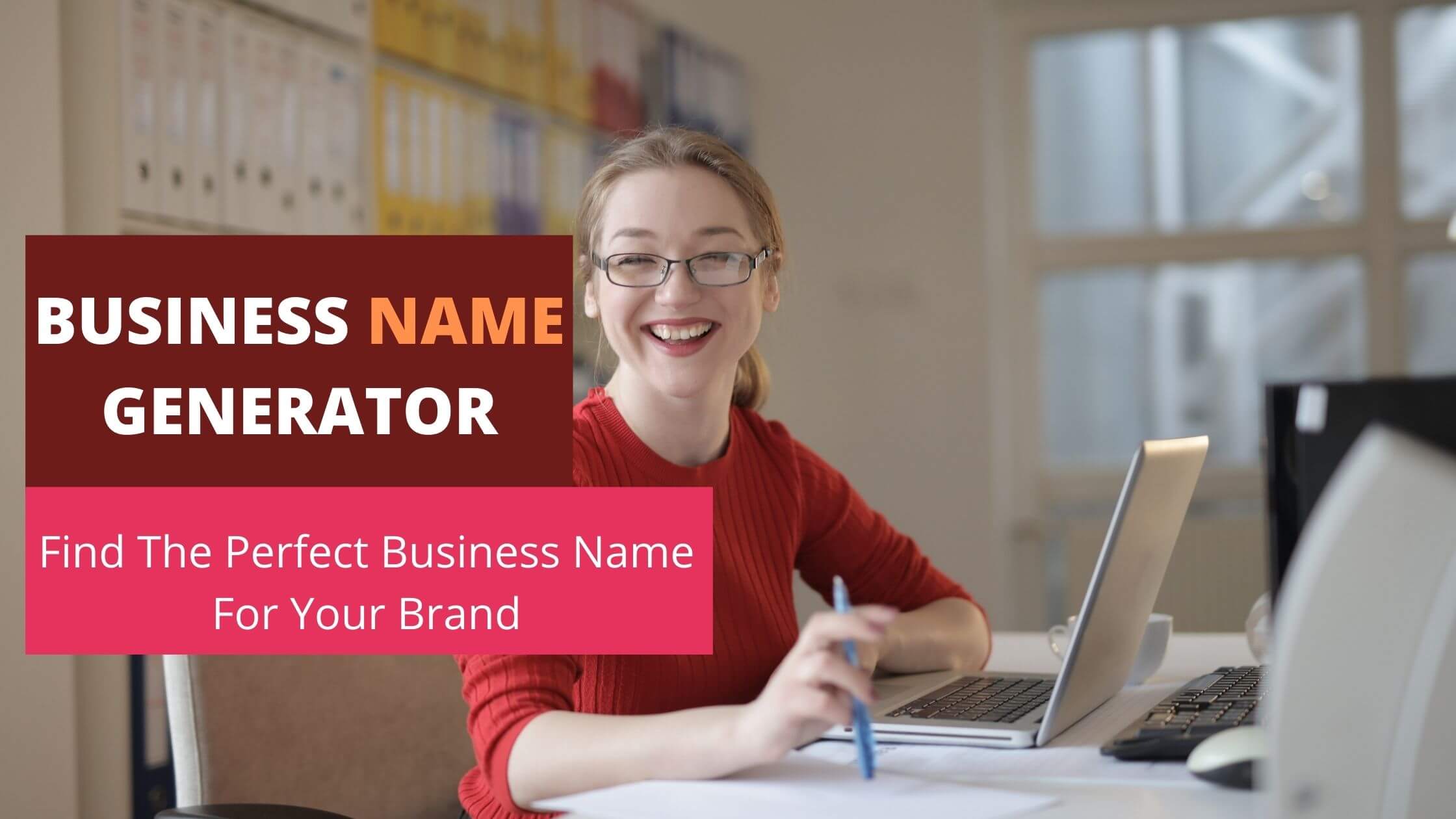 In the article, you will discover 15 free business name generators that can help you over the challenges of finding the best possible name for your business.
Make sure to review your potential names with business partners, friends, colleagues, and family to get their input and follow these tips to generate the best business name for your brand.
Tips to Select a Business Name
Here are some tips that might help you finalize your business name:
Make sure not to pick a business name that is too vague. Also, choosing a name that is too simple might not be as memorable.

Use alternate variants of common terms. For instance, Flickr instead of flicker.

Keep it simple. Don't go choose a business name that's too long.

Do not copy any existing business names already in existence.

Don't limit your choice to a very specific business name. For instance, if you add a specific product in your brand name, your customers might only relate your brand to a singular product, which might impact negatively your future growth opportunities.

Make sure to confirm the availability of your desired domain name before concluding your business name.

Seek a second opinion from your business partners,  friends or family about your final decision.
Top 15 Free Business Name Generator with Great Difference
Here are the best and free online business name generator tools to help you brainstorm, think creatively and break through the mental block to finding the best business name possible for your brand.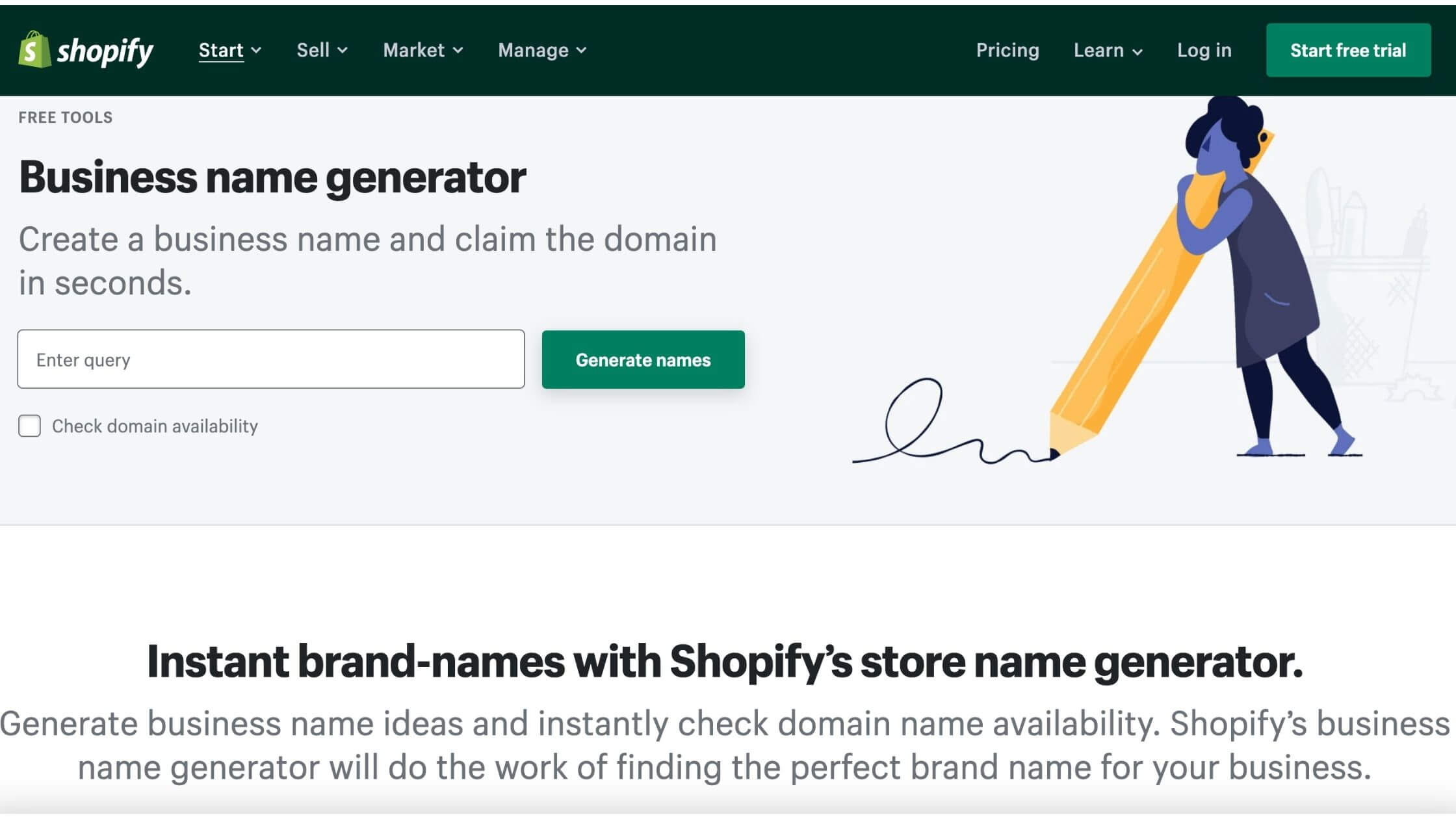 1. Shopify Business Name Generator
Shopify is one of the best online business name generator tools that is helping people come up with a unique business name.
The outstanding aspect of this generator is that it quickly shows what domain suffixes are available, in relation to the relevant name it generates.
Almost all the time, most people tend to go for names with ".com" availability, and it helps to reduce the many options.
The only issue you might tend to have here is the numerous recommendations that'll end up making you feel like you actually don't have so many choices.
However, you can solve this by entering some keywords.
See Also: 15 Best Lead Generation Software to Consider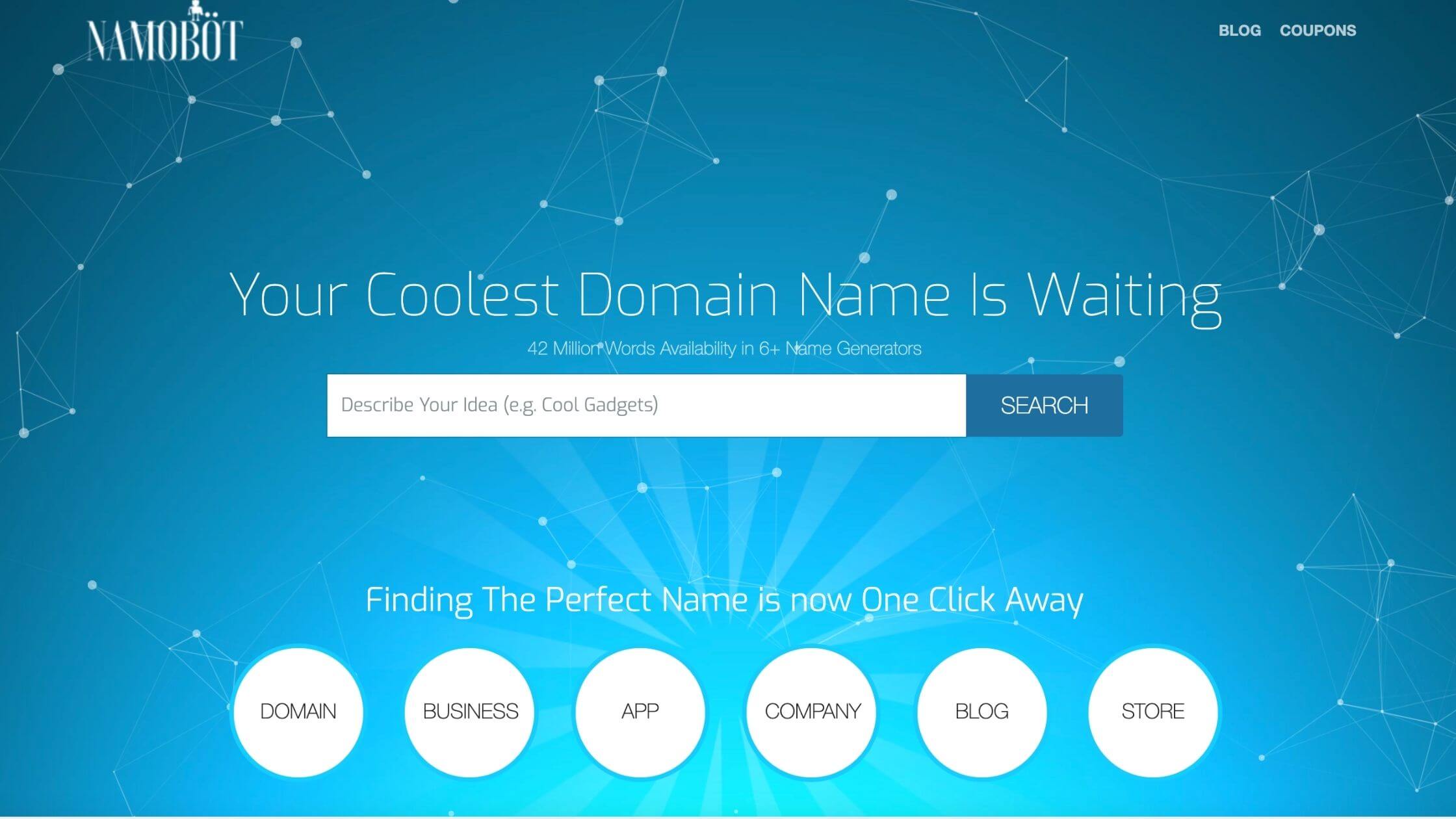 2. Namobot
Namobot is really an amazing business name-generator tool.
It helps with standard suggestions, on specific categories like domain, business, app, blog etc
The tool goes ahead to show you names in domain suggestions, though not in actual business names.
This is really unique when generating names for online shops and businesses.
This business name generator works by either adding a prefix to the keyword or just working on the letters of your inputted search.
It's very good with SEO suggestions. If you are trying to come up with another online business, then this is perfect.
See Also: 12 Best Mobile Marketing Strategies to Boost Sales Conversion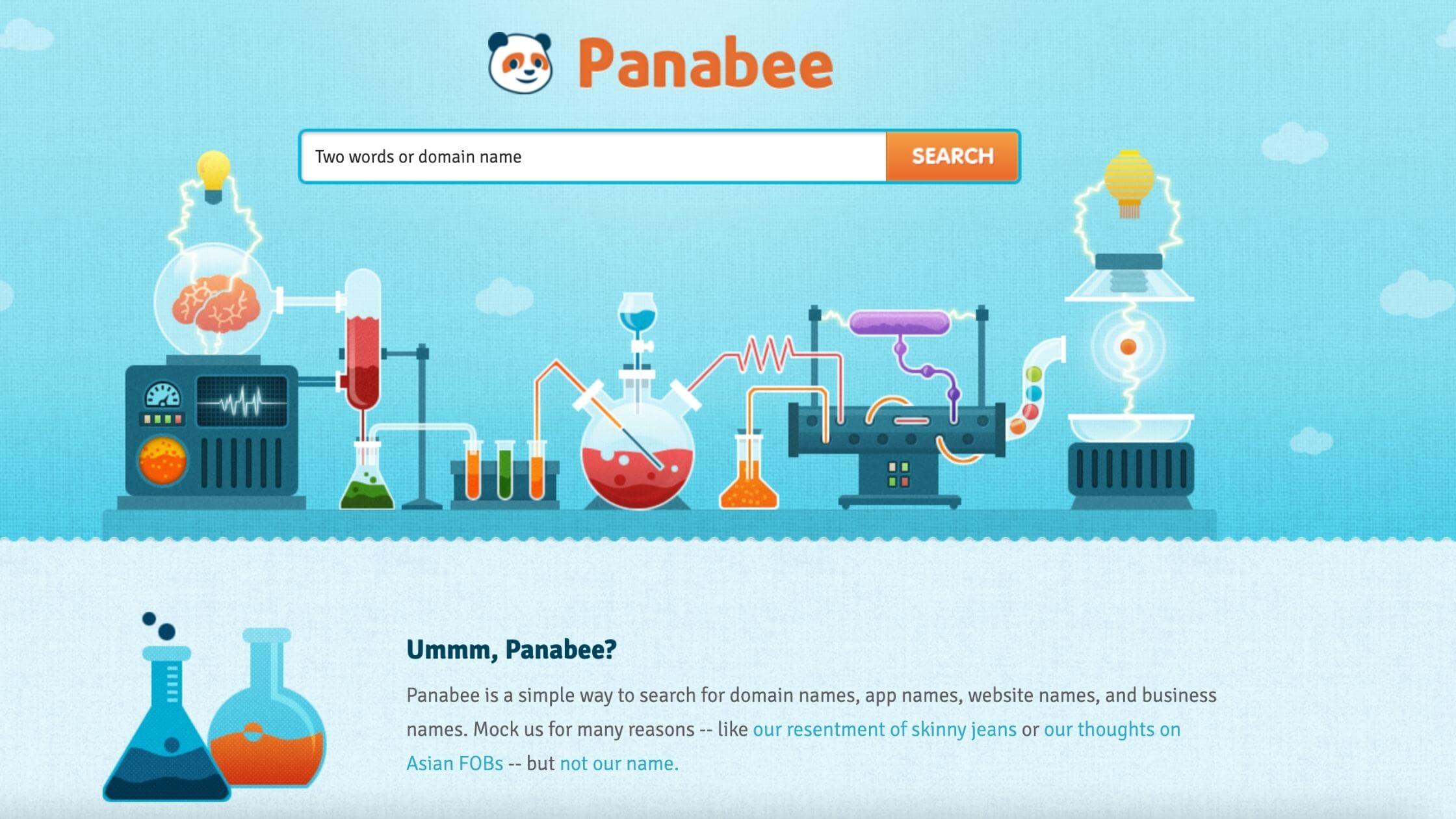 3. Panabee
This is a way too neat and creative tool.
Panabee enables domain visibility to a very large extent. This is the main point of interest when it comes to selecting a business name.
It is a really nice tool because you can also easily see what extensions are available.
The selection is a bit critical. Keywords are mixed up sometimes. But then, the format is presented in a very easy to read as well.
See Also: Pinterest Marketing: 10 Great Hacks For Beginners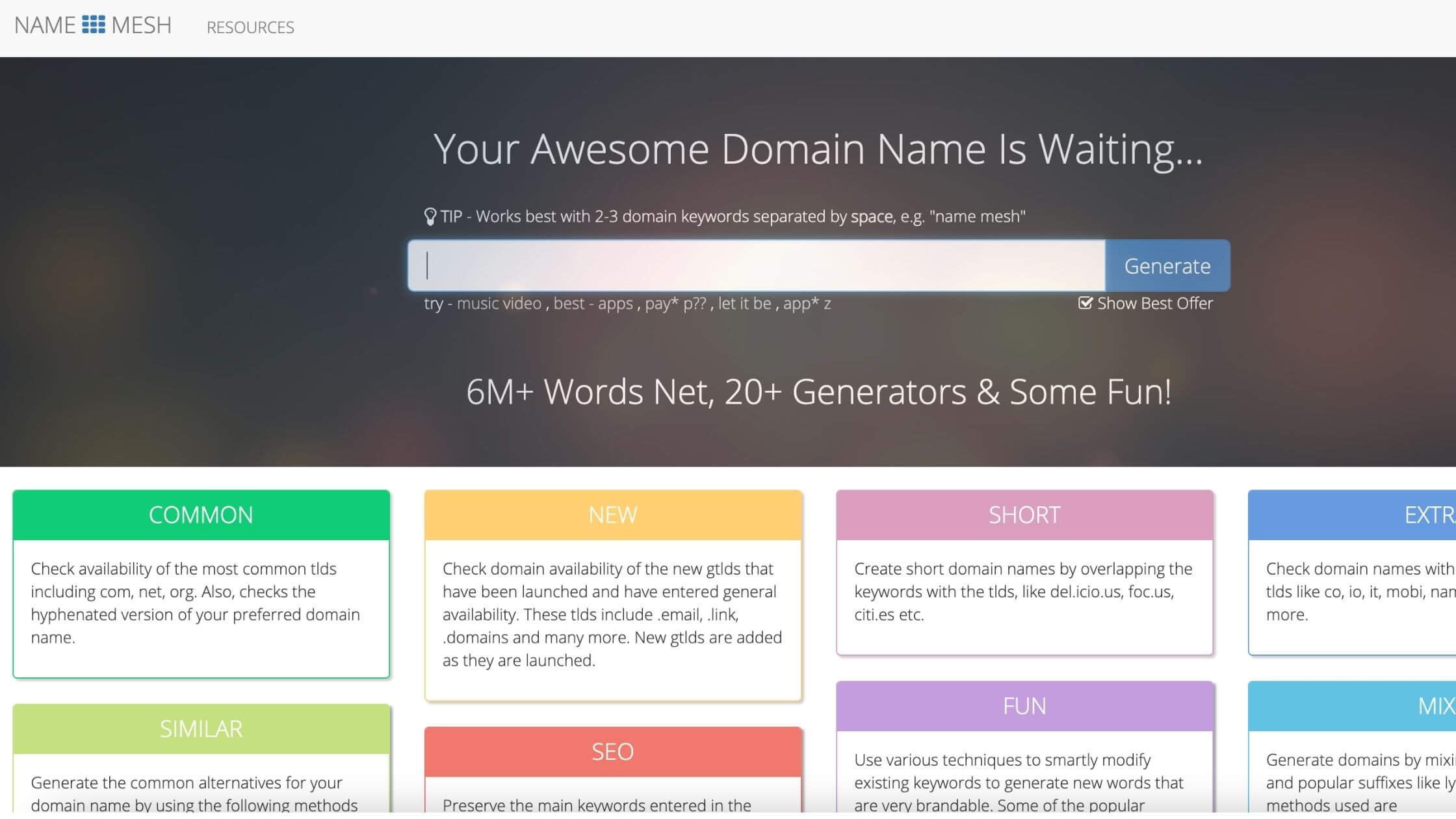 4. NameMesh Business Name Generator
NameMesh is a site that's dedicated to providing you with the best domain.
It doesn't only help with domain checking, at the same time it is also really creative. This alone makes it one of the best on the list. Besides, it has diverse category selections.
The selection process is really unique and interesting to go through.
NameMesh also helps you with amazing name suggestions. No matter how blank you've been about a name, the interesting and fun ideas will most definitely leave you thinking.
See Also: Dropshipping Business: 10 Profitable Hacks for Beginners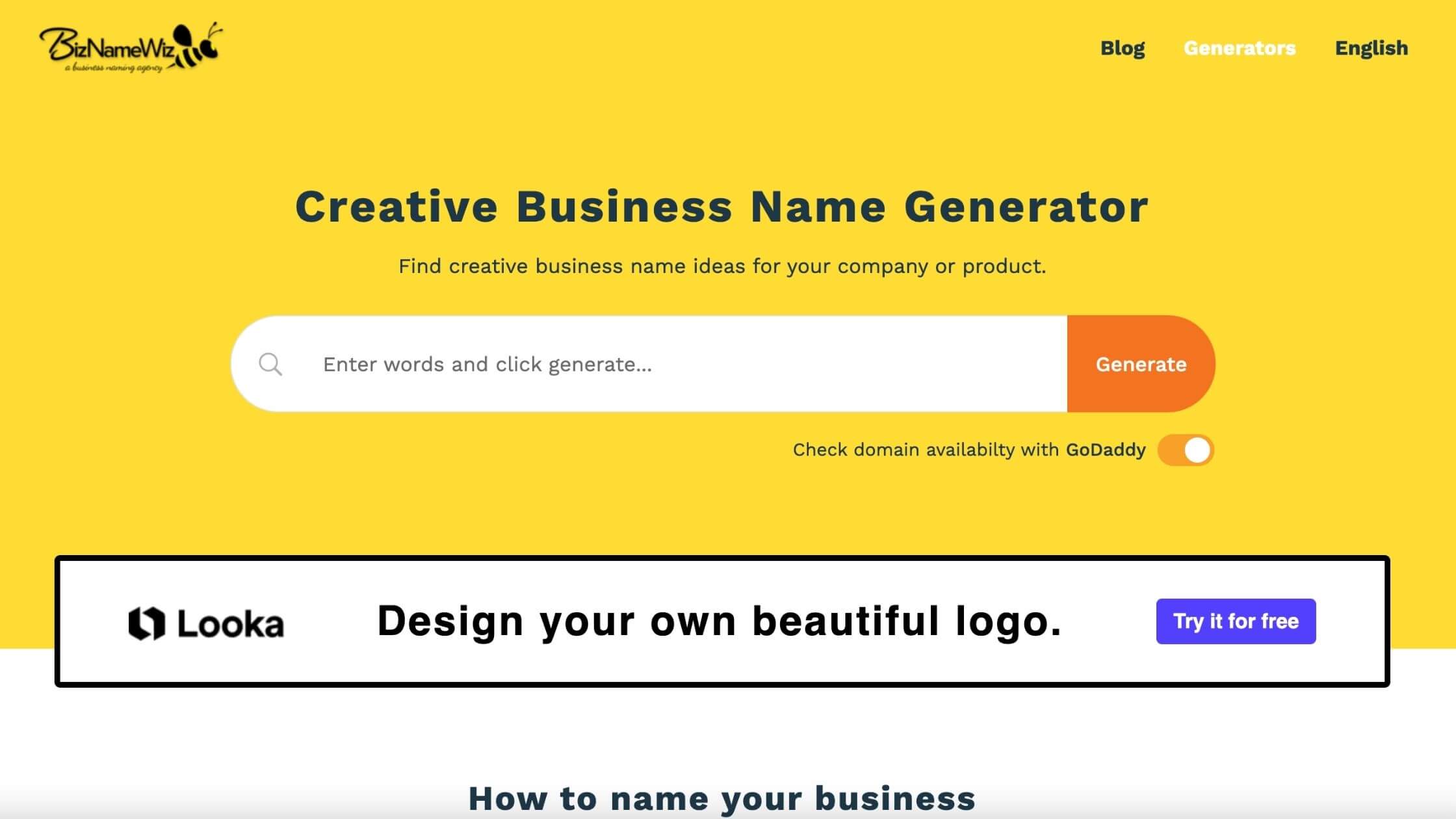 5. BizNameWiz
BizNameWiz does just what its name suggests. It won't be weird to think that they are wizards when it has to do with
brainstorming and coming up with very exciting business names.
Their suggestions are just not only as creative and unique as you might think, but it's also very much filterable.
This is one feature that most other tools don't have; the ability to filter your results based on what you think feels best.
One good thing you should also know is the ability to send ideas to a given email. Which makes it easier for you to filter through them more on your own.
See Also: Top 30 Social Media Marketing Strategies For Small Businesses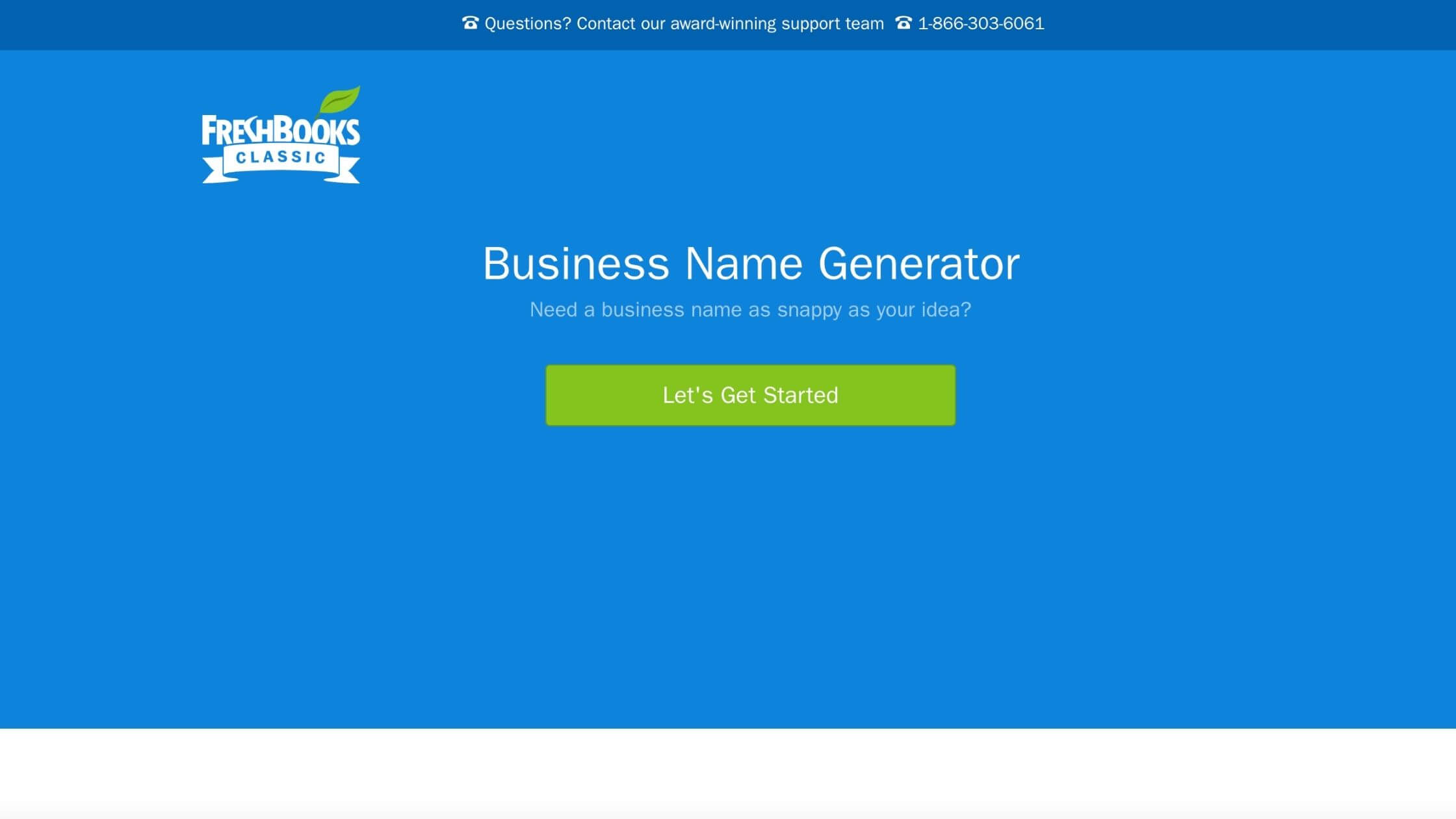 6. FreshBooks Business Name Generator
This is actually an accounting software company that finds pleasure in helping newer businesses succeed as well.
FreshBooks is one of the free online business name generator tools that help generate names easily. This also implies selections based on what industry the business is going to thrive in.

These provided keywords, go ahead to create industry-relevant suggestions.
Though the selection is outstandingly smaller than the other generators, it's highly relevant in all sorts of comparisons.
See Also: The 15 Best Digital Marketing Blogs to Follow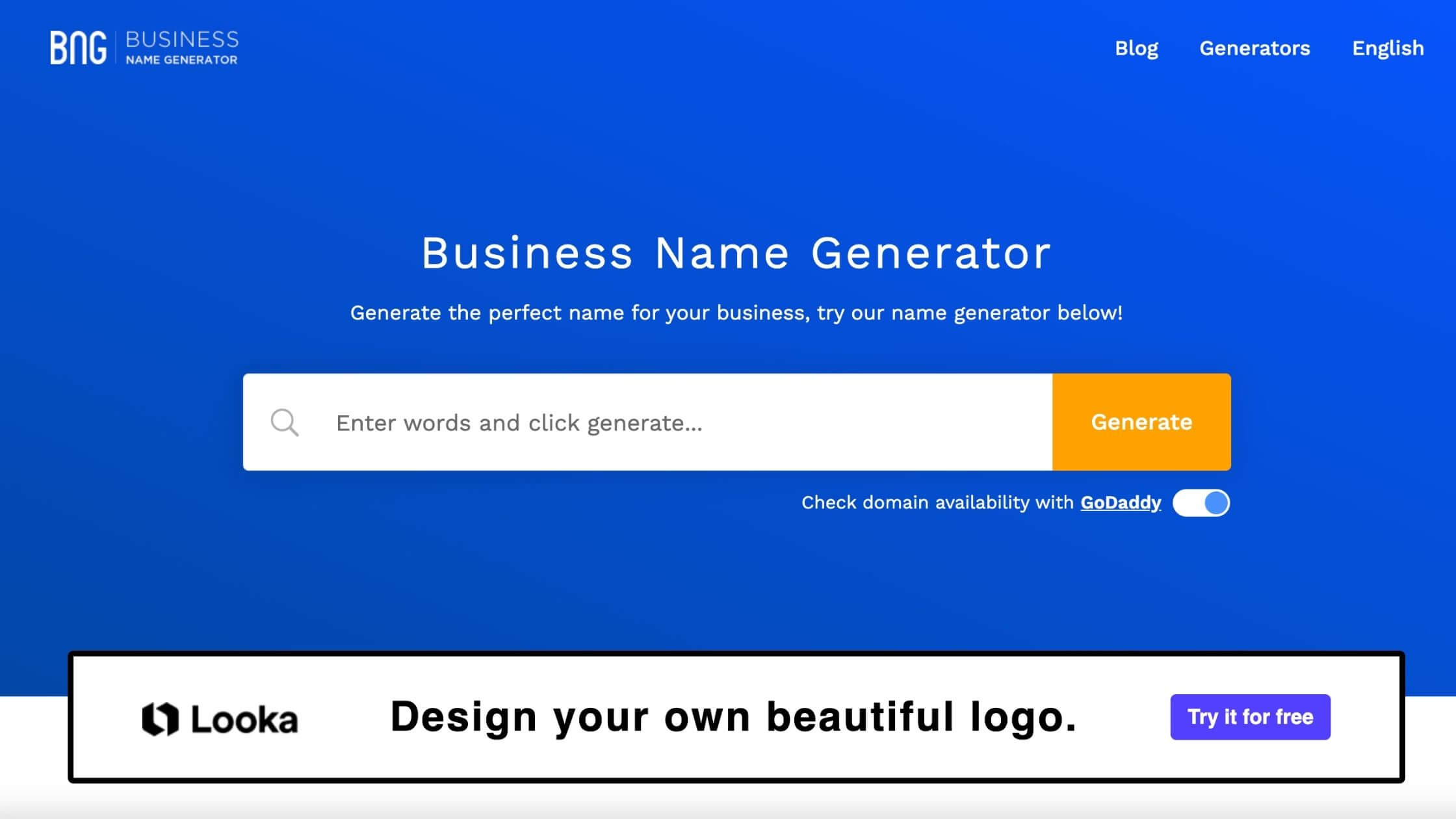 7. Business Name Generator
Business Name Generator is a site that gives you exactly what you would expect. It is completely free!
They also provide a ton of business name ideas, with variations in both prefix and suffix including variations based on keywords.

This Generator doesn't only value creativity but it's filterable as well.
Also, it provides you with industry ideas, instead of just generic ideas. The most interesting thing about this is that the filters actually work.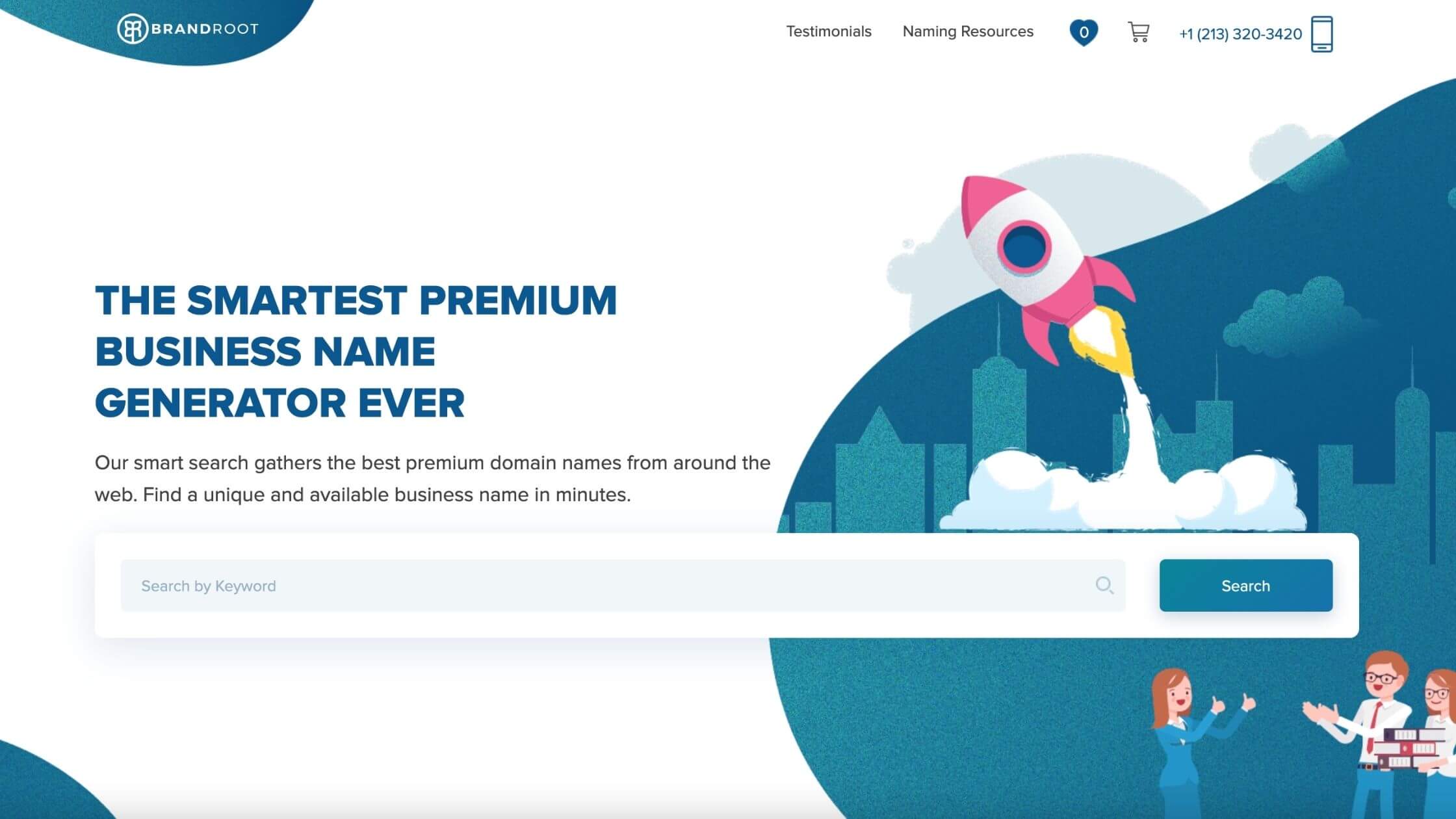 8. Brandroot
Brandroot just takes a different approach compared to most business name generator tools on the list.
In the case of Brandroot, business names are a product. They simply collaborate with people of creative minds and come up with some really amazing names related to a specific industry.
With this diverse portfolio of effective names they end up selling to businesses, and they make it really clear that you are purchasing more than just any name.
You're also purchasing an identity, and this comes with a .com address, logo, copyright information and more.
It's generally one of the most expensive options you can have on the list. But then, they provide you with much more than just a name, it's always highly recommended.
See Also: Our Top 25 Most Powerful Content Marketing Tips Ever!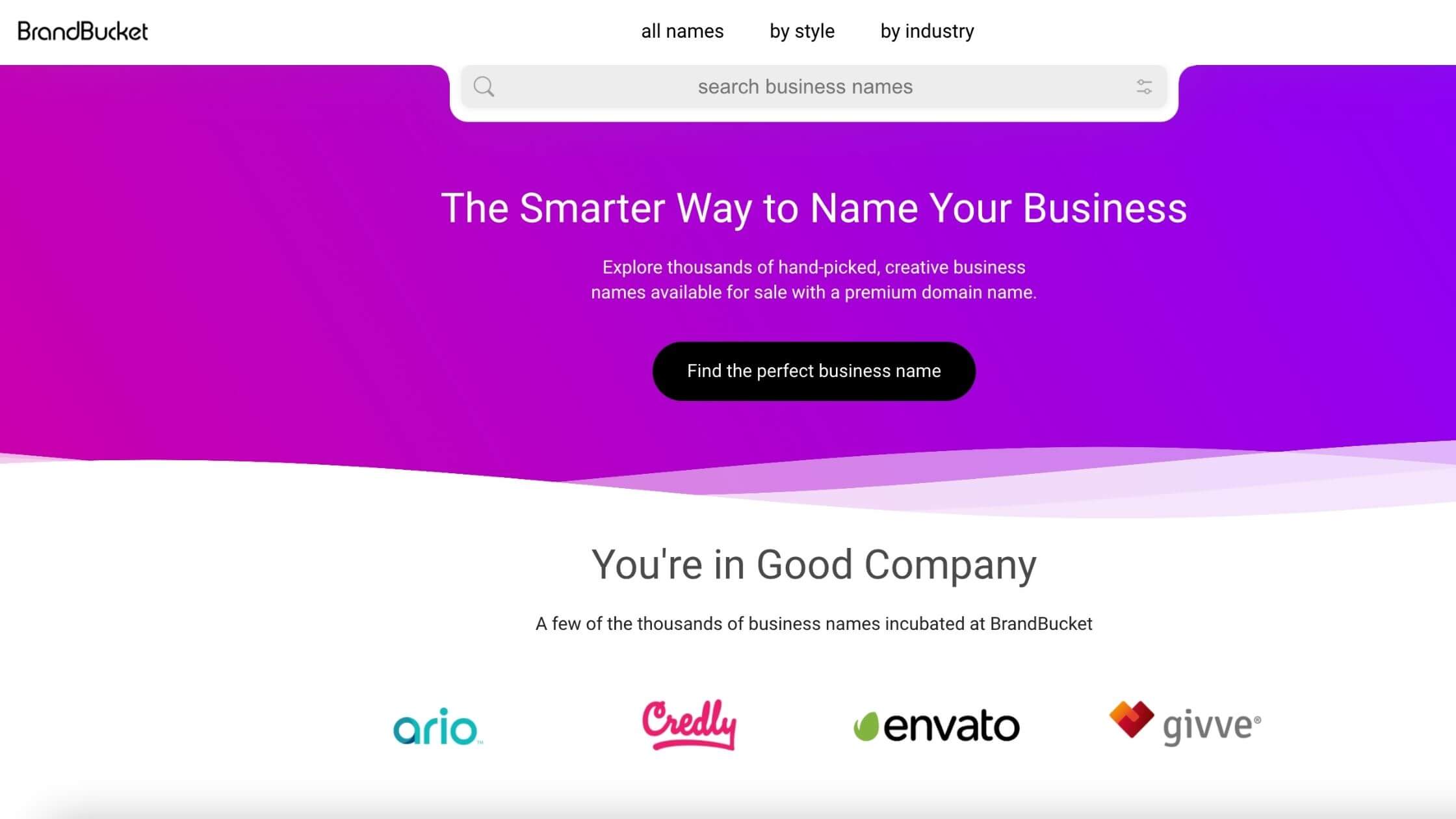 9. BrandBucket
BrandBucket is a company that is very much similar to BrandRoot. They sell business identities.
The names are top-notch, relevant and high-quality.
If the price tag on them wasn't that high, it would have definitely been a perfect service.
But like Brandroot, they sell business identities and this includes a logo, copyright and Domain as well.
If you are really stuck and you need help with an amazing and outstanding business identity, then BrandBucket is a tool you should consider.
See Also: How to Build a Successful Copywriting Business as a Beginner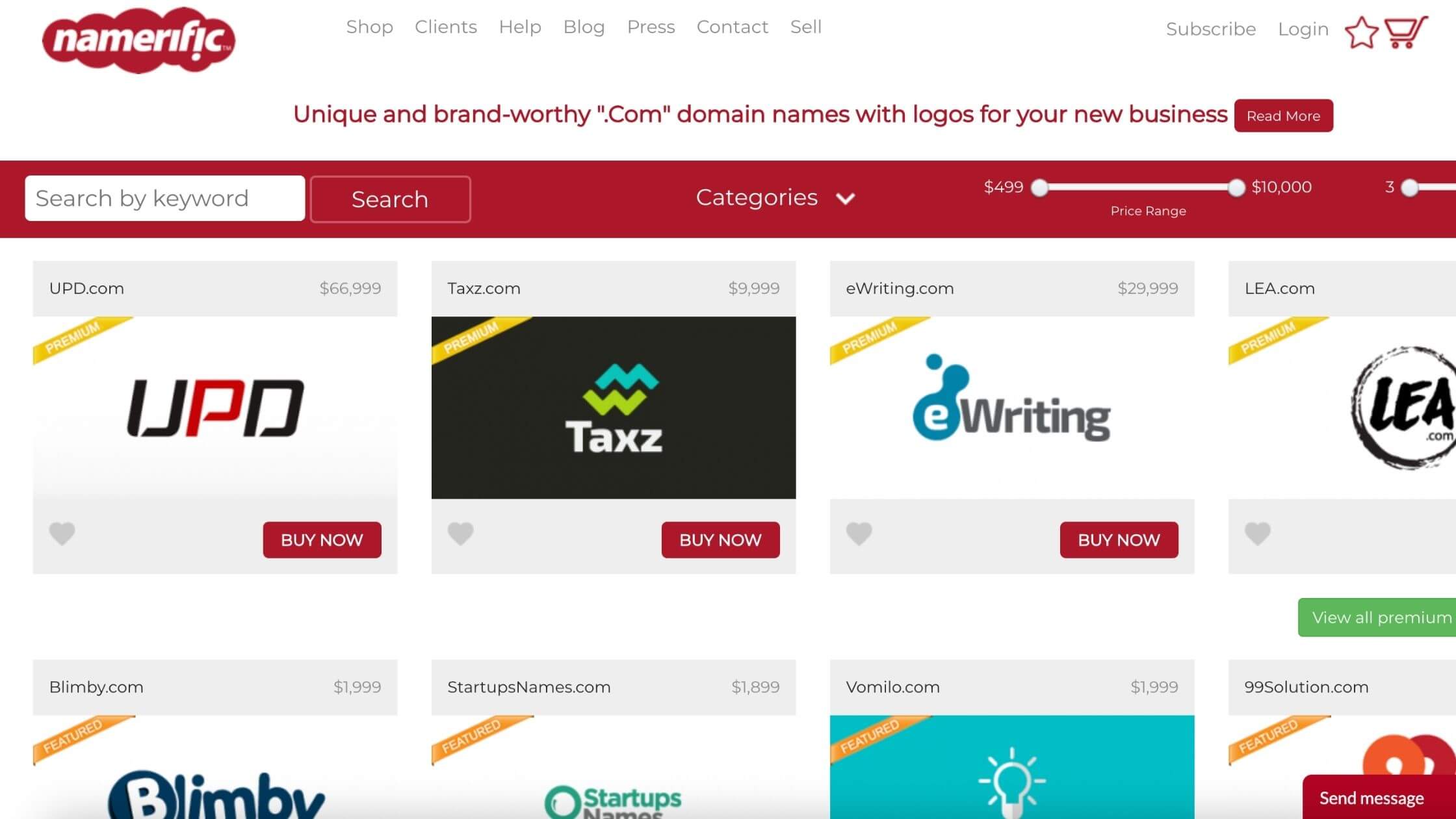 10. Namerific
Namerific is a very good website for generating brand names. You simply need to type in your keyword or niche.
By default, you'll be given relevant brand name ideas and a logo as well to pick from.

Namerific is considered to be creative and unique as well, so you really don't have to worry about other companies that might likely own the same name as yours.
See Also: How To Target Wealthy Individuals With Facebook Ads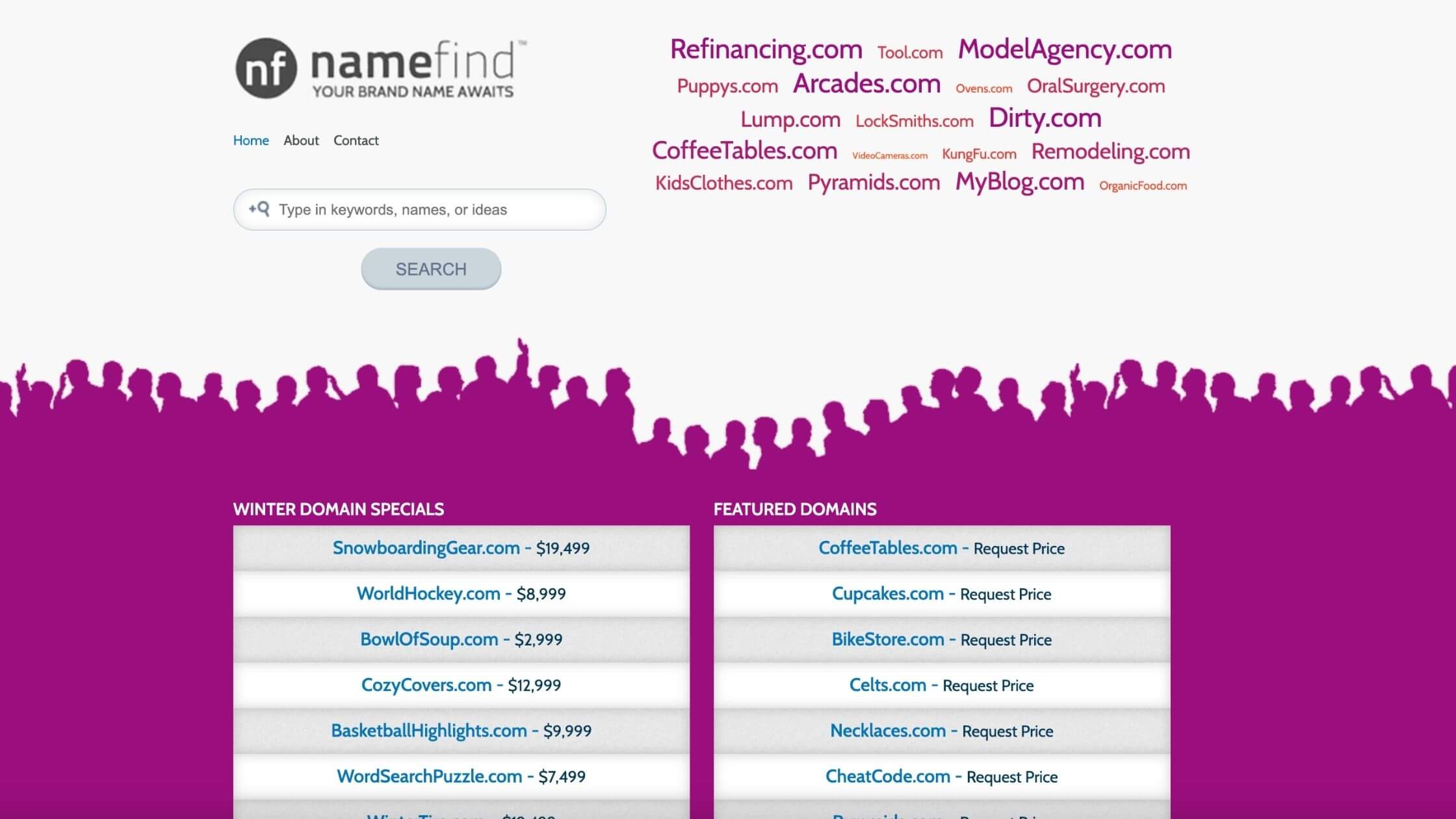 11. Name Find
Name Find is such an amazing business name generator tools that work for successful entrepreneurs with a sizeable budget to invest in unique domain names.
You will definitely have a list of nice domain names to choose from, you can go for the most premium one.
If you have issues with the names, you are very much free to call or email their domain experts to get help in finding and also acquiring the name for you.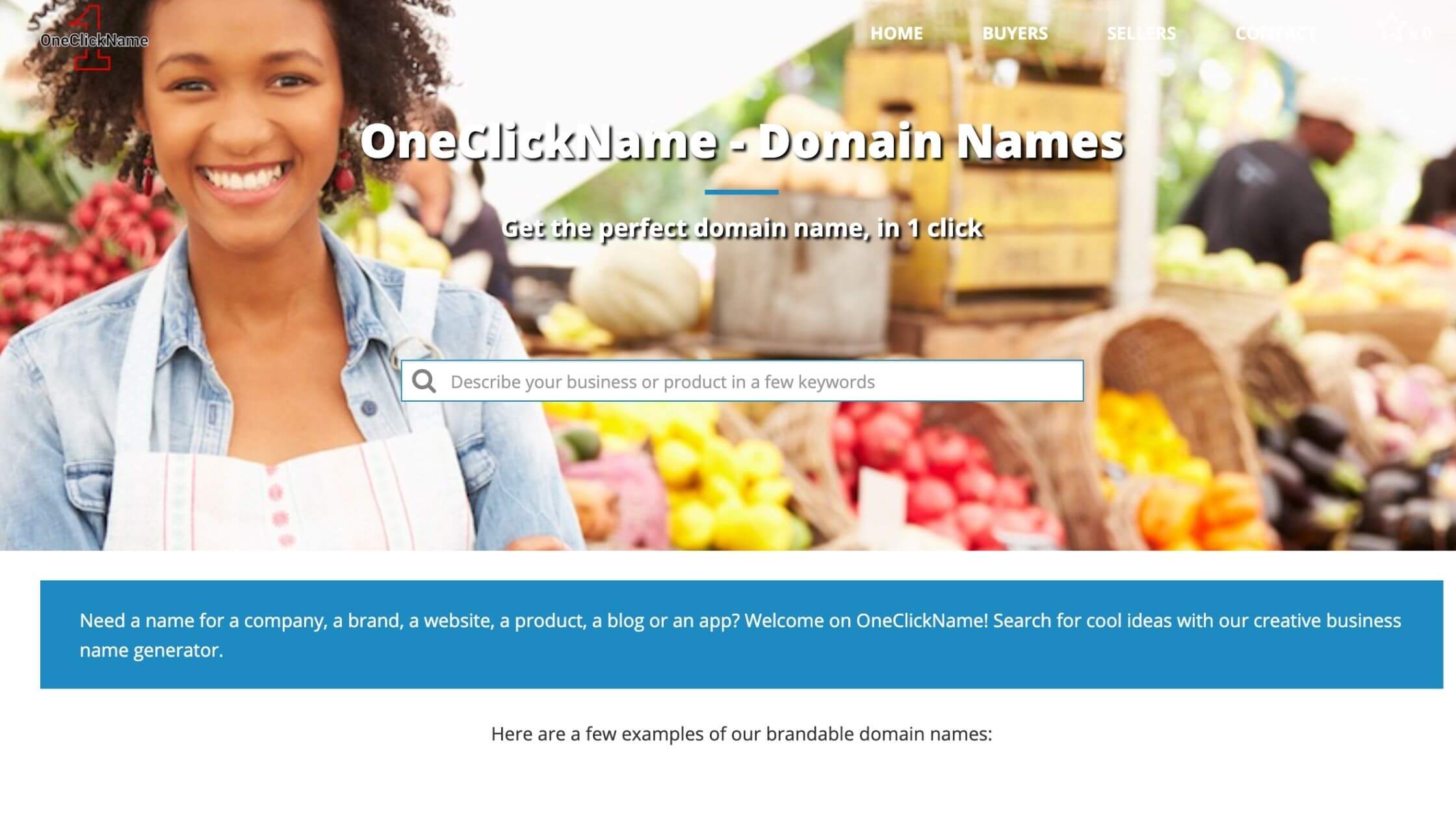 12. One Click Name
This is a generator for a brand name that will provide you with a logo alongside your domain name. There is no doubt that there are thousands of premium domains for sale on this generator.

Every domain will definitely be described with categories and keywords as well. One Click Name needs you to type your keyword or niche.
The result will serve you with relevant and outstanding brand names. It also presents you with things like reasons behind the choice of the name or the structure of it and more.
See Also: The 15 Best Online Marketing Strategies to Increase Sales Revenue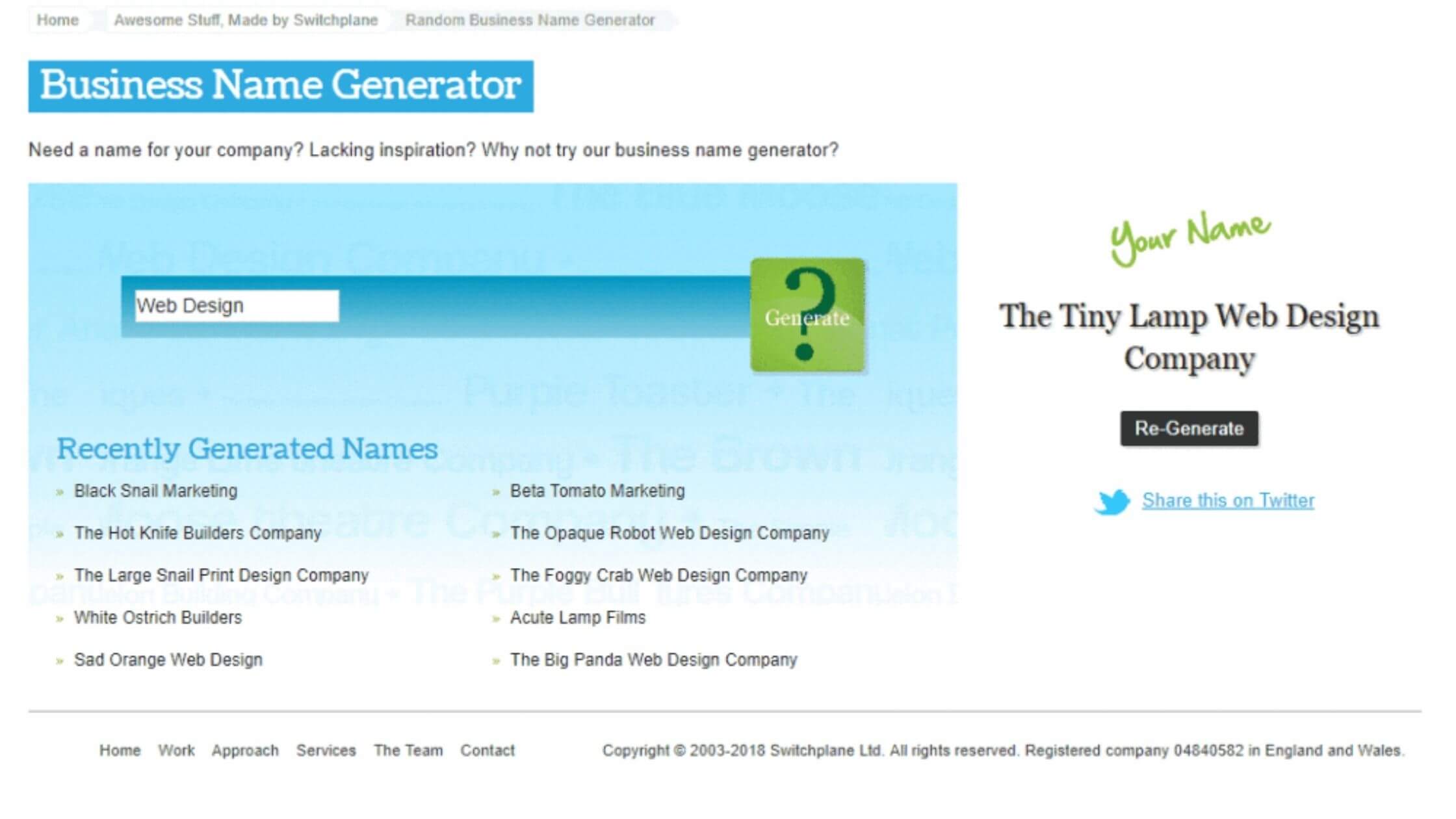 13. SwitchPlane Business Name Generator
Switch plane is a digital agency that enables brands to grow their identity with ease.
The tool is really simple, and effective at the same time. This tool drives focus as it allows you to consider one idea at a time.

It's one of the free business name-generator tools we have on the list.
In addition, it has some good ideas and is 100 percent worth checking out if you are trying to avoid being overwhelmed with so many suggestions in your process.
See Also: How to Increase Facebook Post Engagement Really Fast
14. Hipster Business Name Generator
Hipster Business is a necessary mention. They only generate a single name per click, and they are not just s able to be sorted by industry, keyword or any kind of category.

They are completely random and really fun in most cases.
All the same, it has been accepted that this tool shouldn't be taken so seriously, it has some cool features.
The names that pop up might be strange but that doesn't make them completely unprofessional and you could make use of some of them.
15. Cool Name Ideas Business Name Generator
This tool specializes in giving you unique names, as the name implies. It's not just by the name, but the name really fits perfectly too.
It goes a long way to specify a lot of criteria for even generating name ideas for you and it plays this role extremely well.
This name generator helps ease your stress and goes straight to the point.
See Also: 9 Best Video Marketing Tools Ever for Online Marketers

Conclusion
Whether you're looking for a precise best-fit domain or a creative brand name that portrays the emotion of your brand, the free online business name generator tools on this list will help find the names that you really like.
Sequentially, though, how you position your brand, satisfy your customers, and distinguish your brand from the competition in the marketplace is how you'll be seen.
Build a brand you're proud to associate with, powered by a name that resonates and strengthens your identity.