There are many times when we post things on Instagram that we don't want others to see.
Perhaps we don't want our boss to see what we've been doing, or maybe we don't want our best friend to see how much money we spent on our vacation.
In either case, it's important to be able to hide posts so that no one else sees them.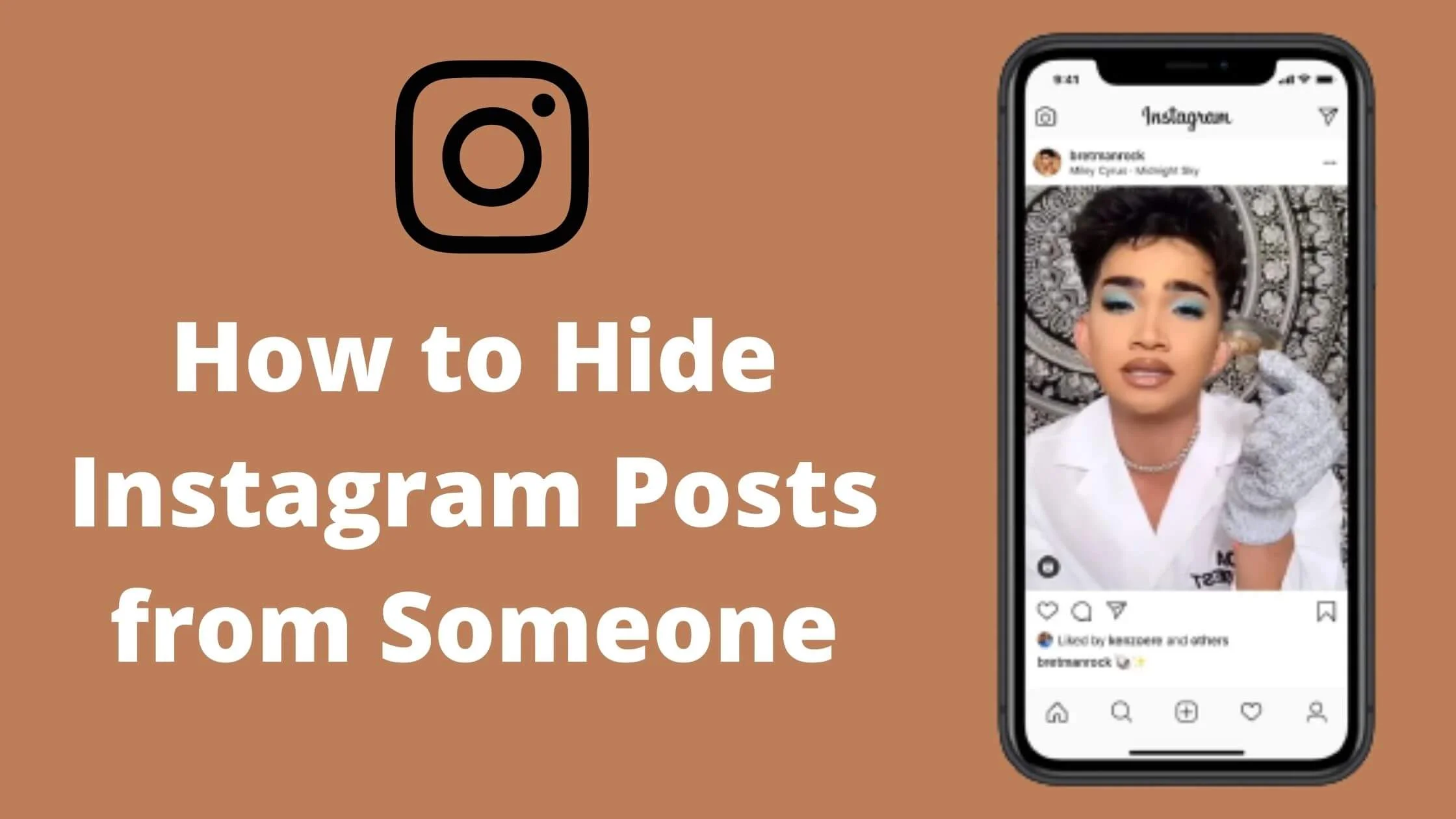 If you're looking for the smartest ways to hide posts on Instagram, then you're about to find the most comprehensive answer that you need.
In this article, I will walk you through how to hide posts from someone on Instagram really fast.
See also: How to Turn Off Read Receipts on Instagram.
What Happens When You Hide Instagram Post from Someone?
When you hide a post on Instagram, it remains invisible to the audience. The post becomes hidden that the person cannot see it no matter how much they try.
It is a perfect way to control your privacy on Instagram.
How to Hide Instagram Posts from Friends or Followers
There's no official way to hide a post from someone or certain followers on Instagram.
But certain features on Instagram allow you to control what certain followers can see on your Instagram profile and story.
Below are some ways to control your privacy on Instagram and hide your posts.
Method 1: Switch to a Private Instagram Account
Instagram is one of the most popular social media platforms in the world, but that doesn't mean that it's safe for your business and personal life.
Instagram accounts can be a gold mine for businesses and individuals, but if your account isn't private, it can be very dangerous.
If your account is public, anyone can see everything you post.
Instagram has a privacy setting that allows you to make your account private. This means that only people who follow you can see your posts. This makes it safe to use Instagram for business purposes and lifestyle.
To change your Instagram account from public to private, follow the steps below:
Launch your Instagram app and login into your account.
Navigate to your profile and tap on the small profile icon located at the bottom of the screen.
Next, tap on the Three Line Bars in the upper right corner of your screen.
You will see a menu of options. Click on Settings.
You will be redirected to the Settings page.
Proceed to click on "Privacy."
You will find "Account Privacy" with a toggle button for Private Account. Click on it to enable it.
Finally, tap on the Switch to Private button.
That's it. Your Instagram account has now been switched to a private account. You can now have a new and secure experience using Instagram.
Method 2: Block the Person
This approach might appear extreme, but if the presence of a single follower is costing you your sleep, it is worth taking such a step.
Think about it again, and if it's something you would like to do, follow the steps below to block a follower on Instagram.
Launch your Instagram app on your mobile device.
Navigate to the Explore tab. In the search section, put in the name or username of the person you desire to block and tap on Enter.
Once you find the name on the list, click on it to go to their profile.
On the upper right side of their profile, click on the three dots.
You will see a list of options from the menu bar. Tap on the Block option.
A confirmation menu will pop up. Once you click on the Block button in this section, the user will be blocked from your Instagram account.
That's it.  You have now successfully blocked this person, and all of your Instagram posts will be hidden from them.
Method 3: Restrict Their Account
Restricting an Instagram account is a more lenient way of not blocking the user. Perhaps this person is a very close buddy. Blocking them might not really be the best move.
Here's where restricting them comes in handy.
But the question you might be asking is, does restricting a user on Instagram hide your posts from them?
The simple answer is no.
How restricting work is they are still able to see your post and take every other action, but their likes and comments on your post will only be visible to them and yourself.
A lot of Instagram users may not know this, but the platform offers people the opportunity to choose who they want to share their stories with.
If you choose to hide your story or prevent it from being visible to certain followers, there is an Instagram feature called Close Friends that serves this purpose. This feature consists of a list of people who you wish to access your stories.
Here's how to share your Stories with just close friends:
A good way to share an Instagram Story with only a certain set of friends is to set up a Close Friends list.
This will help you add followers that will be permitted to access a story that you haven't set to public viewing.
You can create your Close Friend list via Instagram through the following ways:
Launch the Instagram app on your mobile device (iOS or Android).
Select your profile icon found in the lower right corner.
Select the hamburger icon in the top corner of your screen, and next, pick the "Settings" option.
Select "Close friends".
Tap the "Get Started" option and, next, select "Create List."
Select the "Add" button and look for the friends you wish to add to the close friend list by tapping the "+" option in the top corner of the screen.
You can delete users from your list by selecting the "Remove" option.
Once you have compiled the list, select the "Done" button in the top right corner.
How to Limit Your Instagram Story Visibility to Only Your Close Friends List
After you have finished setting up your Close Friends list, it is possible to upload your story to a specific set of people.
Do this by following the instructions below:
Launch the Instagram app on your mobile device (iOS or Android)
Upload the picture or video you wish to share.
Select the Close Friend button to share your content.
Also, tap the "Send To" button and select "Close Friends Only."
How to Set Your Videos and Images to Private
Keep in mind that if you are below 16 years old, when creating an Instagram account, you can either select a private or public account. However, Private will be the default setting.
If you are above 16 years of age, your Instagram account is set to public by default, and you can opt for a private account whenever you like.
In this section, we will show you how to set your Instagram account to private.
The main difference between a public and private account is its visibility.
To set your account to private:
Select More in the lower left section, then tap Settings.
Tap Privacy and Security.
Under Account Privacy, select toggle on the box beside Private Account.
Please remember that business profiles won't be able to switch their accounts to private. If you wish to set your business account private, first change it back to a personal account.
How to Hide Instagram Pictures Without Deleting Them
The Instagram feed is still valuable to many users.
Thus, it is worthwhile to keep your Instagram feed free of clutter and in good shape.
This is what so many users have been trying to do. This may entail testing several themes that show a visually pleasing and neat feed.
A great feature that can assist you in reorganizing your feed is "Archive Posts". In this section, we will show you how to use this feature to hide pictures without deleting them.
The archive is a very useful feature that was launched around 2017.
If you are unfamiliar with this feature, it allows users to archive posts from their feed and save them until whenever they choose to restore them to their feed.
Deleting posts will permanently remove the engagement (likes and comments) associated with the posts.
Thus, archiving is a great alternative if you do want this yet.
So here is a way to hide Instagram posts that you don't wish to delete:
Launch the Instagram app on your mobile device.
Navigate to your profile and access the pictures or videos you wish to hide.
Select the hamburger button on the upper right corner of the screen.
Tap "Archive" from the menu options.
The post will be archived and removed from your feed.
Conclusion
With millions of daily active users on Instagram, it becomes pertinent to have more privacy control.
Follow the guide in this article, and you should be able to hide your post on Instagram from friends.
Also Read: