Pinterest is one of the most popular image search platforms to search and discover information on the internet.
Mobile and web applications work with a powerful software system best fit for photos, videos and GIFs.
Through Pinterest, you can get great ideas and spark your creative juice easily.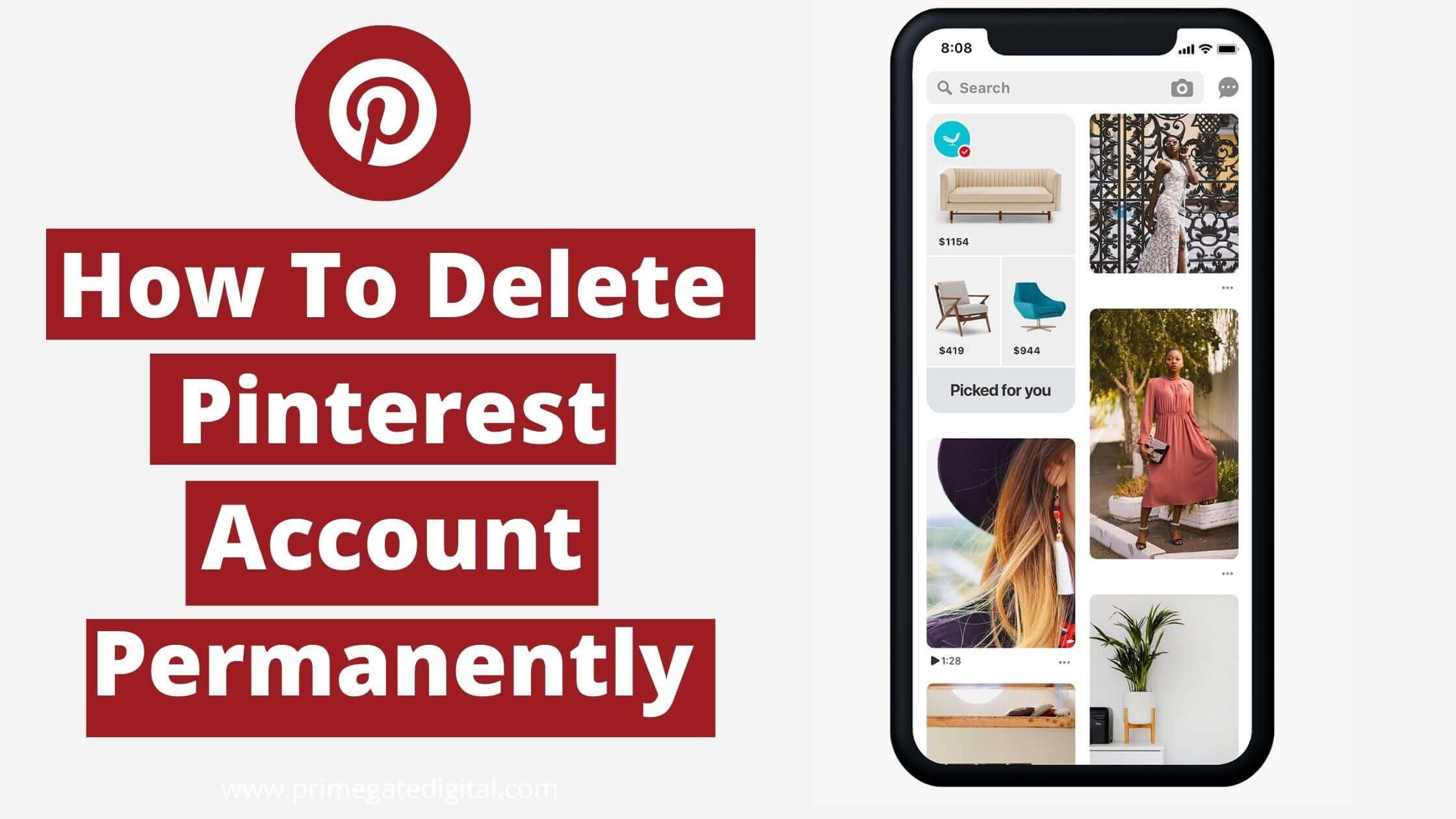 What is Pinterest?
Pinterest is a distinct social media platform that enables users to create groups of content in the form of images, videos, or GIFs. These contents are referred to as "pins.".
With over 444 million monthly active users, Pinterest allows users to find inspiration for weddings, fashion, interior design and cooking!
More than 85% of Pinterest users are female. Most of them visit the platform to admire stunning photos displayed across the website.
However, there is more to Pinterest than just satisfying the eyes.
Pinterest, like many other social media channels, captures and keeps your personal information, therefore making it risky for those who value privacy.
Perhaps you don't buy the idea of Pinterest keeping your personal information. Then this article is for you. In this guide, I will show you how to permanently or temporarily delete your Pinterest account.
See Also: How to Verify Your Pinterest Account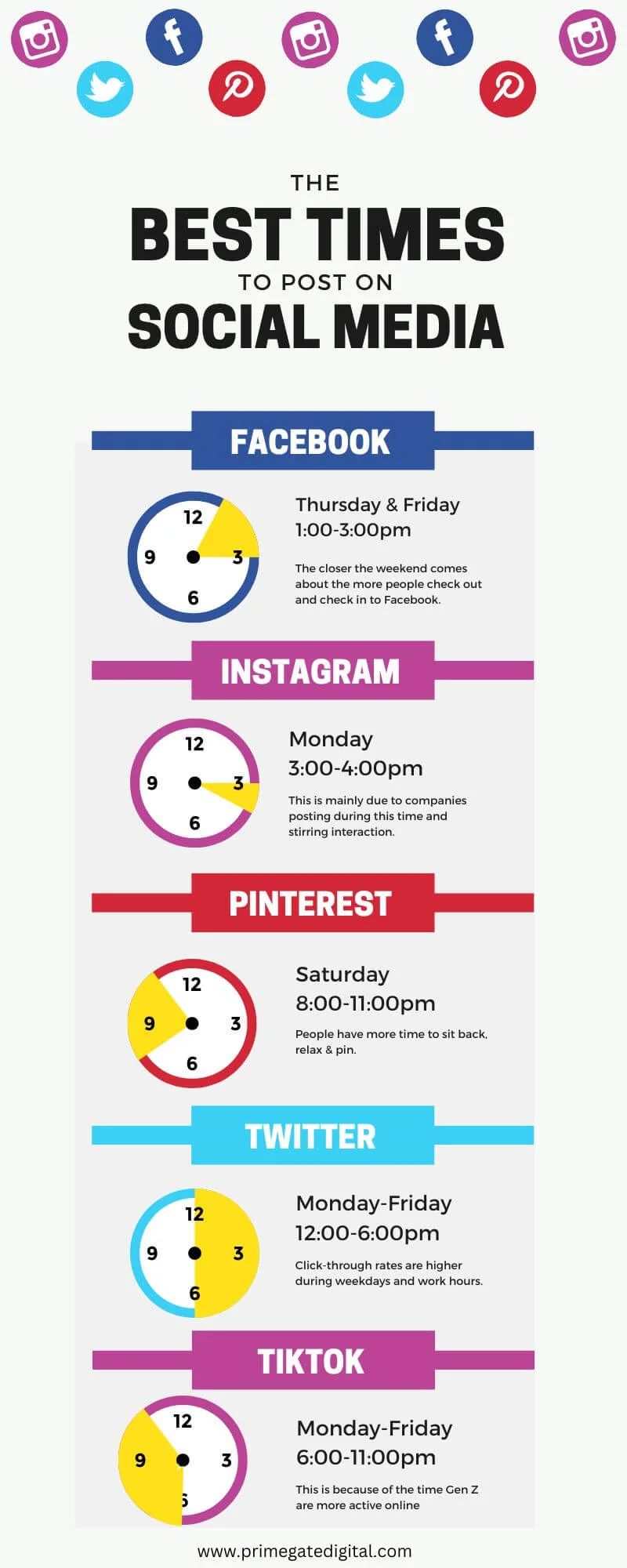 How to Delete Pinterest Account Permanently
Follow the steps below to delete your Pinterest account.
Launch your Pinterest App and login to your account
Tap the three-dot at the top right corner
Click on "Edit Settings"
Tap "Deactivate Account" at the bottom of your account
Proceed to select "Permanently close my account" from the options displayed
Click Confirm to verify that you want to delete your account.
An email will be sent to you.
Go to your email inbox. In the confirmation email, click "Yes, close account" to confirm.
Your Pinterest account has been deleted. You must log in during the 14-day window if you want to restore your account.
See Also: How to Delete Your Instagram Account Permanently Without Login
How to Deactivate Your Pinterest Account
Social media can be addictive, including Pinterest. I have been there, and I know how it feels.
Perhaps it's time to take a break from Pinterest. You can deactivate your Pinterest account. Deactivating your Pinterest account is really easy and fast to carry out.
However, there's a disadvantage when you deactivate your Pinterest account.
If you deactivate your Pinterest account, your personal data will not be removed, and your account will be reactivated once you're ready to get back.
This means that Pinterest will hide your profile from the public. Your profile won't appear in the search as well as the content won't show up in the Pinterest home feed.
Here's how to deactivate your Pinterest account 
Log in to Pinterest and click through to your profile to deactivate your account. If you're using the app, click on the hexagon-shaped icon or you can tap on the three dots in the right corner if you're on the web.
Navigate to the "Edit Setting" and click and scroll down or navigate to account settings (for web users)
Proceed to click on the "Deactivate Account" icon.
You will receive a notification asking you why you want to deactivate your account, or your account will be deactivated immediately if you're on it on your mobile phone or tablet.
If your Pinterest account is connected to your Facebook and Instagram accounts, it will be automatically unlinked once you deactivate your account.
Are you concerned that you won't be able to access your Pinterest account in the near future?
Don't be concerned. It's a breeze!
All you have to do is log in using your PC/Mac or your Android/iOS device. All of your pins or messages will be available again from that point forward.
See Also: How to Delete a Facebook Account Without a Password
How to Deactivate a Deceased Persons' Pinterest Account?
If you have a deceased person from that you want the account deleted, you can request for the account deleted according to the company's procedure.
Once the request is approved, your access to the account will be blocked permanently.
You can fill out this form to request a Pinterest account for the deceased deleted.
How Can I Change my Pinterest Password?
Access pinterest.com/password/reset to reset your password.
Next, look for the username, name or email associated with your account.
Now, select the "This is Me" option beside the account.
Navigate to and select the email address connected to the account to receive a password reset email.
In the email, select "Reset Password."
Next, input the new password twice.
Next, select "Change Password."
Note:
Don't forget that Pinterest will prevent you from using passwords that have been recently used.
How do I Change Your Password?
If you are signed in to Pinterest, navigate to the Settings menu to change your password.
In the upper corner of Pinterest, select your profile to access the menu.
Select Edit Settings.
Next, navigate to the account settings.
Tap change your password.
Next, input your old password and enter your new password twice.
Select "Change Password."
Lastly, select done.
Note:
If you have forgotten your old password, select "can't remember password." Next, select the email connected to your Pinterest account to effect the password reset.
What Happens When You Delete Your Pinterest Account?
After deleting your Pinterest account, a confirmation message will be sent to your inbox.
Next, you will be given 14 days to change your mind. After 14 days ex[ores, your entire Pinterest account data will be wiped away, including your personal information to the content of your profile.
If you have a business account connected to your profile, it will be cleared away.
Lastly, the only way to delete your old Pinterest is to log into your account.
However, after logging into your account with your details, you can easily deactivate it permanently.
If you are sure about clearing your saved content, profile photo, public boards and data, you have to select the "delete" option.
Why should you delete your Pinterest for Business account?
Pinterest traffic appeals to a limited demographic
Even though its audience of Pinterest is gradually diversifying, most of the site's users are women under forty-five years of age.
Although it is possible to garner extensive traffic on the website, it is not the same as on other social networking sites.
However, if you are looking for a simple channel to connect with female audiences, Pinterest is the ideal place, as your content will appeal to 4 out of 5 users.
There are legal issues that must be taken into account
There are legal issues that must be taken into account.
If the content you will be uploading or sharing on Pinterest is authentically yours, this shouldn't be a major problem or issue.
However, repinning someone else's content for marketing can lead to copyright violations.
Always request permission before uploading someone else's content to your board, but don't forget: because someone uploaded an image to Pinterest, it doesn't in any way mean that they are the original owner of it.
Too many repins aren't a great thing
Although Pinterest has an excellent hyperlink process, it doesn't always end well.
If another user copies your content and then pins it to another board, you can run the risk of losing your content.
This implies that your work is being distributed. However, the quality of traffic to your site may not reflect this.
Pinterest is essentially a lifestyle social platform.
If your business is focused on this niche, then it can benefit from marketing on Pinterest.
Otherwise, you might need to change your content creation strategy to align it with this category.
The highest-performing categories on Pinterest are usually related to cooking and fashion.
If you are selling fiberglass items, then it is hard to fit into a world of arts and crafts.
It is hard to automate Pinterest completely
Pinterest for Business only has basic scheduling and tracking features.
For most users, it is very hard to schedule their pin before time.
Although one can access some tools that can offer this time-saving functionality, most are really costly and are more advanced than what growing businesses will need – particularly if it's their first time on the website.
Pinterest may not be good for every small business
Only certain types of businesses perform optimally on Pinterest.
They include painters, photographers, caterers, bridal companies, style and beauty companies, clothing businesses, travel and tour businesses, home improvement businesses, lawn care businesses and influencer marketers.
Conclusion
Following this guide will help you get your Pinterest account deleted or deactivated. We hope this helps you achieve your desire to delete or temporarily deactivate your Pinterest account.
You can share this with your community. You might be helping someone.
Also Read: