WhatsApp is one of the most popular messaging platforms globally. It's almost close to impossible to see a mobile device without the WhatsApp application on it.
With WhatsApp, people use it to connect with friends and family with a click of a button. Also, businesses use WhatsApp business to drive conversation, answer inquiring and sell their products.
It is an encompassing app that it's almost impossible to do without. With WhatsApp, you can send and receive text, videos, photos, documents, audio, music and also have live audio and video calls.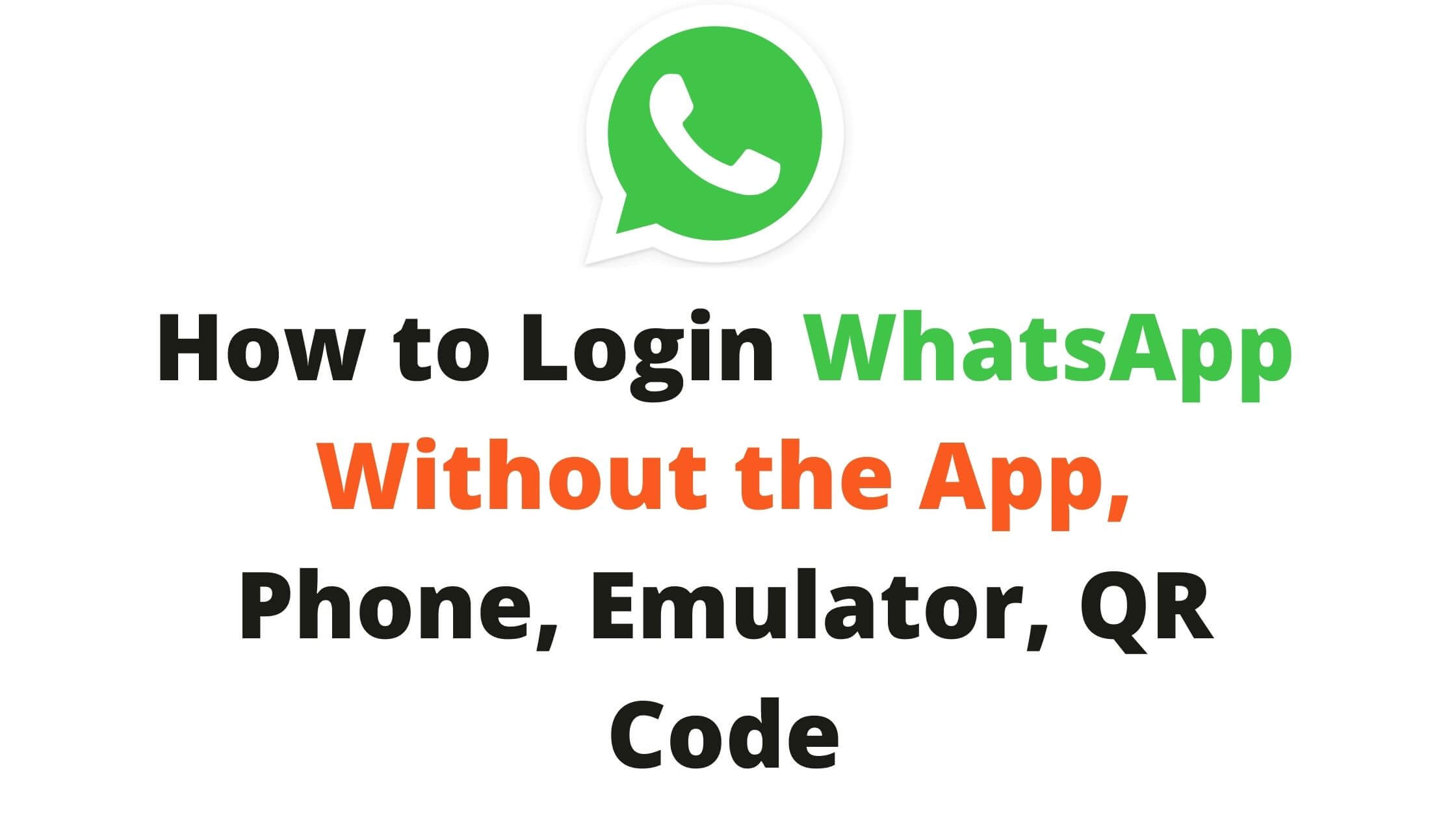 Phone brands now auto-install the application as default during production.
WhatsApp has a QR code designed for active WhatsApp account. This QR code for WhatsApp is available only to the WhatsApp web.
In this article, you will discover how to login to. WhatsApp without the App, phone, emulator or QR code.
See Also: How To Get Canva Pro For FREE (Lifetime + No Credit Card)
Where Can I Download WhatsApp for PC and Mobile Devices?
The app is free to download. You can download WhatsApp App from Play Store, Apple Store or directly from the WhatsApp website.
Also, there is WhatsApp app for PC, iPad, iPhone etc.
With WhatsApp, you can enjoy free Instant, safe and more secure messaging that is end-end encrypted.
See Also: How to Make Money on WhatsApp – 8 Legit Ways
Can I Login to WhatsApp Without the App, Phone, Emulator or QR Code?
You can login to WhatsApp with the App, phone, Emulator or QR Code. The application has been designed in such a way that you can login to WhatsApp on another internet-connected device without the app.
Perhaps you realized that your smartphone battery is low, kindly sign in to your WhatsApp account on another device. This is one of the great benefits of WhatsApp login without the App or phone.
Without Further Ado, let's reveal how to login to WhatsApp without the app.
See Also: How to Login to WeChat | Login Securely and Fast
How to Login to WhatsApp Without the App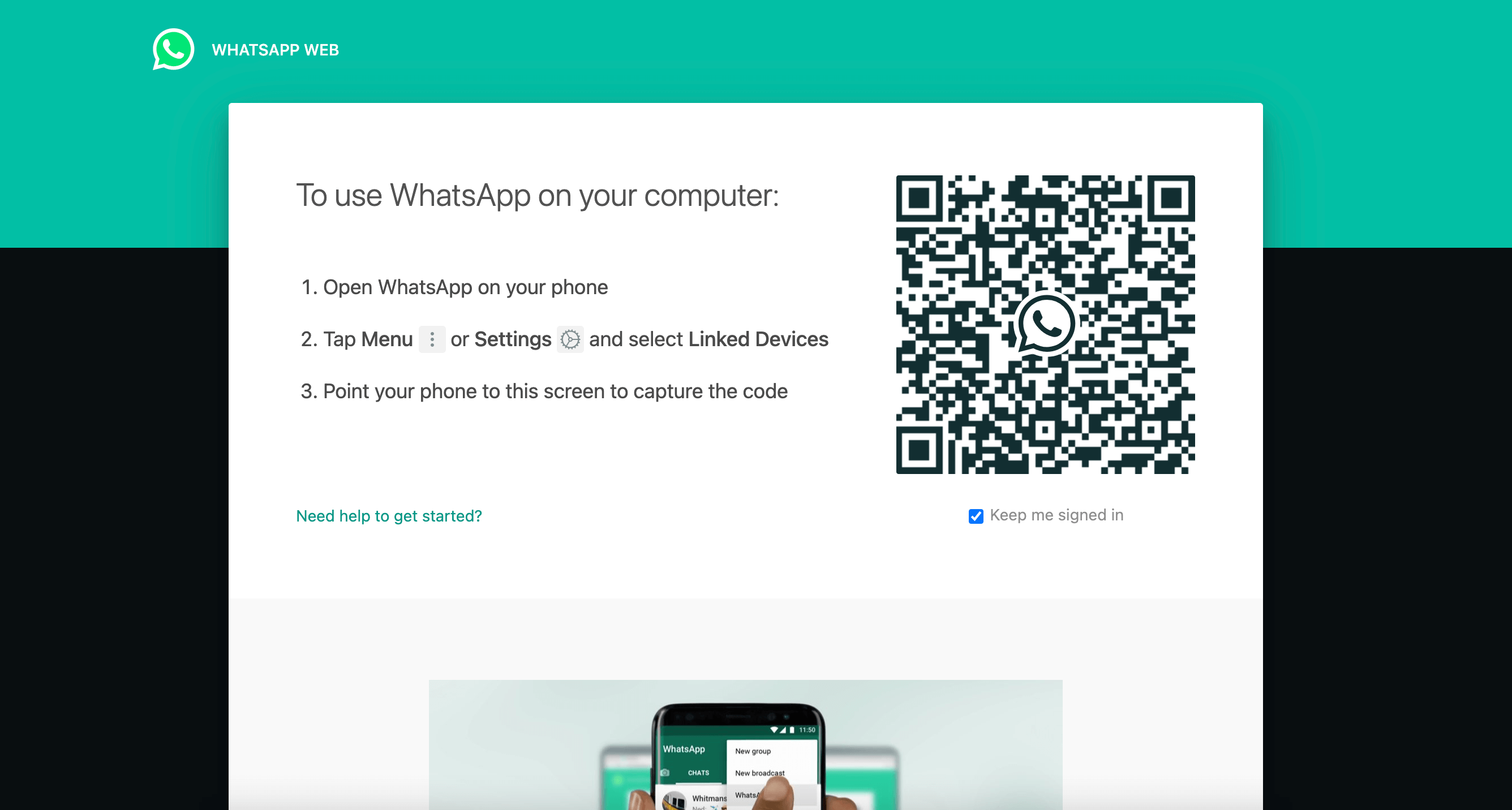 To login to WhatsApp without downloading the App, QR Code or Phone, follow the step by step guide below:
Open the browser of PC
Visit www.whatsapp.com or web.whatsapp.com to access the instant web.
Navigate to "WhatsApp Web" and allow the QR code to display
Open your mobile device and launch your WhatsApp
At the top of the page, click on the three dots at the top right of the homepage
Goto "WhatsApp Web" at the drop-down menu
Scan the QR code on your PC. Ensure that the picture is within the box. Once the scan is successful, your Login to WhatsApp will be approved.
Congratulations! Your account has been logged in.
See Also: 10 Best WhatsApp Marketing Strategies for Businesses
How to Share Adverts on WhatsApp
Decades ago, to create brand awareness, you have to go from one advertising agency to another, radio station, television, traditional marketers, billboards installers.
With technology, you can advertise your products and services from the comfort of your home. This has made business more fun and less stressful.
Today, you hear about dropshipping, ecommerce and many more business types that are generating six figures for individuals and families across the globe.
With a smartphone, you can advertise your business and drive customers to your brick and mortar store. Social media like WhatsApp, Facebook, Instagram, Facebook, Twitter etc has made this a huge success.
How then can you advertise your business on WhatsApp?
See Also: How To Recover A Permanently Banned WhatsApp Account
1. WhatsApp Status
Status is of the features available to WhatsApp users. It is a great way to connect with your target audience as it is designed for entertainment, building awareness.
With WhatsApp status, a business can keep their customers up to date with new products arrivals as wells as behind the scene of the business.
Posts made on WhatsApp status has a 24 hours lifetime. After this period, it disappears.
2. WhatsApp TV
Recently, WhatsApp TV was introduced into the features of WhatsApp. The CEO of the TV (The person that owns the account) is the one that controls it.
WhatsApp TV records over 3000 views. People join WhatsApp TV to get updates, catch fun, get comics and lots more. To advertiser your products and services on his status for brand awareness purposes, you have to negotiate with the CEO.
How to Connect WhatsApp to TV
To connect your WhatsApp to TV, ensure that both your Smart TV and mobile phone are connected to the same WiFi network.
Head on to your mobile phone
Locate settings and select the screencast option.
Choose the TV you want to cast the screen.
After connecting, open WhatsApp on your phone and put up a video call.
This video call will be visible on your smart TV too.
Congratulations! You have successfully connected WhatsApp to TV
See Also: How To Make Money Online Without Investment – The Fast Way
Create a WhatsApp Business Account
For business owners, WhatsApp has designed a WhatsApp Business account. This is different from the normal WhatsApp and requires you to set it up with another phone number (business line).
Set your WhatsApp business account once you download the app. You can also create a catalogue of your products, set up welcome messages and instant responses.
See Also: How to Find Someone on Whatsapp Without Phone Number
Conclusion
As you have seen, WhatsApp is such a great tool to manage and promote your business to your target customers. We hope that this guide answers your questions on how to login to WhatsApp without the App, Phone, Emulator or QR code.
Also Read: