WhatsApp has, over the years, become a popular messaging platform that allows you to engage with friends, family, colleagues and customers.
The easiest way to connect with someone on WhatsApp is through their phone number. This means that you must have saved the phone number on your WhatsApp contact list to interact with them.
This feature is absolutely great, including every other feature that is built into WhatsApp as software.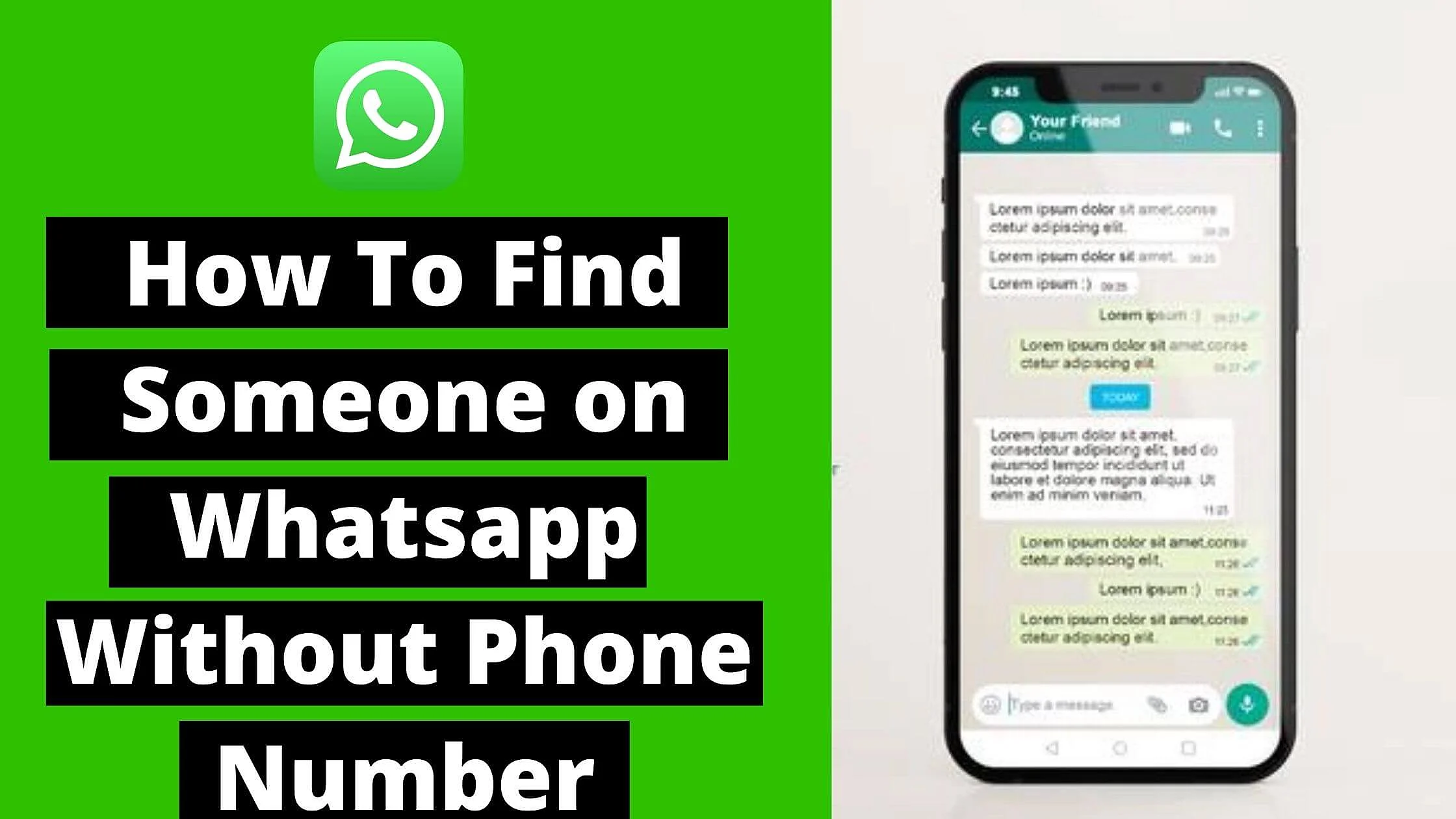 However, there is a major challenge, especially when you want to interact with someone without their phone number.
With the user's privacy held in high esteem, there's no way to directly message someone on WhatsApp without their phone number, unlike Facebook and Instagram.
Again, starting a discussion on WhatsApp with someone, you must first have to save the mobile number in your phone contact.
How to Find Someone on WhatsApp Without a Phone Number
Method 1: Truecaller
Currently, there is no way documented by WhatsApp that helps users find someone without a phone number. This is due to the user's privacy.
Therefore, you are required to save the phone number to your phone contact in order to start a conversation with someone on WhatsApp.
Don't give up yet!
There's a solution to finding someone on WhatsApp without a phone number. It's using Truecaller to get the user's number and, afterwards, message them on WhatsApp.
Follow the steps below to use Truecaller to find someone on WhatsApp without a phone number.
Download the Truecaller Application for either Android or iPhone
Open the app.
Proceed to search for the person's name on the Truecaller search bar
Once you find their phone number, save it to your contact list
Navigate to your WhatsApp and click on the message icon to start a conversation
All of your saved contact that is on WhatsApp will be displayed. Locate the user you wish to connect with
Launch the conversation box and click on the send message icon
Perhaps the number is yet to be registered on WhatsApp. You can send them a "WhatsApp invite" to them.
Method2: Get WhatsApp Number from Reference
This strategy is effective for finding contacts on WhatsApp by getting their profile from a reliable reference source. This is highly beneficial because your phone number won't be blocked by the contact.
Enquire via Mutual Friends
If you can't find the WhatsApp number of a contact and wish to send crucial information to them, the first course of action is to try requesting their number from a mutual friend.
You can then deliver the message via WhatsApp with the number you have gotten.
Official / Business Website
The next strategy will be to access the contact details from their business website.
It is possible that if the person you wish to contact is a popular entrepreneur or businessperson or is an employee of a big business, their contact information will be shown on the business website.
To learn how to find someone on WhatsApp without their Phone Number in this regard, you have to scroll to the contact information tab. Details of key personnel of the company will be accessible in sections like:
Our Contact/Contact Us,
What We Do/About Us,
Our Team/Management.
Also Read: How to Create a Website for Free on Canva
Using Social Media Platforms
Another way to look up contacts without their phone numbers is to utilize social media platforms.
This works if you know some details about the person, such as their name or business. It will simplify the process of identifying them via social media.
This method is also functional if the said contact has revealed their contact on the website.
You can easily look up the contact information of someone via the social media platform listed below and send them a message on WhatsApp.
Facebook,
Twitter,
Instagram, and
LinkedIn.
Method 2: Use Reverse Lookup Websites
Another effective way to search WhatsApp contacts without a phone number is reverse lookup platforms. This will assist you in getting reliable contact information without hassle.
Google Search
You can utilize Google Search engine to find a person's contact information, especially if they are a management-level employee in a prestigious business or have a profile on a major social media website like LinkedIn.
Here's how:
Launch the web browser. Type in the Google website and hit the enter key.
Input the person's name in the search field. Next, select the search button.
Find the phone number from relevant search results and connect with the contact via WhatsApp.
Spokeo
Spokeo is a popular reverse lookup tool. It is known for its reliability and can be used to easily access private contact details. It sources its data from content supplied to government web pages. It is not a free service.
Here's how to use Spokeo to find someone on WhatsApp with no phone number:
Access the Spokeo website, navigate to the upper right corner and select the Signup button.
Choose your desired plan and make payment.
Complete the form to set up an account and navigate to the home page. Select the Login button and sign in via your correct login credentials.
Click on the name option on the home page. Input the name in the space provided and select the Search Now option.
Wait for the search to be finalized, select the relevant account to obtain their phone number and contact them on WhatsApp through it.
Kiwi
Kiwi is another amazing tool for researching the phone numbers of friends on WhatsApp. It is a well-known background check tool.
Here's how to use it:
Access the Kiwi website, navigate the search bar and input the person's name.
A drop-down menu will appear. Select the state and click on the search option.
Select the Continue option on the pop-up box.
You will find the phone number in the search results. Contact them on WhatsApp via this number.
White Pages
Whitepages is a great service for looking up business owners and entrepreneurs. It is a reliable tool for searching for someone's WhatsApp tool. The website is only available for residents in the United States, and you have to make a payment to search for contact details.
Here's how to use it:
Access the WhitePages site and look up the person's name using the search field.
On the drop-down menu, click on the state and select the search option.
Click on the check box to agree to their Terms of Use and Privacy Policy agreements. Select Continue to proceed with the search results.
Select the phone icon in the search results and send them a message via WhatsApp.
Also Read: How to Create Telegram Account Without a Phone Number
411.com
The next reliable tool you can use to find anyone's WhatsApp number is 411.com. This service shares similar functionalities with Whitepages.
Here's how to use it:
Access the 411.com platform, input your name and geographical location in the space provided and select the search button.
Click to tick the Terms of Use policy and select "Continue" to proceed with the search result.
Select the phone icon, which will direct you to the contact webpage.
PeekYou
PeekYou acts as a search engine and can be used to look up a person's WhatsApp number. It is one of the simplest ways to source phone numbers from numerous websites online.
Here's how to use it:
Access the PeekYou platform, input the name in the space provided, click the drop-down menu to choose a location and select the search button.
Using the age and location parameters, select the relevant results.
If the contact details are available for public viewing, navigate to the Public Records section to discover the person's data.
Click on the result, and you will be redirected to the web page where you will find the phone number; use this to send messages to the contact on WhatsApp.
Conclusion
Going through this guide, you have seen the possibility of finding a friend on WhatsApp without their phone number. You can now connect with your old-time friends on WhatsApp without their phone numbers.
The tools we have listed above will assist you in your goal of looking up a person's WhatsApp number online. Ensure you share this article with your loved ones and friends because they may find it helpful. Let us know which of the tools worked well for you.
Also Read: