Forex trading is one of the easy ways to make money in Nigeria especially with adequate knowledge on the subject. Many see it as a shortcut to constant cash any day anytime.
The trick behind making money from forex trading is one that anyone can master and exploit but it takes time and dedication before you can pull it off.
Forex trading at a time used to be exclusive to banks and they made huge profits off it but with the advent of the internet, anyone with access to it can start trading with as low as $100.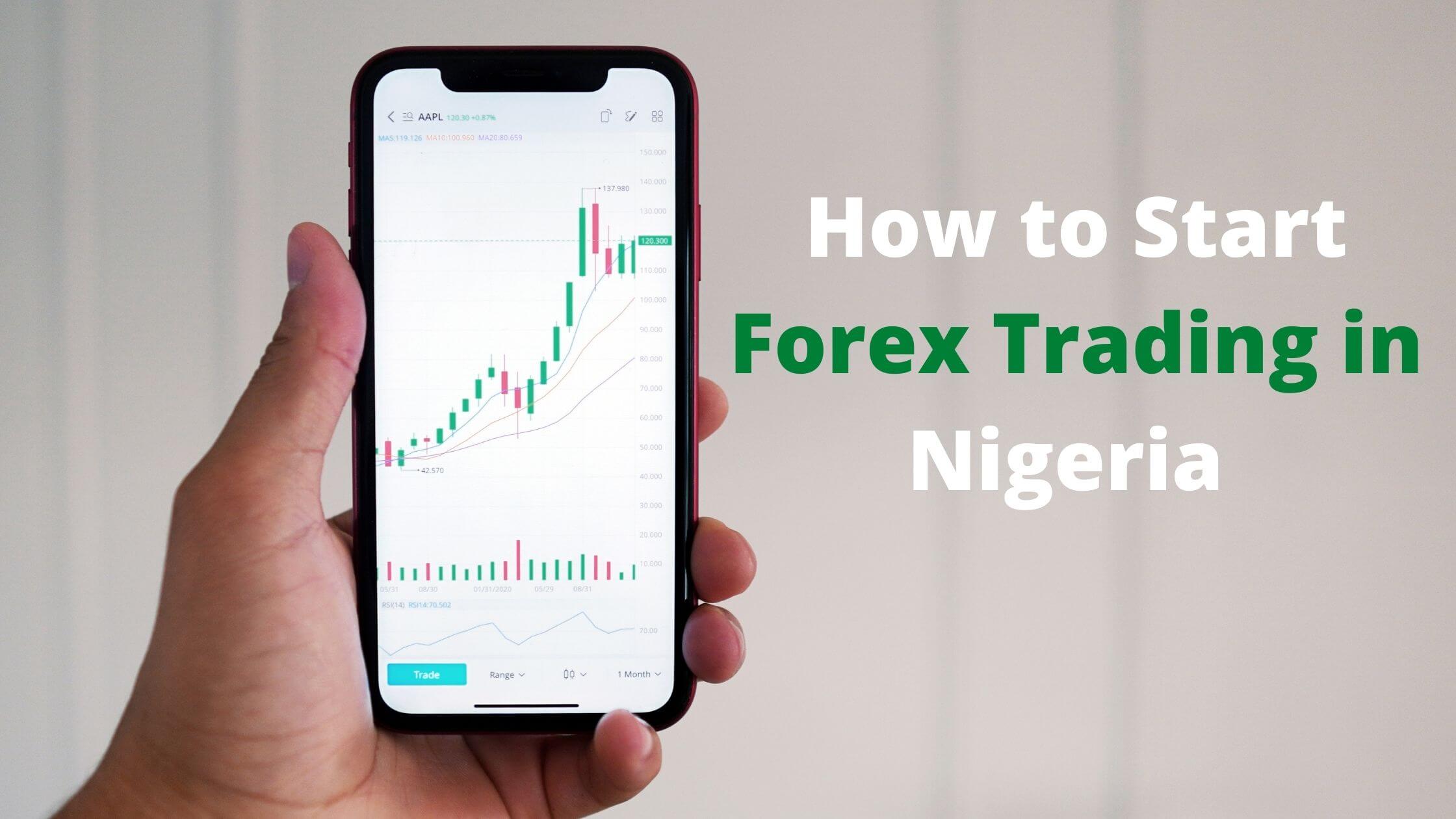 In Nigeria, this venture is gradually gaining ground and if you want to be a part of it, this article is here to guide you.
How to Get Started With Forex Trading in Nigeria?
1. Get Good Internet Connection
This is very important for trading in different forex markets. You need a stable network in order to take quick actions if need be.
2. Find a Forex Broker
Now, you need to find a company (broker) that will grant you to access the forex market. Be careful as there is little regulation on the market, not every broker is fully verified.
It's advisable you start with a demo account first and be sure to do your research so you can get a trustworthy broker.
3. Open a Forex Account
After deciding on a broker and playing around with a demo account, it's time to get into the real thing. Now you have to go to the website or platform of your desired broker and open an account.
Verify your account and connect your local bank account to it.
4. Fund Your Account
Before you can open trades, you need to have some money in the bank account connected to your forex account. Funding can be done via deposit or use of debit or credit cards.
5. Download the Trading App
If the platform you are registered on has an app, you have to download it to facilitate easier trading on the platform, if not then you are good to go.
See Also: Top 45 Lucrative Business Ideas in Nigeria to Start
How to Make Money With Forex Trading in Nigeria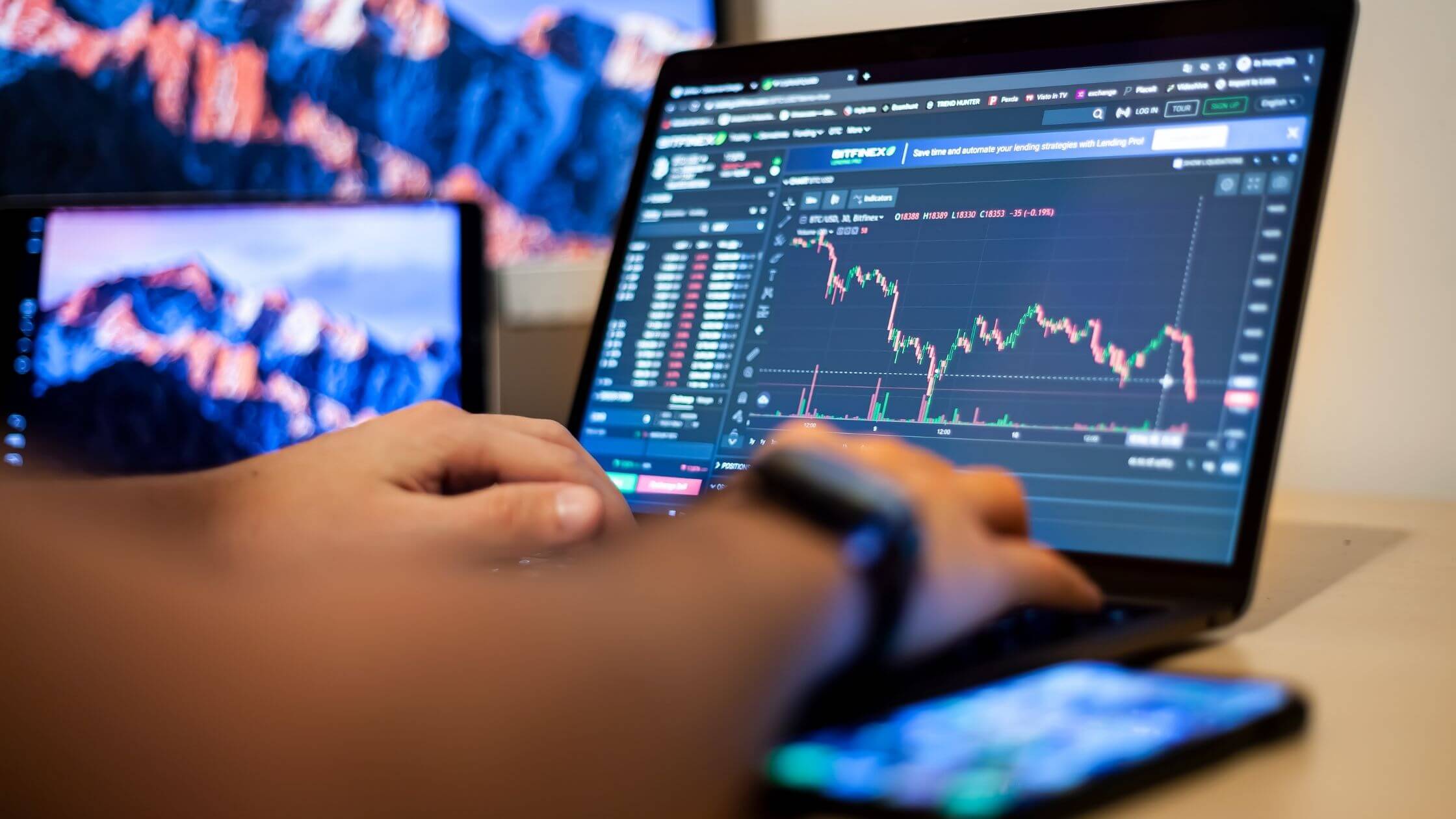 There are numerous things you need to know in order to take advantage of the forex market and get profits off it:
Understand the Market
Before you can even think about making money off forex trading, you should try to understand the market and how it works.
Like for every organization, some rules and regulations should be followed and some guidelines can help adapt to your new environment.
Practice With a Demo Account
There's a common saying that experience is the best teacher, with a demo account you can test different trading strategies by placing trades without using real money.
This will help you get comfortable with placing trades and give you extra information as to how Forex trading strategies work.
Don't Overuse Forex Tools
Forex tools/indicators help to make trading on the forex market easier but when there is an overuse of these tools then it may lead to confusion.
All analysis tools that don't help to improve trading performance should be removed to improve the clarity of those that do.
See Also: Learnoflix vs Expertnaire: Which is Best for You?
List of Forex Brokers in Nigeria
These are the best forex brokers to open a forex account within Nigeria:
Forextime (FXTM)
ForexTime or FXTM is arguably the best forex broker in Nigeria. They are regulated by trusted associations like the FCA and the FSCA. The minimum amount needed for a live account is ₦10,000.
FXTM has the best promptness of withdrawal as they have local deposit and withdrawal options. FXTM is the recommended broker for beginners as they have a good support system.
HotForex
HotForex is another forex broker that that offers some good services. Unlike other brokers, Hotforex offers leverage of 1:1000 which can be used to amplify your profits if you start with little capital.
It also offers local bank withdrawals and deposits.
OctaFX
OctaFX is another broker that offers 3 accounts with good spread and trading conditions. They have a good customer support system that offers customer services 24/7.
They also offer instant funding and withdrawal services through bank transfer, cash, or Debit/credit card.
How to Learn Forex Trading in Nigeria
To start learning how to trade on the forex market, you should first understand some basics going in. You should learn the meaning of terms like:
Base Currency – This is the currency that appears first in a currency pair. It is the currency the trader is holding.
Quote Currency – This is the currency that appears second in the currency pair. It is the currency the trader will purchase in the trade.
Bid – This is the price a broker is willing to buy a base currency.
Ask Price – This is the price the broker asks from the trader for buying the quote currency.
Spread – This is the difference between the asking price and the bid. It is usually expressed in pips.
Pip – This is the smallest measurement value of movements in currency pairs. It stands for "Percentage in Point". 1 pip represents 1/100 of the base currency.
You can learn other important terms here.
After getting enough knowledge about the different terms you should research and choose a trading strategy. Depending on the style that suits you, there are different trading options you can choose to learn and follow.
Here are different trading strategies with their pros and cons
Now, after choosing a trading strategy, you can make use of demo accounts to test out these strategies and see how they work. A demo account is a great way to test out these different strategies and if the one you decided on doesn't suit you or produce the required results, you can also change. There is no harm as you don't use real money to trade on demo accounts.
After consolidating your choice for a trading strategy, now you need to choose a Forex Broker. There are some key features you should look out for when deciding on a forex broker:
Customer service provided.
Ease of funds withdrawal or deposition.
The general workings of brokers platform through a demo account).
Regulation of the broker's platform.
Lastly, it is important to look out for important factors that shape the prices or exchange rates in the market. These factors include:
News reports
World events
Economic stability and some
See Also: How to Create a Verified PayPal Account in Nigeria
Forex Trading Apps and Platforms in Nigeria

XM App
This is the overall best forex trading app for Nigerians. It offers good support and deposit of funds or funds withdrawal is relatively easy.
It runs on popular platforms like MetaTrader 4 (MT4) and MetaTrader 5 (MT5).
IQ Option App
IQ option is the ideal app for beginners. Its support services are top-notch and the app is relatively easy to use and understand.
HotForex App
This is the most trusted Forex trading app out there because it is regulated by many recognized institutions like CySEC, FCA, FSCA, and others.
There are other forex trading apps that also provide good services.
How to Choose the Right Forex Broker
As outlined earlier, there are various key features you should look out for in order to pick an ideal broker to suit your trading style:
The customer service provided – You should look out for the quality of the customer service provided by the broker. You can go online and look up some reviews.
Ease of funds withdrawal or deposition – The broker should accept a wide range of means of depositing funds and withdrawing also. This eases the process of funding your account and collecting your profits.
The general workings of brokers platform through a demo account) – The broker should support a demo account system where you can try out different strategies without necessarily funding your account.
Regulation of the broker's platform – The broker should have a platform regulated by the different recognized agencies so you are sure your account is safe and secure.
High leverage provided – The broker should provide a system where you can trade large amounts of currency even with the smallest of deposits, this allows for easy profit-making from the platform.
See Also: How To Create a Verified Clickbank Account in Nigeria
Best Time to Trade Forex in Nigeria?
The best time to trade forex in Nigeria is between 2 pm and 6 pm local time. The London and New York trading sessions overlap at this time and this brings more opportunities to make even more profit.
The London and New York trading sessions are the 2 biggest trading sessions in the world. This overlap makes the difference between the cost price and selling price to be the lowest for the day and this is the best time to make trades.
How Much Do I Need to Start Trading Forex in Nigeria?
There isn't really a specific amount you need in order to start trading on the Forex market but it's advisable to start with at least ₦50,000 and when trading, don't use more than 5% of your capital per trade.
Is Forex Trading Legal in Nigeria?
Forex trading is completely legal in Nigeria as long as you are using a platform that is registered by under-recognized authorities.
So with all this, you should be good to go on with forex and all that applies to it.
Conclusion
It is best practice to acquire some training regarding forex before you launch into the forex market. This will sharpen your skill and reduce the chances of making great mistakes that will cost you your money.
Perhaps, you can follow some forex traders and learn the ropes through their experiences. With these experiences, you can effectively analyze the market, invest strategically and make your forex investment profitable.
We hope that you have been able to find answers to how you can start forex trading in Nigeria today.
Further Reading on Primegatedigital.com: To start making money online, check out how to make money online in Nigeria and also the best business ideas in Nigeria.