Instagram continues to put out new and exciting features, and some examples are the Instagram plus person icon and the Instagram story feature.
The Instagram plus person icon is a commonly used feature, although some users are yet to understand what it means and how it works.
In this article, I will explain the meaning of the Instagram plus person icon and the important function it serves on the app.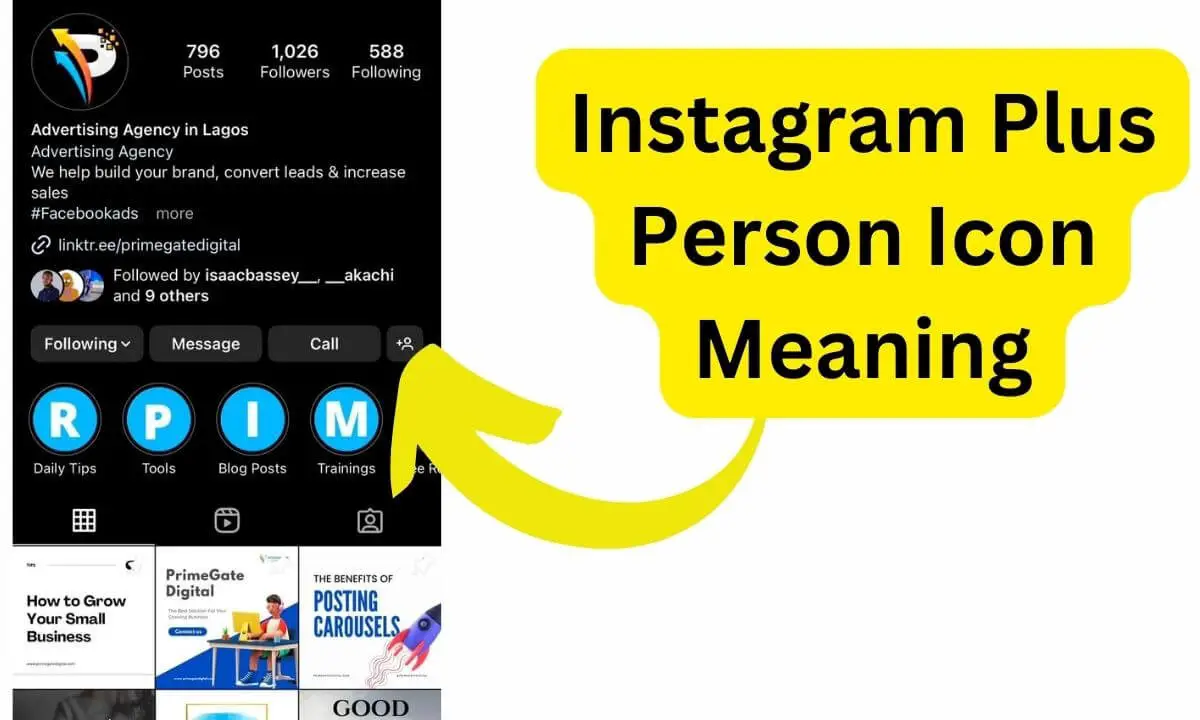 What is the Meaning of the Instagram Plus Person Icon?
Instagram makes an effort to retain users on its platform.
Depending on the accounts you follow or profiles you have recently accessed, the algorithm will recommend related or relevant accounts that might interest you.
The Instagram plus person icon assists in recommending related accounts that you'd like to engage with or follow.
After viewing someone's profile on Instagram, you will find the feature near the message option.
When selected, it shows numerous profiles and accounts related to the ones you have viewed.
This is very useful, particularly if you are a business owner or a social media personality, since it attracts more users to your brand and expands your reach.
The Instagram plus person icon assists in making your account popular.
For instance, a user checks out an Instagram business page account that markets evening wear, and when you select the plus person icon, the algorithm will recommend other accounts that sell evening wear.
This can be very beneficial.
If you check out the Instagram page of a famous basketball star and select the plus person icon, you will find other accounts belonging to other popular basketball stars.
It's up to you to hit the "follow" button and view their content.
Take heed not to mistake the plus person icon for Instagram recommended user feature.
The Instagram recommended feature helps recommend accounts for anyone who has recently signed up to Instagram and wishes to establish themselves on the platform.
On the other hand, the Instagram plus person icon showcases similar individual and business accounts.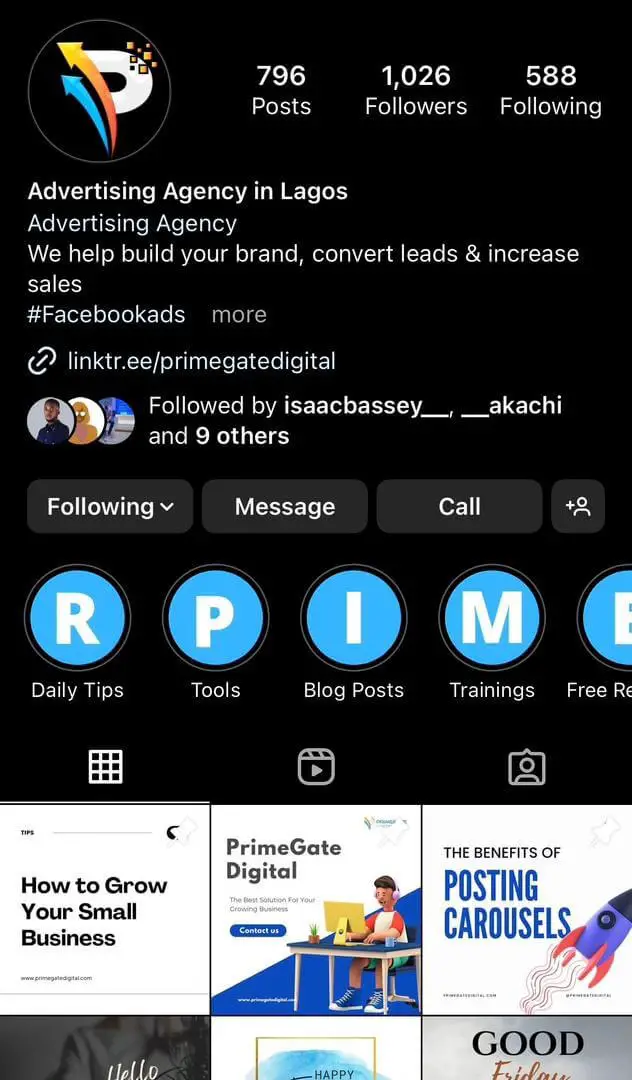 The Advantages and Disadvantages of the Instagram Plus Person Icon
Like other social media features, the icon has advantages and disadvantages.
When used with an Instagram business account, it is an effective promotional tool that boosts your engagement and follower count.
However, for an account that seeks privacy and wishes to stay away from others, this icon won't serve your needs.
With the continuous use of the Instagram plus person icon, you can find closely related accounts that you can "follow" through other user profiles.
If you follow more people, you can access and engage with more content.
These suggestions will improve your Instagram experience tremendously.
If your Instagram plus person icon is toggled off on your profile, it implies that Instagram won't suggest your account for others to follow.
If you wish for more account exposure, ensure you toggle on the feature so lots of users can access your profile whenever they view profiles of accounts related or relevant to yours.
However, if you want to limit Instagram from suggesting certain profiles, you can easily do this.
Here's how to turn off the recommendations from showing up on your profile.
How to Toggle Instagram Plus Person Icon on & off
You can either toggle on or off the Instagram plus person icon on your computer or mobile website.
In this section, you will understand how to enable or disable the Instagram plus person icon on mobile devices without hassles.
Launch Instagram App
Navigate to the app section or menu screen of your iOS or Android smartphone and open your chosen web browser on your mobile device.
Next, access the Instagram web, and sign into your account with the correct details.
Visit your Instagram profile
Select your profile photo positioned in the lower right section of your screen from your Instagram feed. Select the Edit Profile Option.
Navigate to the Suggestion Option
Navigate below to find the similar account suggestions option in the "Edit Profile" button.
To disable suggestions, unselect the checkbox. If you would like to enable suggestions, select the checkbox. Once done, select the Submit option to finalize the changes.
How is the Plus Person Icon Beneficial on Instagram?
Despite the fact that it resembles a collection of recommended accounts, the plus person icon or the suggestion section below an Instagram profile is very beneficial.
If you have a personal Instagram account, this feature may not really benefit you as it would brands and creators.
For business accounts on Instagram, the feature helps in competition analysis and simplifies the process of identifying accounts that are relevant and similar to your accounts.
Once you access your business profile from your account, select the plus person icon.
Instagram will display a number of related accounts that have similar interests to yours.
You can then keep track of the accounts listed below this section.
After you have come across a collection of similar accounts, you can individually review them and analyze their content strategy, regularity of posts, content loyalty, etc., to identify trends and market insights.
You can imitate their approach or style on your Instagram account to increase your visibility.
Instagram Plus Person Icon FAQs
Does Instagram Plus reveal who has visited your profile?
Instagram won't reveal to users who have visited their profile.
Thus, if you review someone's profile but neither comment nor like their post, they can't tell who has checked out their pictures.
What is the meaning of Plus on Instagram?
Instagram Plus is a feature on the platform that recommends your profile to other followers that you are familiar with and may be interested in your content.
Many of the suggested people may have been on your followers list on the app.
How do you know if Instagram has searched for you?
Instagram won't reveal who has visited your profile.
You can check out the number of people who have seen your stories and videos.
For Instagram Stories, users can see who has seen their story live.
For posts with video, you are limited to the number of views and users that have engaged with the content.
Can you find anyone who is stalking your Instagram profile?
Instagram has yet to have a feature that lets you see who is stalking your IG account.
Even those with Instagram business accounts can't check out people that have seen their profiles.
Nevertheless, they can use tools like statistics and analytics that show people who have engaged with their account in a week.
How can you find out if someone has stalked your Instagram profile?
Here are some ways you can find out if someone is stalking your profile on Instagram:
Review your profile interactions on Instagram.
Analyze the number of people who have viewed your Instagram stories.
Go through your Instagram followers.
Stay away from 3rd-party tools.
Utilize Instagram Insights.
What is the most popular Instagram picture?
The most popular picture on Instagram belongs to Lionel Messi, an Argentinian footballer.
The picture has accumulated over 75 million likes.
The picture shows Messi lifting the FIFA World Cup Trophy after his country defeated France.
The final match took place in Lusail Stadium in Qatar.
Do you get paid on Instagram for likes?
No, Instagram doesn't pay for likes.
However, there are other ways to earn money on Instagram.
Can I grow my followers on Instagram?
Here are some effective ways to boost your Instagram followers:
Improve your Instagram account.
Ensure you post content regularly.
Schedule Instagram posts early enough.
Grow your engagement with followers, online personalities and brand ambassadors.
Do not "buy" fake Instagram followers.
Share your Instagram content on other social media channels.
Upload interesting and entertaining content for your followers.
Can you purchase Instagram followers?
Yes. There are plenty of platforms that offer Instagram followers for sale.
But their followers aren't genuine.
Some of them are bots, meaning that they won't interact with your profile.
A few of them are inactive and won't in any way impact your engagement.
How do I find out if an Instagram follower is fake?
There are many signs to watch out for:
Picture. Fakes and Bots are devoid of photos on their avatar. However, they may place pictures of famous personalities, animated characters or abstract pictures.
They use a phony or spammy username.
Inadequate personal information.
Numerous reposts.
What is the number of followers necessary to become famous on Instagram?
To become famous on Instagram, you should have at least 30,000 followers.
It will still be better to gather up to 100,000 followers.
In fact, to attain an online influencer status, your follower list must have as many as a hundred thousand followers.
Conclusion
Instagram is one of the most widely used social networking apps in the world.
In this article, I explained the meaning of the Instagram plus person icon and its benefits.
Also Read: