Facebook is currently the most popular social media website, and for numerous reasons.
Regardless of how you feel about the platform, Facebook has done well to innovate over the years to suit the needs and preferences of its user base.
Facebook has incorporated (or imitated) the best of other platforms to stay relevant in the last 20 years.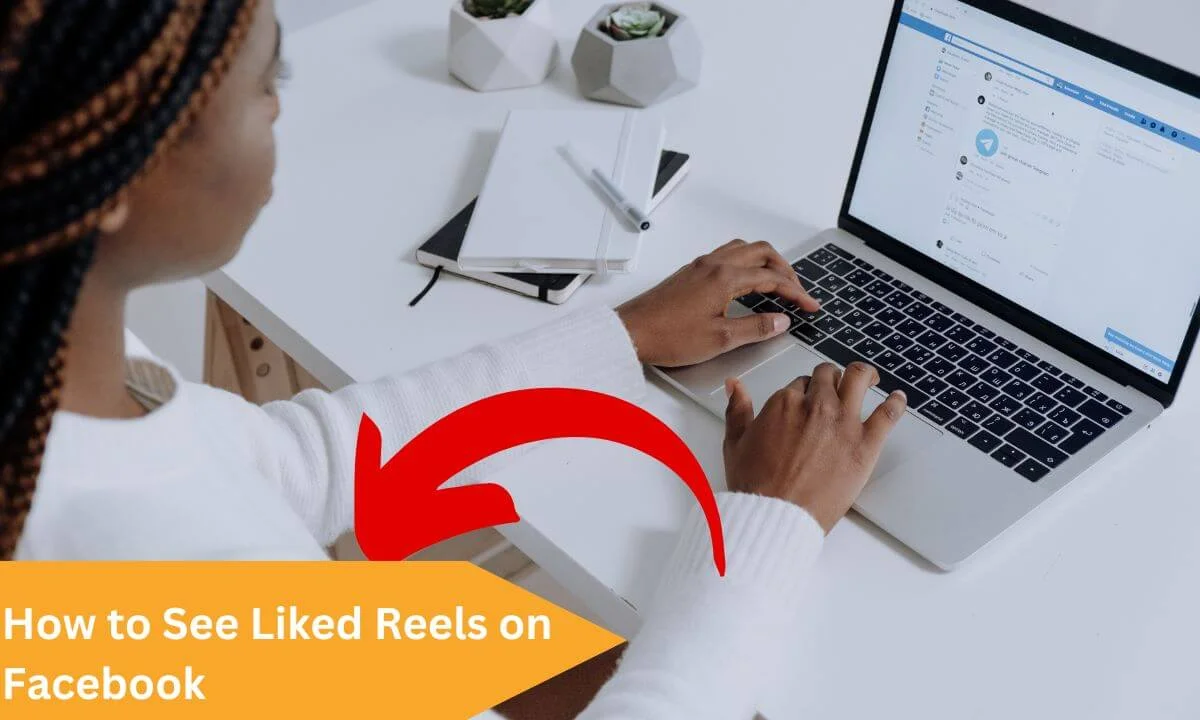 These numerous allow Facebook to become a rich social media website, which is why it has continued to win over users across the internet, reaching over 1.9 billion people.
But the problem that has plagued Facebook users is confusion.
These new features have posed confusion because users usually find it challenging to locate the specific option that they want. If you are stuck in this situation, all you want is a bit of assistance. 
That's why this article was created to help you explore the best way to see your liked reels on Facebook, as this is usually the source of confusion for lots of users.
Let's get started!
How to See Liked Reels on Facebook
Reels are among the newest Facebook features. It was launched in February 2022 in all countries of the world.
After India banned TikTok, Facebook Reels became widely popular.
If you are among those who enjoy watching videos on reels, I'm sure you will be wondering how to see liked reels on Facebook. 
But you have checked around and can't access your liked Facebook reels, right?
But don't be scared or feel frustrated because this article will show you the method of locating your liked reels on a single page on the Facebook platform. 
Facebook allows users the opportunity to access their liked and saved reels. Here are the steps to check your liked reels on Facebook:
Access Facebook and properly sign into your account.

Navigate to the menu section by selecting the hamburger button (the 3-line option) in the top right corner.

You will find plenty of options (each with a unique color) in the menu section. Select Reels. If you are yet to find the Reels option, you may need to select the See More tab to access the full list of options.  

Next, you will enter the reels page, and short-form videos will play. Select your profile picture icon located in the top-right corner of the screen. This will lead you to your reel profile.

On this page, you will see every reel you have uploaded. Locate and select "Liked Reels" to access all the reels you like on the list. 

Alternatively, select the Saved Reels option in your Reel Profile section to check out your list of reels. 
Another method for accessing your watch history if you can't find the Watch option: 
Access Facebook and sign into your account. 

Navigate to the menu option by selecting the hamburger icon in the upper corner. 

Select the gear button beside the upper corner of the Menu section. 

Navigate down from the Settings and Privacy option until you get to "Your Activity" option. Select Activity Log.

Now you will find numerous blue-colored options in the upper area. Navigate through these options and select Video Watched. This lets you access the list of the entire videos you have seen.
Can You Access Your Facebook Reel Watch History?
As we have seen from the section above, it is simple to access any reel you have ever liked or saved via Facebook.
However, what would you do in the event that you didn't remember to like or save a reel that you have watched and need to watch once more?
To put it another way, is there a watch history for reels on Facebook?
The answer is an emphatic NO.
Facebook users can't access the list of watched reels. This can be a source for many users as the Facebook website allows you to browse a list of non-reel videos to watch.
Strange to say, Facebook has not introduced any Watch History feature specifically for reals. It's very unfortunate. 
But if you are interested in accessing the watch history of regular, non-reels Facebook videos, here are the steps to do that:
Navigate to the watch tab, select the profile option in the upper right area, and tap History to find the list of watched videos. 
However, if the Watch tab is unavailable, the steps below will guide you: 
Access Facebook and sign into your account. 

Navigate to the menu option by selecting the hamburger icon in the upper right area. 

Select the settings (gear) icon beside the upper right area of the menu bar. 

Navigate to the Settings and Privacy tab until you get to the Your Activity tab. Select Activity Log. 
Find blue-colored options in the upper area to manage your activities. Browse these options and select Watched Video. You will see your list of watched videos.
Why Can't I See Reels on Facebook?
There are lots of causes of the "can't save reels on Facebook" issue. 
If you encounter challenges utilizing the Reels option, you have to check for the source of the problem and rectify it.
In this section, we will be exploring some solutions to restore your Reels to working condition on your Facebook mobile app.
Ensure Your Connection to the Internet is Good
The first course of action is to check your connection to the internet. This is very crucial. 
If your internet connection is poor or weak, it may affect Facebook features such as Facebook Reels. This implies that you must have a good internet connection to access Reels videos. 
Update the Facebook App
It could be that the Facebook app you are using is obsolete and out of date, and this has resulted in the "Can't access Facebook Reels" issue.
When this happens, do this:
If you are an Android device user, navigate to the Google Play Store and use the search bar to check for "Facebook App," and tap Update. 
However, if you are using an iOS device, access the Apple App Store and search for the most recent version of the Facebook app. 
Remove and Install the Facebook App Again
If the problem persists after updating the app, the next step is to uninstall or remove the app from your device and reinstall it.
Don't fret – you should be able to sign into your account without hassle. Even if you have uninstalled the app, your settings will still be stored on your device. 
Remove the app and reinstall it. Then find out if the issue has been rectified. 
Clear Your Facebook Cache Files
The Facebook app can gather useless files that can negatively impact its functionality.
Facebook Reels can process junk files that limit its performance. 
Whether you are using an Android or iOS device, access Settings via your device menu.

Next, check for Facebook. Tap the Facebook app.

A menu option will be displayed. Now, select Clear Cache. 

Sign in to see if the issue is rectified. 
Download Reels Video platform
SnapSave.App
SnapSave.App is among the best Facebook reel savers for social media users to download reels for offline viewing.
As a premium tool for video storing, Snapsave allows you to enjoy the highest quality Reels video, swift speed and excellent user-friendliness.
The platform accommodates all devices, including PC, Android and IOS. You are not required to download any software. 
FbDownloader.App
This tool lets you save Facebook Reels videos, enabling you to download videos according to a range of qualities, like Full HD, 1080p, 4k, and 8k with audio.
This platform lets you save Facebook Reels in high-definition quality.
The Facebook Reels downloader offers you the capability to download Reels videos from Facebook in MP4 and MP3 at a fast speed.
All you have to do is paste the FB Reels URL into the textbox on the platform, and you can save the Reels video without hassle.
FDownloader.Net
FDownloader.Net is a high-quality Facebook video download tool used to save Reels videos.
FDownloader enables users to save Facebook Reels content without hassle.
The platform supports a wide array of devices, whether iOS, Android or Windows devices, without the need for software installation. 
Fbreels.net
FBreels Downloader is a cost-free platform for saving reels. It helps to export them into video formats such as MP4.
It also provides the capability of watermark removal and saving in top quality. It is a user-friendly and accessible tool that assists you in saving your video on your mobile device and desktop PC.
Instavideosave.net
Instavideosave.net is another web tool that lets users freely and easily save Instagram reels videos or download them to their mobile device or desktop computer.
This will allow you to enjoy offline viewing of these reels videos whenever they are saved on your device. 
You are not required to submit any form of data to use the tool, and you don't have to create an account to use it.
The platform is also free to use for as long as you want. Users can save an endless number of reels videos without incurring any charges. 
Conclusion
In this article, we explore the ways you can see liked Reels on Facebook. We explained the numerous tools you can use to download Reels videos and how to fix can't see reels on Facebook.
Share this article with your loved ones and friends using the social media button below. 
Also Read: