Are you struggling to understand why Twitter doesn't let you log into your mobile phone?
From the reports I have seen online, this is very frustrating for users.
Imagine trying to access trendy news in your country and going on Twitter to get an update but are unable to log in. It can be saddening.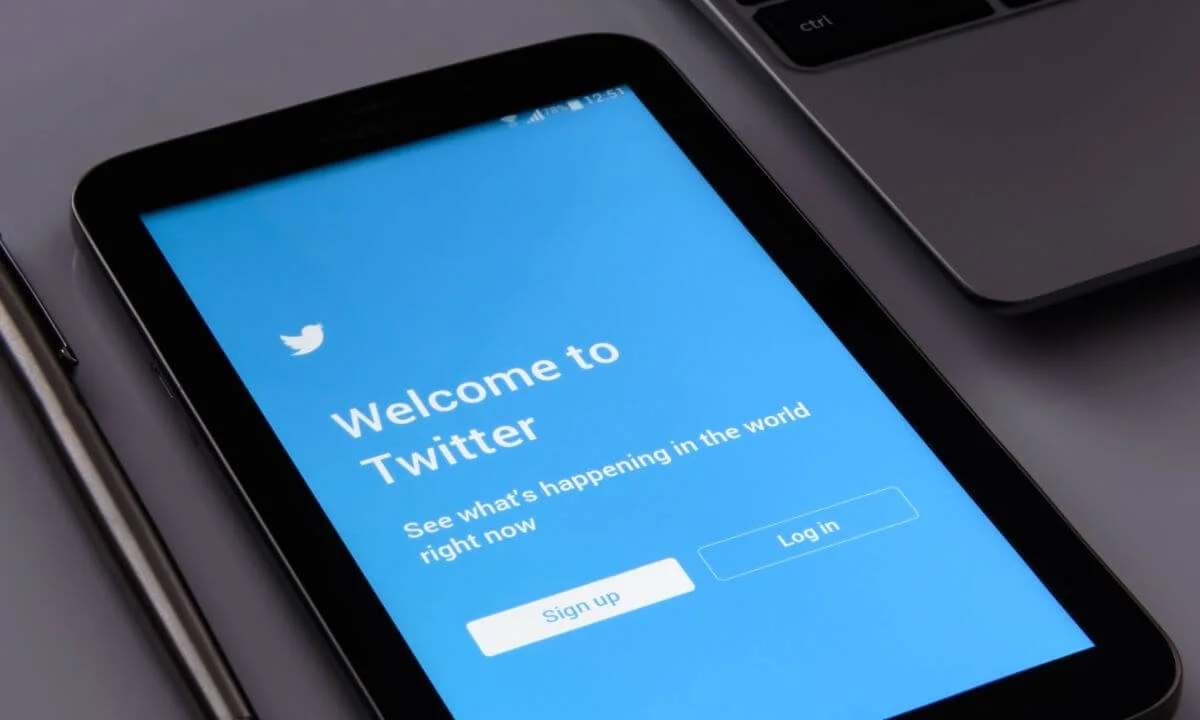 One of the biggest causes of Twitter login issues is offline servers and downtime. However, you should also pay attention to other relevant factors, such as bugs, outdated apps, and interference from 3rd-party applications, when trying to rectify this issue.
In this article, I will be explaining in broad detail the steps you should take if you can't log into Twitter.
Before anything else, I suggest you confirm that Twitter's servers are up and running. This is because, at times, Twitter servers may go offline due to planned system maintenance.
If this is the reason for being unable to log in, you can't directly do more than exercise patience until it is over.
However, if their servers are online and in good condition, read the fixes I have suggested below:
Without further ado, lets get started!
Why Can't I Log in to Twitter?
Here are the most common reasons why you can't log in to Twitter now.
Twitter may be experiencing some issues. You don't have to be afraid when this happens.
An obvious sign is that when you can't access Twitter and instead, you are seeing an annoying "500 Internal Server Error."
There are numerous reasons for this, but the commonest is that their online connection is hampered by adverse weather like flooding or hurricanes.
Another reason may be a service disruption at the server center, which can cause disconnections where connections are delivered by network providers with similar servers.
Your Internet Connection is Not Stable
The second reason you can't successfully log into Twitter is that your internet connection is poor or weak.
This is especially the case if your internet service provider is experiencing problems.
It will surely hamper your connection to Twitter, and there's nothing else you can do other than change providers or patiently wait until the problem is rectified by your ISP.
However, if you are still stuck with an unstable internet connection, you can switch to a Wi-Fi connection rather than cellular data, which will lower the pressure on your network provider and mobile phone.
Your Twitter Account has Been Suspended
If you can't log into your Twitter account on your mobile device, there is a likelihood that Twitter has suspended or deleted your account.
This occurs when your account is unauthenticated, or you have breached their rules and policies.
Confirm that Your Password Details are Correct
It is likely that you may have inputted the wrong login credentials (username & password).
So ensure you confirm that your spelling is correct and that the information you are using for your password and username is accurate.
If the problem still hasn't been rectified, I suggest that you attempt to reset your password by tapping "Password Reset" in the lower section of the login page.
How to Fix "Can't I Log in to Twitter"
Below are the different ways to resolve Twitter log in issues.
Make Changes to Your Password and Try Logging in
If you have forgotten your Twitter login credentials, the ideal step is to do a password reset.
I have discovered that most users can't log in because they repeatedly input the wrong password for their Twitter accounts.
Let me show you how to do a password reset for your Twitter account:
The first thing to do is launch your web browser and head to the login page on Twitter.
Next, select the "Forget Password?" option.
Input your mobile number, email address or username and select the search option.
Lastly, choose the method you wish to use to reset your password.
After carrying out your password reset, navigate back to the login section and attempt to access your Twitter.
Disable VPN
Have you activated a VPN tool for extra security?
You have to disable it.
VPNs safeguard your network by diverting your web connection to a different server and encrypting it to conceal your private data.
Even though VPNs are important for protecting your network, they can cause serious lagging and interrupt your connection, hampering communication between your mobile phone and Twitter's servers.
Thus, I suggest you deactivate your VPN and check if you can finally log in to Twitter successfully.
Find New Updates
As always, new updates are released by app designers to rectify glitches and enhance their security.
Perhaps the current version of Twitter on your mobile phone is having login issues.
A good way to rectify this is to update the app to the most recent version.
If you are using an Android smartphone, here's how to update the latest Twitter:
Launch the Google Play Store from your menu screen.
Next, select the Menu option inside the search field to access the side panel.
Then, select the My Apps & Games to enable your mobile phone to search for the newest updates on every app installed
Lastly, select Update if you find the latest Twitter version.
If you are using an iOS device, read the directions below:
First, launch the App Store from your menu screen.
Next, select the Updates option from the lower navigation tab. Lastly, select the Update option next to Twitter when a new update has been released.
Once you have installed a new update, try to log in to your account again.
Clear Cookies and Browser Cache
Web browsers utilize cookies and cache to boost the loading times of websites that you have visited before.
If you are facing challenges logging into Twitter via your web browser, I suggest you clear your cookies and cache.
It is possible that the cache in your browser has been damaged or compromised during use, which causes websites to perform poorly.
Here's the best way to clear your browser cookies and cache:
First, launch your web browser and, on your keyboard, tap CTRL + H keys on your keyboard. This will lead you to access your browser's history tab.
Next, select Clear Browsing Data from the side panel.
At this stage, update the Time Range to All Time.
Lastly, ensure that you check the following: "Cookies and Other Side Data", "Cached Images", and "Files", and select the Clear Data option.
After this, navigate to Twitter and attempt to log in to your account again.
Toggle off Browser Extensions or Switch to Another Browser
Extensions are 3rd-party apps downloaded to your mobile phone to improve your browsing experience and add functionality to your browser.
However, these extensions can hamper your website connection, causing many glitches.
Thus, if you can't log in to Twitter via mobile phone, try turning off your browsing extensions.
Here's how to do that:
First, select the options icon from the upper right area of your browser and click Settings.
From the list of options in your browser's settings, select Extensions.
Lastly, toggle off your browser extensions.
Once this is done, navigate to Twitter and check if you can log into your account.
If the problem still persists, you can attempt accessing your Twitter account from a different browser. Your browser may be the source of the problem for now.
Reinstall the Twitter App
One of the reasons why you can't log in to Twitter may be related to corrupted files.
Rather than looking for buggy or misconfigured files on your mobile phone, your best bet is reinstalling the Twitter app. This will help you rectify the bug and clear off problematic files.
If you are using an Android device, here's how to reinstall Twitter:
Look for Twitter from your menu screen.
Next, tap and hold the app icon until the list of options appears.
At this stage, select Uninstall to remove Twitter from your mobile phone.
Lastly, navigate to the Play Store and install Twitter afresh.
If you are using an iOS device, do the following to reinstall Twitter:
Locate the Twitter app on your home screen, tap and press its app icon for a few seconds till a list of options appears.
Next, select Remove App. This will uninstall the app.
After this, launch the App Store and Install Twitter once more.
After reinstalling the Twitter mobile app, navigate to Twitter and see if you can log in to your account.
Report the Issue to Twitter
If the problem still persists and you can't log in to your account, I strongly recommend that you report the issue to Twitter.
Why Doesn't Twitter Let Me Log in on My Mobile Phone FAQs
Here are some of the frequently asked questions on this topic.
How can I fix the major issue with my Twitter Login?
One way to fix login errors on Twitter is to clear the data cache on your mobile phone.
Also, I suggest you try reinstalling the app or resetting your phone to remove temporary data limiting the app's functionality and restore your internet connection.
Why? can't I use the Twitter app on my phone
This usually happens when you fail to update your Twitter app when due.
It may be that the version on your phone is no longer supported by the platform.
To rectify this, update the Twitter app on your device to the most recent version.
Conclusion
This completes our article on "Why Doesn't Twitter Let Me Log in on My Mobile Phone?".
Ensure you share this article with your friends and loved ones using the share button below.
Also Read: