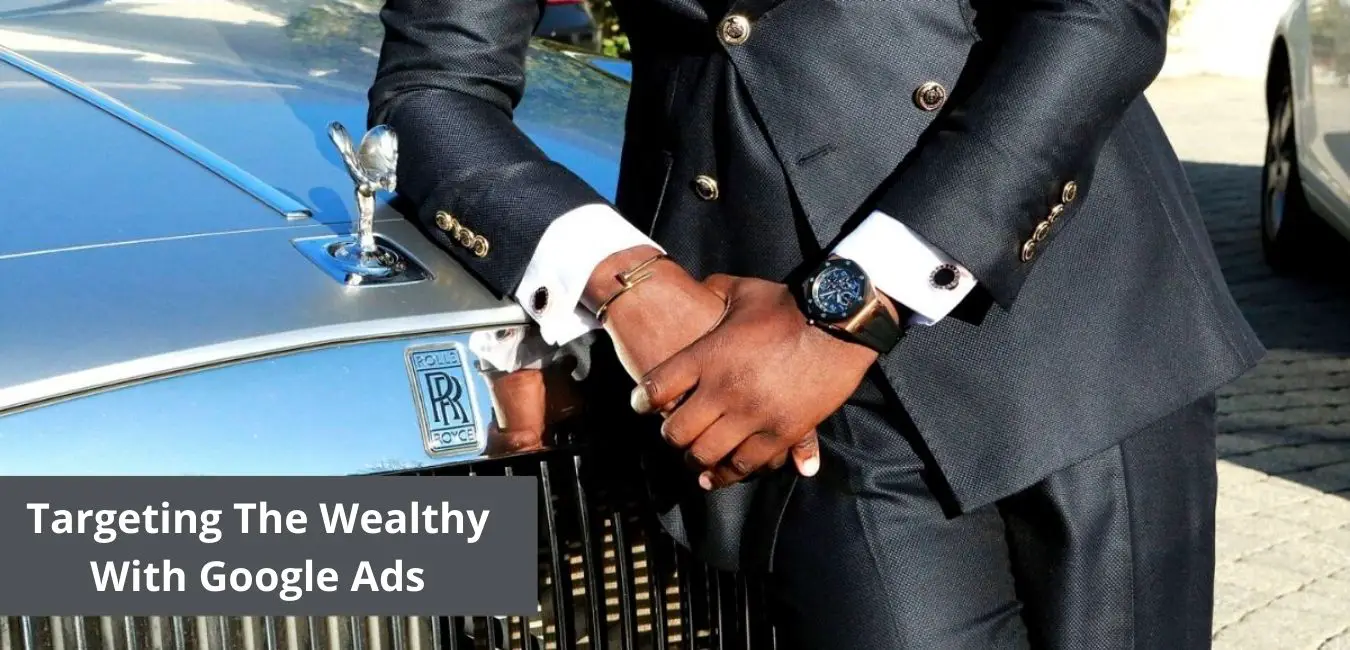 23 Oct

How To Target Wealthy Individuals With Google Ads






The other day I was chatting (via email) to one of our Primegate Digitalcustomers, she was trying to leverage on Google ads targeting option to reach high net-worth individuals with one of her Google lead ad campaigns. High net-worth individuals are really just a fancy way of saying "rich people"; the folks with the means to buy high-cost products or services like real estate or a brand new car.

It immediately occurred to me that this is a project I've done regularly with Google Ad campaigns in the past for clients.  This is something many advertisers struggle with.

Today I will be showing you a deeply hidden gem within Google Ads that allows you to target wealthy individual.

The goal of most PPC campaign is to match the right product with the right consumer, in the hope that that consumer – either on the spot or after a little funnel dance – will buy it.

If the user can't afford your product, however skillfully you appeal to them, their click will not turn into sales.

With many products and services targeted exclusively at wealthy individuals, many are easier to sell; when their high price is less of a barrier to the prospect.

Hitting the right users by identifying their profile isn't usually the first method of targeting in Google Ads.  We often tend to put more trust in judging intent based on the user's search term.

However, when the consumer needs deep pockets so as to be a potential buyer, it becomes unusually important to hit a specific – wealthier – segment with your ads.

Recommended: How To Target Wealthy Individuals With Facebook Ads
How to Target Wealthy Clients on Google Ads in 2021
In this article, we will consider different ways on how to target wealthy individuals and customers with Google ads in the Google Ads Manager, as well as the criteria to determine the best targeting strategy.
The following are how to target high-income individuals with Google ads:
Household Income

Audiences

Age

Locations
1. Google Ads Targeting: Household Income
If you have Household Income targeting option available…
(which you do if you're in Australia, Japan, Brazil, New Zealand, Hong Kong, Singapore, India, Indonesia, Mexico,  South Korea, Thailand or the US)
then you are in luck.
Though Household Income targeting option is thought to be one of Google's less accurate demographic groupings, it's accurate enough to be extremely useful in helping you with a higher concentration of wealthy consumers when you need them the most.
A few weeks ago, I had dual campaigns running for unreasonably expensive shirts – one for the UK, one of the US market.
The availability of household income data offered me a hugely valuable extra lever to optimize for the US campaign.  You can see how adjusting the bid strategy or excluding certain income brackets could boost ROAS instantly: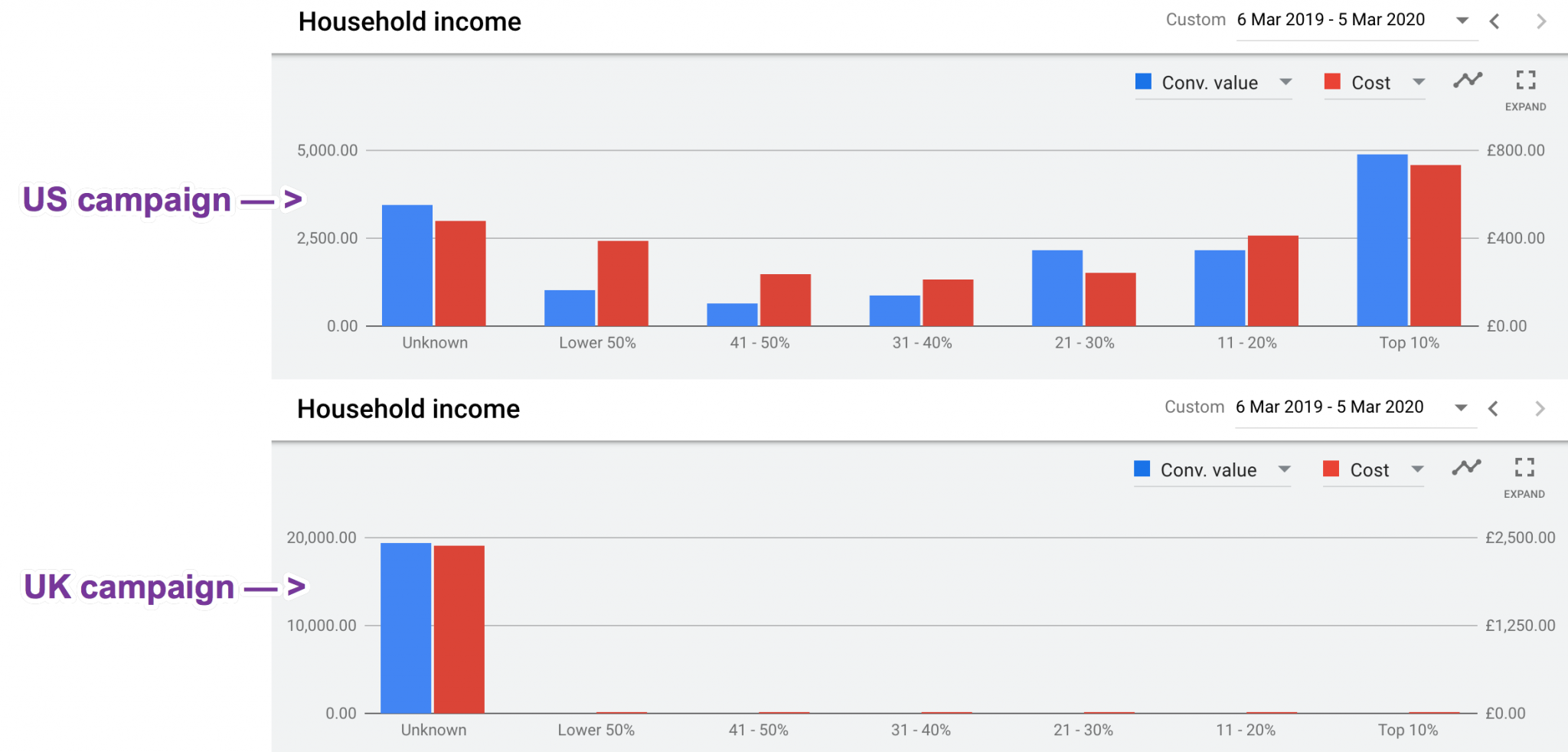 Based on the data, the UK among others, using household income targeting isn't an option… so what other indicators can we use to target wealthy buyers?
2. Google Ads Targeting: Audiences
Since audiences targeting criteria attempt to segment users by topics that interest them (Affinity) or topics that they are actively researching (In-Market) – then we can use them as a rough proxy for high net-worth. 
For instance, the Affinity audience: Luxury Travellers is a strong criterion. Based on experience, I have discovered that the wider in-Market Travel audience often outperforms the average for various non-travel-related but high-end products.
Furthermore, several other audiences are also likely to connote affluence (see screenshot for examples).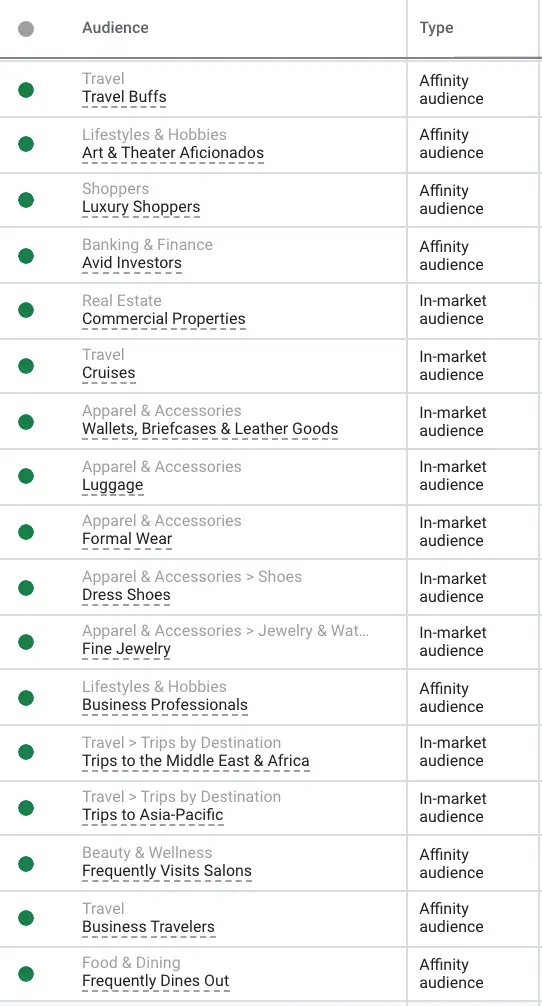 Audiences with a negative correlation to wealth are not useless.  They can also be useful in refining your target audience. 
A good example is, In-Market: Employment.
Perhaps (of course) rich people job-hunt too, it is easy to think those in the job-hunting mode as less likely to be – or feel – secure in their disposable income. It is also more likely to carry users clicking through to check out job opportunities rather than with buying intent.
Again, I often see this play out in campaign results, with theEmploymentaudience under-performing the average.
'Similar' audiences, built from existing customers, and – for Google Display Network (GDN) – Custom audiences built around indicators of wealth or affluence can be used to narrow your target, increasing the chances of qualified audiences within it.
Furthermore, Under Detailed Demographics (which is also within Audiences rather than Demographics in the interface): down-weighting or excluding renters can be a smart decision, while education level is another strong correlate of wealth.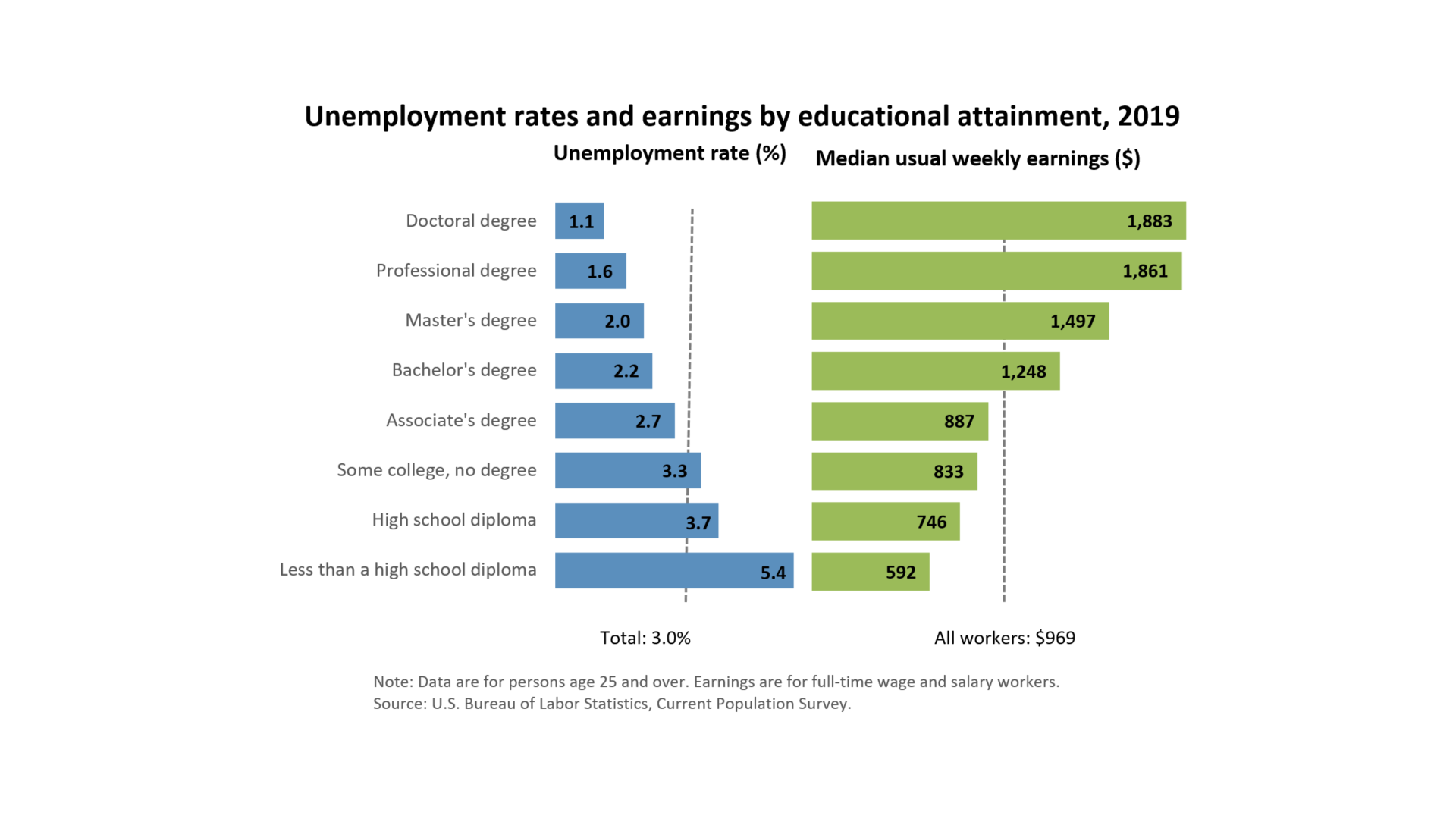 Always, use these settings under Detailed Demographics to boost the average income level of your targeted audience: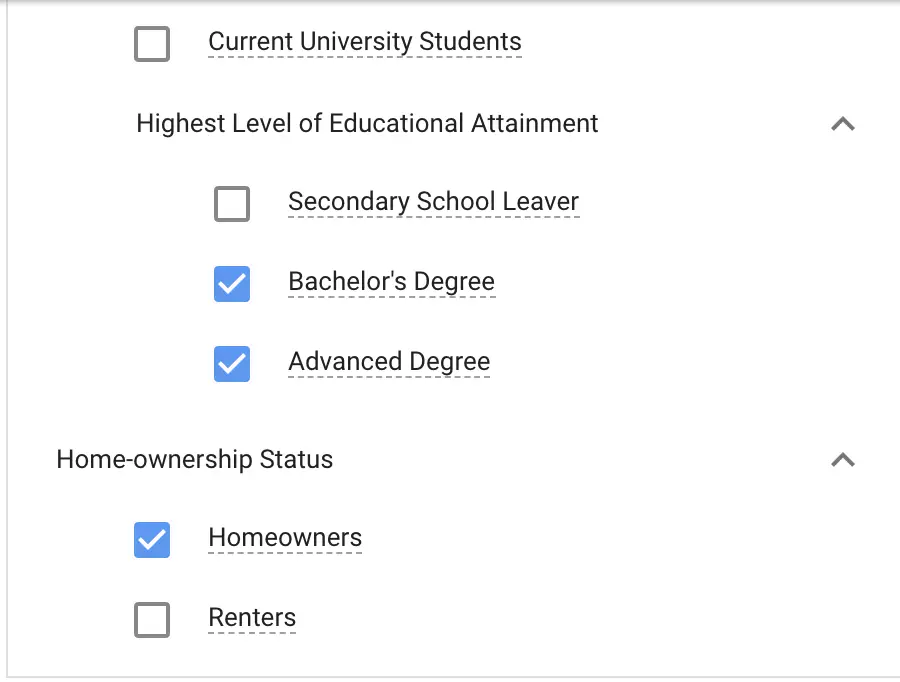 3. Google Ads Targeting: Age
This is targeting option is rather a sledgehammer than a nutcracker… still there exist a correlation between wealth and age.
So when you have necessary 'slack' in available Impression Share, you may want to go ahead and cut off the segment that does not meet your buyer personas. 
However, with all of these moves, there will be some 'collateral damage'. But as long as you have the Lost Impression Share to play with, this should safely boost up the percentage of your targeted audience who fit the high-affluence profile.
4. Targeting by Locations
In every country, there are certain cities that the rich people reside. Targeting 'wealthier' locations is a powerful strategy. 
The correlation between postcode and high net-worth is another great indicator. Hence a list of the wealthiest location targets would be a highly valuable tool…. and that's exactly what you will find linked below, for the United Kingdom.
The location targets listed below are gotten from a collection of sources (cited on the sheet). They rank among Britain's wealthiest areas, based on a variety of criteria such as average annual income, % of households earning over £100K, house prices etc.
This
Google
sheet contains a list of location IDs that can easily copy and paste into Google Ads Editor to target the wealthiest areas of the UK. Same applies to other locations. 
Conclusion
An integral part of content marketing that can not be overlooked is investing in pay per click advertising traffic. It's has proven to generate qualified leads and boost your sales.
There are deeply hidden targeting features that exist in countless industries that can be effective in improving  Google ads performance. If you are targeting one of these markets, you should definitely consider testing these strategies highlighted above.
Looking for an experienced Digital Marketing Agency to help you manage your Google Ads Campaign, Please Contact Us today!
Harrison is a Seasoned Digital Marketing Consultant, Tech Enthusiast and Entrepreneur. He has great passion for helping businesses of all sizes to leverage on contemporary digital marketing strategies. He is the digital marketing and growth hack consultant at Primegate Digital, a solution and growth driven digital marketing agency in Lagos, Nigeria that is accelerating digital transformation in Africa.