User Interface and User Experience Design, otherwise called UI/UX for short, is one of the in-demand skills nowadays.
Thus, a lot of companies, startups, and brands are on a hiring spree for designers. 
Among all the fields of design—illustration, graphics, motion, UI, UX, product, interior—UI/UX seems to be the most demanded. At the moment, an average UI designer in the UK earns $98k per year.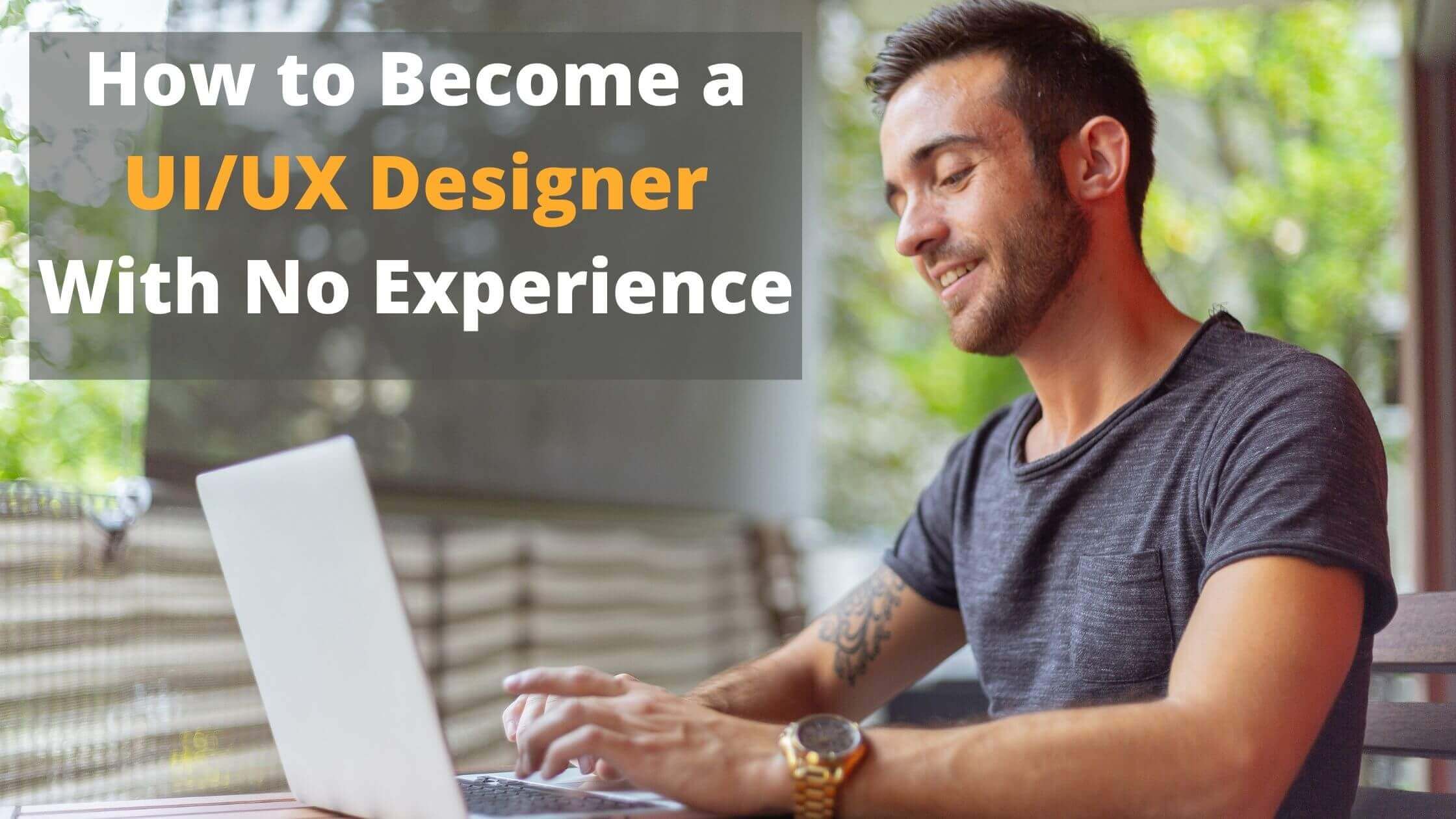 Bearing in mind this parabolic need for UI/UX designers, a lot of people are curious to know how to get into it; the best point of entry, and the perfect resources for beginners.
Therefore, the billion-dollar question that many design enthusiasts, and designers alike, always ask is: "How do I become a UI/UX designer with no experience?"
This piece of content will be answering this question from two standpoints. The first is how to become a designer with no formal experience of going through a design school. 
On the second standpoint, we would peruse how you can get high-paying UI/UX design jobs even without previous experience in the design field. 
See Also: 21 Best High Paying Remote Jobs ($100k+)
What is UI/UX Design? 
Unlike what people think, User Interface Design and User Experience design are two separate aspects of design. As a result, a clear grasp of these fundamentals will be helpful for your design career. 
Now, let's take a brief look at each of them:
User Interface design is the part of the design that deals with the general outlook of the digital product. It consists of visible nuances like font styles, font size, brand color, button shape, button color, and even arrangements. 
On the other hand, User Experience design helps to ensure the smooth navigation of the people who would use the digital product. It spans beyond the mere aesthetics of UI design, it sees to the overall appraisal of the digital product. 
UX designers would often research into the ideal architecture of the product, the contextual connection of one page to another, effective use of buttons & icons, and every detail that would help an average user to seamlessly navigate the product with mere intuition. 
Using WhatsApp as a case study, a UI Designer worked on the outlook of chats, status, call, search icons, fonts, and colors. On the other hand, a UX designer ensured that an average user doesn't find WhatsApp complicated to use. 
Having said that, it's brilliant to reconcile that while both user interface and user experience design are pretty different, they can be done by one designer – this is often the case. 
See Also: How to Get Digital Marketing Jobs With No Experience
How to Become a UI/UX Designer With No Experience
1. Read Design Books
UI/UX design, as well as other forms of design, thrives more on knowledge. Every user interface or experience designer needs to understand some fundamentals of design, like grid for instance. 
The extent to which you understand the rudiments of UI/UX design goes a long way to determining the extent of both your dexterity and creativity. In connection with this, reading remains one of the major ways to be informed about these fundamentals. 
While reading books, you'll have to study extensively design thinking, grid systems, prototyping, font psychology, color combination, and a couple of other rudiments. 
For easier reference, these are a few books you should read if you want to know your onions as a designer:
2. Learn How to Use Design Software 
After you have read design books, which would furnish you with the theoretical background of design, you need to open software and bring your creativity to visibility. 
Here are a couple of design software you might need to download:
Figma 

Adobe XD

Sketch 

Adobe Illustrator 

Adobe InDesign

Photoshop 

Invision 
Having installed these softwares, the first way to master them is to explore your raw creativity on them. Personally, try to create designs without any external help. 
According to some self-taught UI/UX Designers, the reason for this first exploration is to have proper first-hand mastery of the tools in the softwares. 
This experience will enhance subsequent training, whether formal or informal, that the designer receives. 
See Also: How to Use the LinkedIn Marketplace as a Freelancer
3. Take Design Courses
Just like there are courses for virtually every aspect of human life, design is not an exception. Moreso, almost every great designer took some courses at one point or the other. 
In learning design, there are two options for you to properly learn UI/UX design: either you learn it formally or informally. Institutes like Perxels, for example, teach people paid UI/UX courses. 
While formal training might look attractive enough, more people are getting into the design world via the informal route. There are a lot of YouTubers on UI/UX design, so filter through and take their lessons. 
Similarly, Coursera and Udemy are still relevant as educational platforms. Specifically, we recommend Coursera because of its organized curricula and how reputable international universities back it up. 
4.  Start Designing Mock Projects For Yourself 
The best way to start something is to simply make the first move. In other words, a robust design career starts with the first design.
You need to task yourself. Before anyone hires you, you need to hire yourself. 
By embarking on self-imposed projects, you are building your portfolio gradually. Moreover, it would solidify your learnings and how far you have mastered the art of design. 
These projects would showcase your capabilities; what you've grasped and where you need to do better. By the time you have executed four to five hypothetical design packages, you'd have built more confidence in your creativity and quashed the feeling that you had no prior experience. 
See Also: 10 Best Online Survey Sites to Make Money
How to Get a UI/UX Design Job With No Experience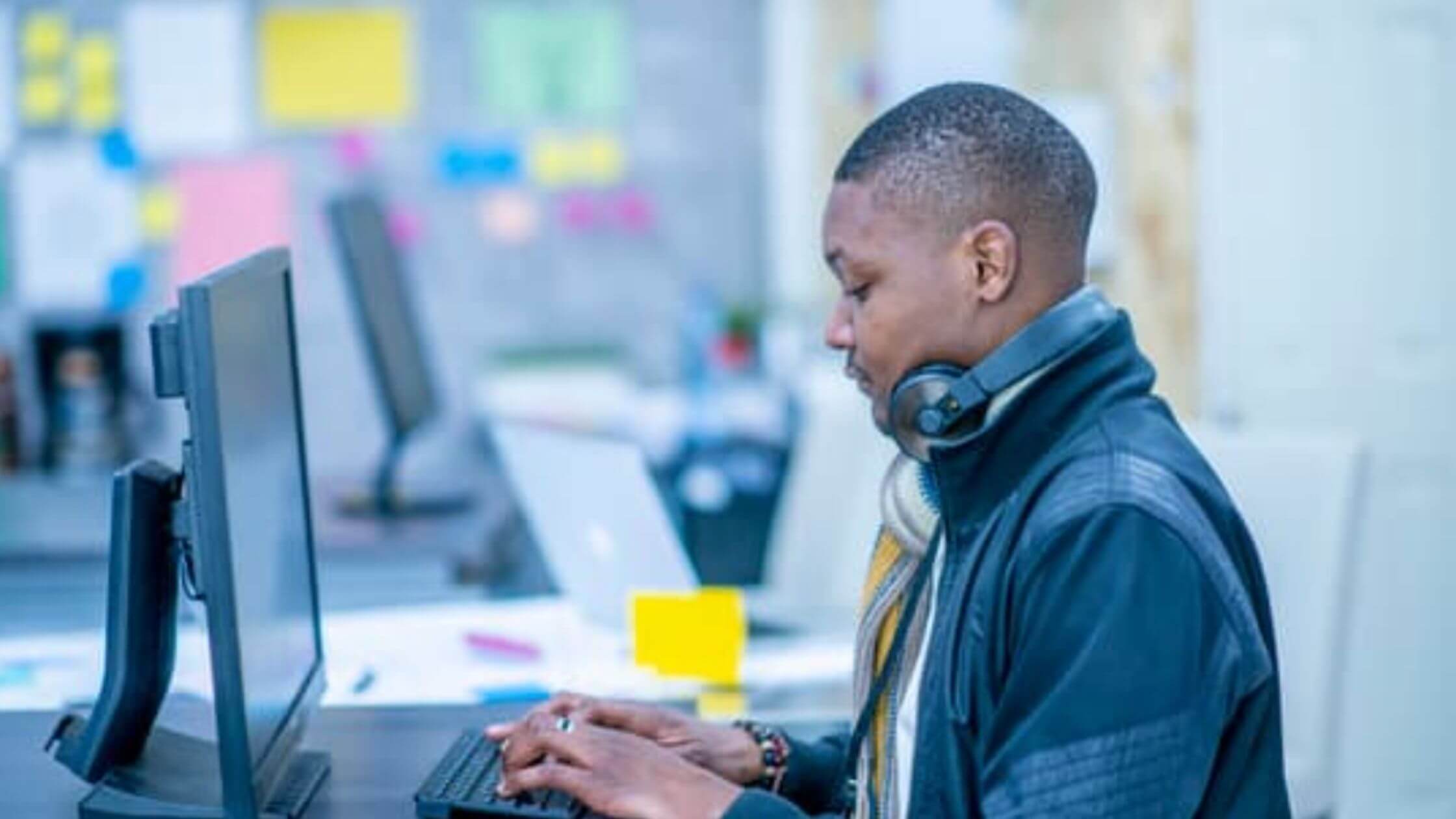 1. Leverage Behance and Dribble
The internet is a powerful tool to get design roles even without any prior experience. There are some popular online platforms where designers can get to show their works, and this is huge leverage. 
Designers have a couple of online platforms where they can get to showcase their craft. Prime among these are Behance and Dribble. Behance is a product of Adobe.
It is more like a social medium customized for designers. 
You can set up your profile, follow people, and post your work on Behance. This communal interaction and visibility have helped most designers land high-paying jobs. 
Thus, one of the ways you can be a great UI/UX Designer without any experience is to be active on Behance. 
Dribble, on a similar note, is a social networking platform where designers can get to share their current projects and by doing so help others to gain inspiration. 
Most times, senior designers always come there to hire fast-rising brilliant talents. 
2. Be Active On Social Media 
Human interactions are mostly done in social media nowadays. As a result, UI/UX designers with no experience can up their skills and land good roles via social media platforms. 
While there are many social media platforms—Reddit, Instagram, Quora, and the likes—we recommend Twitter and LinkedIn. But there's no harm in trying others anyway. 
Concerning Twitter and LinkedIn, these platforms have a wide range of designers as well as established design communities. Therefore, any beginner can immerse himself in these communities and be on the edge of design innovations. 
Asides from the communal growth these platforms afford, recruiters hire design talents on Twitter and LinkedIn almost every minute. 
Of course, this is without prejudice to the traditional design networking platforms – Dribble and Behance. 
See Also: 9+ Best Influencer Marketing Software Tools
3. Volunteer and or Intern 
Almost every designer has interned at one point or the other. Although it's not compulsory, it can be necessary for the process of building a strong career in design. 
Internships, whether on-site or virtual, will give you first-hand experience in how to execute projects. This is important because you'd be able to understand vital details as well as other UI/UX design hacks. 
Following that, you'd have an edge when you're applying for roles because of the experiences you've gained in volunteering and internship. 
More importantly, an internship helps you to achieve two things at a time: learning and earning. 
On the other hand, you won't get paid for volunteering roles. While there is no pay, senior designers often encourage newbies to volunteer so they would gain better exposure. 
That notwithstanding, it is often the case that companies—startups or brands—retain their interns after their programs. With this, there is a possibility that you can land full-time roles and collect befitting pay when you are done with your internship. 
See Also: 15 Best Lead Generation Software to Consider
Conclusion 
Considering the rapid development of emerging technology vis-a-vis other relative factors, some experts are predicting that a more gigantic number of designers are going to be needed as time goes on. 
Thus, there seems to be no better time to kick-start a career in UI/UX design than now. Even if you don't have any experience, this piece of content has shown you the pathway to building an international design career. 
Can you still remember the seven steps you need to take to become a UI/UX Designer with no experience? Here you go:
Read design books 

Learn how to use design software 

Take design courses 

Execute hypothetical projects 

Leverage Behance and Dribble

Be active on social media 

Volunteer or intern