Meta, the parent company of Instagram and Facebook, has recently announced that users of both platforms will now have the option to purchase a blue tick verification.
This new feature will give individuals and businesses alike the opportunity to authenticate their accounts and further establish their credibility online.
Meta's new blue tick subscription service, "Meta Verified Blue Badge," is set to roll out this week in Australia and New Zealand.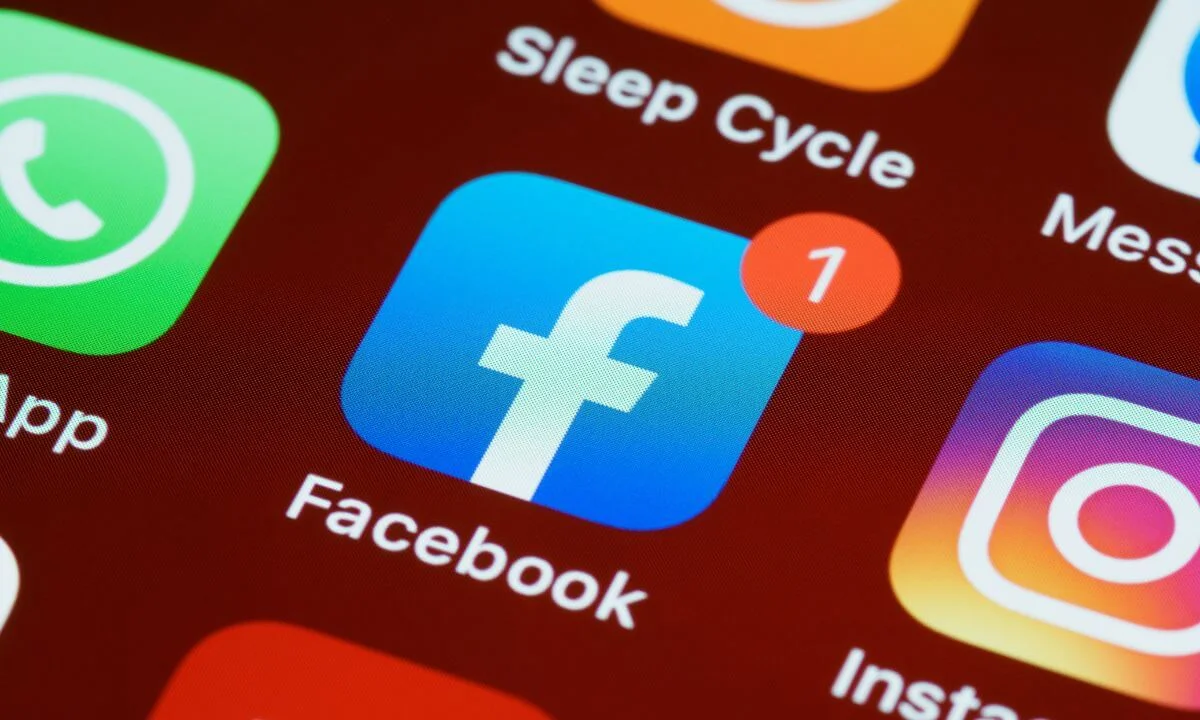 Facebook and Instagram Blue Tick Pricing
For just $11.99 a month on the web, or $14.99 for iPhone users, individuals can now pay for verification on their social media apps.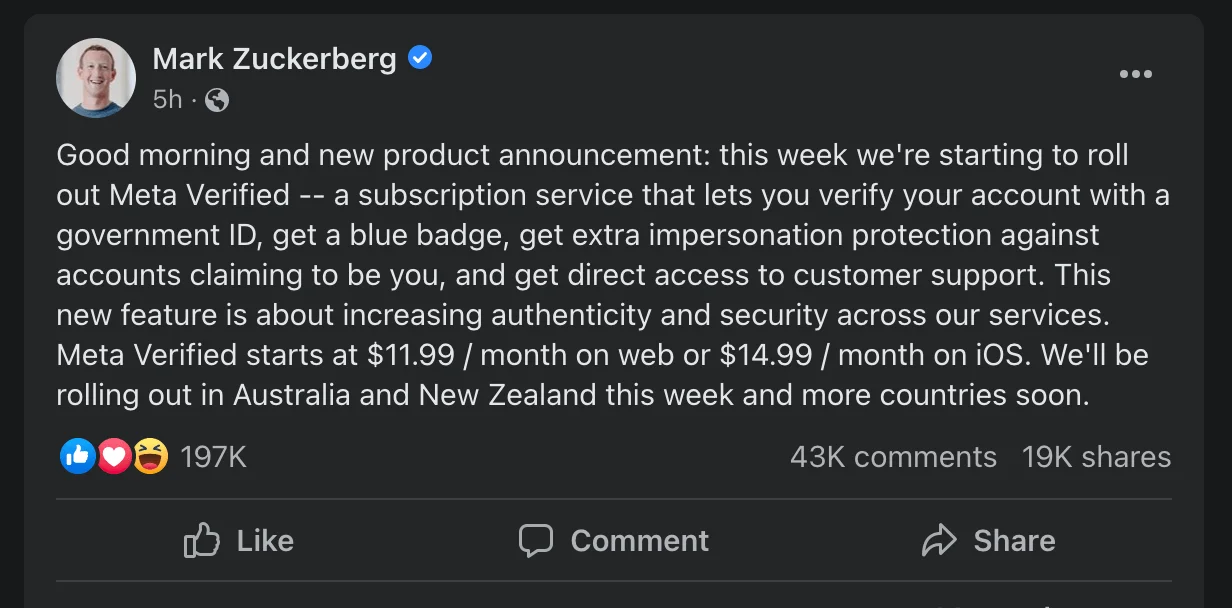 According to Meta CEO Mark Zuckerberg in a Facebook post, the aim of this service is to enhance security and authenticity on their platform.
The Blue Tick Phenomenon
Now, some of you may be wondering, what's so special about a blue tick? Well, for those of you not in the know, blue ticks are digital stickers that are placed on social media profiles. They are a way to verify that a profile owner is a real person, and not some bot or a fake account.
Unlike Twitter's Blue subscription, which was introduced by Elon Musk in November 2022, Meta's service is currently not available for businesses. However, any individual can take advantage of this new offering.
Well, it looks like the blue tick phenomenon has taken over the social media world! Apparently, these blue badges are being used to verify the accounts of social media users. In other words, it's a way to make sure that the profile owners are actually real people.
Benefits of Meta's Paid Blue Tick Subscription Service
Here's where things get interesting. Meta, the social media giant formerly known as Facebook, is now offering a new feature to its paying users. For a fee, subscribers will receive a blue badge that provides them with more visibility of their posts, protection against impersonation, and improved customer service. That's right folks, you can now buy your way to online legitimacy!
Meta claims that this new subscription feature will not affect the verification status of previously verified accounts. However, it will certainly give smaller users the chance to increase their visibility and become verified. And let's be real, who doesn't want to be verified these days?
Twitter temporarily suspended its pay-to-verified badge program in late 2022 due to incidents where fake verified accounts impersonate celebrities and brands.
The Meta Paid Blue Tick Verification Process
As part of its new verification process, Meta has mandated that Instagram and Facebook usernames match a government-issued ID document and that the profile picture must include the user's face.
Several other websites, such as Reddit, YouTube, and Discord, also use a subscription-based model for verification.
While Meta has not announced a specific timeline for expanding the feature to other countries, CEO Mark Zuckerberg has confirmed that it will be launched soon.
In November 2022, the company announced 11,000 job cuts, which were attributed to over-investment during the COVID-19 pandemic.
During the pandemic, Mark Zuckerberg had anticipated a continued growth of Meta based on the rise it experienced. He believed that the growth would be permanent, along with many others.
As a result, he made a decision to increase the company's investments. However, contrary to his expectations, the growth did not continue, and he attributed this to a "macroeconomic downturn" and "increased competition". This led to much lower revenue than he had anticipated. Acknowledging his misjudgment, he took responsibility and admitted, "I got this wrong."
Also Read: