Media auto download can be a big issue when it comes to privacy. You may not want to have media downloaded automatically.
It may be an invasion of your privacy.
Media auto download in Telegram can be annoying especially when you manually download all the media that you are interested in.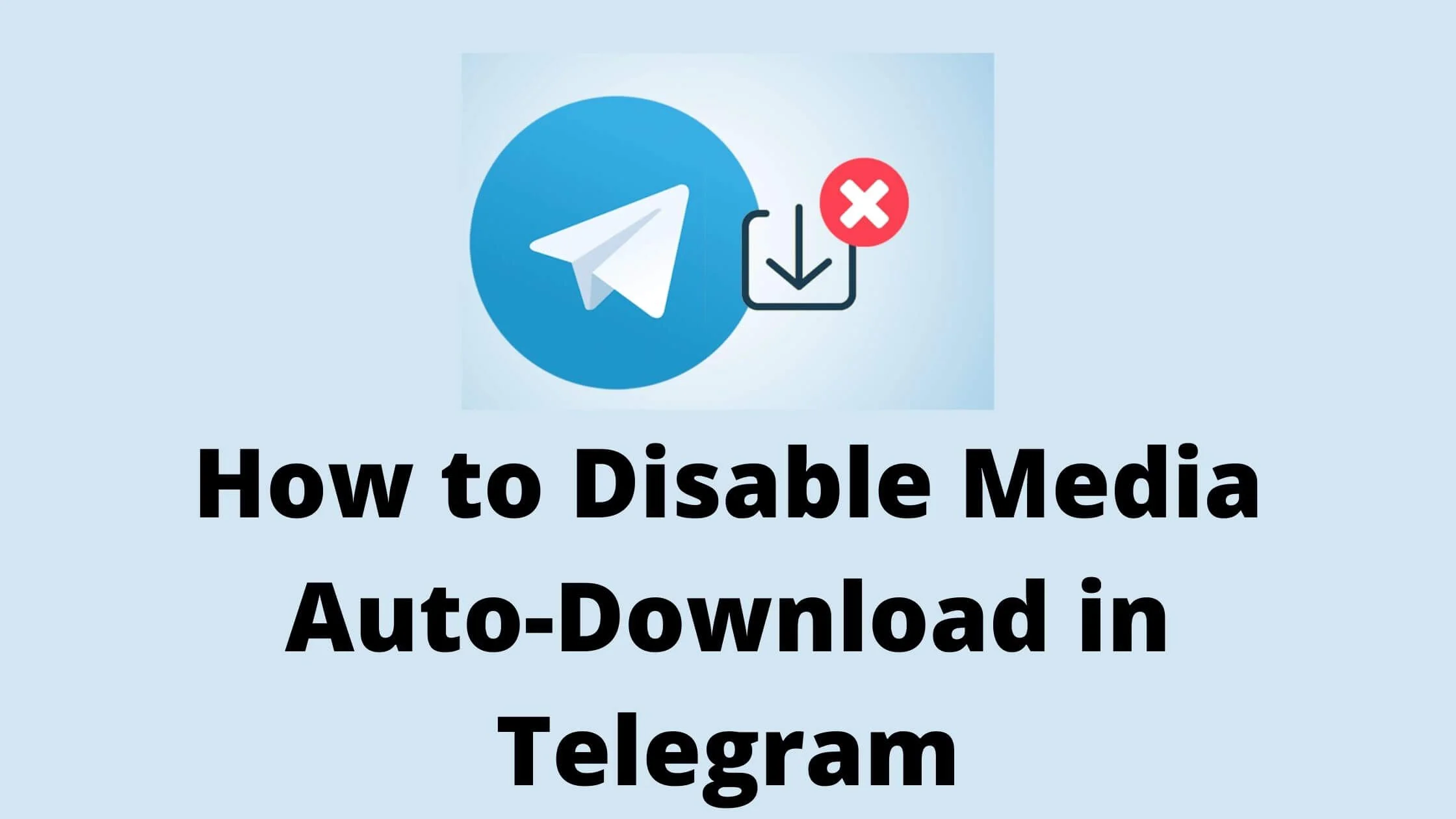 Telegram has a solution to this problem. You can   the auto-download feature.
If you've ever been annoyed by the constant media auto-download feature in Telegram, this one should help.
In this article, I will answers all questions about Telegram auto-download to gallery as well as the popular questions like:
How do I turn off media auto download on Telegram?

How do I change my Telegram download settings?

How can I manage my Telegram downloads?
So, without any further ado, let's get started.
What is Automatic Media Download in Telegram?
Auto-download is a feature on Telegram that. automatically downloads media into your gallery.
Automatic media download is know to consume lots of data and storage space on your device.
You have the option to turn it off or auto from the settings if you want to stop Telegram auto-download.
Why You Should Disable Media Auto-Download in Telegram
With auto-download on your social media platforms, you'll never be able to control the amount of data being saved on your device.
If you're worried about running out of data in your cellular plan, you might want to change this setting to turn on auto-download only when on WiFi or mobile data.
You can use the auto download feature then this trick is going to save your time and data. There are lot of people who don't know about this feature and don't use it properly.
See Also: How to Create Telegram Account Without Phone Number
How to Disable Media Auto Download in Telegram
As you know, when you disable media auto download in Telegram, you can have a better experience on the platform.
Below is how to turn off auto-download in Telegram on iOS and Android mobile devices. However, when performed on desktop, the procedure is different.
How to Disable Media Auto Download for Android and iOS in Telegram:
Follow the steps below to stop auto-download media in Telegram via mobile.
Launch Telegram on your mobile phone and login to your account if you haven't already. This will take you to the chat page, where you see all your chats, channels, and groups.
Proceed to click on the hamburger icon (the three horizontal lines bar at the upper left corner of your screen). You will see a menu from the lists of options displayed.
In the list, click on the Settings icon (the gear icon beside it; this is located at the bottom of the list).
Upon clicking on the Settings icon, you will be redirected in. On this section, you will find a settings tab below the account section. Below the Settings tab, go to the Data and storage option, then click on it to get to the data and storage page.
Proceed to the automatic download page where you will find three options. The first option you will find is downloading Photos, videos, and files using mobile data. The second is downloading the same via Wifi and the third option is downloading photos in roaming.
A toggle button is located right of these three options. Use it per your needs and requirements. To disable automatic download, toggle the button besides it off.
Once you have completed these steps, media auto download in Telegram will be turned off automatically.
How to Turn Off Automatic File Downloads in Telegram PC
To disable auto media downloads on Telegram desktop, follow the steps below:
Launch the Telegram desktop app on your PC.
Tap on the hamburger menu at the upper left corner of your screen.
Next, tap on Settings located at the sidebar.
On the next page, tap on Advanced.
At this section, find Automatic Media Downloads. At that same page, choose the options one after the other – "In private chats," "In groups," and "In channels" and turn off automatic downloads for Photos and Files.
That's all. The photos, videos, documents and any other file you get on Telegram will not be automatically downloaded. You have to manually take such action moving forward.
See Also: How to Find Someone's IP Address on Telegram
FAQs About How to Disable Media Auto Download in Telegram
Can I Stop Telegram from Automatically Saving Photos?
Yes, you can stop Telegram from auto-download. By simply going to the settings, you can choose how you want your media to be received.
Why Can't I Turn off Auto-download in Telegram?
If you have followed all the steps highlighted above, it could be that there's a bug on the app. Also ensure that you are using the latest. version of Telegram.
How Long Does Disabled Auto-download on Telegram Take Effect?
Once you have stopped auto-download on Telegram, it takes effect immediately. You don't need a wait time.
Conclusion
Auto-download can be really frustrating especially when files that you're not interested in are saved in your phone memory.
With this guide, you should be able to disable auto-download in Telegram and have more control over what you save from Telegram.
Also Read: