Telegram is a popular chat app that has been gaining popularity recently. This app allows people to communicate with their contacts, as well as share photos, videos and other media. It's also one of the most secure apps that are available.
Telegram has been designed as an encrypted messenger that allows users to send messages to one another without being able to read the messages in transit.
It is a network of people from diverse background. While some users choose to show their true identity in the public space, others prefer to remain anonymous.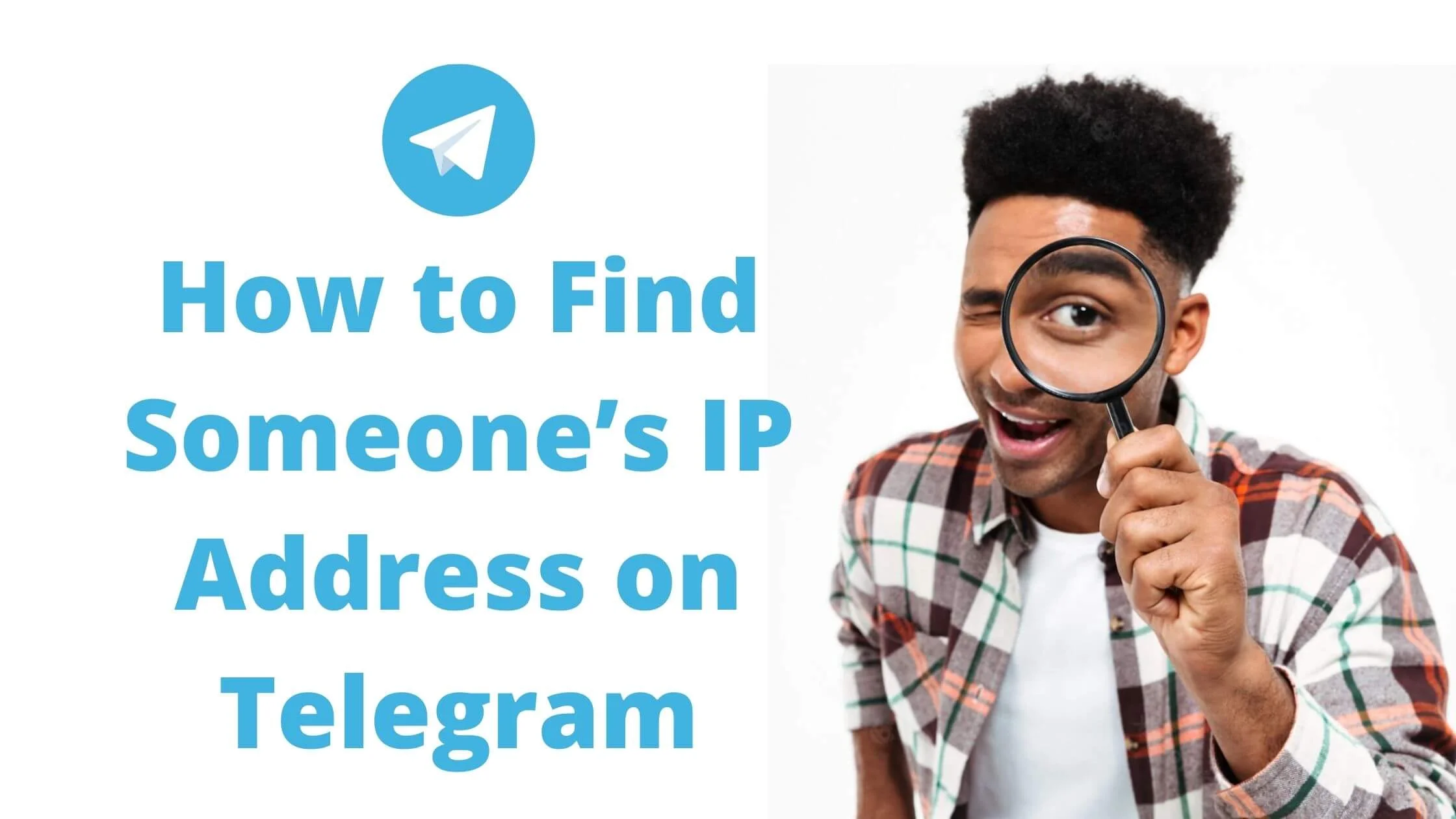 If you're new to using Telegram and have never been able to find the IP address of someone who's been sending you messages, then it can be quite frustrating.
This guide will teach you how to find the IP address of a Telegram user from a smartphone or computer. We'll also talk about the different ways you can find someone's IP address on Telegram.
See Also: How to Create Telegram Account Without Phone Number
Is it Possible to Find the IP Address of a User on Telegram?
It's easier to locate a user's IP address through their Peer-to-Peer connection. However, Telegram is a social networking platform that connects you to the world via the Telegram server.
Therefore, people connect to Telegram through their official server and not to the user directly.
Telegram is a popular instant messaging app that boasts an enormous amount of users and an extensive feature set. In order to protect user privacy, it doesn't share their IP addresses.
Don't give up yet! There's a good news.
The good news is that it's possible to track the IP address of a Telegram user by using some simple techniques.
Before we go any further, you don't need any professional level engineering skills to hatch someone's IP address through Telegram.
Let's get into the details of locating the user's internet protocol (IP) address through this social networking app.
How to Find Someone's IP Address on Telegram
To find a user's IP address on Telegram, follow the steps below:
Use the Telegram IP Grabber
The IP Grabber allows you to locate an IP address of the person accessing the website. In other words, this tool will provide you with the person's IP address.
This tool is extremely helpful when trying to determine which person is accessing Telegram. The tool goes a step further to record the Telegram IP address of the user accessing the platform.
All that is required is to send a shortened link to the target and make sure that they click on the link to get to your page.
You don't have to send the exact URL of the IP logger website, as they might easily detect your actions.
But rather send them the link of any random site that has content or information about something that you know will interest them to attract a click.
With this, they would think it's a legitimate site. So we'll make it so the person viewing the page won't even know they've been hijacked.
If you're looking for a simple and effective IP grabbing tool that is also free to use, then look no further. Grabify is the perfect solution to your needs.
All that is required is to register on the tool and enjoy the features that is has.
Follow the steps below to get a Telegram user to the IP-grabber site.
Firstly understand the kind of content that your target might be interested in.
Navigate to the website that has the content and copy the link.
Go ahead to shorten the link using a URL shortner.
Next, paste the shortened link in Grabify (right on the home page of Grabify) and tap the "Create URL" button. You will automatically be provided with the shorted URL and tracking code. Make sure to save the tracking code as that is what you will be needing to find the IP address of the logged user.
See Also: How to Disable Media Auto-Download in Telegram
How to Send the URL from Grabify to the Telegram User
The above steps is an effective way to shorten your link to share with the Telegram user.
First, you should find out if the person you want to contact is already on Telegram. If they are, you should try to initiate a conversation with them for a few hours before sending them the link. That way, you won't look suspicious.
There is no doubt that the internet is a great resource for getting information, but it can also be a great resource to find out discrete information about a user.
This is one of the reasons why a number of websites and online services have developed "short links.
How to Fetch the IP Address of the Telegram User
Upon verifying that your site has successfully clicked on the URL, go back to the Grabify homepage.
Paste the tracking code on the page in the section provided.
Then, you will see a list of information about your user including their IP address, browser, operating system, and other important details.
Conclusion
Telegram is a secure messaging app that has been gaining popularity recently. It is also important to know how to find a user's IP address.
Following this guide on how to find someone's IP address on Telegram, you should be able easily find the IP address of anyone.
Also Read: