As a website owner, you must have thought about keeping Google from indexing some sections of your website.
There are lots of reasons why this decision is very sensible, and there are several ways you can do this.
In this article, I will explain how you can keep Google from indexing some pages from your website.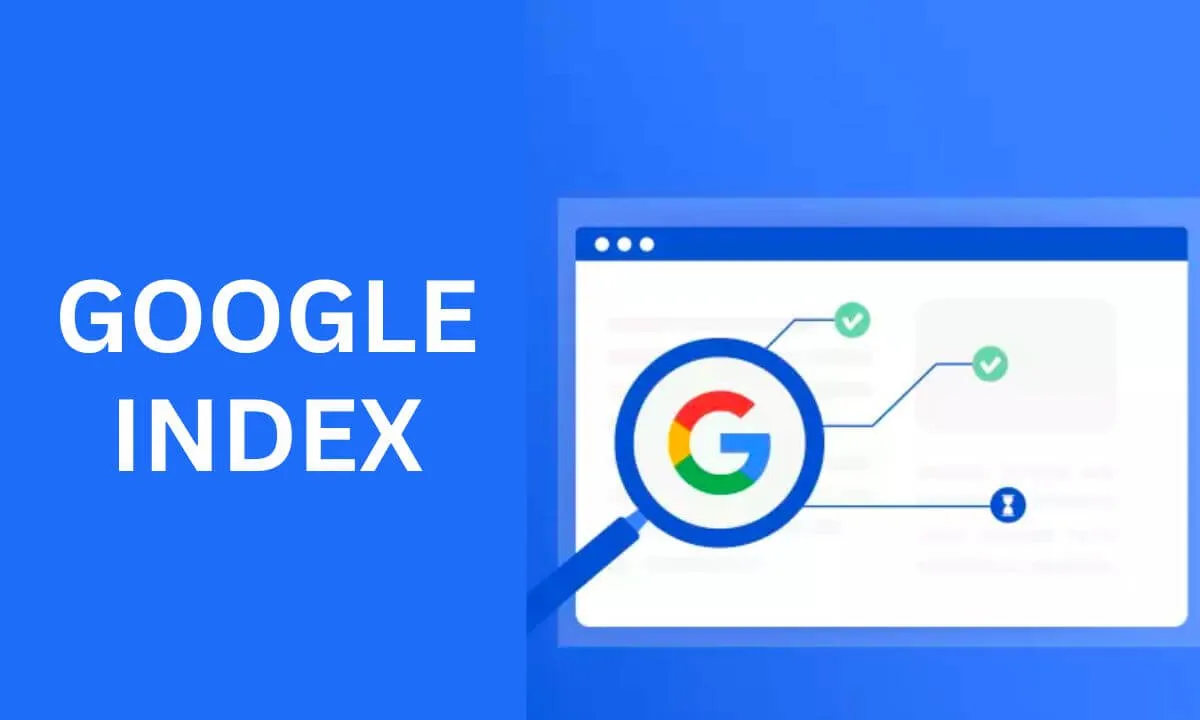 Why Should You Prevent Google from Indexing Some Pages on Your Website?
If you are a new site owner, you may get curious after seeing the title of this blog post. Why would anyone try to discourage Google from indexing their website?
And if you are confused about preventing Google from accessing your page, it is totally understandable.
Basically, the goal of creating a website is to get it to rank on Google, not to prevent Google from accessing it.
But the truth is that there are several circumstances where it is sensible to keep Google from indexing a page.
For instance, it could be that you are still upgrading or designing your web page on a searchable domain name, and you want to keep Google from indexing your maintenance mode page.
Or maybe you have set up a private or subscription-only blog that you want to be out of reach to everyone else.
Lastly, most people set up WordPress websites for managing organizational projects or private network communication and try to prevent their company information or confidential document from being accessed by the rest of the world.
Which Web Pages Do Not Require Indexing?
Apart from the reasons I explained in the preceding section, you can also prevent search engines from indexing certain pages on a live, publicly available website.
Many website owners are unaware of this. However, not every page on your site should be indexed by Google.
Let me show you some of the web pages you have to keep from Google from indexing
Admin & Login Pages
You don't have to let your login pages and admin show up on Google search results.
You can easily keep Google from indexing them by inserting a noindex tag on them.
However, if the login pages are useful to the general public, you can allow them to be indexed.
Thank You Pages
These pages are set up to appreciate people you have added to your mailing list or newsletter or even new customers.
They are regarded as "thin content pages" because they lack authenticity and value to Google.
So, you have to keep Google from indexing them.
Author Archives
Google will regard your author pages as duplicate content, particularly if your website has just a single author.
Alternatively, you can toggle off the author archive to avoid that situation. However, if you wish to have an author archive, you have to add "noindex" to your author archives.
Internal Search Pages
An internal search results page displays the results when your users conduct a search on your website via the search tool.
You have to keep Google from indexing your internal search result pages since they can negatively impact your user experience and your site as a whole.
In compliance with Google's Quality Guidelines, you have to keep Google from crawling these pages via robots.txt since they are not valuable to your visitors who access your website from Google search.
Other pages that do not require indexing are:
Privacy and policy pages
Duplicate pages (e.g., the exact same content published across several websites run by one business)
Landed pages for adverts
Low-value pages (for instance, content with out-of-date information but still has some relevance).
How to Prevent Google From Indexing a Page
There are numerous methods you can use to prevent Google from indexing a page.
The most popularly known is to add the noindex tag.
However, if you cannot do that, there are some other methods to stop pages from getting indexed.
Here are some of them:
Insert a "noindex" metatag

When you insert a "noindex" tag to a web page, it indicates to Google that it shouldn't index it, although it may crawl it.
To put it simply, if you insert a noindex tag to a web page, it will not be displayed in Google search.
Fortunately, it is fairly simple to add metatags to stop a certain page on your site from showing up on Google search results.
Do the following:
Copy and insert the following tag to the <head> section of the HTML of your page: <META NAME="robots" CONTENT="noindex">.
Next, navigate to the start of your header to access the page's source code you wish to de-index and add the tag into a new line in the header.
When you have done that, Google will be prevented from indexing your page, and it won't come up in search results.
Please don't forget you have to perform these steps for every page you wouldn't want to index.
Insert a Meta Robots Tag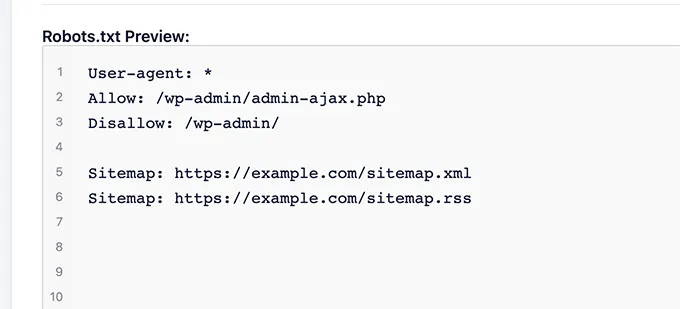 A robots.txt file indicates to Google crawlers which of your web pages they can index on your website.
Google has revealed that you can utilize robots meta tags if you would like to manage which page it should index directly.
This implies that you can limit specific files like pictures from showing up in Google search results.
Creating a robots.txt file is quite a complex process, so ensure you check out Google documentation.
Remove the URL from Google Search Console
This is a fast method of preventing Google from indexing a specific page on your website.
It requires you to use the Remove URL Tool from Google Search Console.
Google has recommended that this step can be used to remove a certain URL from Google Search immediately.
That particular URL has to be an element of the Search Console property you have access to, and don't forget that this method will prevent only the URL from displaying on search results.
Follow the steps below to remove pages from Google search results via the Remove URL tool:
Access Google Search Console.
Navigate to the Website's property.
Click on "Temporary Hide."
Next, input the Page URL you would like to limit from appearing on the search engine.
Click "Clear URL from the cache and remove from search."
This will remove the web page's cached copy from Google's database and prevent the page from showing up on its search results.
Noindex One or More Pages Using a Plugin
Another quick method of preventing Google from indexing single or multiple pages is through a plugin.
It is a helpful method for people without experience in web development and programming as it enables them to deindex a page without complications or technicalities.
While there are numerous plugins that simplify the process of deindexing a page on Google, the most commonly used are Rank Math and Yoast SEO.
I will do a brief overview of how you can deindex your web pages with any of these plugins.
Yoast SEO
If you use Yoast SEO, it doesn't take much to add a noindex to a page. It is an easy process.
Navigate to the Yoast SEO meta box and click the Advanced tab.
On the question "Allow search engines to show this post in search results," select the "No" option.
The box default setting is typically set to "Yes," and it's the way it is from installation.
If you want to deindex posts, all you have to do is click "no" directly for each post or page you want to prevent Google from indexing.
If the post you want to add "noindex" to has already been indexed by Google and shows up in search results, it may take some time for them to stop appearing.
Yoast SEO believes that each post or page you create is set to "no index, follow" because you want Google to keep on crawling the links on these pages.
If this isn't the case, click "No" in the next question box, "Should search engines follow links to this post?".
Rank Math
Similar to Yoast SEO, Rank Math has a quick and simple process of preventing Google from indexing your pages on your website.
The plugin's default setting is to allow Google and other search engines to index your posts. Thus to de-index a certain page or post, all you have to do is click on the "No Index" option.
To do this,
Navigate to "Advanced Mode" and select the "No Index" option that can be found in the Robots Meta section.
Another method is to go to the menu admin bar and select the "noindex" option.
How Can I Keep Google From Indexing My Website FAQs
How can I tell if Google has indexed my website?
Ensuring that Google has properly indexed your site is crucial for your SEO strategy.
Visit google.com.
Navigate to the search box, and input "site:" next to your website URL.
If your website shows up, it means it has been indexed.
If this isn't the case, you can submit your site to Google via Google Search Console.
Read more about how to check if your website is indexed by Google.
Does every web page gets indexed by Google automatically?
There's no certainty that every page that is crawled by Google will be indexed. The page content and its metadata also affect whether it will be indexed.
One of the most common indexing issues is duplicate pages.
Conclusion
While indexing enables your site content to show up on the Google results page, it may not be necessary for some pages.
In this article, I explained how you can prevent Google from indexing your website.
Check out our detailed guide on SEO to learn the right way to optimize your website.