Many users have reported seeing 0 views on TikTok videos after investing time, energy and creativity to put them together. 
It can be very annoying and confusing. You might feel like there is no way this problem can be rectified. 
However, this article explores why TikTok users may encounter 0 views on TikTok and how to fix the problem.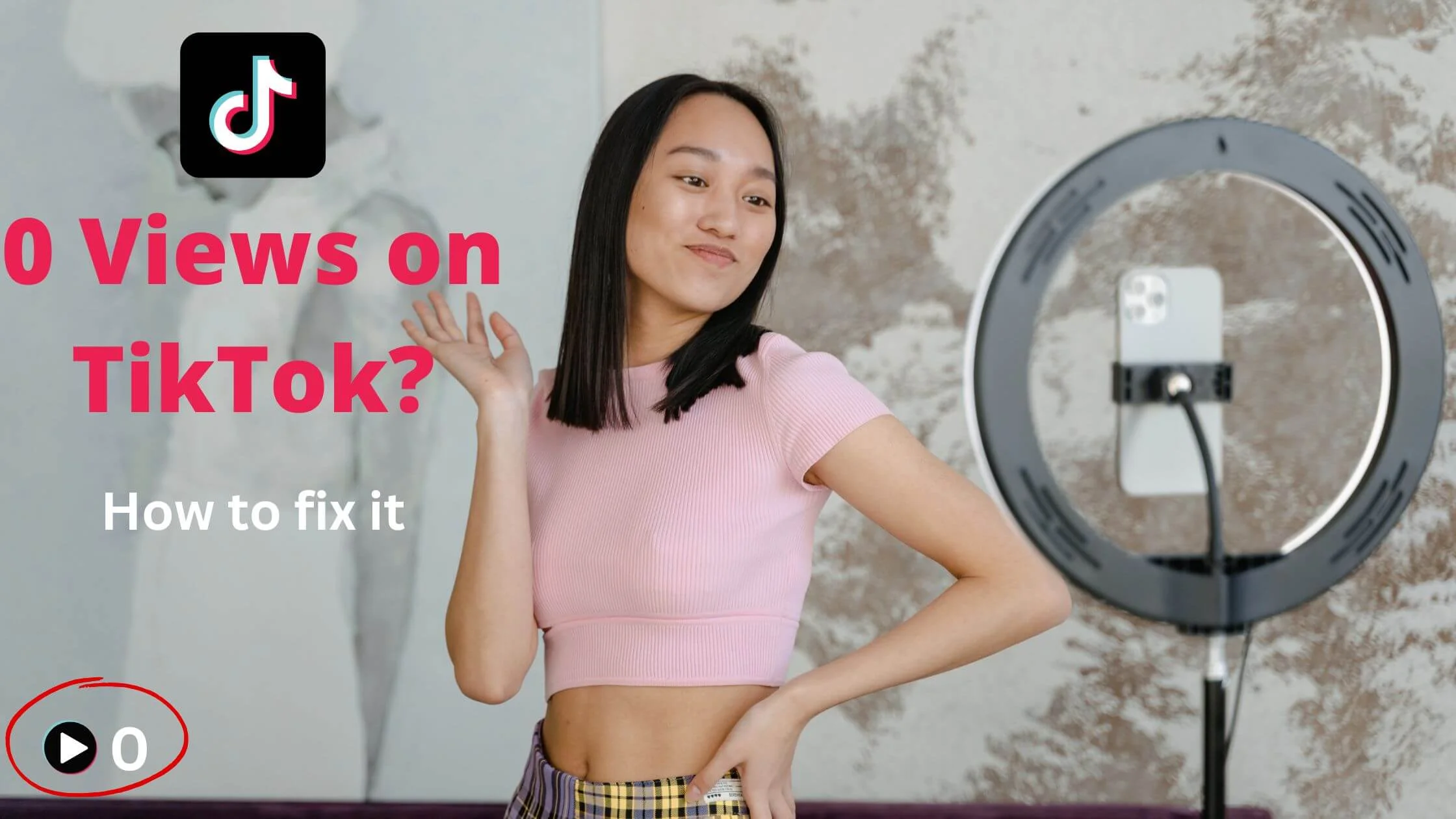 So let's dive right into it.
Reason for 0 Views on TikTok Videos
New TikTok User
If your account on TikTok is new, it might take a bit of time for you to earn views. 
A good way to boost your visibility on TikTok is to post content regularly. This will allow for more engagement. 
To differentiate authentic, real accounts from bots and spam, TikTok may restrict some of the new account activities. 
So for new users on TikTok, it may take some time before you can access your video views on the platform. So ensure you build your profile by doing the following:
Ensure you upload a clear profile image. 

Create a polished, excellently-written bio. 

Make sure you follow users of similar interests. 

And use an attractive or interesting username. 
Copyright Violations
If you are not a new TikTok user and still encounter 0 video views, the most typical and plausible reason for this is that the videos you have uploaded do not belong to you. 
The TikTok algorithm is smart enough to detect copyright violations. 
To organically boost your TikTok video views, you have to ensure that your uploaded videos are original works that you have created and do not belong to another user. 
To verify that your account activity has been restricted due to a copyright violation, check the video and find out if it has any "View count."
If this isn't the case, your account has a copyright violation problem.
Another way to check if your video has a copyright issue is to attempt to share it. Do the following:
Access the video on the TikTok platform. 

Navigate to the lower right area and select the (…) button. 

Tap "Message."
If your video is restricted due to copyright, you will see this message "This video is under review and cannot be shared right now."
A good way to prevent the algorithm from restricting your views is to try live recording using the camera on the TikTok app instead of exporting the video from your device. 
Also, try to improve your video quality and originality. You can use a high-end camera and adequate lighting.
Offensive Content
Harmful and offensive content, including cyberbullying and those that glorify violence, can negatively affect your video views and even cause suspension of your account. 
Thus, you might need to read TikTok community guidelines to avoid disciplinary measures on your account.
If you have uploaded inappropriate videos, ensure you delete them immediately and replace them with less offensive ones,
If your content is for a mature audience, keep up with best practices by changing your privacy settings to allow specific users to access your account. 
Since TikTok is based in China, they are tough on content moderation.
At times, content you ordinarily consider harmless may be flagged as offensive on TikTok. Some examples are cursing and ideological content.
To plan your content, start your research in the trending section to gain inspiration on the types of content considered acceptable. 
To boost your video views, we advise putting up your content on other short-form content platforms like YouTube Shorts or Instagram Reels for awareness purposes or to expand its visibility. 
Check out the TikTok community guidelines here.
The Rule of "Your First 5 Videos"
If the first few videos you upload on TikTok have poor performance, the algorithm will perceive your content as low quality and restrict your views on the sixth video. 
To prevent this from happening, we suggest that you delete several of your first videos and restart with a fresh video. 
This way, the algorithm will identify your video as fresh, and this will improve your content visibility and view count. 
However, you have to invest energy to create interesting and captivating TikTok content. 
Your first few videos should be used as an experiment to figure out what your audience or user base is interested in. 
Completion Rate and Audience Opinion
Completion rate refers to the percentage of the audience that viewed your video to the end. 
Low completion rates imply that your audience does not find your content interesting. 
When this occurs, the TikTok algorithm will restrict your video visibility, causing you to have 0 views.
So ensure your videos revolve around topics and themes that genuinely interest people. 
Create short videos because audiences typically have a low attention span these days and long videos bore them. Attention is a scarce commodity these days. 
To improve your video engagement and view counts, ensure you add hashtags that show up in your audience post. 
Watch and learn from viral and trendy videos so you can stay abreast of the latest strategies on TikTok and improve upon them. 
Multiple Accounts on Your Device
While it is advisable to have an account on your device, some users keep multiple accounts on a single device.
This usually creates problems because the activities of one account can directly have an effect on the other(s).
An example is if one account is shadowbanned or suspended, the restrictions placed on it can also negatively impact the other one. 
Using a Poor-Quality VPN
VPN is the shortened name for "Virtual Private Network."
VPN is a popular tool for online users that do not want their private data to be monitored or recorded while web surfing or accessing different sites. 
It can be used for security purposes, particularly in public Wi-Fi networks, where there is the danger of data breaches, phishing and other cybercrime. 
Through regular VPN use, your sensitive data will be safe from being hijacked by cybercriminals while browsing the web via public hotspots. 
VPNs have other uses, including bypassing government censoring and digital surveillance, accessing websites blocked in specific countries, or getting around restrictions placed on regions while purchasing items from ecommerce stores. 
The truth is that some VPNs are not secure. There are VPNs online that can endanger your privacy and identity.
Thus, you need to choose a VPN service that will suit your needs. 
Ensure your VPN is compatible with TikTok so you can be sure that it won't negatively impact your account. 
5 Best Ways to Fix 0 Views on TikTok
In the preceding section, we looked at possible reasons why your TikTok has 0 views.
We will now offer five important strategies or methods that can assist you in rectifying the 0 TikTok view issue. 
Without further ado, let's explore these:
1. Review Your Privacy Settings
At times, the source of your 0 video views can be your privacy settings.
Therefore, it is advisable to thoroughly review your privacy settings before uploading your TikTok content.
There are two privacy settings to check:
Post privacy settings.
Account privacy settings.
Check posts' privacy settings
After filming your TikTok videos, there's a way to check "Who can view this video" on the dashboard for video upload.
This can be accessed by clicking on the Privacy Settings on the right-side menu on your screen.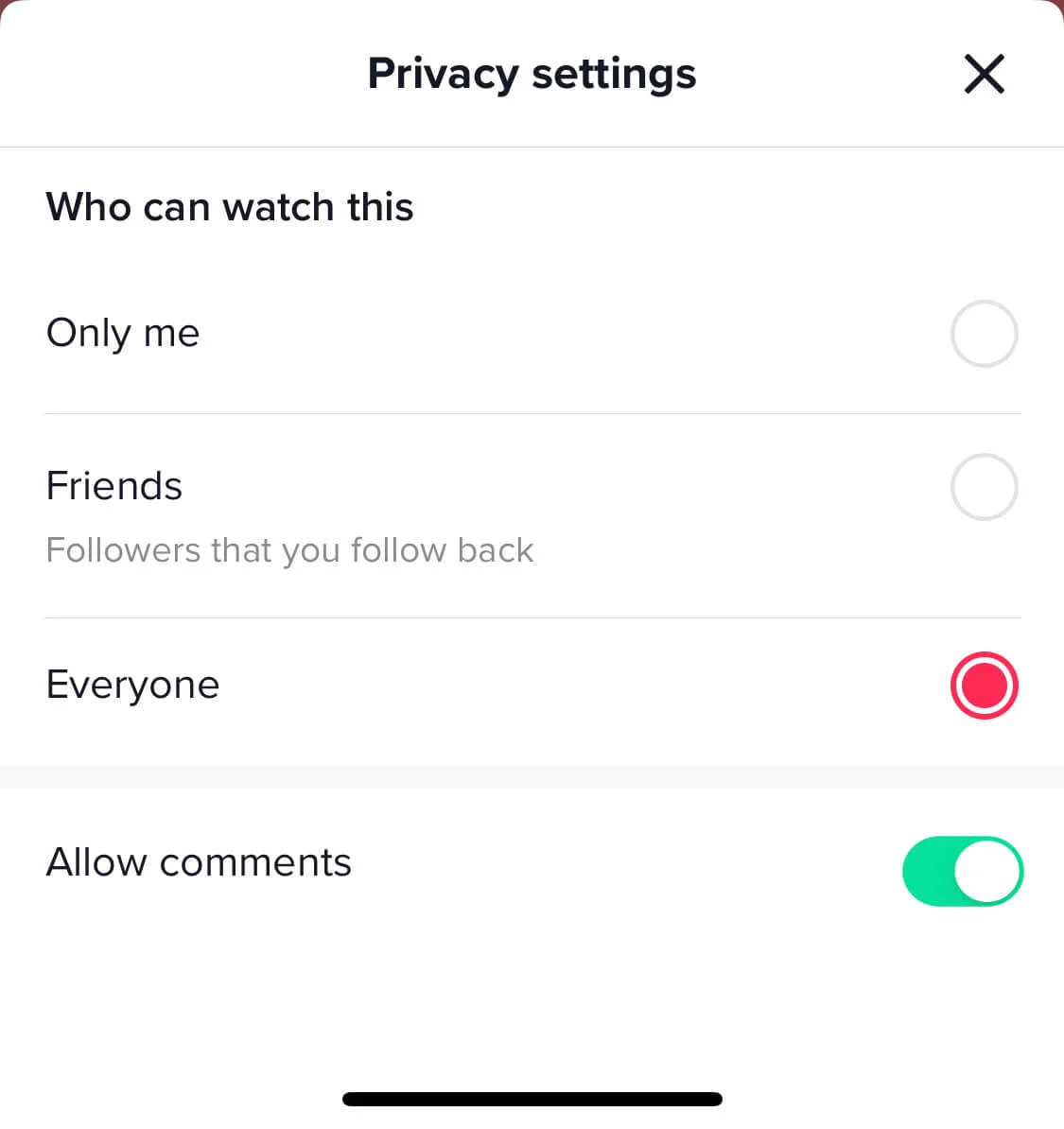 You can change this setting based on your personal choice. But ensure you do not set it to the "Only Me" option, as it will limit your post visibility and views. 
Also, you can change the privacy settings of an already uploaded TikTok video. Make sure it's set to "Everyone"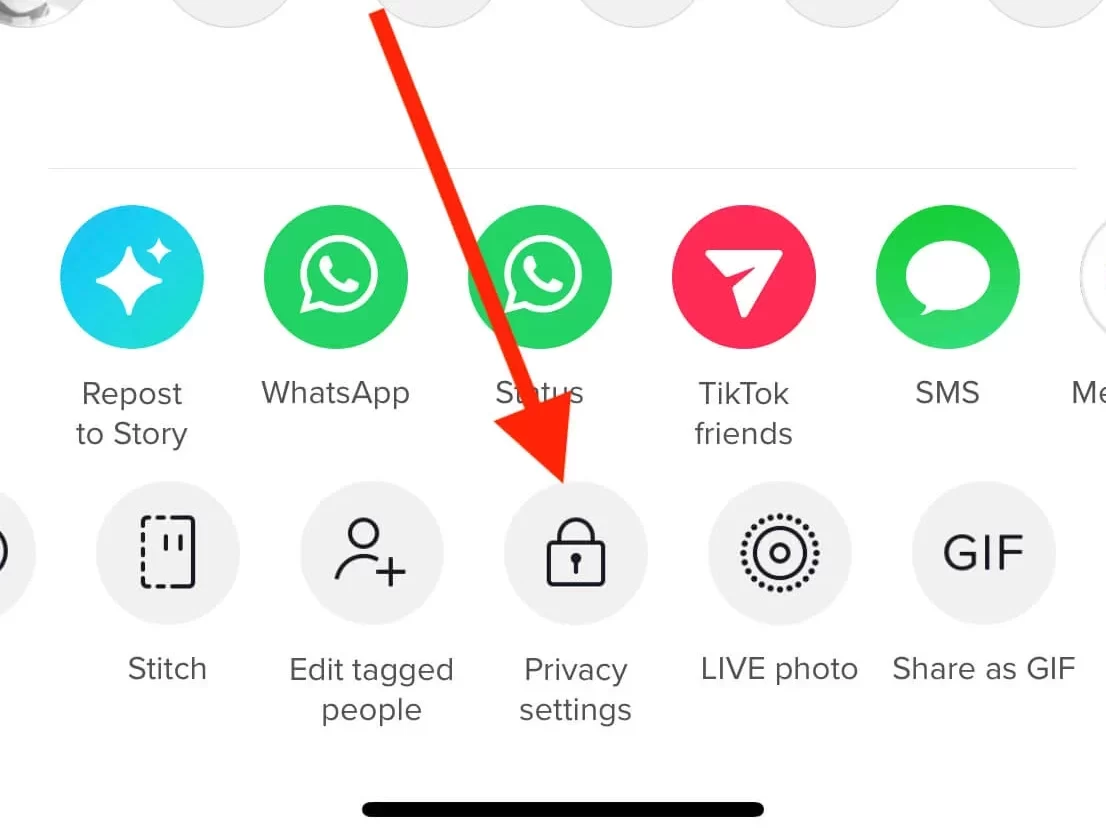 Check Your Account's Privacy Settings
Another effective method to fix the "0 views on TikTok" issue is to review your account's privacy settings. This way, you can confirm that your account is not private. 
To do so follow the step below:
Launch the TikTok app and tap the hamburger button (three horizontal lines) on the upper corner of the screen.

Navigate to the Settings and Privacy section and select "Privacy."
2. Keep an Eye on Watch Time
TikTok analyses your videos using Watch Time.
However, only users with pro accounts can access TikTok analytics.
A unique feature of the TikTok pro account is the analytics; this feature is not available in regular accounts.
But as we have stated earlier, when your audience watches your video to completion, it improves your average watch time and visibility.
Using the Watch Time feature, you can check this data in real time and add value to your content creation strategy. 
3. Create Quality Content
Ensure your videos are of high quality and entertaining to your audience.
This will improve your view count and average watch time. Here are some tips that will help you improve your content quality. 
So be creative and original with your ideas. 
Add Humor. Over 60% of the TikTok audience enjoys "comedic" content. 
Originality. TikTok users prefer unique and original content. It is key to growing your brand.
Follow trends. Ensure you hop on trends. Watch and learn from popular TikTok personalities. 
4. Audience engagement is Key
The TikTok algorithm can track engagement. Thus, try as much as possible to engage with your audience using the comment sections.
This entails giving replies to them whenever they share their opinion about your content. 
5. Contact TikTok Support
If you have tried all the recommendations above and the TikTok 0 views still persist, kindly reach out to TikTok support representative.
They will look into your account and help you resolve all of your issues.
How to Fix 0 Views on TikTok FAQs
Below are the frequently asked questions on how to fix 0 views on TikTok.
Are a thousand views on TikTok great?
TikTok videos that rack up 1000 to 3000 views are from mid-level accounts.
If your video accumulates 10,000 views on an average basis, it implies your account is "upper-tier." You have to pay attention to your video completion rate.
What happens if your TikTok video gets 1000 views?
It is guesstimated that TikTok users can earn roughly two to four cents for a thousand video views.
This is through the TikTok Creator Fund, an initiative where the company invested over 300 million dollars to compensate creators who are active on the platform.
A major criterion for determining who gets the funds is the view count. 
Can I check specific users who have viewed my TikTok?
No, you can't identify specific users who have accessed your TikTok videos or profile. 
Conclusion
For users that have 0 views on TikTok, there is always an explanation for that. 
It could possibly be because your videos may need extra time and visibility before it goes viral. 
In this article, we explored seven reasons for the 0 views on TikTok as well as ways to rectify the issue.
However, if you are still struggling with 0 views on your TikTok content, you will need to get in touch with the TikTok support team for guidance. 
Also Read: