Are you experiencing Error 2433 on TikTok? In this article, we will explain its causes and ways to fix them.
TikTok is one of the most popular social media apps today.
It is known for its short-form video content and virality, letting users express themselves in an entertaining way and go viral in an instant.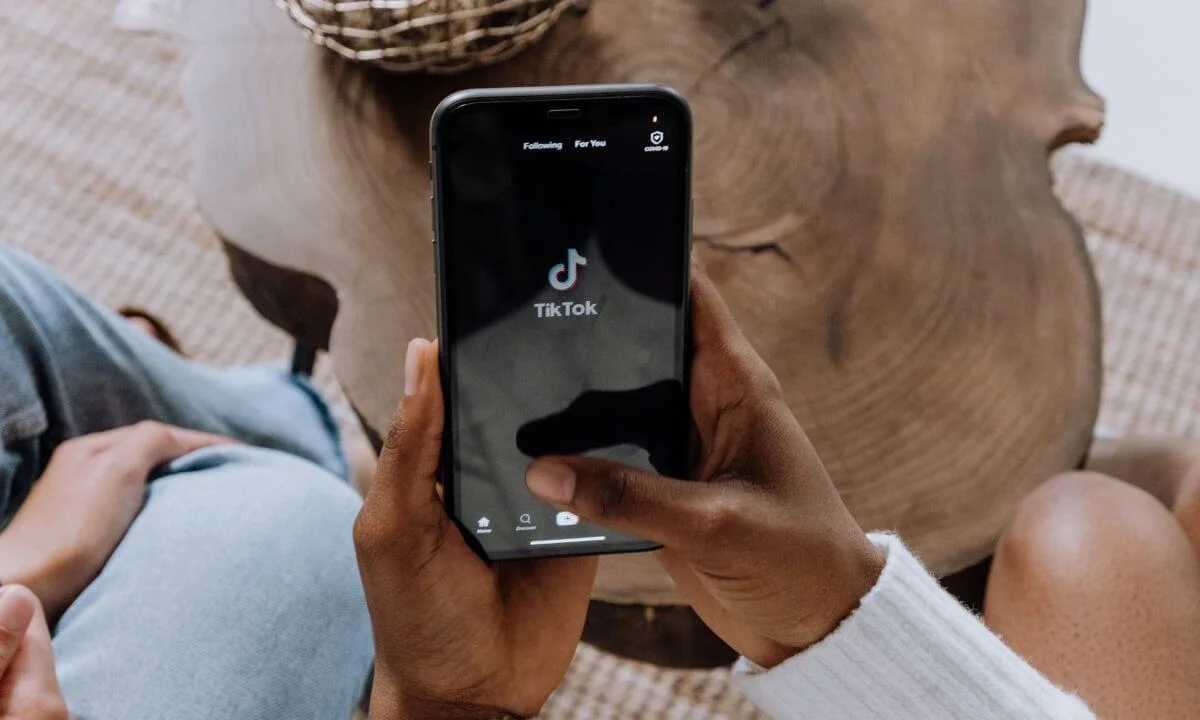 The app now has over a billion installations, and its user base has seen tremendous growth within the past few days. 
However, the app can show signs of instability, allowing users to experience different sorts of errors.
But this is enough to deter users from hopping on the platform. 
The 2433 error code is among the most frequently seen errors on TikTok. The error pops up whenever users try to change their bio.
Instead of the bio being updated, the 2433 error code will pop up, causing it to remain unchanged. 
Having a compelling bio is key to growing your account and increasing your followership, whether as a content creator or influencer. 
This lets your followers glimpse into your personality, background and what they stand to gain.
In fact, you can attach your contact details in your bio to encourage partnerships, collaboration and sponsorship opportunities. 
If you are one of the TikTok users experiencing Error 2433 and can't change your bio, this article is for you.
What is TikTok Error 2433
Error 2433 pops up when users are trying to update or change their account bio on TikTok.
Numerous users have launched complaints online that they saw this during bio updates:
"Server is currently unavailable. Please try again later (Error 2433)."
This error has been prevalent for a few weeks now and has hampered users' efforts to make changes or updates to their bios. It affects both Android and iOS devices.
Causes of TikTok Error 2433
Presently, the reason for the occurrence of TikTok Error 2433 is not known.
It mostly pops up when users try to update their bio, which annoyingly prevents changes from being made.
In the next section, we will be checking out ways of fixing this frustrating problem for both iOS and Android users. 
How to Fix TikTok Error 2433
This section will explore the things you can do if you encounter Error 2433 on TikTok while making changes to your bio.
Without further ado, let's check them out!
Check the Status of TikTok
If you are finding it difficult to update your TikTok bio, it might be a sign that the platform is having a persistent problem.
To check if this is the case, you can access outage trackers like Downdetector to find out TikTok's real-time status. 
If the servers are offline, there's nothing much to do but patiently wait for their engineers to rectify the problem since it can't be resolved from your end. 
However, if you have discovered that their servers work perfectly, then you have to fix the problem from your device. 
Try Logging in and out of Your Account
This is the first course of action you should take once you come across the 2433 error code on TikTok.
This will assist you in refreshing your user data.
The source of this error is a temporary glitch that has emerged in your account, compromising your account data. 
To rectify this, log out of your current session, wait a while, then sign in once more.
Here's how to do it:
To start, launch the TikTok app on your phone. 

Next, navigate to your profile and select Options. 

Finally, scroll below and select Log out.
Now that you have logged out of your account on TikTok, wait four to five minutes and then sign in. Try to make changes to your bio to find out if the problem persists. 
Clear TikTok Cache
All apps utilize temporary data referred to as "cache." This helps the app to perform better.
But caches can clutter up with time or become defective, causing numerous problems in the app.
This might be the case with TikTok. 
If you continue encountering the 2433 error code on TikTok, do this to clear your TikTok cache files:
On TikTok, navigate to your profile and select the Options button. 

After that, go to Caches & Cellular Data and select the Free Up Space tab. 

Next, select the clear button beside the cache option. 
Lastly, try making changes to your bio to see if the error persists. 
Update the TikTok app
Another solution to error 2433 is to update your TikTok app.
This will fix any glitches in the app that have triggered the occurrence of the 2433 error code.
Here's how to update the TikTok app on iPhones:
Navigate to your home screen and access the

App Store

.

After that, head to your profile and find the TikTok app on the page.

Finally, select the Update option next to TikTok to download the newest version.
Here's how to update TikTok for Android devices:
Access the

Google Play Store

.

Next, select Profile, and then navigate to Manage Apps & Device. 

Head to Updates Available and scroll down to the TikTok app.

Lastly, select the Update option beside the app to start the process of downloading the update. 

After this, access the TikTok app, navigate to your profile and try making changes to your bio.
Try Again After Some Time
If you are still experiencing difficulties updating your bio on TikTok at this stage, the source of the problem is TikTok's end.
There's nothing you can do other than wait for some hours before trying to update your bio once more.
Ensure you access TikTok's Help Center and read the other articles there if there are practical fixes you can try.
However, you can get in touch with the TikTok support team to lodge a report of the problem you have encountered. 
Poor Internet Connection
If you encounter errors on TikTok, one of the first things to do is to confirm if your connection is in working condition and devoid of problems.
Confirm if:
Your internet connection is sluggish.

Your internet connection has weak or poor connectivity (check if your PC indicates a yellow triangle sign on the data connection)

Your smartphone is not within reach or scope of a WIFI connection.
You can reset your modem or router. Alternatively, get in touch with your network provider to rectify the issue from their end.
You should also confirm that there is no hardware issue that results in a poor network connection on your device.
Check Your Device's Storage Memory
If your smartphone has inadequate memory space, error codes like 2433 can occur on TikTok. Thus, ensure you have sufficient storage capacity and RAM when you use the TikTok app.
Force Save
Some users have claimed that force saving after updating their TikTok bio can eliminate the 2433 error.
Whether you are using an Android or iPhone, you can force save by making multiple requests in quick succession.
While it might not be effective during the first attempt, users have claimed that it solves the problem with time.
Since the save option isn't present on the Android version of the app, the technique may not be very effective.
Alternatively, you can refresh numerous times before you can successfully update your account bio.
How to Fix Common Errors on TikTok
If you encounter any issues with the TikTok app, there are numerous solutions you can try.
Ensure you have the newest version of the TikTok app before following the tips below:
Reset the App and Your Smartphone
We advise that you reset your phone and app as the first course of action when fixing an error. 
Check Your Internet Access
One of the causes of errors and glitches on TikTok is poor internet connection or WIFI signal.
To confirm if the problem is linked to your internet status, try changing from WiFi to mobile data. 
Clear Your App Cache
If the source of the problem is not your internet connection, start clearing your app cache files.
Do the following to delete your cache:

Select Profile in the lower right

Select the hamburger icon in the upper right

Select Settings and Privacy

Select Clear Cache
If the error is still present despite these fixes, get in touch with TikTok customer support.
Error 2433 TikTok FAQ
Is TikTok online right now?
Yes, TikTok is online and accessible.
Why isn't TikTok working on my device?
One of the most common reasons for TikTok being unable to work effectively on your device is corrupted app data. This is why we recommend that you clear the TikTok cache file from the storage file. 
Why does my TikTok app keep crashing?
TikTok, like other apps, is not flawless, and users can encounter errors sometimes.
If TikTok keeps crashing on your Android device, it can happen due to system glitches, inadequate storage capacity, numerous background apps, software defects and many more.
Conclusion
In this article, we explored ways in which you can fix Error 2433 in TikTok.
This will help you make changes to your profile bio. However, if the error persists, you can get in touch with the TikTok support team via the app and lodge a complaint there. 
Also Read: