With several residences, companies, schools and churches outsourcing their cleaning services these days, starting a cleaning service business in Nigeria is a legit way to build a lucrative business.
Daily, Nigerians find themselves in a spot where they have no choice but to improvise new strategies to make more money.
Living in a country where it is every man for himself, the need to acquire more wealth is necessary.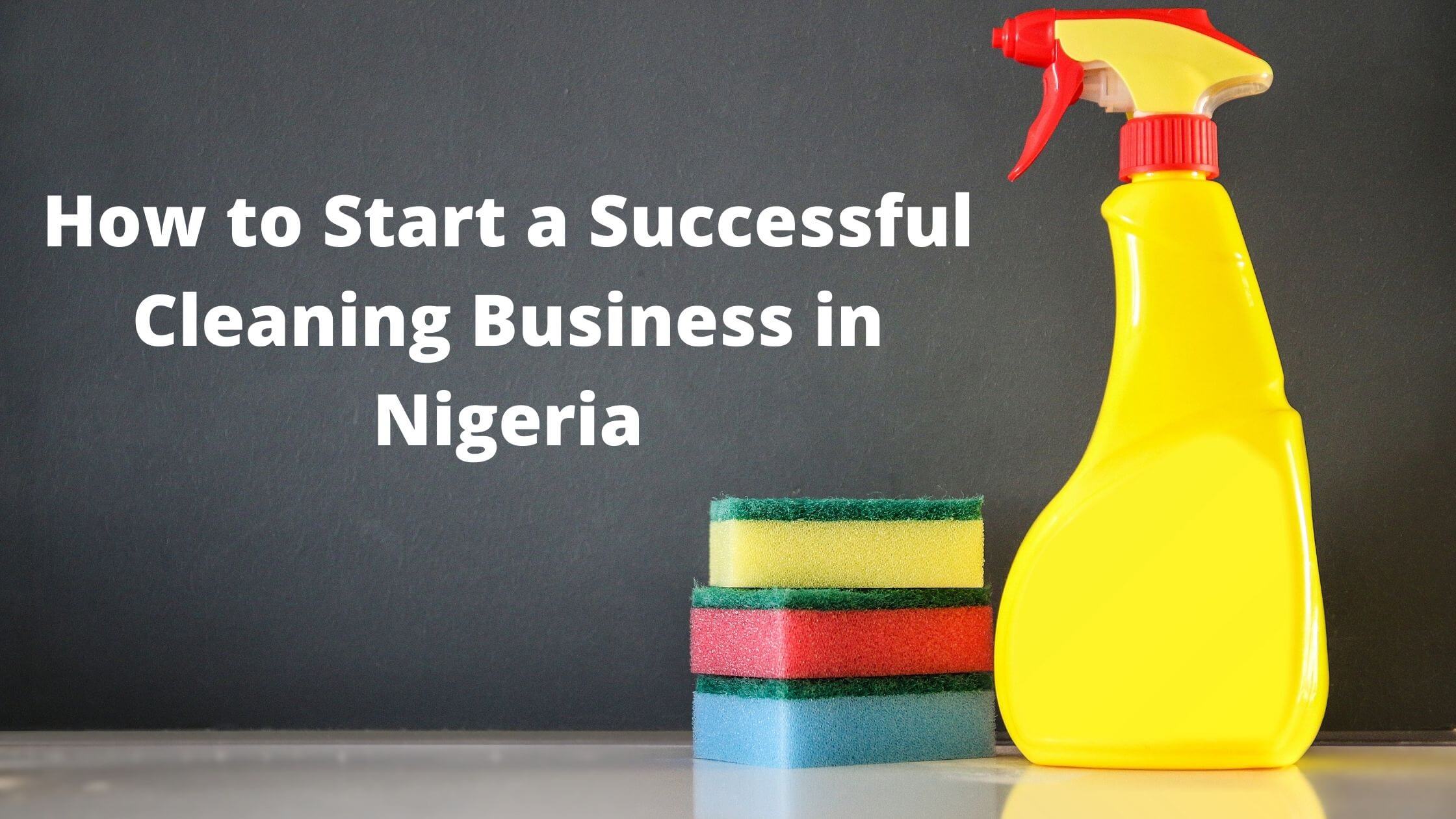 A lot of Nigerians have turned into visionaries recently. Creating for themselves businesses and implementing self-made ideas to maximize profit. However, the system does not profit everyone. If it did, the rate of corruption and crime should have drastically reduced.
However, one of the major reasons many of these visionaries and entrepreneurs fail is that they start without knowing so much about what they are venturing into. For example, a very profitable business idea is "the cleaning service business".
But a lot of Nigerians are venturing into this business without knowing the fundamentals of maximizing profit. If you are looking for a business to start with little capital, try the cleaning business. If you do not know what it is, or how to go about it, read this article and learn how to start a cleaning business in Nigeria.
See Also: Top 30 Lucrative Business Ideas in Nigeria to Start
What Type of a Business is a Cleaning Service?
Previously, we deliberated on the various forms of business. However, note that a cleaning service is usually first a sole proprietorship type of business.
This is because it can be run by one person. However, it is not limited to the sole proprietorship style of business choice. If the demand for service is on the increase, of course, an organization starts to form. 
A business idea such as cleaning services is highly profitable in Nigeria and even outside Nigeria.
This cleaning service business plan does not always require a vast amount of knowledge or experience. However, a compulsory skill to harness would be a managerial skill.
This is because you would be in charge of your business, and if you are unable to manage your business properly, you can be sure to lose clients regularly.
Every sole proprietorship kind of business that walks the road to success, collaborates with passion and discipline.
Without these two elements, no matter how lucrative the cleaning business is in Nigeria by default, you will fail.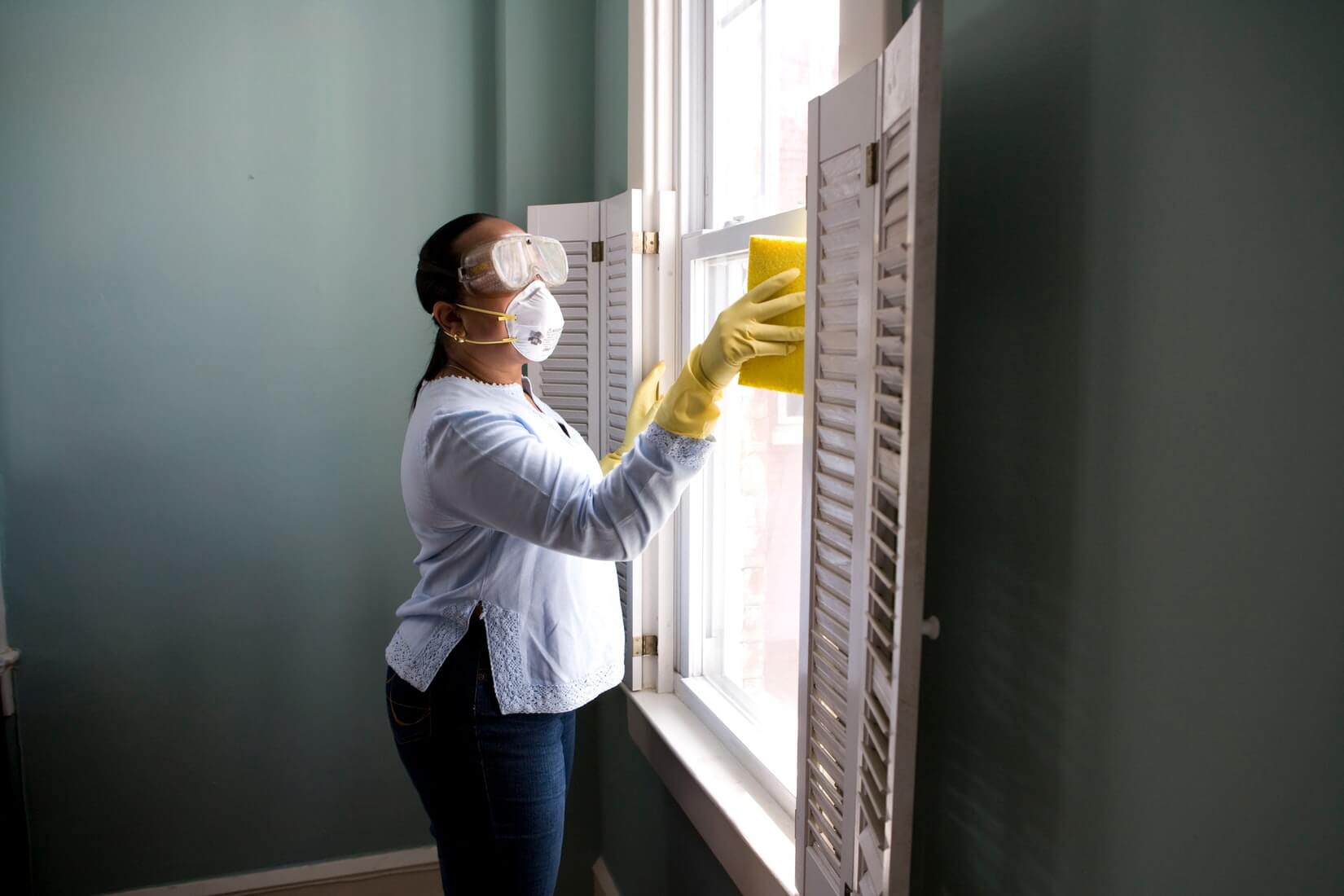 Categories of the Cleaning Business in Nigeria
There are several kinds of cleaning services you can offer in general, however, the following two are the most important categories to note if you are interested in learning how to start a cleaning business in Nigeria.
1. Residential Cleaning Services
It is very important to note that offering residential cleaning services is a category of the cleaning business that would involve a great input of passion and discipline.
This is because it involves gaining access to the houses of several persons. The average Nigerian does not trust his neighbour.
How should he trust your service to not stow away with his valuables?
Discipline: Your approach to everything from the start is very important. Have and maintain a track record of discipline, try your best to get worthy referees to sign on your cleaning service proposal template. 
Passion: Without a doubt, there is no telling what to expect when you have the contract to clean up residences. It takes a great deal of passion to continue as it is highly profitable. Or, just love money.
See Also: How to Start a Profitable POS Business in Nigeria and Win
2. Commercial Cleaning Services
This is a more professional category of the cleaning business in Nigeria, as it would involve the cleaning of organizations, offices, corporations, buildings, stadiums, etc.
However, most organizations' work would strictly be done on weekends to avoid the interruption of the day-to-day work process.
Commercial cleaning services require a great deal of professionalism. It would be necessary to know how to create a cleaning service proposal in Nigeria, to excel in this category. 
How to Create a Cleaning Service Proposal?
There is a lot of competition in the cleaning business in Nigeria, which is because Nigerians have found enough reasons to utilize any extra income source. 
However, the rate at which one is contracted can depend solely on the rightness of the submitted cleaning service proposal. 
A cleaning proposal however designed should be rich in content relating to:
1. Why you clean: Firstly, explain briefly why you do what you do. This would be very key to attest that you put in passion when you work. 
2. The visible proof as to how you stand out: You have competitors who have probably submitted proposals too. Yours should detail your uniqueness and the elements that make you stand out
3. Submit Reviews: This doesn't mean you have to be specific, but try to detail the reference you have gotten as a result of well-organized and professional cleaning services. However, if you have not been referred ever, share some notes that relate to clients' congratulatory remarks.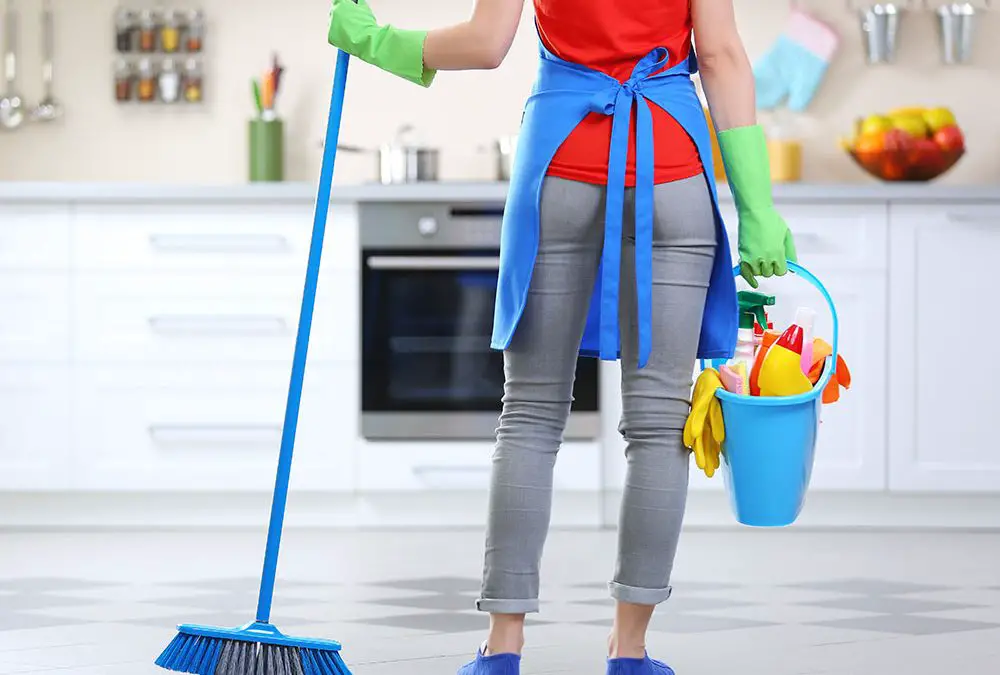 Things Needed to Start a Cleaning Business in Nigeria
In this line of work, professionalism demands that you have materials that will be key to your business's efficiency even before you start.
Some of the equipment you would require are not expensive, and that is another major reason why the cleaning service business is not difficult to start in Nigeria.
Whether you decide to indulge in home or office cleaning, the following equipment is necessary to have.
All-purpose disinfectants:

A lot of disinfectants are made specifically for some purpose. However, getting an all-purpose disinfectant would be very helpful as it would cover a lot of the cleaning. Try not to get hazardous disinfectants that can be detrimental to human health.

Commercial-grade sprays bottles

A measuring tool: Very professional to have around. You might have to measure spaces you'd have to clean and charge accordingly.
Microfiber mops: Get good mops
Toilet blue cleaners: All-purpose disinfectants work just well, however toilet blue cleaners leave that blue-coloured signature.
Vacuum: Try to get a backpack vacuum instead of the regular, one for the sake of simplicity and efficiency
Flat mops.
Toilet brush: Oftentimes, your clients would have this, but what would you do if they don't? Get yours now.
Dusters: For the walls, etc. Try to get extendable dusters, so you have to always stretch.
Dustpans: It is advisable to get the kind that won't always have you bending down.
Microfiber cloths: Just in case you need to ragout some stuff.

Trash cans or rolling carts

Gloves, etc.
See Also: How to Start a Lucrative Online Business in Nigeria
How Much Should a Cleaning Service Business Charge in Nigeria?
A cleaning business as earlier stated is extremely profitable. How much do cleaning companies charge in Nigeria?
It ranges from N24,000 – N35,000 for a three-bedroom flat according to popular statistics.
However, when it comes to commercial cleaning, they charge way more than the regular amount. Running a cleaning business is a great way to make money in Nigeria today.
How to Write a Cleaning Service Business Plan?
In order to write a good-looking cleaning service business plan, for a loan or fund application, you must note the following:
1. Make your Summary Executive
Create a strong and good first impression by presenting a clear and concise mission and vision statement as your summary.
Your summary does not necessarily have to be at the end of the business plan.
Include it at the beginning as it helps to tell whoever is reading the benefits of investing in or hiring your cleaning service business.

2. Your Company Description
Include a detailed company description, number of staff, prices, address, and every other information that puts you ahead of your competitors.
Every other information that is included in a cleaning service business plan should be concise, and direct. If you can, add images and charts to prove competency and reliability.
See Also: Our Top 25 Most Powerful Content Marketing Tips Ever!
How to Start a Cleaning Business in Nigeria
Going into the cleaning business without passion for it is a highway to failure. Identify your reason before indulging in it.
Set up a good mental foundation for whatever you will have to face subsequently. However, if you plan to start a cleaning service business in Nigeria and don't have the know-how, this is for you.
Decide Your Core Niche
The cleaning business is not just restricted to home or office cleaning. There are other forms of cleaning businesses, like car wash, etc.
To start you must first decide your exact niche. You must decide on which one is more interesting to you as an individual beginning a business.
See Also: The 15 Best Online Marketing Strategies to Increase Sales Revenue
Study Your Market/Competition
It is extremely necessary to know the business before involving yourself in it, and that is why you have this reading here to complete.
There is a lot of competition when it comes to the cleaning business. Know your competitors, and study them. This is necessary.
Get Equipment
Having the best equipment will make your job easier and portray you as an expert in the cleaning industry. You can do research before acquiring your cleaning equipment.
Franchise If You Cannot Start a Brand
Franchising would prove very helpful if you are after profit. Nigerians find it difficult to trust new and upcoming brands. If you can franchise you can still make a profit and grow until you are big enough to separate and build your brand with your clients.
Get Registered
In order to run a legit cleaning business in Nigeria, you must get registered with CAC. This is one of the ways to inspire trust in the minds of your potential customers.
Get Protection/Insurance
Get protection from the law and get insured as well, if you can afford it. It is very important to have for both the business and your staff.

Promote Your Business
You can choose any form of advertisement that you can handle effectively and promote. From social media advertisement to pay-per-click marketing. This is the fastest way to acquire customers for your cleaning business in Nigeria
See Also: Top 30 Social Media Marketing Strategies For Small Businesses
Conclusion
The cleaning business is very profitable. However, in Nigeria, you are prone to encountering certain challenges. Getting clients is not always easy, dishonest employers are out there as well.
You just have to make sure you know what you are doing and that you are covered by the law.