Squarespace is a widely used and outstanding website builder. Although it is very appealing for business and personal use, most people may not like it.
There has been a spike in the number of search inquiries on Google about deleting a Squarespace website.
This might be because they have seen a superior alternative, or maybe they need more functionality or customization in their website design.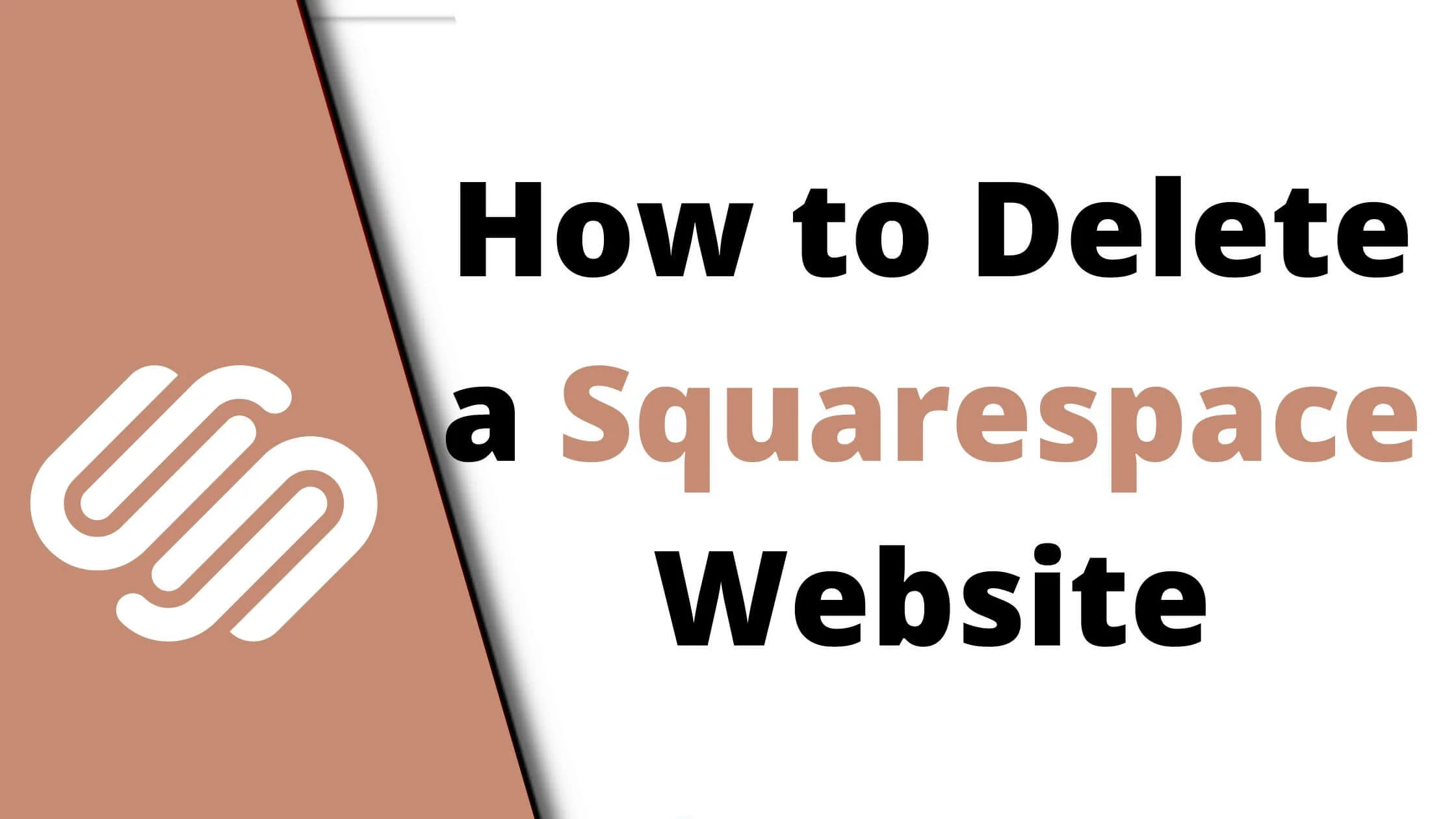 However, it is very easy to delete a Squarespace website, and you can even get a refund if you take immediate action.
See Also: How To Start Shopify Dropshipping With No Money
How to Delete Squarespace Website
Below are the ways to easily delete the Squarespace website:
Method 1: Cancel Squarespace Subscription
This is the easiest way to delete your Squarespace website. This method will effectively deactivate your account and remove your Squarespace website.
For commerce plan users, it will shut down your store. Note that after the cancellation of your Squarespace website, all your content and data will be deleted after 30 days. 
Here's how to cancel your Squarespace subscription: 
Ensure you are properly signed in to your Squarespace account.

Navigate to the Home Menu and click Settings.
Click on "Site Subscriptions," located under Subscriptions. It can either be Commerce or a website based on your choice of subscription plan.
Click on "Cancel Subscription." Again, this depends on your subscription (website or store).
Choose the reason for cancelling the subscription from the list of options on the drop-down menu. When you are done, click "Next."  You can also freely share your experience with Squarespace in the remaining part of the form. However, this is optional. So, click "Next" if you want to skip this section.
You can still access other subscriptions via the "Other Subscriptions Panel." Click Continue after confirming your Squarespace confirmation. Please note that if you change your mind, you can still cancel them subsequently.
Click "Cancel subscription." This will work for both commerce stores and websites.
Squarespace Cancel Subscription Notices
What happens when you initiate the cancellation of your Squarespace subscription?
Please note that you can freely export your site data to a new website before finally cancelling your Squarespace subscription. 
You can find the import/export button in the Advanced settings section. All you need to do is copy/paste the data into a doc file if you can't effectively manage .xml files. 
After that, you should be able to locate the notification at the lower end of your site editor indicating that you have an expired subscription.
If that isn't the case, don't be bothered; this is a way of implying that your website is now offline. 
The cancellation of your Squarespace subscription will be immediate, and you will be notified via email. If you can't find any notifications even in your spam filter, get in touch with 
Squarespace's customer support center. 
See Also: Best 15 Free SEO Tools to Boost Your Website Ranking
Method 2: Deactivate the Auto-Renewal Option
For simplicity of use or ease, there is an auto-renew option that enables you to instantly renew every month or year.
By deactivating the auto-renewal option, your subscription will automatically be cancelled at the expiration of your billing cycle. 
Here's how to deactivate Squarespace's auto-renewal option, 
Navigate to the Home Menu. Click Settings.

Click Billing.
Access the Subscriptions panel. You can either select website or store. (based on your subscription plan).
Toggle off the Renew option.
At the end of your billing period, Squarespace will automatically initiate the process of website deletion. If you like, you can export your site data so you can use it on your new website.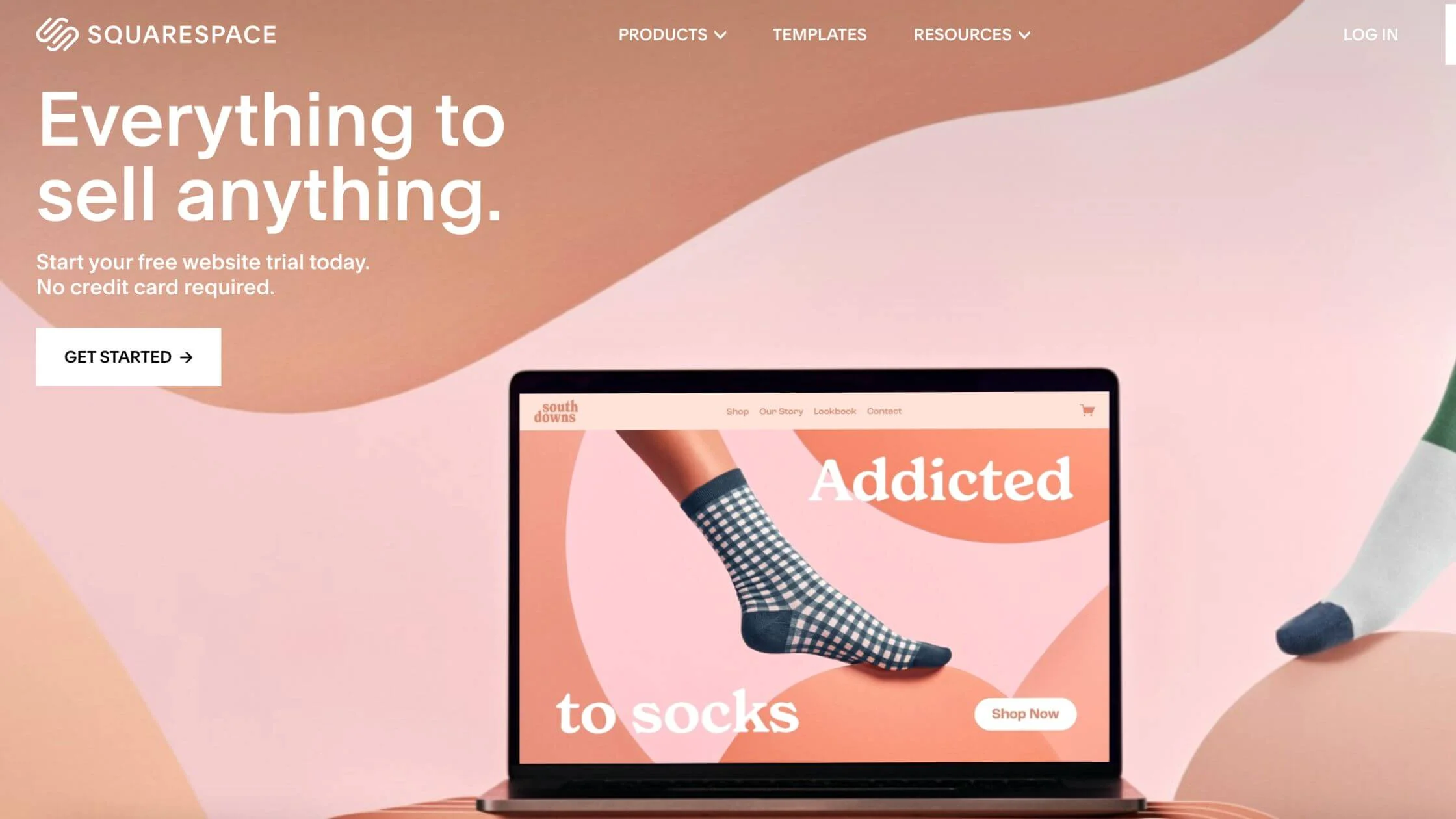 Squarespace Refund Policy Notification
It would be best if you were mindful of issues following the deactivation or deletion of your Squarespace account.
This is the refund policy. Once you make subscription payments on Squarespace, you are entitled to possible refunds through the terms below:
If you cancel your yearly subscription less than 14 days ( 2 weeks) after you make your first payment, you may be eligible for a refund.
The processing of the refund might take 3 to 10 working days.  You won't be entitled to a refund after 14 days of yearly subscription payment. 
Monthly subscription users are not entitled to refunds on Squarespace. 
Possible Challenges After Canceling Your Squarespace Subscription
If you have made payments for Squarespace add-on services (e.g., email campaigns, scheduling or domain purchases), note that deleting your website or deactivating your subscription plan will not in any way affect these services.
So, you have to ensure that you cancel them one after the other via the Billing and Account section. You can locate this on your profile. 
With the knowledge of deleting your Squarespace account, you can start the process of cancelling your site subscription. Note that your website will be irretrievably deleted after 30 days if no changes are made. 
After cancelling your Squarespace subscription, you can successfully sign in to your account and perform the following actions:
Export your website's data (if you can access it) 

Access or change your card information and view invoices 

Configure domain subscriptions and services

Update the subscription of your Google Workspace.

Select the editors who can access your account. 

For commerce site users, you can access panels that have details about your sales activities, including customers, transactions and customers.

For email campaign users, you can access your profile overview, create and send campaigns and update your subscription. (if available).

If you still have an active subscription, you can still access the details regarding membership transactions and bios. This can be located in the membership section. 

Access your entire subscription list, donors, clients and members. 

If you have an active subscription, you can access your schedule and update your appointments. 
See Also: How To Start an Amazon FBA Business As a Side Income
Most Popular Alternatives to Squarespace 
If you have chosen to delete your Squarespace website, you have to find a better alternative for your business.
In this section, we will explore some of the most popular Squarespace alternatives. Our choices are largely centered around their awesome features and how they can support your business growth.
Now that you have finally deleted your Squarespace website, the next step is to select which site builder will be your next content management system. 
Here are some of the most popular Squarespace alternatives:
Shopify
Shopify is the world's most popular eCommerce platform. It enables eCommerce brands, business owners and startups to sell and market their products and services online efficiently.
Through Shopify solutions, you can create professionally designed websites with aesthetically-pleasing themes, product display columns, robust security architecture, quick loading time and mobile-friendly templates.
With Shopify, you can set up and customize an online store and sell anywhere on the internet. Most Shopify stores can be found on social media, web portals and physical retail outlets (via Shopify POS).
To streamline eCommerce operations, Shopify processes payments, delivery and inventories.
BigCommerce
BigCommerce is another efficient and highly-rated eCommerce site builder that boasts excellent scalability.
Businesses prefer BigCommerce because of its wide array of sales tools, which is superior to any other site builder.
It also offers sophisticated SEO functionality and multi-channel integration. 
A striking feature of BigCommerce is its shipping management tool, which helps streamline the process of product delivery. It can also be integrated with ShipperHQ, a powerful shipping strategy tool.
This ensures you utilize precise quotations and tailor your shipping prices. 
BigCommerce is great for anyone who's just starting an eCommerce business but with hopes to expand in the future. It is a very scalable platform. 
WordPress 
For business owners looking for theme personalization and bigger online store management, WordPress is the right platform.
Although it is self-hosted and can be challenging for newbies, it lets you enjoy a wide catalogue of plugins, extensions and widgets that improve the functionality of your site.
There is no limit to what you can create with WordPress. 
WordPress has a superb content management tool. Because of this, it is widely used by bloggers and content creators.
However, if you are deterred by complex undertakings like security, privacy, cybersecurity and upgrades, WordPress may not be your best bet. 
Wix
If you are looking for a store with extra functionalities, then try Wix. 
Wix is a fantastic site builder that has all that is required to set up an engaging website for your business.
It has over a hundred million users and currently supports more than four hundred thousand online stores.
The platform is excellent for newbies and non-programmers because of its simplicity, drag-and-drop tool and rich features. 
Wix has better designs and tools compared to Squarespace. It boasts over 670 templates, which span different categories with plenty of industry-tailored features.
There's also an app market with more than 200 applications.
Wix is more flexible as users enjoy better control options over every component of their sites. This means they can tailor their site to their satisfaction. 
When comparing Wix and Squarespace, we honestly conclude that Wix is ideal for anyone who wishes to sell products online due to its key focus: eCommerce.
Lastly, Wix offers a positive experience for business owners who want to create a site without stress or hassle.
See Also: The 11 Best WordPress Hosting to Consider
Delete a Squarespace Website FAQs
Am I entitled to a refund once I cancel my Squarespace account?
It depends. If you make an annual subscription payment and cancel it within fourteen days of when you first paid, you will be issued a refund.
Full refunds are usually processed around 3 to 10 days. Users with monthly subscription plans or auto-renewals are not eligible for refunds. 
Is the cancellation of the Squarespace subscription the same as the deletion of the Squarespace website?
That is untrue. Cancelling your Squarespace subscription will stop your site from going live. After 30 days, your site will be totally deleted if no changes are made. 
Can my Squarespace site still be reactivated?
Yes. You can always reactive your cancelled Squarespace site by doing the following:
Ensure you are properly signed in.

Input your credit card information.
Select your billing plan. Then reactivate.
Conclusion
In this article, we explored how to delete your Squarespace website. Even though you have decided to terminate your Squarespace subscription, it shouldn't in any way affect your eCommerce journey.
There are many other superior alternatives you can try. 
Also Read: