Facebook is one of the most popular social media platforms, with over 2.8 billion monthly active users.
And with the introduction of stories, it has become more engaging for people. Facebook Stories are the first platform that allows people to share and view stories on the timeline.
They can be as short as a few seconds or as long as several minutes.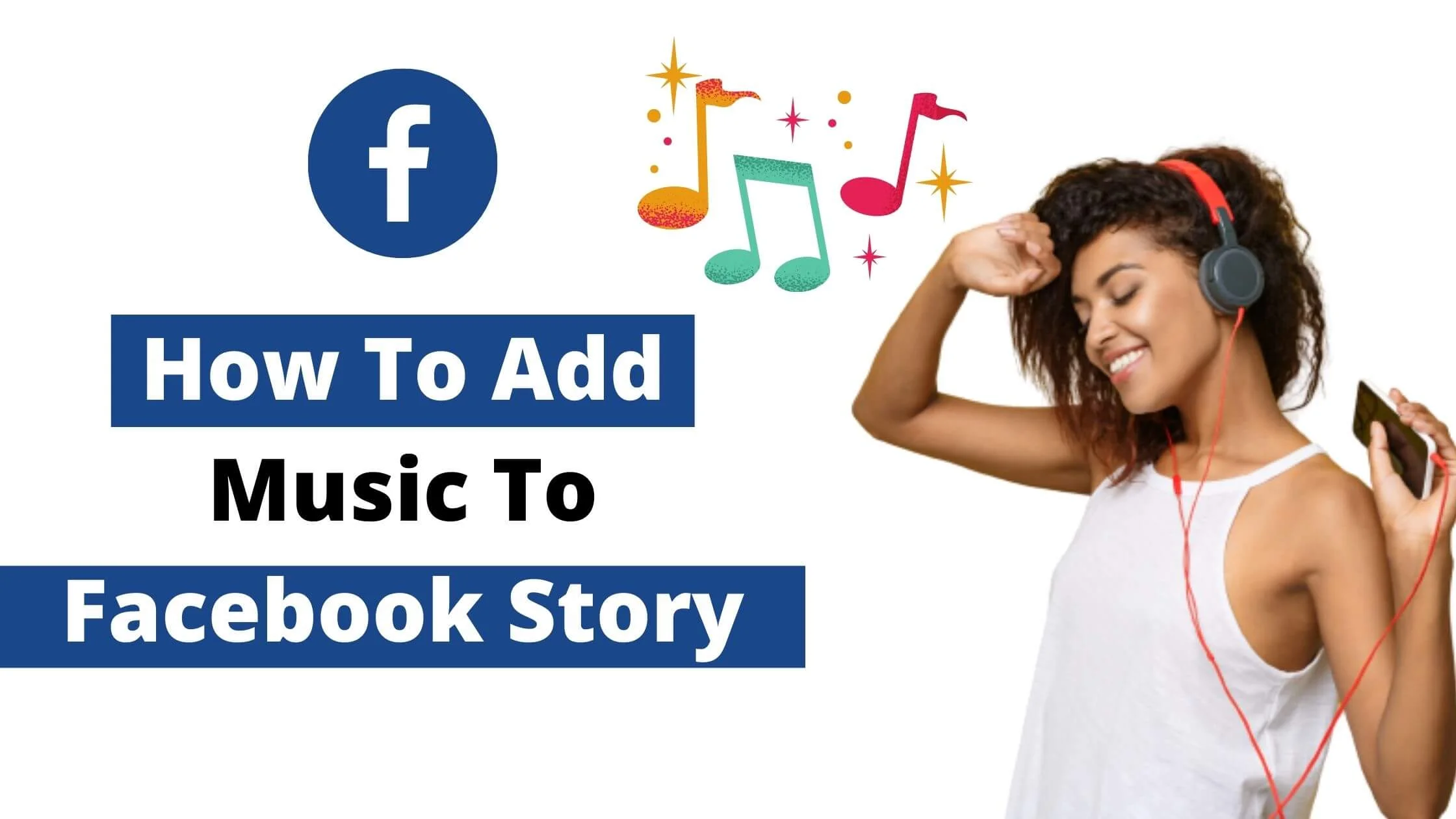 With the new stories feature, Facebook wants to make sure that people have an amazing experience on the platform.
You can easily view your stories on the Facebook timeline, and you can also view them through the Facebook mobile app. People can like and comment on your stories, and you can even add a music background.
However, there have been some reports that most people are finding it difficult to add music to their Facebook story as well as how to add multiple pictures to Facebook story with music.
If you are one of the people who have been facing this issue, then you are in the right place.
I will show you how to add music to Facebook story seamlessly.
See Also: How to Fix Facebook Music Story Not Showing or Working
Is it possible to Add Music to Your Facebook Story? 
Yes. You can add music to your stories with one simple click. If you do not have any music, you can use browse through Facebook music collections.
Stories are the most engaging content on Facebook. They are great for engagement and getting people to share.
It can also be a great way to add a bit of interest to a story and make the reader feel more connected to the characters and events.
How to Create a Facebook Music Story
It is important to mention that you can only post stories on Facebook using the Facebook App for your phone or computer, not your computer.
You can still view the Facebook stories on your computer. Creating a Music Story is the best way to share your love of music with your friends.
They will be able to see the cover art, lyrics, and a portion of the song.
The steps that you need to take are listed here:
Open your Facebook application on your smartphone and click on the "+Add to Story" option.
At the upper section of your screen, click on "Music".
You will see a list of songs to choose from and also an option to search for other songs. Once you pick a song, Facebook by default will automatically generate a post with that selected song.
You may also choose to customize the background color and add effects that you like.
Next, select the "Lyrics" option. Then adjust the bar to pick the part of the song that you want to feature and the length.
Go ahead to click on "Done".
That's not all, you will be taken to a menu where you have the option to further customize your story.
Lastly, select the "Share to Story" button
At this stage, your Facebook friends will be able to click on your story to listen to the music that you're playing.
See Also: How to Hide Facebook Stories From Specific People
How to Add Music to Facebook Photo or Video Story
If you want to make your Facebook story more fun, you can add music to an image or video.
This can be used to highlight a certain mood or just to add value to your content.
Here is how to do that:
Launch your Facebook app and tap on +Add to Story".
Navigate to your camera roll to select a photo or video that you want to upload or take one right away.
Choose the "Smiley face" sticker.
You will see a sticker panel displayed, go ahead to choose the "Music" sticker.
An option to browse through music and search specific songs will appear.
You will also see the option to select the specific lyric section of the song and also if you desire to include the cover art or other stickers.
Once everything has been added, click on "Share to Story"
Congratulations, your story now has music added.
It is important to note that, if you only want to make a text story, you won't be able to add music to it. This option is not supported by Facebook.
Does Everyone See my Facebook Stories?
You can change who can view your stories on Facebook, like with any other type of post.
If you prefer to share your music stories with fewer people and have a lot of Facebook friends, here is how you can change these settings:
When adding a video or a photo to your Facebook story, review the "Your Story" option in the right bottom section of your screen.
The settings are set to "Public" by default – meaning that all of your Facebook friends and followers will have access to it.
Next, select either "Friends and connections", "Friends" or "Custom"
With the "Custom" feature, you can decide who you want to see your Facebook story by creating a list of those friends.
Match Your Facebook Story with the Perfect Tune
Facebook has many of the songs you want to add to your stories, even though it might not have all of them.
If you don't want to share personal photos or videos for the moment, you can always put the music front and center and let your chosen audience enjoy it.
Perhaps you love the music feature so much that it accompanies a picture of you and your best friend, then you can make the most of this option.
Conclusion
Facebook is a great social networking platform and people can easily share their stories and express themselves with the help of this amazing tool.
There are a lot of people who use this platform to create their own stories and share them with their friends and family.
You can add music to your Facebook story, so don't worry about it. It is really easy to add music to Facebook story, and you can even add multiple pictures to Facebook story with music.
Have you tried adding music to your Facebook story before? If not, let's start there!
Also Read: