Among the generation Z (9-24 years of age), TikTok is the most popular social media platform. With so many younger generations using TikTok, there's a higher chance of the account being compromised.
How then do you ensure that your kid'S TikTok account is safe?
In this article, I will guide you through how to secure your TikTok account and keep it safe from scammers and hackers online.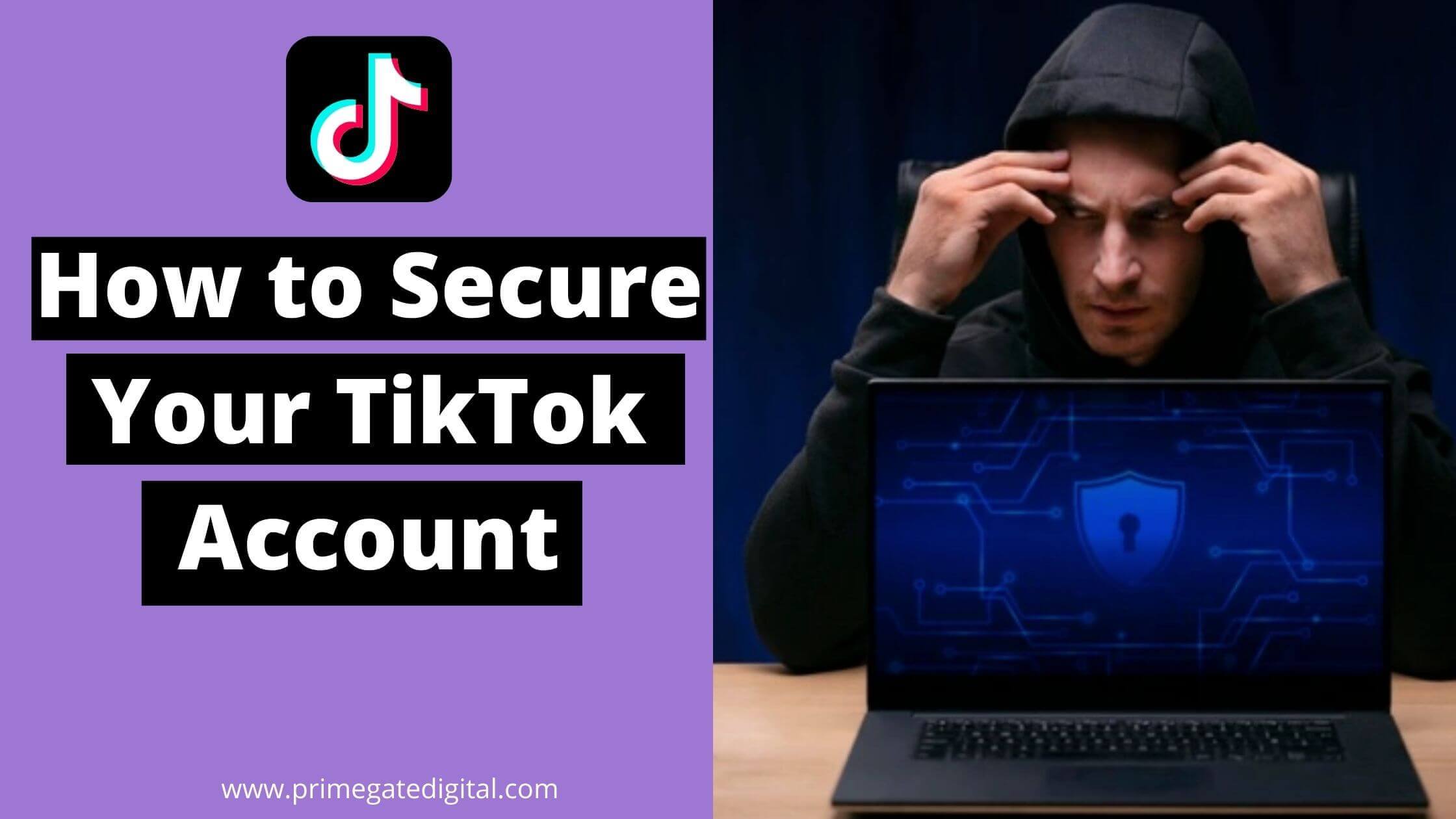 See Also: How to Recover a Hacked TikTok Account
How to Secure Your TikTok Account
Follow the steps below to secure your TikTok account and keep it safe from hackers and scammers:
1. Activate TikTok 2FA (Two-Factor Authentication)
Two-Factor Authentication is the fundamental security measure you can have on your TikTok account. This requires the account owner to approve every login attempt on certain devices or apps.
Though this does not make account login convenient, however, it offers a higher layer of security and protection to your TikTok account.
See Also: How To View Your TikTok Followers List
How to Turn on 2FA on TikTok
To turn on two-factor authentication on TikTok, follow the steps below:
Login to your TikTok account
Tap on the three-dot at the top of your screen
Navigate to the settings and privacy tab
Click on "Security"
Proceed to tap on the section tagged "2-step verification"
Choose the option you would like to use for verification (SMS or Email verification)
Click "Turn on"
You must have added to your TikTok account a valid email address or active mobile phone number to use any of these options
Note: If you decide to use the application option instead of your mobile number as your 2FA choice, make sure to store your authentication backup code. Or you can use an authenticator app such as Authenticator with a cloud backup feature. This is very important to ensure that you don't lose access to your TikTok account without a backup code.
See Also: How To Get TikTok Account Unbanned
2. Have an Updated Account Information
How to Update Account Information on TikTok
Navigate to the settings tab
Click on "manage account"
Update all relevant personal information on your TikTok account.
See Also: How to Save TikTok Video Without Posting
3. Create a New, Strong Password
Upon the setup of your TikTok account, make sure to create a new and strong password. This password must be a combination of special characters, numbers and an alphabet.
Avoid using the same password across all of your accounts because if one account is compromised, all other accounts are affected.
Use brand new, strong passwords generated from password generator applications or software.
4. Examine Every Post Before Publishing
Make sure to review every post before uploading it on TikTok.
While filming before short videos for TikTok be mindful of the background details because once you have posted it, you don't have much control over it anymore.
Review the video to make sure that no private information are accessible by viewers such as a home address, credit card details and closest home landmark.
These can be a channel that makes your TikTok account easily accessed by hackers or scammers online. Play safe with all that you share on TikTok.
See Also: How to Get Verified on TikTok for FREE
5. Take Charge of Your TikTok Privacy Settings
As a TikTok user, you have the privilege to control your account privacy settings ensuring that it is safe and secured.
The privacy setting of social media account is the most overlooked section. You can make changes to your TikTok account to add an extra security account and make it more difficult for hackers to access.
How to Control Your TikTok Account Privacy Settings
Go to your settings menu
Click on Privacy
By default, this page is pre-filled but with available options to turn it on and off. Some of these features include allowing downloads of your TikTok videos including application features like duets.
The most secured option is to have your account in private mode. However, there might be limitations in terms of reach to other TikTok users.
With this, before they download your TikTok video, they have to send your personal messages since you have placed restrictions on your video download.
See Also: How to Become a Tiktok Influencer and Make Over $10K Monthly
Conclusion
The number of hackers is on the increase, keeping your TikTok account safe has never been this important.
Hence, the need to keep your TikTok account safe and secured.
Following the guide in this article, you should be able to secure your TikTok account from hackers and keep it safe.
Has your TikTok account has been banned? You can check out how to recover your TikTok Account here.