You have successfully downloaded and installed the Facebook dating app; the next step is how to set up your Facebook dating account.
Just like with every dating app, once the Facebook dating account is set up, you can connect with people all over the world more easily, faster and securely.
Facebook is still a giant in the social media space. The platform avails users the opportunity to not just connect with friends and family, but it can also be a great app to meet your sweetheart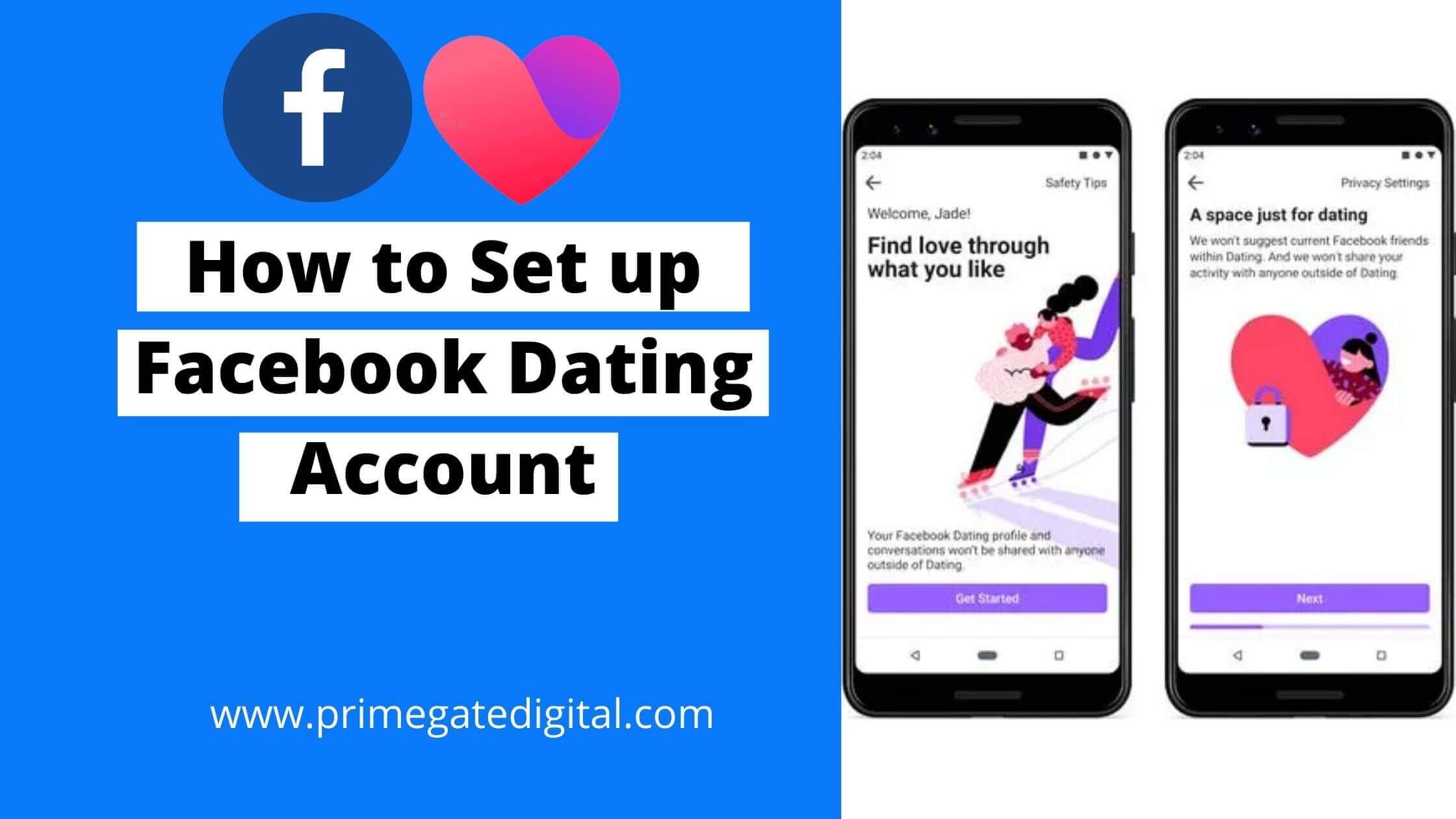 The Facebook dating app ensures that you don't have to sign up for other dating apps to achieve your dream of finding the love of your life.
Besides the ease of set-up, the Facebook dating app is safe and user-friendly. Once you have set up your Facebook dating profile, you're ready to hit the ground running.
How to Download Facebook Dating App for iPhone 
The Facebook dating app for iPhone is available for you in the Apple Store.
To download the Facebook dating app for iPhone, follow the steps below:
Go to the Apple Store from your phone
In the search bar, enter "Facebook app."
Make sure to update your Facebook app to the latest version to have access to the Facebook dating feature
Proceed to log in to Facebook using your email address or phone number and the password you created the account with
Following these steps will help you get your account live. Next is to set up your dating app account.
How to Setup Facebook Dating Account
Before you set up your Facebook dating account, make sure to log in to your Facebook account.
If you are using an iPhone, navigate to the three lines at the end of your profile while on Android, and locate the hamburger icon or the three lines on your homepage.
Go to your Facebook app
Log in and click on the hamburger icon
You will receive an activation prompt.
Click on "Get Started"
You will have some of your Facebook information, such as gender and location, imported. Fill out every section accurately.
Complete your Facebook dating account setup and go to your dashboard.
Based on your preferences, add your profile picture and all the details that make your profile enticing.
See Also: Why Your Facebook Dating App Notification is Not Working
Can I log in to my Facebook Dating Account without Facebook log in
To log in to your Facebook dating profile, you must log in to your Facebook account. There's no separate Facebook dating app except the Facebook app.
Therefore, to log in to your Facebook dating profile, you must log in to your Facebook account.
For any Facebook login issues, you can check out this guide here.
How to Get the Best from Facebook Dating App
To get the best from your Facebook dating account,
make sure to complete your profile.
add all necessary information that matches
ensure you follow the Facebook dating app terms and conditions
What are the Unique Features of the Facebook Dating App?
In this section, we will explore the most interesting features of Facebook Dating that are unavailable on other online dating platforms.
Integrate Instagram & Facebook Stories
Facebook Dating allows you to showcase your Instagram and Facebook stories.
It is a way to make your dating profile dynamic. It is helpful because matched users can understand one another better.
Secret Crush
The Secret Crush feature is among the most popular on Facebook's dating platform.
The app avoids matching Facebook daters with users on their friend lists.
However, for people who wish to augment their relationship circle with their Instagram followers or Facebook friends, the secret crush serves this purpose.
To match your Facebook friends, you have to toggle on the Facebook secret crush feature. Once this feature is activated, you will have to add a minimum of nine people from your Instagram followers or Facebook friends.
If the person on your Facebook friend list has a dating profile, they will be notified that someone is crushing on them. Thus, it's a match when both of you add each other to the profile crush list.
However, they won't get notified if they don't have a Facebook dating profile or haven't activated a secret crush option.
Opt into Events & Groups
You will find numerous events and groups on Facebook. These are among the most exciting features on Facebook. Groups help create a community of interests and preferences.
When you join an event or group, Facebook dating allows you to access those who are members of the same group or are participants of the same event.
See Also: Why the Facebook Dating App Is Not Working
On Pause
This option is accessible on the Facebook dating platform. Once you disable this option, you won't access profile suggestions and your profile won't be recommended to other users.
This feature helps to increase the visibility of your profile, allowing you to have more matches.
Second Look
This is among the most exciting features that improve the functionality of the Facebook dating feature.
Once you enable the second look option, you can access all the suggested profiles you may have "rejected" before. You can check out their profile once more and decide whether they deserve a second chance.
Match Anywhere
The world is a global village, and it is not unusual to come across words like "digital nomad," "teleworker," "remote worker," etc.
The Match Anywhere feature is designed for this group of people. This feature will help you add multiple locations to your profile.
Furthermore, you can freely change your location as frequently as you wish.
See Also: Does Facebook Listen to You Through Your Phone?
Lucky Pick
Many users can't still get their desired dates even though they use search tools and filter options. At times, it can be difficult to clear away these preferences and settings.
Facebook dating, through the Lucky Pick feature, has rectified this issue. Lucky Pick helps users discover ideal matches that fall beyond their stated interests.
Audio Dates
The virtual dating feature was popular during the pandemic. It allows users to engage in video dating. The Audio version is similar in this respect.
You can invite your match to do an audio call, taking the form of a date. If your date agrees to your request, they will access your picture and name throughout the call.
Top 5 Facebook Dating App Alternatives
Bumble
Bumble is a women-centered dating platform that seeks to empower women in their quest for happiness and romance.
Whenever a woman and a man match on a dating app, the woman is given the first move privileges. This implies that the woman is strictly allowed to send the first message.
Established in 2014, Bumble has emerged as one of the most popular apps for connecting with new people and forging relationships and romance.
Tinder
The app is known for its swiping feature. Tinder today is almost synonymous with online dating. According to statistics, the total daily swipes on the app span 1.5 billion.
Tinder also has more than 300 million downloads and has facilitated over 80 billion matches, with 1 in 10 becoming highly successful and leading to something amazing,
While matching the right people on the platform is hard because of the large user base, the most beneficial thing is that there is an ideal match. You don't have to give up. Use the swiping feature to explore the quality array of lovers.
Hinge
Hinge has reinvented Tinder – the popular swiping to match users – but it facilitates longer conversations and serious relationships to improve 90% + success rate in transiting first dates into second, third and fourth dates.
Users are expected to upload six pictures and add three prompts to Hinge. Users can also leave comments to encourage interaction and matches between potential daters.
The app lets users engage with one another with the aim of finding a commonality of interest. This helps you to create a good impression and encourage a productive conversation, owing to its personality-focused system and algorithms.
Plenty Of Fish
POF is among the most popular websites in the dating industry, competing with giants like Hinge, and is among the best Facebook dating alternatives.
Established in 2003, POF's user base has increased significantly to 180 million users. The platform has extensively been used to connect with users and start a relationship, with more than 500 million messages being exchanged monthly via its server.
POF has numerous dating prospects accessible via the search option. This implies that only people who are interested in you can match your profile, improving the conversion rate.
One of the limitations of POF is that the maximum number of messages you can send daily is 55.
Conclusion
Also Read: